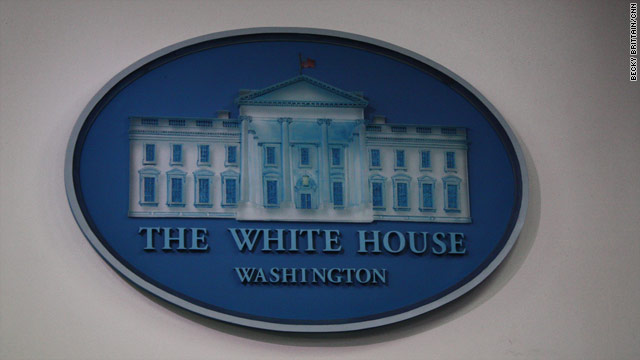 July 27th, 2011
08:56 AM ET
It's beginning to feel a bit like Groundhog's Day as the debt talks continue. The president has nothing on his public schedule today besides his usual morning briefings so he will have plenty of time to meet behind closed doors with Congressional leaders if the need arises. We'll keep you posted on any changes in the schedule.
Click below for the full White House schedule: FULL POST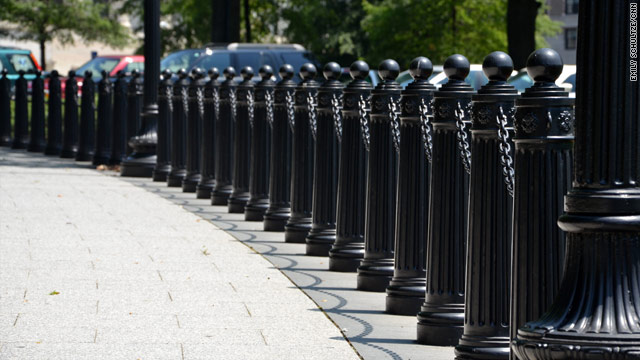 July 26th, 2011
08:04 AM ET
Following President Obama's primetime speech last night, he'll have a quiet day, at least in terms of public appearances. He has his usual briefings, a little bit later than usual, and then this afternoon, he and Vice President Biden will meet with Defense Secretary Leon Panetta in the Oval Office. All of those meetings are closed to the press. There's plenty of time on his schedule for him to be making phone calls to Congressional leaders or perhaps they'll even add a face-to-face meeting later in the day. At this point, there's nothing official but we'll let you know if anything changes.
For the full White House schedule, click below. FULL POST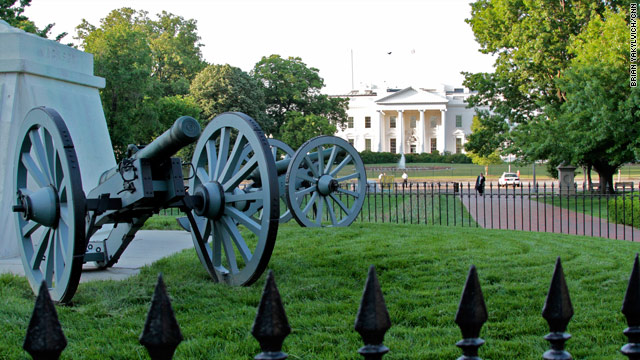 July 25th, 2011
08:32 AM ET
The negotiations for the debt ceiling talks continue without any movement so far. There are no meetings at the White House scheduled today but as a senior administration tells us, "as you know, the situation is fluid." Meanwhile, the president has his usual briefings and a meeting with his senior advisors. The public events on his schedule include afternoon remarks to the National Council of La Raza, which is a national Hispanic civil rights and advocacy group. Later he welcomes the San Francisco Giants to the East Room to celebrate their 2010  World Series victory. They have the night off from playing before heading to Philadelphia to begin a three game series against the Phillies.
Click below for the full White House schedule. FULL POST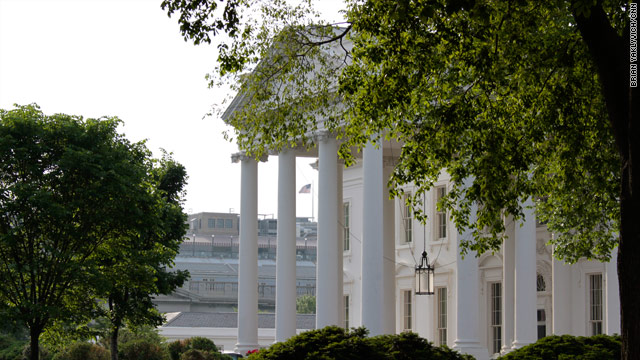 July 23rd, 2011
08:38 AM ET
After the breakdown of talks last night, President Obama has summoned the leaders to the White House on Saturday to continue to figure out a way to compromise for the debt talks. We'll see the beginning of the meeting when the travel pool goes into the Oval Office. Of course, the real discussions will begin once the cameras are kicked out. We'll see if there's any progress today and we'll keep you up on the latest details.
11:00 AM         THE PRESIDENT and THE VICE PRESIDENT meet with Congressional Leadership Oval Office
Along with the president and vice president, the following are expected to attend:
Speaker John Boehner
Senator Harry Reid, Majority Leader
Senator Mitch McConnell, Republican Leader
Representative Nancy Pelosi, Democratic Leader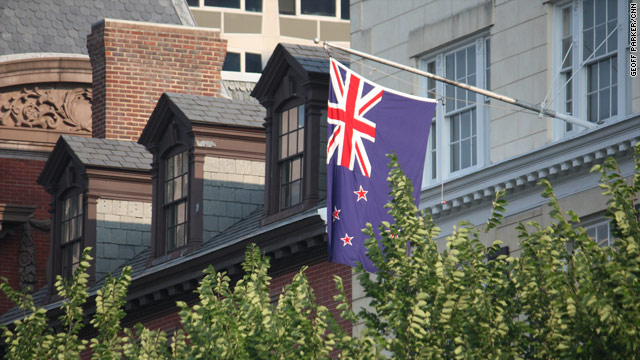 July 22nd, 2011
09:30 AM ET
TGIF!! For the first time in several days, we'll actually see the president today with a couple of events opened to the press. Later this morning, President Obama will be traveling to the University of Maryland in College Park, MD to hold a town hall meeting where he will discuss the ongoing deficit reduction negotiations. Later this afternoon, he'll host Prime Minister John Key of New Zealand where they'll discuss a range of issues important to both countries. They'll have a private meeting in the Oval Office and then they'll make statements to the press afterwards. The rest of the president's day will involve meetings but at this point they aren't with Congressional leaders for more debt talks; he'll meet with Defense Secretary Leon Panetta and later visit with Ambassador to Afghanistan Karl Eikenberry and his wife.
For the full White House schedule, click below. FULL POST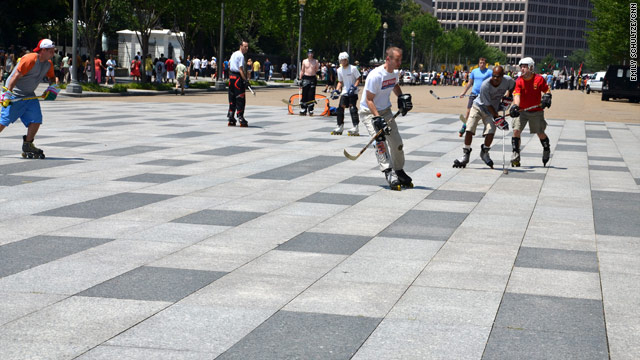 July 21st, 2011
07:44 AM ET
President Obama has another day with no events planned for cameras. He'll spend the day with various meetings behind closed doors. At this point, there's nothing on the schedule for meetings with Congressional leaders on debt compromise but there is definitely room in his daily events to squeeze in more meetings. At this point, his list of meetings includes a meeting with Gen. Cartwright and then later a meeting with Ben Jealous of the NCAAP and Marc Morial of National Urban League. We'll update you if we hear of any changes. FULL POST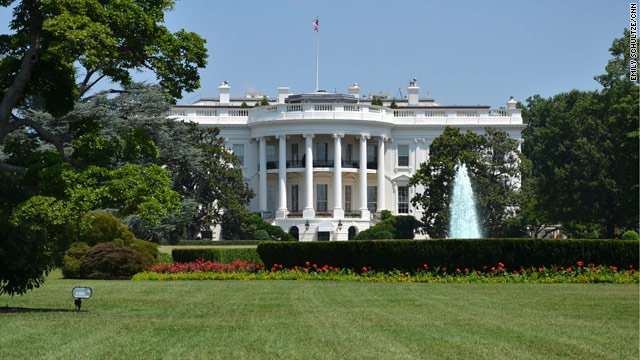 July 20th, 2011
08:07 AM ET
Today is another day at the White House where President Obama doesn't have any public events on his schedule. He'll have his usual morning meetings and later this morning, he'll have his next set of interview with local affiliates- this time with TV stations in Columbus, OH, Los Angeles, and Kansas City, MO. Later this afternoon, he and the vice president will meet with Defense Secretary Leon Panetta, which is also closed to the press. Meanwhile, there's plenty of time on the schedule to host the latest round of meetings on the deficit reduction talks. We don't know of any official, planned visits from Congressional leadership but we'll keep you posted when we do.
Click below for the official White House schedule. FULL POST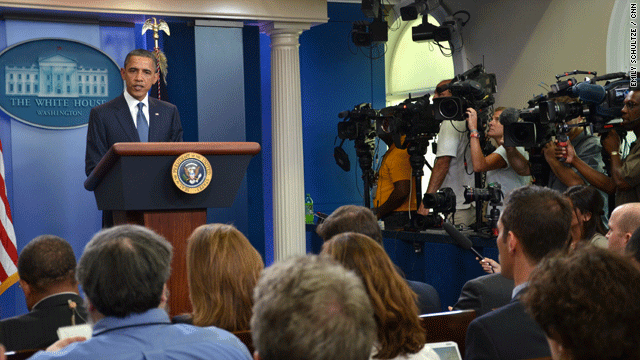 President Obama has made several trips to the briefing room at the White House in the last couple of weeks to talk about debt ceiling negotiations. But did you know that the briefing room is built over a swimming pool that was installed by President Roosevelt in 1933 as a place for physical therapy while suffering from polio? President Nixon turned the pool into quarters for the press in 1970. Thirty years later, the room was named for James S. Brady, the White House Press Secretary who was injured during the assassination attempt on President Reagan.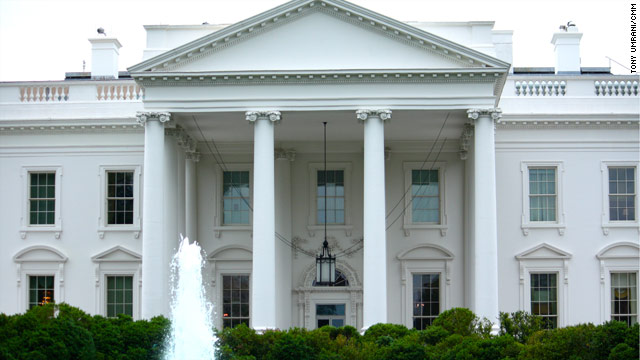 June 13th, 2011
09:15 AM ET
President Obama leaves today for a two-day swing through two states and one territory. He'll spend several hours in North Carolina meeting with his Council on Jobs and Competitiveness and touring a factory that makes LED light bulbs. He'll make remarks on the economy afterwards. Then he heads to Miami to attend three fundraisers (only one is open to cameras) where he will shore up support from Hispanics and Latinos.  He'll spend the night in Florida tonight before heading to Puerto Rico tomorrow.
For the full guidance from the White House, check out after the jump. FULL POST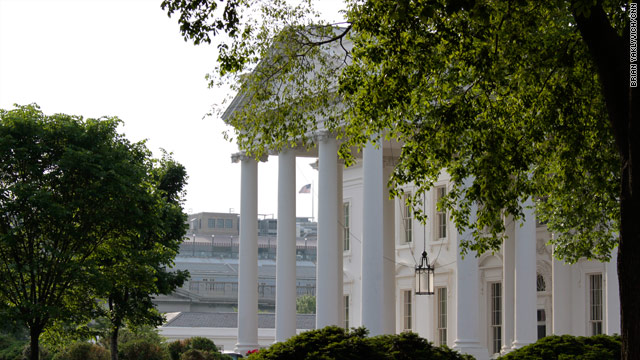 June 9th, 2011
09:39 AM ET
President Obama will stay mostly out the view of TV cameras today with only a few closed press meetings in the Oval Office on his public schedule. While he and Michelle spent the morning at daughter Sasha's school for an end-of-the-year event, the rest of the president's day will be occupied with receiving his daily briefings, meeting with his advisors, and an afternoon meeting with the President of Gabon.
Click below for the full guidance from the White House. FULL POST