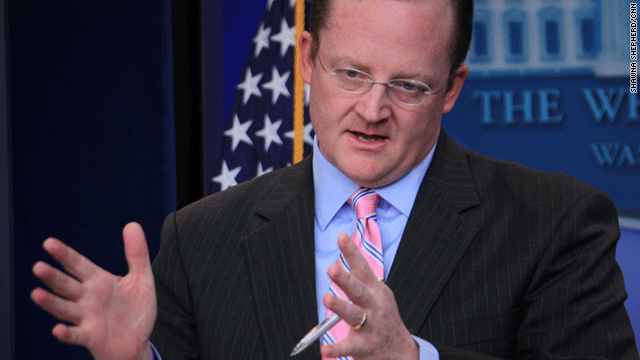 WASHINGTON (CNN)– Former White House Press Secretary Robert Gibbs is taking himself out of the running for the chairmanship of the Democratic National Committee, telling CNN in an exclusive interview that if DNC chief Tim Kaine steps down to run for the U.S. Senate he will not be a candidate for the post.
"I had an opportunity to do that when my name got floated six months ago," Gibbs told CNN in a telephone interview. "I am not going to run the DNC."
The decision by Gibbs comes as top Democratic officials privately say Kaine is now expected to announce, likely by the end of the week, that he will indeed run for the Senate and vacate his party post though officials stressed a final decision has not been made.
With Gibbs pulling out of contention for the DNC job, top Democratic officials said that former Ohio Gov. Ted Strickland seems to be emerging as the leading contender to replace Kaine as chairman. Other Democratic contenders for the post include former Michigan Gov. Jennifer Granholm, Rep. Debbie Wasserman Schultz (Fla.) as well as party strategist and CNN contributor Donna Brazile.
FULL POST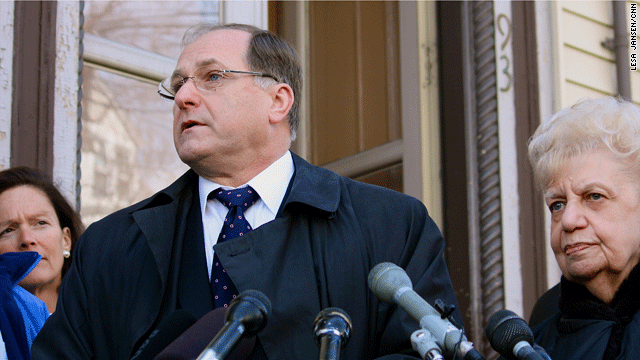 March 8th, 2011
04:57 PM ET
BOSTON, Massachusetts (CNN) - Hours before President Obama was to fly to Boston to push his administration's education initiative, two congressmen from the president's own party held a press conference to protest the administration's proposed budget cuts to a program to help the poor afford heating oil.
Massachusetts congressmen Jim McGovern and Michael Capuano joined former Democratic congressman Joe Kennedy to criticize the administration's attempts to cut in half the $5.1 billion budget to fund LIHEAP, the low income energy assistance program.
McGovern said that while he has been a firm supporter of Obama, this was not a protest against the president but instead against the cuts.
"I appreciate his leadership on so many issues, but we need his leadership here," said McGovern, standing in front of the home of an elderly Boston couple who are struggling to pay their heating bills using LIHEAP assistance. FULL POST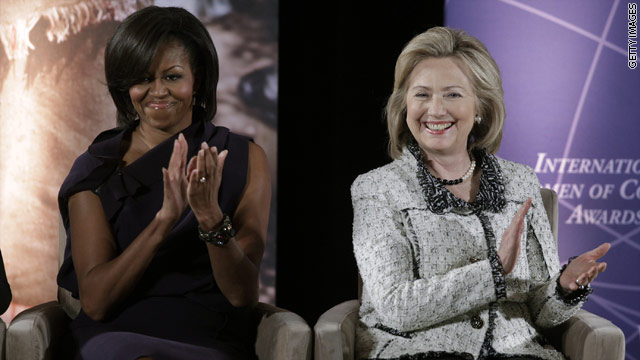 March 8th, 2011
02:33 PM ET
By: CNN Associate Producer Gabriella Schwarz
Washington (CNN) – Secretary of State Hillary Clinton used an event commemorating the 100th anniversary of International Women's Day to stress the importance of female valor around the world and specifically in countries experiencing social unrest.
"Women in Egypt and Tunisia and other nations have just as much right as the men to remake their governments, to make them responsive, accountable, transparent," Clinton said Monday at the State Department. "We will certainly be watching and the world will watch."
Clinton said women deserve to be at the table as countries in Africa and the Middle East rebuild, "making those choices that will affect their lives and the lives of their daughters and their sons no matter what government emerges."
Check out the complete story on CNN's Political Ticker.
March 8th, 2011
02:31 PM ET
WASHINGTON (CNN) - With a busy schedule in Boston today, President Obama also spoke with British Prime Minister David Cameron about the situation in Libya.
The two discussed international coordination on efforts to end the violence against civilians, and to ensure accountability of the Gadafi regime according to a statement from the White House. "They agreed that the common objective in Libya must be an immediate end to brutality and violence," along with Gadafi's quick departure from power, the statement said.
Obama and Cameron also agreed to move forward "with planning, including at NATO, on the full spectrum of possible responses, including surveillance, humanitarian assistance, enforcement of the arms embargo, and a no fly zone," the statement also said.
FULL POST
WASHINGTON (CNN) - If there's one area where President Obama and his Australian counterpart disagree, it is over the culinary merits of Vegemite.
Vege-what?  That was on the mind of one 11th grade history student when she asked Prime Minister Julia Gillard to explain the Australian, um, delicacy, during a visit with Obama to Wakefield High School in Arlington, Virginia on Monday.
As Gillard described the sandwich spread as a "by-product of making beer" and "yeast paste," she must have realized how unappetizing that sounded to American kids who grew up on PB&J.
"I'm making this sound really good, aren't I?" Gillard quipped and then added the spread has a black hue and is "quite salty," cringe-inducing adjectives when combined with yeast paste.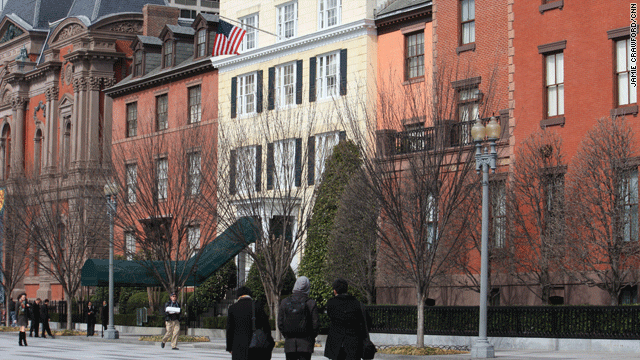 March 8th, 2011
12:00 PM ET
WASHINGTON (CNN) - Blair House is named after longtime resident, Francis Preston Blair, a journalist from Kentucky who became a politically influential newspaper publisher in Washington.
Four interconnected townhouses make up the Blair House today.  The complex is larger than the White House, with 119 rooms and a total area of 70,000 square feet.
All of this historical info came from the Blair House Restoration Fund, but there's more after the jump!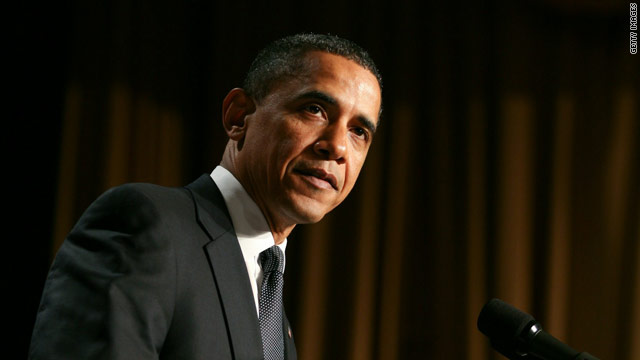 March 8th, 2011
06:00 AM ET
BOSTON, Massachusetts (CNN) - It's like many schools in heavily urban areas: there are metal detectors, the neighborhood is poorer than many and 90 percent of the students qualify for free or subsidized lunches.
But there's a real difference at TechBoston Academy in the Dorchester neighborhood of Boston, Massachusetts. At this school an average of 95 percent of the students are routinely accepted into college.
Headmaster Mary Skipper has overseen this pilot model public school since it was opened back in 2002 as a partnership between the public school system, private business and philanthropy.
"It's a total team effort," Skipper told CNN. "It starts with having quality teachers who are committed and hard-working."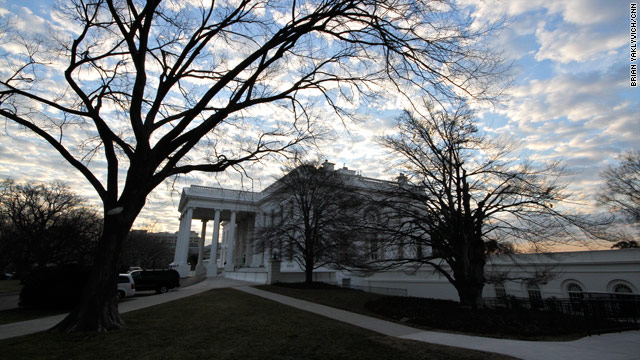 March 8th, 2011
05:18 AM ET
The President will head to Boston today to continue his focus on investing in education. He will appear at a school with Education Secretary Arne Duncan, and Melinda Gates, co-chair of the Bill and Melinda Gates Foundation. The school was founded in 2002 with the help of the foundation. Later in the evening, the president will attend a fundraiser for the Democratic Congressional Campaign Committee.
Here is the president's schedule as it was released by the White House -
9:30AM THE PRESIDENT receives the Presidential Daily Briefing
Oval Office
10:15AM THE PRESIDENT receives the Economic Daily Briefing
Oval Office
FULL POST