March 17th, 2011
07:59 PM ET
WASHINGTON (CNN) – When President Barack Obama told Ireland's Prime Minister Enda Kenny Thursday that he would visit the nation during his upcoming trip to Europe, all eyes turned toward one tiny village in central Ireland.
"I'm expecting to go not only to all the famous sites, but also to go to Moneygall, where my great-great-great-great-great grandfather hails from," Obama said in his Oval Office meeting with the new Taoiseach.
Moneygall has a population of less than 300 people, according to Wikipedia, and consists of "a Roman Catholic church, five shops, a post office, a national school, a [police] station, and two pubs."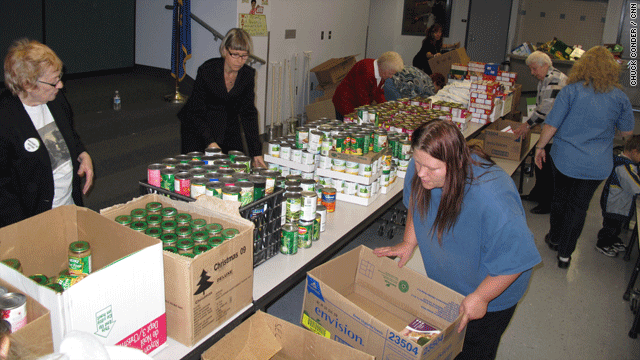 March 17th, 2011
07:16 PM ET
WASHINGTON (CNN) – The White House is challenging college students of all faiths to come together to focus on helping others in their community for the next year.
The initiative, called the Interfaith and Community Service Campus Challenge, urges community colleges, colleges, universities, and seminaries, to spend the next year working on an inter-faith basis to address issues and projects within their communities.
The challenge, announced on Thursday, is a joint effort of the White House Office of Faith Based and Neighborhood Partnerships and the Corporation for National and Community Service (CNCS) where colleges and university groups will submit a year-long plan on the projects they decide to focus on. FULL POST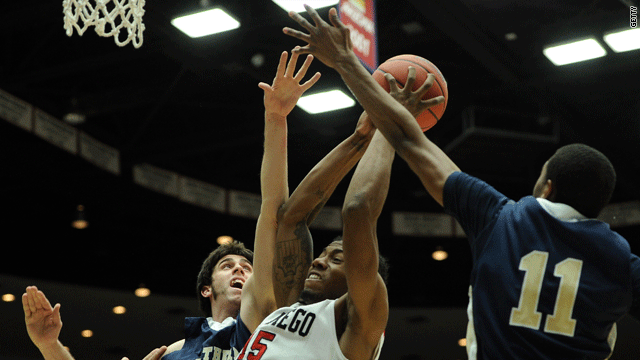 March 17th, 2011
07:12 PM ET
WASHINGTON (CNN) – March Madness could have a whole new meaning if the Department of Education gets its way. The US Department of Education is calling on the NCAA to ban teams that don't graduate a majority of their players.
Secretary of Education Arne Duncan backed a call by the Knight Commission on Intercollegiate Athletics to ban schools who graduate less than 50% of their players from tournament play and to restructure the revenue distribution for teams with failing rates.  
"If you can't manage to graduate half of your players, how serious is the institution- the coach and the program about the players' academic success?" Duncan said in a conference call with reporters on Thursday.
In a report released by the Knight Commission on Thursday, 10 out of the 68 teams in this year's March Madness are not on pace to graduate more than half of their players and a large discrepancy exists between the graduation rates for white and black players at some schools. FULL POST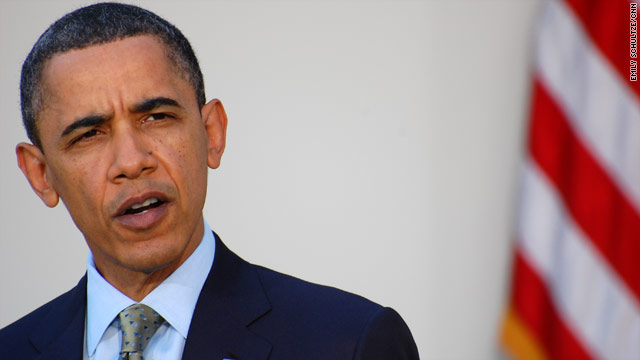 March 17th, 2011
05:54 PM ET
WASHINGTON (CNN) - President Obama said Thursday the United States was using all "available resources" to protect American citizens in Japan, and sought to reassure a weary American public that the nuclear crisis unfolding in Japan currently poses no threat to the United States.
"We do not expect harmful levels of radiation to reach the United States, whether it's the West Coast, Hawaii, Alaska, or U.S. territories in the Pacific," Obama said in an afternoon statement in the White House Rose Garden. He repeated the line verbatim to stress his point.
Leading public health experts, along with the Centers for Disease Control and Prevention do not recommend U.S. citizens do anything more than stay informed the president said, but "we will continue to keep the American people fully updated – because I believe you must know what I know as president."
FULL POST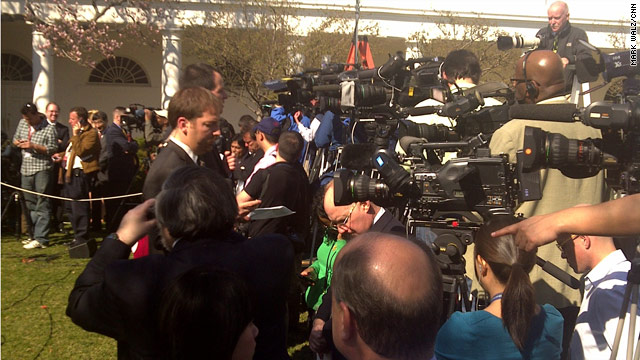 March 17th, 2011
03:51 PM ET
WASHINGTON (CNN) - Members of the White House Press Corps wait for President Obama to come to the Rose Garden to give a statement on Japan. With today's warmer weather, it was the first time this season an event has taken place in the Rose Garden.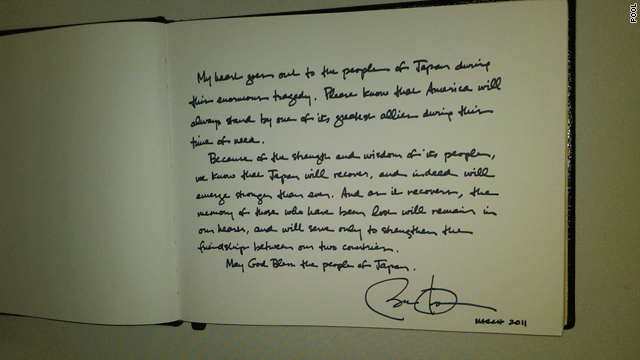 WASHINGTON (CNN) - President Obama made an unexpected visit this afternoon to the Japanese Embassy to sign a book of condolences for earthquake and tsunami victims.   The Ambassador of Japan Ichuro Fujisaki stood at the back of the "Old Residence" room as the president sat and quietly wrote his message.    
The book, on a small table with a white tablecloth, sat next to the flag of Japan faced a second table with 5 vases of flowers each with a hand-made card. 
Filling the page the president wrote, "Please know that America will always stand by one of its greatest allies during their time of need." FULL POST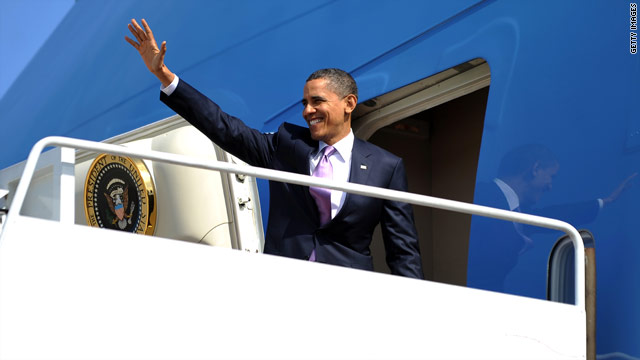 March 17th, 2011
02:45 PM ET
WASHINGTON (CNN) - Amid unrest in the Middle East and the devastating earthquake and tsunami in Japan, President Obama is staying the course by pressing forward on his five-day trip to Latin America. 
The First Family will depart Friday night for stops in Brazil, Chile, and El Salvador, where the president will meet with the leaders of each country to discuss trade and the global economy. It will be his first visit to the three countries and a chance to talk about hemispheric challenges.  
"This trip gives us an opportunity to highlight the work that has been done and will continue to be done with a very important set of global-regional partners and leaders," said Daniel Restrepo, a White House policy advisor for Western Hemisphere affairs. "At each stop there are a series of concrete steps and agreements that will be reached on the types of issues that we pursue in the Americas."
Though the United States and Brazil are the two largest democracies and economies in the Western Hemisphere, this trip is unlikely to produce any new trade initiatives. FULL POST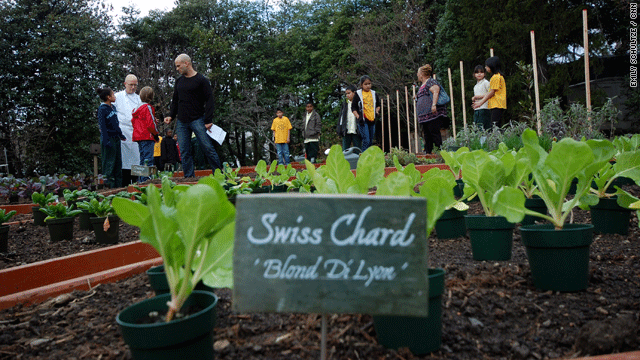 March 17th, 2011
01:45 PM ET
WASHINGTON (CNN) - First Lady Michelle Obama and students from local elementary schools plant vegetables in the White House garden. White House chefs use the herbs and vegetables for many meals at the White House and donate the rest to a local food kitchen. Swiss Chard is one of the things planted on Wednesday.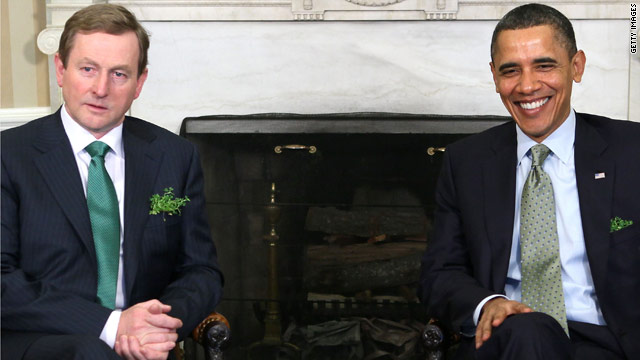 March 17th, 2011
12:27 PM ET
WASHINGTON (CNN) - If you are looking for a robust St. Patrick's Day celebration today, you need look no further than the nation's capital where the visiting Irish prime minister is being feted with breakfast, lunch, dinner, and more official pageantry than you might even find in Dublin.
Clad in a light green tie, complete with shamrocks emerging from his suit pocket, President Obama welcomed Irish Prime Minister Enda Kenny to the Oval Office stressing the "incredible bond" between the two countries. Beyond the customary platitudes for his guest's leadership, the president thanked Ireland for it's assistance with the U.S. effort in Afghanistan, it's assistance on issues like food security and hailed the progress and stability in Northern Ireland.
In a bit of news, Obama announced he will travel to Ireland in May around his state visit to the United Kingdom. Beyond a stop to some of the more well-known sites in Ireland, Obama said he hopes to visit a site of more personal significance – with a trip "to Moneygall where my great great great great great grandfather hails from."
FULL POST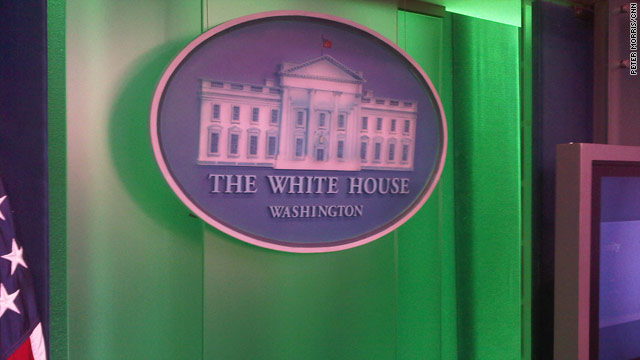 March 17th, 2011
11:01 AM ET
WASHINGTON (CNN) - The folks at the White House are wishing everyone a Happy St. Patrick's Day by lighting the backdrop of the James S. Brady Briefing Room in a festive green.