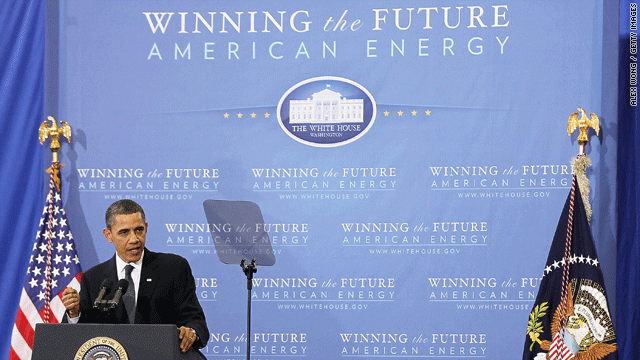 March 30th, 2011
02:33 PM ET
WASHINGTON (CNN) – President Barack Obama talked energy policy today on the campus of DC's Georgetown University, repeating his view that "there are no quick fixes" when it comes to high fuel prices – taking direct aim at the Republican "drill, baby, drill" mantra from the 2008 campaign.
"Because it was the height of political season, you had all kinds of slogans, and gimmicks, and outraged politicians – they were waving their three point plans for $2 per gallon gas. You remember that – 'Drill, baby, drill' – and we were going through all that," he said as many in the audience laughed.
"There was a lot of hue and cry, a lot of fulminating and hand wringing but nothing actually happened. Imagine that in Washington," he added wryly.
March 30th, 2011
12:21 PM ET
WASHINGTON (CNN) – 30 years ago today, John Hinckley shot President Ronald Reagan outside the Hilton hotel in Washington, DC.
A bullet also struck then White House press secretary Jim Brady in the head.
Since then, Brady along with his wife, Sarah, have been tireless advocates for gun control.
To mark today's anniversary, the couple is coming to the nation's capital to meet with members of congress as well as press secretary Jay Carney.
The meeting is expected to take place this afternoon in the White House James S. Brady Press Briefing Room.
According to a press release, "It is part of a tradition the Bradys have observed with other White House press secretaries over the years. They are hopeful that President Obama will find some time to visit while they are there."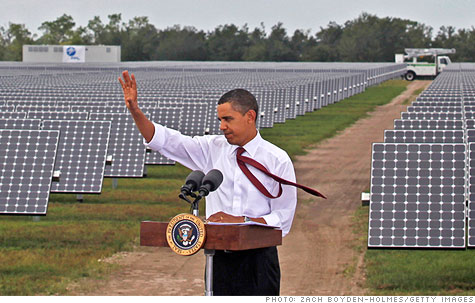 NEW YORK (CNNMoney) - President Obama has had some pretty lousy luck with his energy plans.
Last March he proposed opening up new areas of the country for offshore oil drilling. A month later BP's rig blew up in the Gulf of Mexico.
This year he asked for $36 billion to help build new nuclear plants. Within weeks at least three reactors at a Japanese nuclear plant were on the verge of a meltdown.
His capstone plan to regulate greenhouse gas emissions failed in the Senate. Governors are giving back his high speed rail money. His energy czar is gone.
"He picked the three losers right from the start," said Kevin Book, a managing director at the research firm ClearView Energy Partners, referring to the greenhouse gas law, oil drilling and nuclear power. "His timing couldn't be worse."
To be fair, a lot of this isn't Obama's fault. But just what has the president accomplished on the energy front, and where can he go from here?
Read full post HERE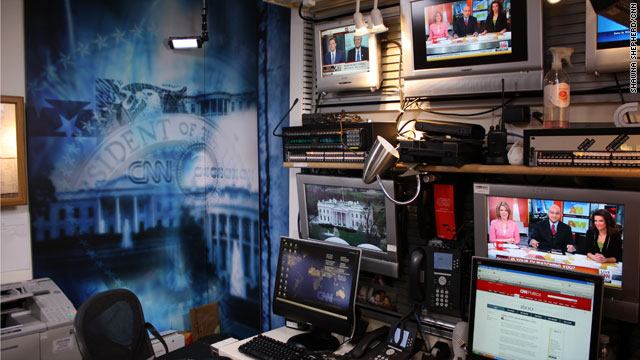 March 30th, 2011
07:38 AM ET
The White House is hoping to turn the focus Wednesday from Libya to energy.  The president delivers a speech on energy security at Georgetown University calling for the U.S. to reduce imported oil over the next decade by one third, announcing "incentives" for oil companies to use the drilling leases they already hold and continue to pursue nuclear energy as part of clean energy.  At a background briefing senior White House officials said expect a "concerted focus" on energy over the next period.
Schedule after the jump provided by the White House: FULL POST
March 29th, 2011
08:38 PM ET
WASHINGTON (CNN) – At a DNC fundraiser in Harlem, Barack Obama all but endorsed outgoing DNC chair and former Virginia governor Tim Kaine for U.S. Senate – a decision Kaine has not yet made (or at least announced).
While many have speculated Kaine will go "plunging back into the hurly-burly of electoral politics," as Obama described it, so far the DNC chair has only coyly said he is likely to run for the seat being vacated by Sen. Jim Webb (D).
"I don't know if those rumors are true, but what I do know is that I cannot imagine someone who has been a better partner to me, a better friend," Obama said, according to a pool report. "Should he choose to do so, he would be an outstanding senator for the commonwealth of Virginia."
Perhaps this pre-endorsement is some kind of quid pro quo. After all, Kaine, then Virginia's Governor (and superdelegate), was one of Obama's earliest supporters after the Illinois senator launched his long shot campaign against Hillary Clinton.
"I've often said, even better than being a part of a historical" campaign is "the opportunity to play a small part in a transformative presidency," Kaine said of Obama at the $1.5 million fundraiser.
If Kaine were to receive his party's nomination, he would likely face former Virginia Governor and U.S. Senator George Allen, who has already announced his candidacy.
March 29th, 2011
08:02 PM ET
WASHINGTON (CNN) – President Barack Obama dropped by the United Nations Tuesday, to dedicate the U.S. Mission to the UN Building in honor of Ron Brown, who was killed in a plane crash while serving as Bill Clinton's Commerce Secretary.
Obama noted that while Brown was not an ambassador, he did die on a mission to the Balkans, "because, [Brown] said, just as America 'took the lead in the peace process, we need to show the way in rebuilding from the ruins of war."
It was not Obama's only reference to the 1990s war torn Balkans.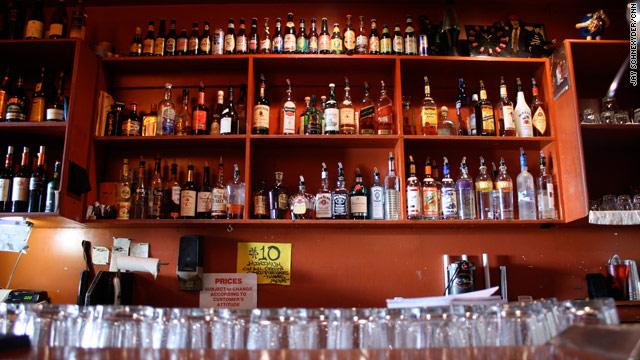 In an interview posted on The Atlantic's website, DC-based bartender and self-described "booze nerd" Derek Brown dishes about serving up drinks at the White House.
According to Brown, when he was introduced to President Obama as "the mixologist," Obama responded, "Isn't that just a bartender?"
Gulp.
The Commander-in-Chief then added, "Well, being a bartender is a lot like being the president: everyone thinks they can do it but they can't, can they?"
No word on Obama's drink of choice.
Read The Atlantic's interview with Brown HERE.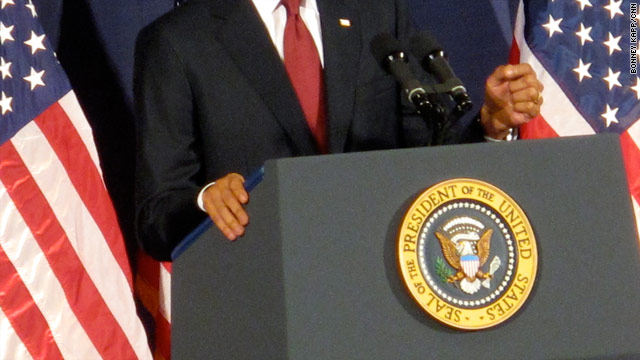 March 29th, 2011
03:45 PM ET
WASHINGTON (CNN) – Pushing back on criticism that President Obama did not deliver a clear message Monday on the end game in Libya, White House spokesman Jay Carney insisted the speech was "very clear about what our mission was."
Ticking off a series of U.S. policy goals detailed by the president, Carney added "what we've accomplished in a short period of time, the lives that have been saved, the remarkable effort to build a coalition and take action in just 31 days and now make that transition from a U.S. lead military mission to NATO lead mission."
Carney spoke with reporters aboard Air Force One as the president traveled to New York City for a fundraiser and dedication of a United Nations building in honor of former Commerce Secretary Ron Brown.
President Obama had been under immense pressure to deliver a speech that would answer outstanding questions about the U.S. role in Libya.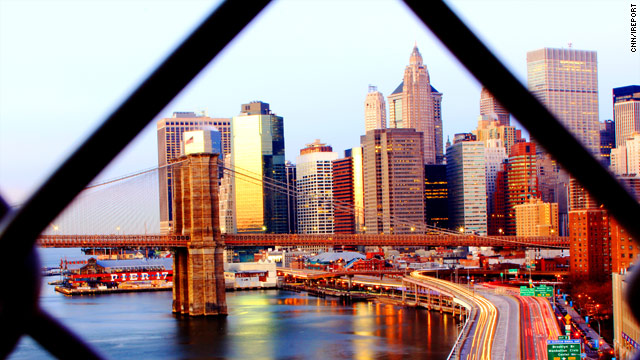 March 29th, 2011
02:40 PM ET
Barack Obama is heading to New York City Tuesday, where he is expected dedicate a building at the UN complex and conduct interviews likely focusing on Libya with anchors from ABC, CBS, and NBC.
And, of course, when in New York....
In the evening, Obama will headline a DNC fundraiser at Harlem's Red Rooster restaurant.
While the most expensive entree on the dinner menu is $32 (10 oz Prime NY Strip, Trubble Bernaise), guests are forking over a whopping $30,800 per plate to dine with the president.
According to the New York Daily News, area fundraiser Darren Rigger balked at the hefty price of admission saying, "At $30,000 a plate, it seems like you're going to see them ship in a lot of Wall Street/CEO/hedge fund types to come visit Harlem like they're visiting a tourist attraction."
Rigger added, "The Harlem aspect of it is more symbolic than it is genuine."
What's not symbolic is the $1.5 million he will rake in for his Party's committee.
Later, the president will stop by a "thank you" event with supporters at Harlem's Studio Museum. The DNC tells CNN 250 people will be at the invitation only event and it's not considered a fundraiser.
Obama is expected to return to the White House after 11pm.