May 10th, 2011
11:30 PM ET
By Alan Silverleib, CNN
WASHINGTON (CNN) - President Barack Obama heads to El Paso, Texas, on Tuesday to give a speech on the need for comprehensive immigration reform - a perennial hot-button political issue that both Democrats and Republicans hope to use to their advantage in 2012.
Video: Dan Lothian's report on President Obama's El Paso visit
Obama has held a series of meetings with key Latino officials and reform advocates in recent weeks. Despite an aggressive push for substantive policy changes from his political base, the president recently indicated he has ruled out acting on his own to implement provisions of a reform bill that failed to win congressional approval last year.
Nevertheless, immigration reform "remains a priority" for the administration, White House Press Secretary Jay Carney said Monday. There has been bipartisan support for reform in the past, Carney noted, and "we think we can build support for it again in the future."
May 10th, 2011
10:26 PM ET
EL PASO, Texas (CNN) - On his first campaign stop since U.S. Navy SEALs killed Osama Bin Laden, President Obama told some 750 supporters at a fundraiser  in Austin, Texas that bin Laden is no longer a threat.
"Because of the extraordinary bravery of the men and women who wear this nation's uniform and the outstanding work of our intelligence agencies, Osama bin Laden will never again threaten the United States of America."
During his remarks someone in the audience shouted: "thank you for getting bin Laden."
Mr. Obama said the successful operation should "inspire us to finish what we started."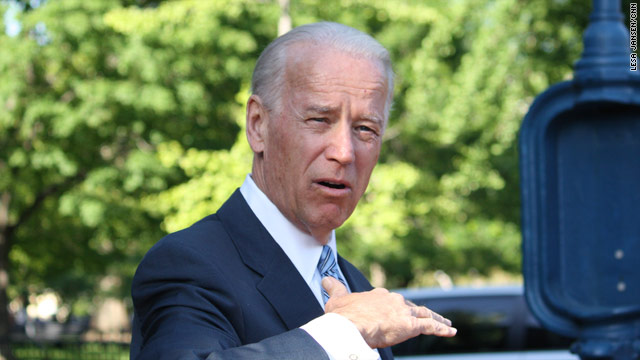 May 10th, 2011
07:38 PM ET
WASHINGTON (CNN) - House and Senate negotiators from both parties will meet again this Thursday with Vice President Joe Biden to come to a compromise to raise the federal borrowing limit in order to avoid the government defaulting on its loans.
Vice President Biden emerged from Tuesday's two hour meeting of the group optimistic.  "We had a really good discussion," he told reporters outside Blair House across the street from the White House.  "[W]e're making real progress" he said.  [E]verybody is being straight, cordial, all the facts are being laid on the table."
Democrats, including Finance Committee chairman Sen. Max Baucus (D) MT, seemed equally upbeat calling the talks "substantive."  But Republicans, Majority Leader Eric Cantor (R) VA and Senate Minority Whip Jon Kyl (R) AZ, left the meeting without answering reporters questions.
Congress will have to vote on raising the nation's borrowing limit, or debt ceiling, above the now $14.2 trillion level sometime this summer.  Republicans have threatened to withhold their support for raising the debt limit without major spending cuts and budget reform.  But both parties seem wary of the politics involved in playing chicken with the nation's economic standing in the world, especially as the 2012 election approaches. (read more here)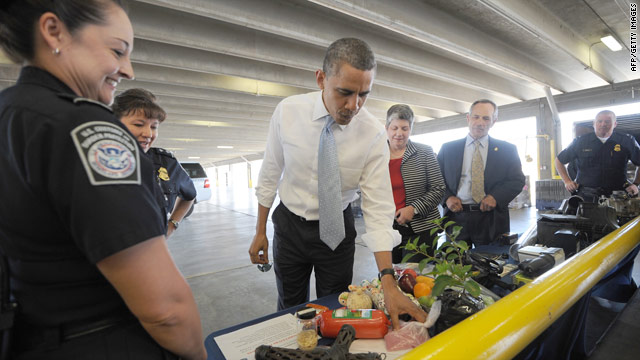 May 10th, 2011
05:41 PM ET
EL PASO, Texas (CNN) - Prior to delivering remarks on his vision for comprehensive immigration reform, President Obama toured the largest of four crossings that make up the El Paso Port of Entry Tuesday.
"How's it going," Obama asked officers from the Customs and Border Protection on hand to greet him, Secretary of Homeland Security Janet Napolitano, and Customs and Border Protection commissioner Alan Bersin at the Bridge of the Americas Port of Entry. The facility processes private and commercial vehicle and pedestrian traffic on the U.S.- Mexican border.
Looking out on the bridge just a few hundred yards away from Mexico, Obama inspected an x-ray machine that is used to check the contents of trucks crossing the border.
FULL POST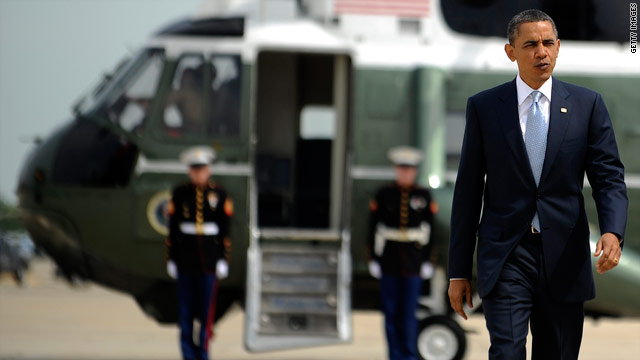 (CNN) - President Barack Obama starts his one day visit toTexas with policy, but he ends it with pure politics.
After speaking out on the need for immigration reform at an event in El,Paso,Texas, near the border withMexico, the president travels to theAustin, the state capital, to headline two fundraisers Tuesday evening.
The first event is at the Moody Theater, home of Austin City Limits. A source with knowledge of the event says that approximately 750 people are scheduled to attend the function, with country music artist Robert Earl Keen performing at the gathering.
The second fundraiser is a dinner being held at a private residence, with around 50 people in attendance.
Tickets for the two events range from $44 to the legal maximum limit of $35,800 that an individual can contribute for both the primary and the general election. The money raised will go to the Obama Victory Fund, with the proceeds being shared by both the president's re-election campaign and the Democratic National Committee.
Read full post HERE.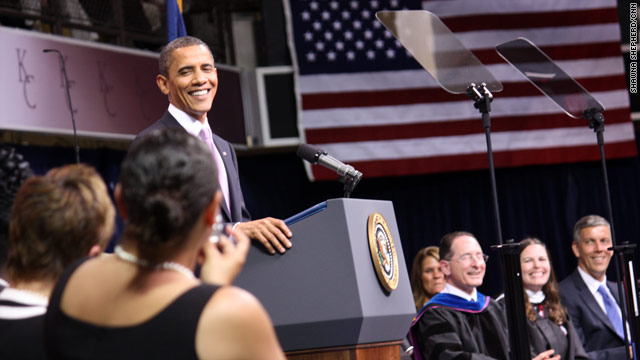 May 10th, 2011
03:34 PM ET
WASHINGTON (CNN) - As the Mississippi River rises in Memphis, one group of students and teachers are distracted by some good news.
Their school, Booker T. Washington High School in inner-city Memphis, has won the White House's Race to the Top Commencement Challenge, the White House announced on Tuesday.
Vice President Joe Biden called the school's principal on Tuesday to announce their selection. The school beat out five other public high schools who were finalists in the competition to showcase the best ways to prepare students for college and their future careers.
"Booker T. Washington High School proves what can be accomplished when students, teachers, parents and administrators come together to support achievement in the classroom," President Obama said.  "I'm looking forward to delivering the commencement address at this extraordinary school soon."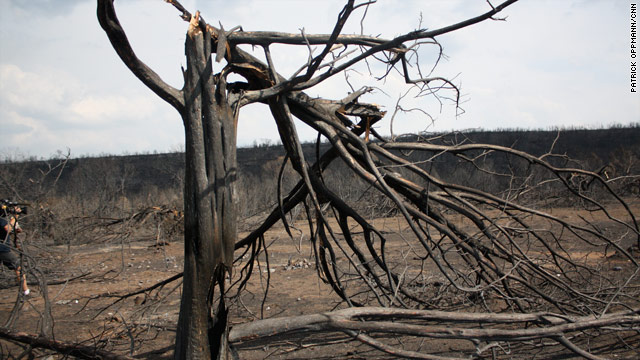 May 10th, 2011
02:59 PM ET
WASHINGTON (CNN) - As the president made his way to El Paso Tuesday, smoke from the Texas wildfires could be seen outside the windows of Air Force One.
In the back of the plane, White House Press Secretary Jay Carney was asked about the White House decision not to issue a disaster declaration in the state of Texas, after fires have devastated an estimated 2.2 million acres in the state.
"I would love to answer that," Carney began, stating that the administration has been "extremely responsive" by giving the state 25 wildfire management assistance grants to the state so far.
"The federal taxpayer is paying 75% of the costs of fighting these fires of Texas - 75%.  So there is plenty, considerable federal assistance flowing to Texas to deal with these serious wildfires.  We take this very seriously," he added.
But Republican Governor Rick Perry has complained that the administration "has denied Texans the much needed assistance they deserve," and the state's Republican U.S. senators have made hay over FEMA's decision, claiming the Lone Star State is being treated unfairly for political reasons.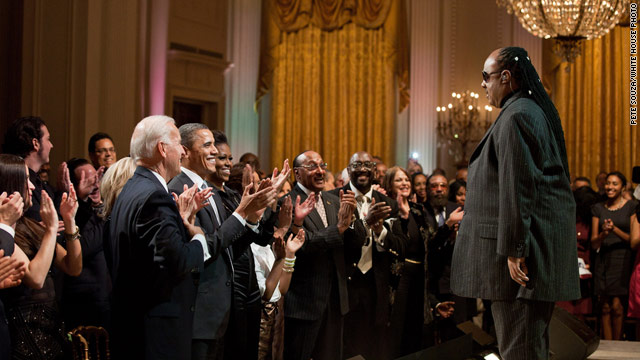 May 10th, 2011
12:50 PM ET
WASHINGTON (CNN) - Expect to hear some sonnets and iambic pentameter out of the White House Wednesday, as President and Mrs. Obama host "a celebration of American poetry and prose."
The first couple will welcome poets, musicians, and artists who will "read, sing and showcase the impact of poetry on American culture."
Participants invited include poet Elizabeth Alexander, who composed and delivered "Praise Song for the Day" at Obama's inauguration, former U.S. poet laureates Billy Collins and Rita Dove, Chicago hip hop artist and actor Lonnie Rashid Lynn, Jr. aka "Common," poet and conceptual artist Kenneth Goldsmith, visual and performance artist Alison Knowles, and singer songwriters Aimee Mann and Jill Scott.
Also in the playbill is actor and funnyman Steve Martin, an accomplished banjo player, performing along with the bluegrass band Steep Canyon Rangers.
May 10th, 2011
12:02 PM ET
Ever wonder how White House Press Secretary Jay Carney determines how long his daily press briefings go?
Typically it's not his decision to make.
Tradition dictates that a press briefing reaches its conclusion only after the senior wire reporter in the room says "thank you" to the press secretary.
If you look at the transcripts, you will notice the final question, while not always, is often simply a "thanks" to the briefer – unless the press secretary voluntarily decides to take on more grilling.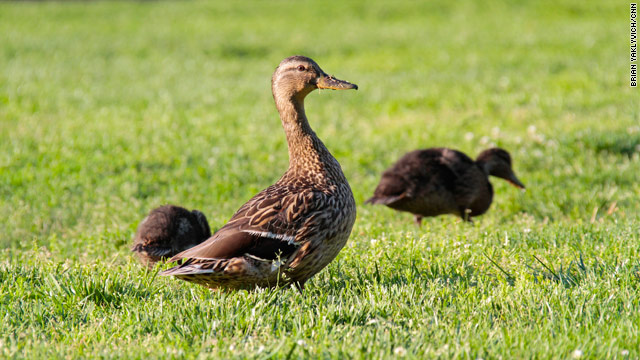 May 10th, 2011
09:04 AM ET
WASHINGTON (CNN) - President Obama will focus on immigration today as he heads to El Paso to give a speech on immigration reform at the Chamizal National Memorial. His remarks will be live at 3:30 ET. After the speech, he'll hit the campaign trail with two DNC events in Austin, Texas. Also expected today, the White House will announce the winning school in the Race to the Top Challenge. We'll update you if there are any changes to the schedule.
Click below for the president's full schedule.  FULL POST