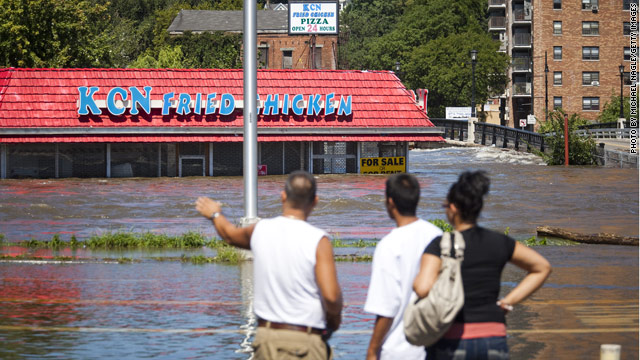 August 31st, 2011
03:37 PM ET
The White House announced President Obama will travel to Paterson, NJ Sunday to view damage from Hurricane Irene.  Thousands have been evacuated from the area after the Passaic River crested late last night.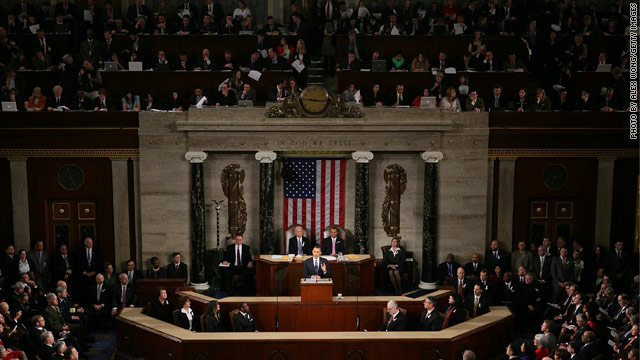 August 31st, 2011
12:30 PM ET
 President Obama sent a letter to Capitol Hill leaders requesting time on Sept 7 at 8pm to address a Joint Session of Congress.  This is the President's jobs speech we were told would happen after Labor Day.  Below is the text of the letter.
Dear Mr. Speaker: (Dear Mr. Leader:)

Our Nation faces unprecedented economic challenges, and millions of hardworking Americans continue to look for jobs. As I have traveled across our country this summer and spoken with our fellow Americans, I have heard a consistent message: Washington needs to put aside politics and start making decisions based on what is best for our country and not what is best for each of our parties in order to grow the economy and create jobs. We must answer this call.

Therefore, I respectfully request the opportunity to address a Joint Session of Congress on September 7, 2011, at 8:00 p.m. It is my intention to lay out a series of bipartisan proposals that the Congress can take immediately to continue to rebuild the American economy by strengthening small businesses, helping Americans get back to work, and putting more money in the paychecks of the Middle Class and working Americans, while still reducing our deficit and getting our fiscal house in order. It is our responsibility to find bipartisan solutions to help grow our economy, and if we are willing to put country before party, I am confident we can do just that.

Thank you for your consideration.

Sincerely,

BARACK OBAMA
# #
August 31st, 2011
07:48 AM ET
 The President has one public event today in the Rose Garden where he will talk about extending the Surface Transportation Bill.
 According to guidance from the White House, the president will call on Congress to work in a bipartisan way to get the bills passed and also will "discuss the importance of moving forward with this extension to protect nearly a million American jobs and highlight the opportunity we have to work in a bipartisan way to further invest in rebuilding our nation's infrastructure to strengthen our economy and create new jobs across the country "                     
He'll be joined by Transportation Secretary Ray LaHood, AFL-CIO President Richard Trumka, and US Chamber of Commerce COO David Chavern, along with people the White House describes as "workers who be affected if Congress fails to act."
full schedule after the jump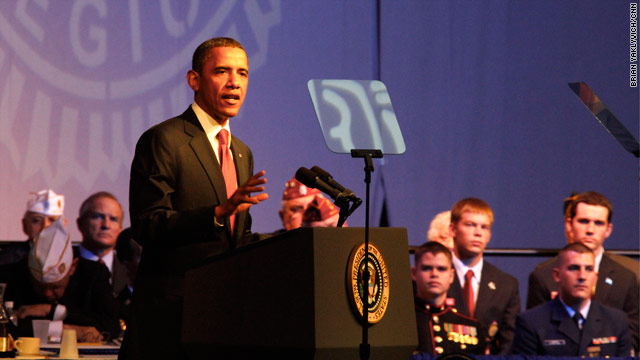 August 30th, 2011
02:28 PM ET
MINNEAPOLIS, MN (CNN) - Speaking to vets at the American Legion convention in Minneapolis President Obama again touted his jobs plan set to be unveiled "next week."
"A plan to create jobs and reduce our deficit – a plan I want to see passed in Congress. We need to get this done," the president said.
The president's plan, that will be a mix of old and new ideas is "not fully baked," a senior administration official told CNN. The official explained that there was "still work to be done on the policy."
While it was the president himself who first announced yesterday that the speech would be next week, the White House is still guarding the exact time and date.
"No additional guidance on which day yet," the senior official told CNN.
FULL POST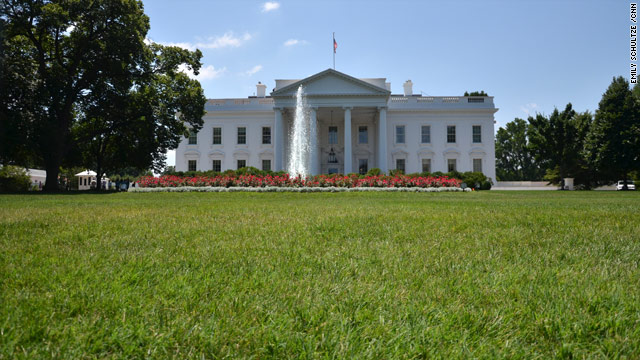 August 30th, 2011
07:38 AM ET
President Obama heads to Minneapolisto speak at the 93rd American Legion's Convention where he we will make remarks to veterans and their families.
As the administration points out President Obama will "thank our veterans for their service in our nations wars and, as we approach the 10th anniversary of 9/11, he will pay special tribute to the 9/11 Generation of troops and their families who have borne the burden of a hard decade of war.  He will discuss how responsibly ending the wars in Iraq and Afghanistan must include meeting our obligations to take care of our troops and veterans as they come home, and will review the Administration's efforts in meeting our obligations to all veterans."
The Obama administration has recently begun a new initiative to combat unemployment among veterans, especially post-9/11 service members. He is expected to touch on a variety of issues that affect veterans and their families in his remarks at 12pm ET.
the full schedule is after the jump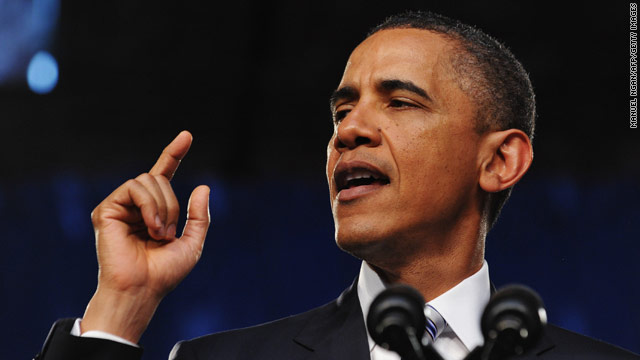 August 29th, 2011
01:34 PM ET
 WASHINGTON (CNN) –Just days after returning from his Martha's Vineyard vacation President Obama will hit the road again Tuesday, this time he'll travel to Minneapolis-St. Paul Minnesota.
The White House said he'll deliver remarks at the 93rd American Legion National Convention.
Mostly veterans are expected to be in attendance at the Minneapolis Convention Center event.
As the president continues to push his economic recovery message, a senior administration official told CNN "I am sure a good chunk of it [speech] will be about how service members and their families have been impacted by the economy."
This week veteran's groups will be getting the attention of not only the president but also two presidential hopefuls. Shortly before Mr. Obama delivers his remarks in Minneapolis-St. Paul, Republican Mitt Romney will speak at the VFW convention in San Antonio,Texas. It's the same convention that Republican Governor Rick Perry addressed on Monday.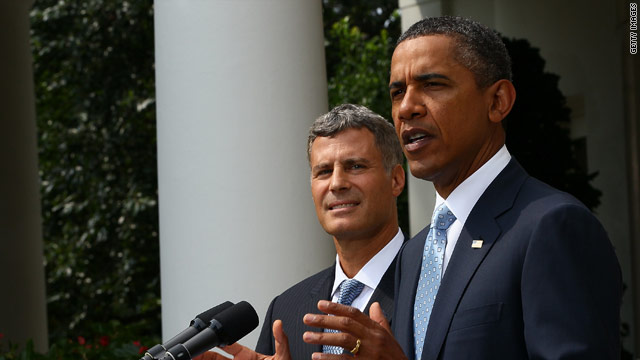 August 29th, 2011
09:14 AM ET
President Barack Obama on Monday will nominate Alan Krueger to be the new chairman of the White House Council of Economic Advisers, according to two White House officials.
Krueger is a Harvard-educated economist at Princeton University who served as assistant secretary for economic policy and chief economist of the U.S. Department of the Treasury earlier in Obama's term.
If confirmed, he would succeed Austan Goolsbee as one of the president's chief economic advisers.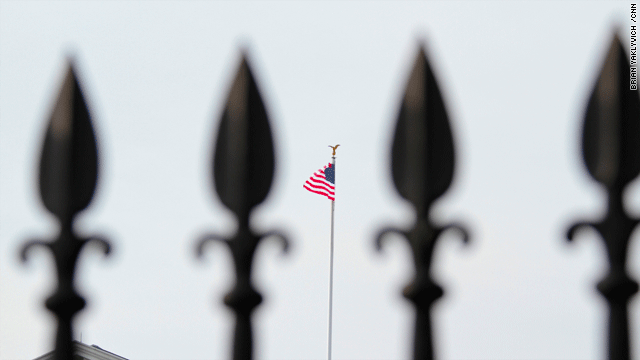 August 29th, 2011
08:12 AM ET
President Obama will spend his Monday morning behind closed doors, according to the White House schedule.
Among the behind-the-scenes highlights include the daily briefing at 10:15, a meeting with senior advisors at 12:10 and lunch with Vice President Biden at 12:45. Jay Carney briefs the press at 12:30.
Full Schedule:
9:30AM Pool Call Time

10:15AM THE PRESIDENT receives the Presidential Daily Briefing
Oval Office

Closed Press

12:10PM THE PRESIDENT meets with senior advisors

Oval Office

Closed Press

12:45PM THE PRESIDENT and THE VICE PRESIDENT meet for lunch

Private Dining Room

Closed Press

Briefing Schedule

12:30PM Press Briefing by Press Secretary Jay Carney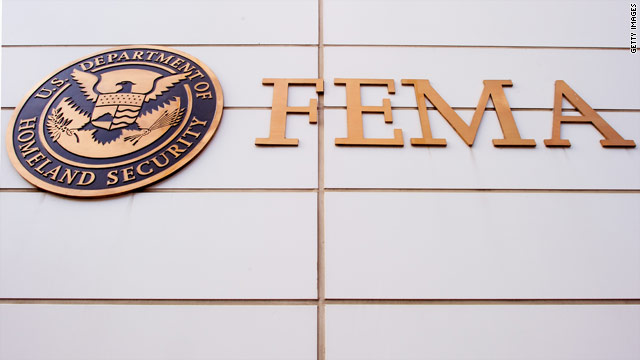 August 27th, 2011
12:38 PM ET
(CNN) - President Barack Obama toured FEMA headquarters in Washington Saturday as Hurricane Irene continued up the east coast of the U.S.
On a conference call with emergency officials, Secretary of Homeland Security Janet Napolitano and FEMA administrator Craig Fugate, while at the command center, Obama warned of the worsening conditions, saying "it's going to be a long 72 hours."
FULL POST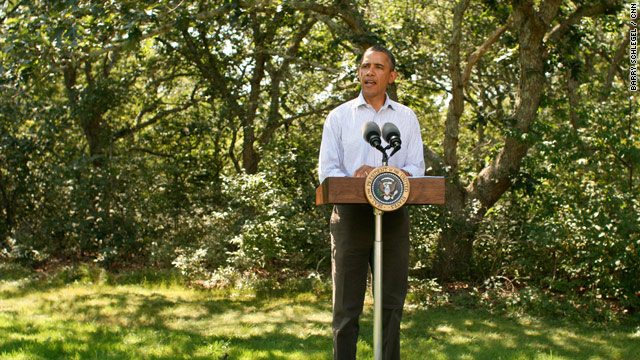 August 26th, 2011
12:50 PM ET
On his last full day of vacation, President Obama spoke to the traveling press pool and warned east coast residences to be prepared for hurricane Irene.  This is part of what he had to say.
I cannot stress this highly enough:  If you are in the projected path of this hurricane, you have to take precautions now.  Don't wait.  Don't delay.  We all hope for the best, but we have to be prepared for the worst.  All of us have to take this storm seriously.  You need to listen to your state and local officials, and if you are given an evacuation order, please follow it.  Just to underscore this point:  We ordered an aircraft carrier group out to sea to avoid this storm yesterday. So if you're in the way of this hurricane, you should be preparing now.

If you aren't sure how to prepare your families or your home or your business for a hurricane or any other emergency, then you can visit Ready.gov - that's Ready.gov - or Listo.gov.  That's Listo.gov.

Now, since last weekend, FEMA has been deploying its Incident Management Assistance Teams to staging areas in communities up and down the coast.  FEMA has millions of liters of water, millions of meals, and tens of thousands of cots and blankets, along with other supplies, pre-positioned along the Eastern Seaboard.  And the American Red Cross has already begun preparing shelters inNorth Carolinaand other states.

These resources are all being coordinated with our state and local partners, and they stand ready to be deployed as necessary. But, again, if you are instructed to evacuate, please do so.  It's going to take time for first responders to begin rescue operations and to get the resources we've pre-positioned to people in need.  So the more you can do to be prepared now - making a plan, make a supply kit, know your evacuation route, follow instructions of your local officials - the quicker we can focus our resources after the storm on those who need help the most.

To sum up, all indications point to this being a historic hurricane.  Although we can't predict with perfect certainty the impact of Irene over the next few days, the federal government has spent the better part of last week working closely with officials in communities that could be affected by this storm to see to it that we are prepared.  So now is the time for residents of these communities - in the hours that remain - to do the same.  And FEMA and Craig Fugate, the director of FEMA, will be keeping people closely posted in the next 24, 48 hours.