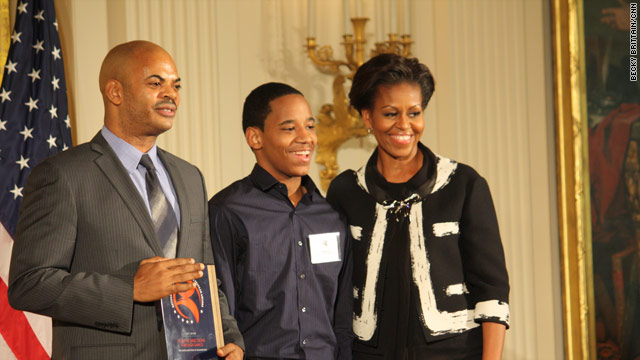 November 2nd, 2011
06:15 PM ET
WHITE HOUSE (CNN) – Daniel Artis spends four afternoons a week after school with his friends, not on the basketball court, but in a dance studio. Yet this Wednesday afternoon he wasn't dancing. Instead, he was at the White House receiving an award.
The high school junior at Fairmont Heights High School in Washington, D.C., is part of the after-school program, Positive Directions Through Dance (PDTD), which was honored in a ceremony at the White House with First Lady Michelle Obama.
The after-school dance program was one of 12 winners of the 2011 National Arts and Humanities Youth Program Award. The recipients were chosen from a pool of 471 nominations and 50 finalists from across the country of after-school programs that use the humanities to encourage students to live healthy and balanced lifestyles. The winners ranged from a group that teaches poetry to teen moms who have dropped out of high school to a youth chorus from inner-city New York City that has toured around the world.
Mrs. Obama praised the groups for providing a nuturing atmosphere and for teaching skills that will impact all areas of the students' lives.
"In so doing, you're not just teaching these young people about painting or acting or singing, you're teaching them about hard work and discipline and teamwork," the First Lady said. "You're teaching them how to manage their time - something that we all need to learn how to set goals, and, more importantly, how to achieve those goals." FULL POST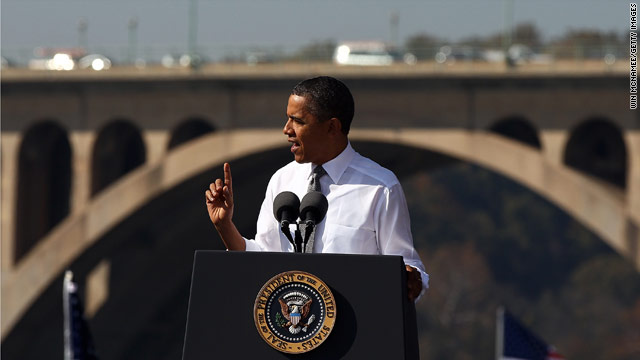 November 2nd, 2011
03:04 PM ET
This morning President Obama visited yet another deficient bridge to continue his push for increased infrastructure spending. Choosing a location a little closer to home this time, the president spoke in the Georgetown neighborhood of Washington D.C., citing the bridge behind him as an example of why Congress must act on funding for roads and bridges, but reiterating that "if they won't act, I will."
"It's the Key Bridge; one of the five major bridges that connect the Commonwealth of Virginia to Washington DC," the president said. "Two of these five bridges are rated structurally deficient, which is a fancy way of saying you can drive on them but they need repair. Nearly 120,000 vehicles cross these two bridges every single day carrying hundreds of thousands of commuters and families and children."
As part of his new 'we can't wait' campaign, President Obama also unveiled today that he was pushing a new initiative to get federal money to infrastructure projects faster, telling several hundred unemployed construction workers and representatives from the labor, business and infrastructure communities that "if there's money already in the pipeline, we want to get it out faster."
Continuing his attacks on Congress, the president pointed to a vote this week on the infrastructure portion of his American Jobs Act, saying that this week "Congress has another chance." He went on to cite two recent votes creating a commemorative coin for the National Baseball Hall of Fame and reaffirming "In God we trust" as the nation's motto as proof that Members of Congress had plenty of time to take up what proposals he argued will help create jobs. FULL POST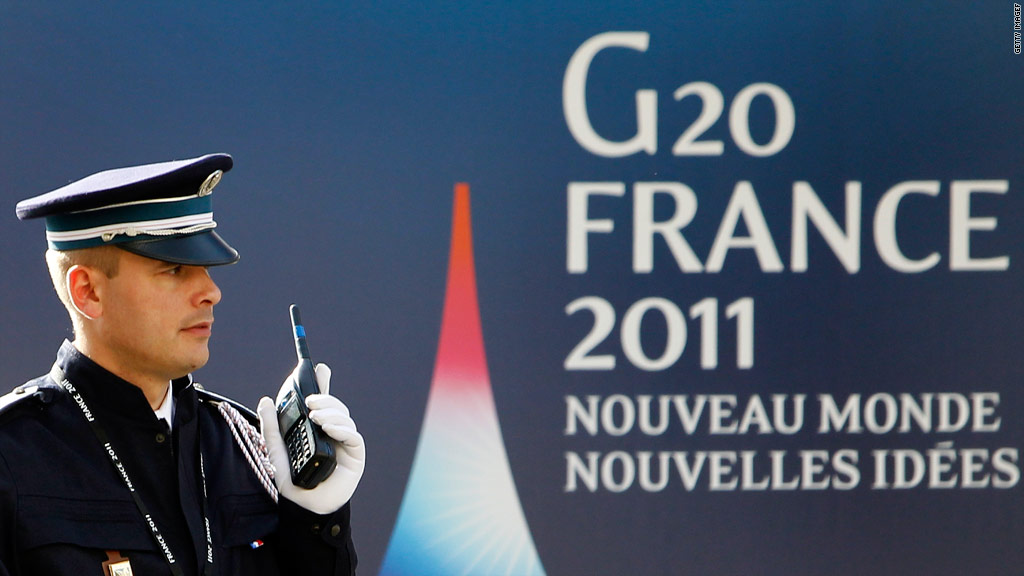 November 2nd, 2011
02:39 PM ET
(CNN) - When President Obama meets with world leaders at the G-20 later this week, keep this in mind: what happens in Europe doesn't necessarily stay in Europe. It has a rippling effect.
"The biggest headwind the American economy is facing right now is uncertainty about Europe, because it is affecting global markets," Obama told reporters in a news conference last month.
The message is one that is repeated numerous times by the president and others.
"If Europe is weak, if Europe is not growing, as our largest trading partner, that's going to have an impact on our businesses and our ability to create jobs here in the United States," Obama said last week during a meeting in the Oval Office with Czech Prime Minister Petr Necas.
Indeed, the world's most powerful political leaders are gathering this week in Cannes, France in an economic environment that is more uncertain than it has been years. Their mission: to chart a course for the global economy as the outlook for growth remains fraught with risks.
"Our goal is for there to be unanimity of purpose coming out of the G-20…and clearly Europe is a high priority right now," White House Press Secretary Jay Carney told reporters Wednesday.
FULL POST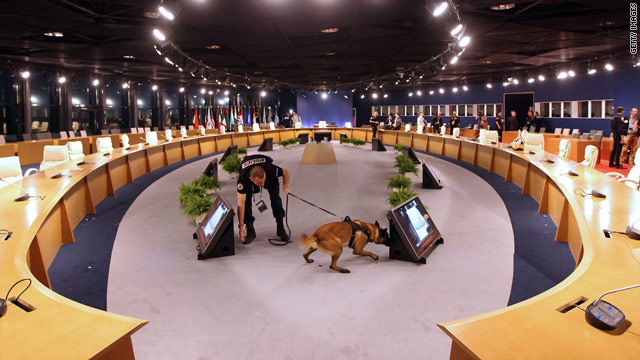 November 2nd, 2011
12:27 PM ET
The Group of 5 originated in the early 1970's as a term used to describe the world's five leading economies: the United States of America, the United Kingdom, Japan, Germany and France.
The concept of a forum for the world's major industrialized democracies emerged following the 1973 oil crisis. In 1974, a series of meetings in the library of the White House in Washington, D.C. was known as the "Library Group". This was an informal gathering of senior financial officials from the five leading industrialized nations.
In 1975, French President Valéry Giscard d'Estaing invited the leaders of Germany, Japan, the United Kingdom, the United States and Italy to a meeting at a chateau of Rambouillet near Paris. The idea was to discuss world issues of the day in an informal setting. The group took on the moniker the G6 with the addition of Italy.
After the '75 meeting in France, the G5 leaders decided to make it an annual event and invited Canada to join them to form the G7 in 1976.
FULL POST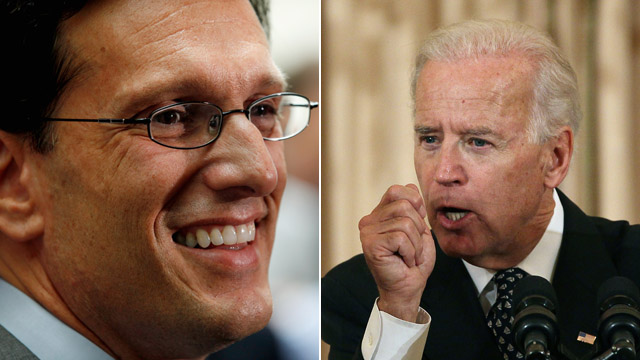 November 2nd, 2011
11:40 AM ET
Vice President Joe Biden and his wife, Jill, are hosting House Majority Leader Eric Cantor (R-VA) and his wife, Diana, for dinner tonight.
It may seem like an unusual double date.  Cantor has often been a thorn in the White House's side, pulling out of "the Biden talks" on deficit reduction in June to leave negotiations on raising the debt ceiling to President Obama and House Speaker John Boehner.  Those negotiations ultimately failed to reach a "grand bargain" to reduce the deficit by several trillion dollars over ten years.
But the two have genuine affection for each other, Democratic and Republican sources say, much to the bewilderment of some White House aides I've spoken to.
"The Vice President and Congressman Cantor have developed a close relationship while working together over the past year," an official in the Vice President's Office says. "This dinner with their wives is a personal occasion."
"Leader Cantor has a great respect for and built a friendship with Vice President Biden from their work together this year," a source in Cantor's office says. "This social dinner is a continuation of that friendship with their wives.  They've been trying to get together for some time."
The four will dine at the Vice President's official residence on the grounds of the U.S. Naval Observatory.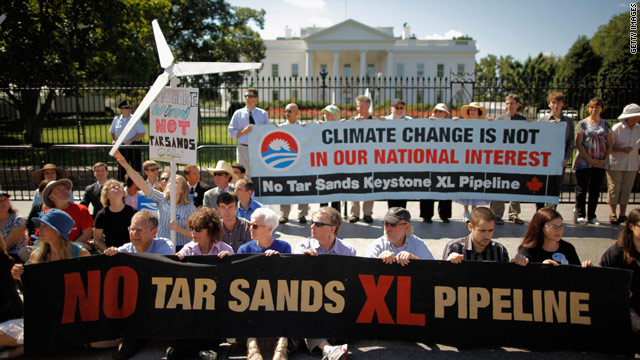 November 2nd, 2011
10:23 AM ET
(CNN) - President Obama is implying he may personally weigh in on whether to allow construction of a 1,700 mile oil pipeline which is at the center of a bitter environmental battle.
The Keystone XL pipeline, which would stretch from Alberta, Canada, through Texas, pits the promise of jobs and an economic shot in the arm against opponents who say it threatens to poison groundwater resources across the Heartland. Pipeline operator TransCanada insists it will include safeguards to protect people and property.
During an interview Tuesday with CNN's Omaha, Nebraska, affiliate KETV, Obama implied for the first time that he would personally contribute to the decision whether to green-light the project.
"Folks in Nebraska, like folks all across the country, aren't going to say to themselves, 'We're going to take a few thousand jobs if it means our kids are potentially drinking water that would damage their health," Obama told KETV."When somebody gets sick, that's a cost that society has to bear as well. So these are all things that you have to take a look at when you make these decisions."
FULL POST
November 2nd, 2011
10:09 AM ET
Imagine having behind the scenes access to the White House, the president and his cabinet and all of it, on camera.  For a TV reporter that might be just a dream.  But the Obama administration is using that carrot to try to take its message, particularly on pressing for passage of the president's jobs program, directly to voters–in their living rooms. This week the White House opened its doors to nine television anchormen and women from local markets key to the president's agenda or his re-election in 2012.
"There are Americans all around the country in the many, many millions who get their news primarily through local television, local affiliates," said White House Press Secretary Jay Carney.   "And the president's very interested in communicating with them and telling them what he's doing here."
A special area was set up on the South Lawn for the media blitz. The local anchors interviewed members of the cabinet including Transportation Secretary Ray LaHood, Homeland Security Secretary Janet Napolitano, Education Secretary Arne Duncan and Housing and Urban Development Secretary Shaun Donovan –all talking about the importance of passing the president's jobs bill.
After defeat of his $447 billion jobs bill in Congress the president has crisscrossed the country to press his case to voters and appeal for passage of key parts of the legislation. 
Amelia Santaniello from Minneapolis TV station WCCO asked Carney at Tuesday's White House briefing why the president is issuing so many executive orders lately to circumvent Congress. "Why did he wait until now to do this?" she asked.  FULL POST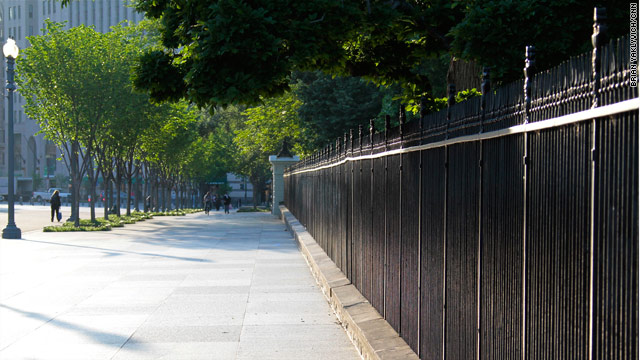 November 2nd, 2011
08:44 AM ET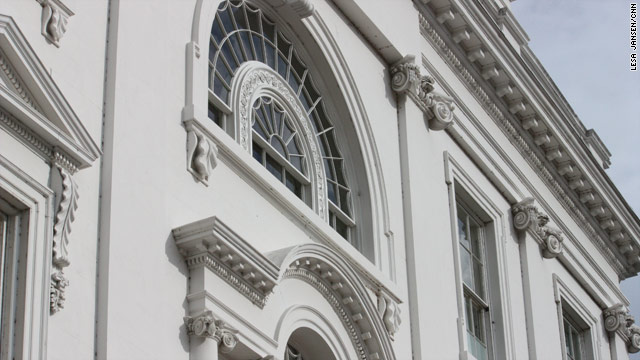 November 2nd, 2011
08:06 AM ET
A busy day for the president as he presses Congress on his jobs bill at an event to highlight the importance of rebuilding this country's infrastructure to create jobs.  He takes several behind closed door meetings with advisors and later the Senate Democratic leadership.  Tonight he flies to France for a high stakes meeting of the G-20, leaders of the largest economies in the world,  grappling with a stalled bailout deal for Greece.
BRIEFING SCHEDULE:
12:30PM      Press Briefing by Press Secretary Jay Carney.
10:00AM        THE PRESIDENT and the VICE PRESIDENT receive the Presidential Daily Briefing/ Oval Office/ Closed Press
10:30AM        THE PRESIDENT meets with Senior Advisors /Oval Office/ Closed Press
11:25AM        THE PRESIDENT delivers remarks urging Congress to pass the infrastructure piece of the American Jobs Act now /Georgetown Waterfront Park Washington, DC/ Open to Pre-Credentialed Press
12:05PM        THE PRESIDENT and the VICE PRESIDENT have lunch /Private Dining Room /Closed Press
4:15PM          THE PRESIDENT and THE VICE PRESIDENT meet with Senate Democratic Leadership/Oval Office/ Closed Press
6:45PM         THE PRESIDENT departs the White House en route Joint Base Andrews / South Lawn/Open Press
7:00PM         THE PRESIDENT departs Joint Base Andrews en route Nice, France/Out-of-Town Pool Coverage