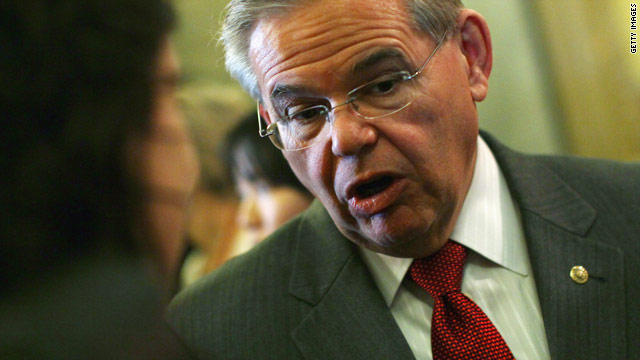 January 13th, 2012
05:52 PM ET
(CNN) –Sen. Robert Menendez is finally giving the go ahead to one of President Obama's high profile judicial appointments, ending the New Jersey Democrat's showdown with his own party that some attributed to a personal grudge.
In a statement released Friday, Menendez said he was dropping his opposition to Judge Patty Shwartz's nomination to the Third Circuit Court of Appeals. Obama nominated Shwartz to the prestigious court nearly three months ago. Menendez, who as Shwartz's home-state senator has the power block her nomination, originally expressed concerns with Shwartz's understanding of certain areas of campaign finance law following an initial meeting with her.
But supporters of Shwartz suspected Menendez was actually motivated by a personal grudge with Shwartz's longtime boyfriend, a federal prosecutor who investigated Menendez in 2006 over suspicion of corruption. No charges were filed but the investigation threatened to imperil Menendez's Senate campaign that year.
Menedez's office strongly denied the holdup of Shwartz was at all related to her boyfriend, insisting that the senator was instead concerned she wasn't suitable for a post on the powerful Third Circuit.
But following intense media pressure, Menendez agreed to meet with Shwartz a second time Friday, during which the current district court judge appears to have allayed Menendez's concerns over her legal suitability.
"Judge Shwartz satisfactorily answered questions covering important legal topics such as current law on the rights of corporations under the First Amendment, constitutional limits on Executive Branch power and the application of heightened standards of review under the Constitution," Menendez said in a statement.
January 13th, 2012
05:16 PM ET
First Lady Michelle Obama can add "actress" to her repertoire after making a cameo appearance in the Nickelodeon hit, "iCarly".
Mrs. Obama and the entire cast celebrated her upcoming acting debut with a special screening of the episode called "iMeet The First Lady" at a local school, Hayfield Secondary, which has a high percentage of military families. The show, which honors children from military families, stars Miranda Cosgrove as Carly Shay, who is the daughter of an Air Force Colonel serving overseas.
The first lady talked to the students at the Alexandria, Virginia middle school about some of the challenges facing military kids.
"When you find a kid who's a military kid who's come in new, it's important for you all to do like iCarly's friends and step up and know the kinds of struggles and challenges they they're facing, alright? 'Cause it's not easy changing schools every few years and keeping your grades up and knowing that your dad is away serving in another part of the world, right?" Mrs. Obama said. "So we need all of you to step up as well, and all the kids all over the country to find out who the military kids are in your schools and make sure you make them feel welcome."
Mrs. Obama confessed that while her family doesn't watch too much television, they are fans of the show.
"We watch all kinds of things, I mean, but we try not to have too much T.V. time during the week. But we're big fans of iCarly, we certainly are. And I even get upset when I'm watching a re-run, so I'll be glad when the new episodes come out," the first lady said. FULL POST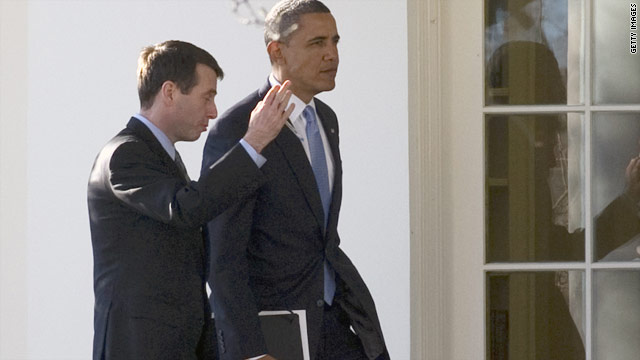 January 13th, 2012
04:06 PM ET
(CNN) - How quickly can you raise $1 million?
It took President Obama a little over 45 minutes on Friday.
Obama darted out of the White House midday for a quick reception with about 20 supporters at the nearby Jefferson Hotel. Each participant paid $45,000 for the face-time with the president, according to an Obama campaign official.
That breaks down to $5,000 for the campaign, $30,800 to the Democratic National Committee, and $9,200 to the Swing State Fund - a separate committee that focuses its efforts on battleground states.
Reporters were not allowed into the brief and lucrative fundraiser because the president did not deliver any formal remarks, according to deputy press secretary Josh Earnest.
The president departed the White House at 1:50 p.m. and was back in the West Wing just over an hour later.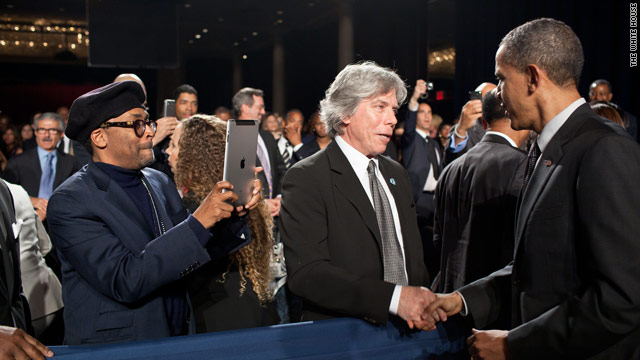 January 13th, 2012
03:09 PM ET
Hollywood meets politics again next week when director Spike Lee hosts a high dollar fundraiser for President Obama at the director's New York Cityhome. An Obama campaign official confirms to CNN about 40 people are expected to attend the intimate fundraiser which Mr. Obama will attend.  The price tag?  Tickets are $35,800 per person.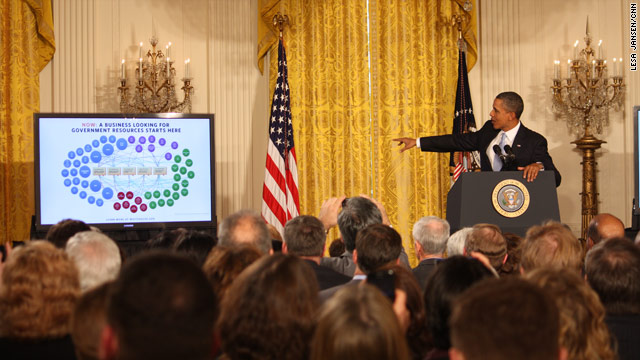 January 13th, 2012
01:02 PM ET
President Barack Obama asked Congress on Friday for more power to streamline and reorganize the federal government, a move designed to claim the political middle ground in an election likely to be dominated by questions aboutWashington's role in the economy.
The president asked legislators to grant him "consolidation authority" to merge agencies that perform similar functions. If that authority is granted, Congress would be required to hold an up-or-down vote on the president's streamlining plan within 90 days of its submission.
Among other things, the president's plan would combine several agencies that focus on commerce and trade, including the Small Business Administration, the Office of the U.S. Trade Representative, the Export-Import Bank, the Overseas Private Investment Corp. and the Trade and Development Agency. (read more on CNN /com)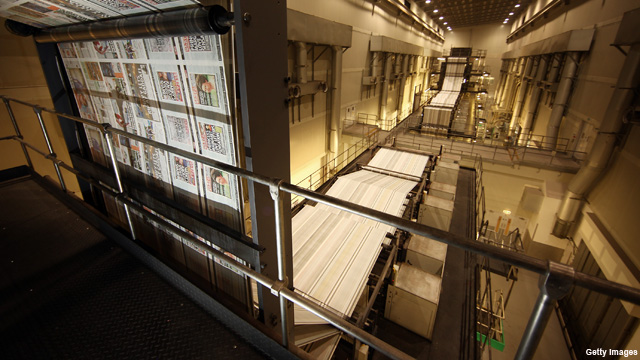 January 13th, 2012
10:25 AM ET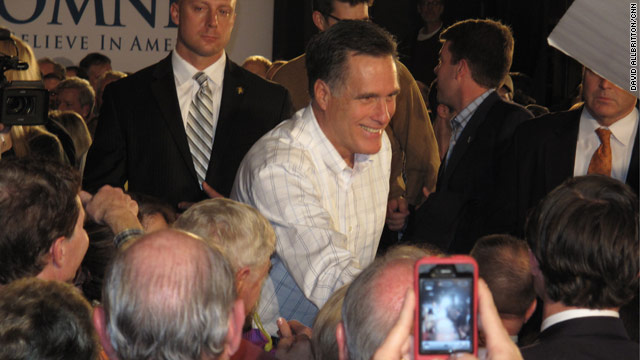 January 13th, 2012
09:27 AM ET
In a new memo Stephanie Cutter, deputy Obama campaign manager, calls Mitt Romney "a corporate raider" who profited from the nations economic crisis, left "devastation" in his wake, and played by a "rulebook for those at the top".
Previewing what's likely to become a central general election theme should Romney become the nominee, she argues voters need to know that when Romney was at Bain Capital job creation was never his goal, earning money for investors was.
Cutter writes:
"Mitt Romney has staked his entire candidacy on one claim: that his "real world" experience in the private equity business uniquely qualifies him to lead our economy and the nation. Much as he did when he ran for governor ofMassachusetts, Romney argues that his business experience would translate to more jobs for Americans. (InMassachusetts, it didn't. During his term there, the state fell to 47th in the nation in job creation.) But in fairness, Romney's objective in business was never job creation. As one of his colleagues recently told the Los Angeles Times:

"I never thought of what I do for a living as job creation," said Mark B. Walpow, a former managing partner at Bain, who worked closely with Romney for nine years before forming his own firm. "The primary goal of private equity is to create wealth for your investors."

To achieve that end, Romney closed over a thousand plants, stores and offices, and cut employee wages, benefits and pensions. He laid off American workers and outsourced their jobs to other countries. And he and his partners made hundreds of millions of dollars while taking companies to bankruptcy."
 She also challenges Romney's claim to have created 100,000 jobs and argues that Romney supported companies that outsourced both as governor and in private equity.
The memo details outsourcing at a Bain controlled factory closing inSouth Carolina- the site of the next GOP primary. And quotes Warren Buffet saying "I don't like what private-equity firms do in terms of taking out every dime they can and leveraging (companies) up so that they really aren't equipped in some cases for the future." FULL POST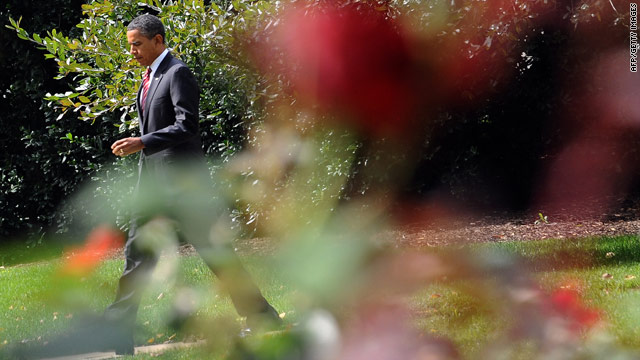 January 13th, 2012
09:11 AM ET
In an election year where voters are focused on a sputtering economy and making cuts within their own budgets, President Barack Obama will ask Congress to give him the power to make government "leaner, smarter and more consumer-friendly," according to a White House official. 
The president will speak at the White House Friday morning to announce he is asking Congress to give him "consolidation authority" –power for him to propose mergers of agencies which have duplicative services or duties, a White House official confirms to CNN.
If that authority is granted it would also require Congress to give an up or down vote on the president's streamlining proposals with in 90 days of being submitted. 
The official says the move will keep a promise the president made at last year's State of the Union address to streamline government. 
The first agency targeted for consolidation would be within the Commerce Department.  The proposal would eventually cut one to two thousand jobs but not through firing but through attrition–by not replacing employees who leave their positions.  The administration says this could save $3 billion over ten years.
The president needs Congressional approval to exercise such power and essentially puts the ball in Congress' court.  For the past several months, the president has used his executive power to put into place various initiatives which the administration says had been delayed because of partisan gridlock in Congress.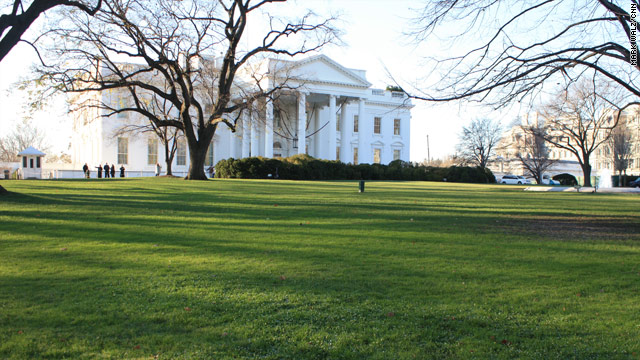 A late add to the president's schedule– he speaks on streamlining government from the East Room this morning. 
Briefing Schedule
10:00AM Press Secretary Jay Carney will hold an off-camera gaggle in the Brady Press Briefing Room
 10:45AM        THE PRESIDENT meets with Secretary of the Treasury Geithner
Oval Office
Closed Press
11:20AM THE PRESIDENT delivers remarks on government reform
East Room
Open Press
1:45PM           THE PRESIDENT attends a campaign event
                        The Jefferson Hotel,Washington,DC
                        Closed Press
3:45PM           THE PRESIDENT meets with Secretary of State Clinton
Oval Office
Closed Press
5:30PM           THE PRESIDENT and THE FIRST LADY host Tuskegee Airmen along with cast and crew members of the movie Red Tails for a screening at the White House
The Family Theatre
Closed Press