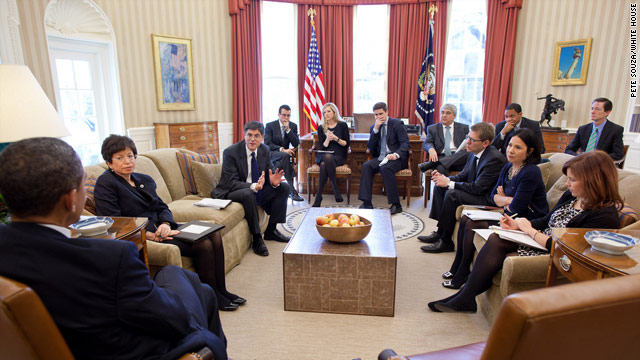 January 30th, 2012
05:33 PM ET
It was the first day on the job for new White House Chief of Staff Jack Lew. But it wasn't actually his first day at the White House. In his former position as the Director of the Office of Management and Budget (OMB), Lew was responsible for overseeing the preparation of the federal budget and financial management of the Executive Office of the President.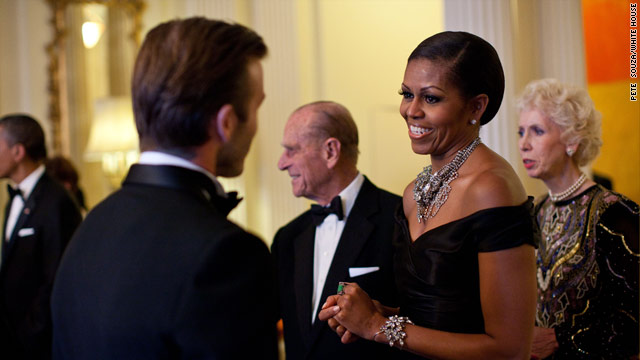 January 30th, 2012
04:00 PM ET
White House Spokesman Jay Carney shot down rumors that the first lady dropped an eye-popping $50,000 on lingerie at a luxury shop in New York City.  The story, sparked by a British newspaper report, alleged Michelle Obama went on the shopping spree at the store Agent Provocateur and " closed off part of Madison Avenue to spend time in the luxury lingerie shop."
From today's press briefing:
Q: Jay, many people have heard the rumors about the First Lady's purchases in New York. I know it's British tabloids, but can you help us squash this rumor? In light of other -

MR. CARNEY: Neal, I'm shocked that you're the one to ask this question. But let me just answer and say that, at least when I was a reporter, usually the standard for British tabloid reporting was the assumption that it was false. In this case, it's utterly false, and it's irresponsible of an American news organization to repeat the story, even allowing that it could be true. So it's wrong.

Q: Can you provide some evidence that it's wrong? Because I'd hate to print some incorrect information.

MR. CARNEY: I'm sorry, can you provide - I'm not going to go there, Neal. It's false.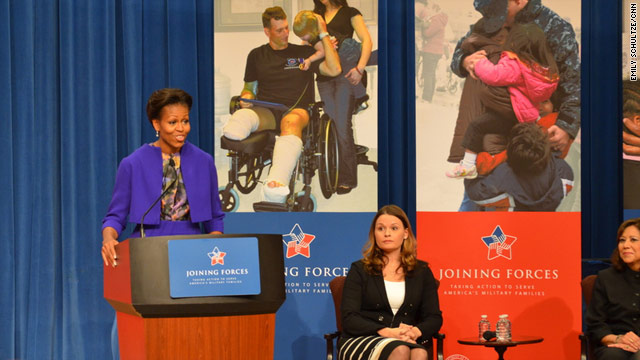 January 30th, 2012
03:07 PM ET
First Lady Michelle Obama spent Monday morning talking about one of her favorite causes, taking care of military families.  She announced proposed changes to the Family Medical Leave Act that will help military families take care of service members and their kids when they are called up for active duty or are injured.  In front of a crowd of military families and leaders at the U.S. Department of Labor, Mrs. Obama said the rules will "give more families support and flexibility" to take care of their loved ones.
The new proposal  includes the creation of a special 26-week military caregiver leave entitlement, this would be an additional option to the 12-week leave  currently available under the FMLA. The first lady said the rule "means that more caregivers can now provide support at a hospital for days or weeks at a time.  They can help they loved ones make that transition back home.  And they can do it all without worrying whether they will lose their job."
The new rule also includes veterans who have been discharged within the past 5 years. They too would be covered under this proposal, though the initial illness or injury must have been incurred while on active duty. This amends the current law which only covers family members of those currently serving in the military.
Another part of the proposal allows the families of regular active duty military who have recently been deployed to take up to 12 weeks to deal with child care, financial or legal issues.  Previously this rule only included active duty National Guard and Reserves.
The proposals will have a 60 day public comment period before the final rule is implemented. Congress does not need to act for this rule to take effect.
For more information on the proposed revisions visit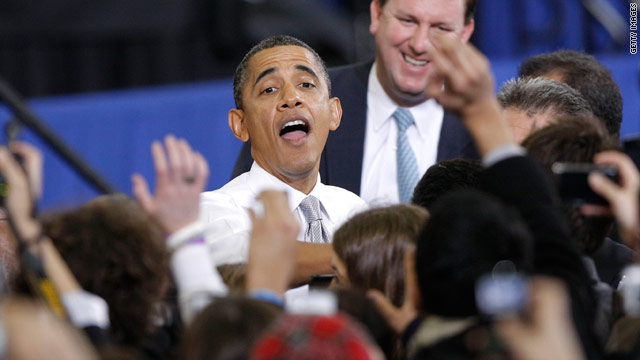 January 30th, 2012
08:29 AM ET
(CNN) - In the latest iteration of the administration's efforts to connect to supporters via social media, President Barack Obama will take part Monday in a Google+ 'Hangout," a chat room-like feature of Google+ that allows users to connect with each other via video connections.
The White House pledges the president will answer "several of the most popular questions" submitted through YouTube while some questioners will be invited to participate in a live conversation on Google+.
The latest social media push follows a Twitter town hall the president held over the summer. To the disappointment of some, the president merely answered pre-selected questions from Twitter users in that forum.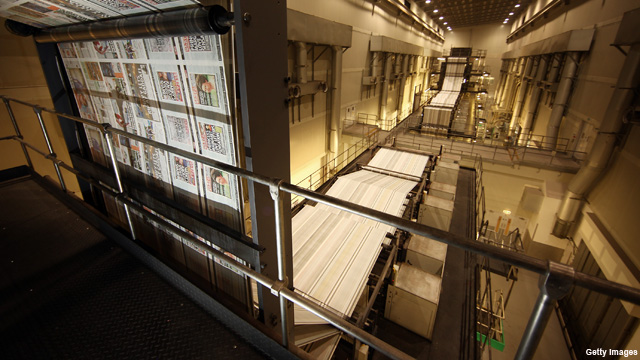 January 30th, 2012
08:05 AM ET
The 1600 Report's daily roundup of what the White House is reading this morning online and in the papers:
U.S. presence not completely out of Iraq [NYT]
RNC Chair compares Obama to ill-fated cruise ship captain [CNN]
Looks like Romney's got Florida in the bag [CNN]
But how long will Newt stay in? [POLITICO]
Jindal wants in on Tarmac Tiff coverage [POLITICO]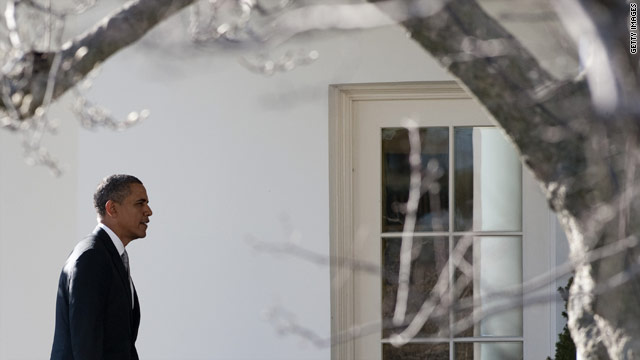 January 30th, 2012
07:41 AM ET
President Obama has a fairly light day ahead of him after several jam-packed days of events last week.  Of note, Obama will meet with Georgia President Mikheil Saakashvili in the Oval Office this afternoon.
In the evening, the president will make his latest foray into social media when the White House hosts a Google+ 'hangout.'  Details of that here.
Full schedule
FULL POST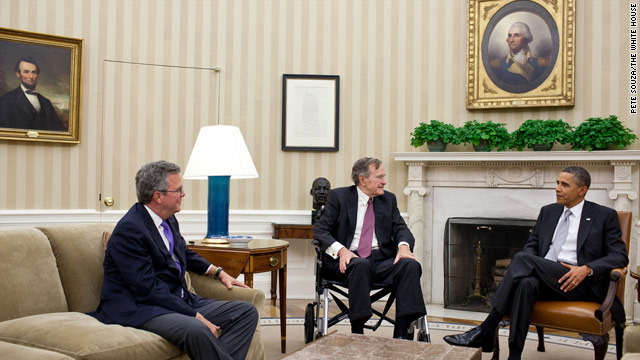 January 29th, 2012
01:48 PM ET
WASHINGTON (CNN) - President Obama poked fun at himself Saturday night while delivering a joke-filled monologue at the Alfalfa Club's annual dinner in Washington. "It is great to be here tonight, because I have about 45 more minutes on the State of the Union that I'd like to deliver tonight," Obama announced to the crowd of Washington insiders, politicians and business elite.
The exclusive black-tie dinner was closed to press coverage, but the White House released some excerpts of the President's remarks.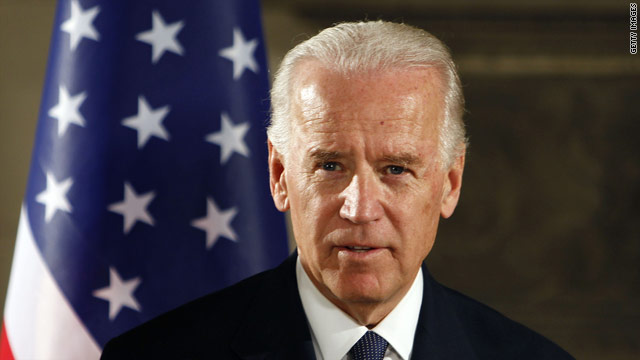 January 27th, 2012
05:17 PM ET
The mission to get Osama bin Laden seems to be the raid that keeps on giving for the Obama White House. Whether it is a mention at the top and bottom of the State of the Union address or a highlight in a campaign speech, the president frequently references to the mission as evidence of the his leadership and foreign policy strength.
Vice President Joe Biden jumped on the Obama leadership bandwagon Friday when he revealed that he cautioned the president against signing off on the raid on Osama bin Laden's hideaway. Despite his reservations, Biden said the President made the gutsy decision all alone.
Speaking to a meeting of congressional Democrats in Maryland, Biden shared a few new details about the tense decision making process preceding the president giving the go ahead for the daring Pakistan raid by Special Operations forces.
Read the complete story on CNN's Security Clearance blog.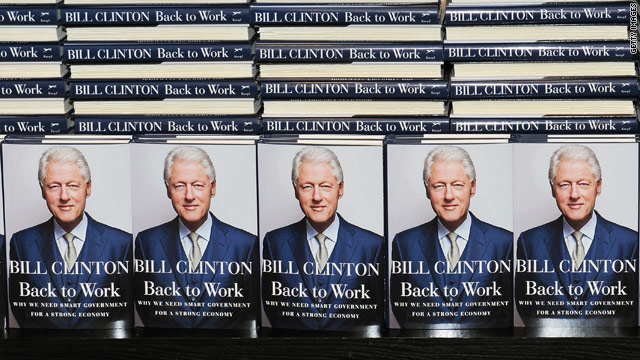 January 27th, 2012
05:02 PM ET
Washington (CNN) - Being president pays; $400,000 a year, in fact.
There's the free transportation in the presidential limousine, Marine One and Air Force One. And don't forget the free housing in Washington's most famous mansion, complete with a killer view of the Washington Monument, along with other perks (a personal chef, for one).
When a president leaves the White House he's still on the government payroll, receiving an annual pension of about $200,000, health care, paid official travel and an office.
Rent for President Jimmy Carter's Atlanta office is $102,000 per year, according to 2010 figures compiled by the Congressional Research Service. President George H. W. Bush's Houston office costs $175,000 per year. President Bill Clinton's office in the pricey real estate market of New York City is $516,000.
Not too bad, huh?
For the complete story, read it on CNN.com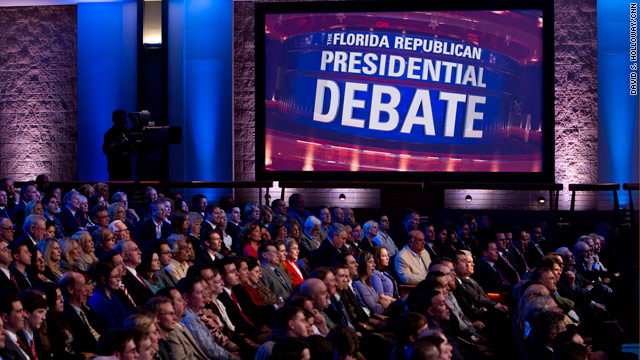 January 27th, 2012
02:07 PM ET
In today's meeting with reporters White House spokesman Jay Carney responded to questions regarding President Obama's opinions about the recent GOP debates. So what does the president think? Not much. Apparently he doesn't watch much television – except when it comes to sports!
Q: When the President watches this bruising Republican primary contest that's going on, has he expressed any concern that he might be stepping into a general election that will be equally as rough-and-tumble?

MR. CARNEY: He hasn't to me. As you know, because you've heard him say so, he doesn't really watch the Republican primary. He reads about it, he just doesn't - you haven't asked me yet if he watched the debate last night, but he didn't. Not because, again, it's just he doesn't watch a lot of TV.

Q: He hasn't watched a lot of the debates?

MR. CARNEY: He hasn't watched any of them. He doesn't watch a lot of TV, except for sports. But he certainly reads about and keeps up with what's going on.
For the complete transcript of the press gaggle transcript, read the full post.
FULL POST