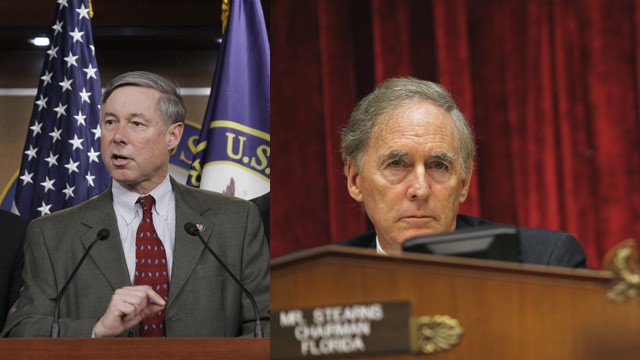 March 23rd, 2012
10:07 PM ET
WASHINGTON (CNN) - The Obama administration turned over 432 pages of e-mail communications and other documents Friday to congressional Republicans investigating the collapse of the solar energy firm Solyndra, the White House said.
The hard-copy and electronic documents include e-mail communications from the offices of the president and vice president, the White House said in a letter to Reps. Fred Upton of Michigan and Cliff Stearns of Florida.
"These documents, like the over 187,000 pages previously provided by Executive Branch agencies, demonstrate what we have said throughout the course of this investigation: decisions on the Solyndra loan guarantee were made on the merits by the Department of Energy," wrote Kathryn H. Ruemmler and Cynthia C. Hogan, counsels to the president and vice president, respectively.
"None of the documents support the committee's allegations about favoritism to campaign contributors or improper White House involvement in the decision-making process," the counsels wrote.
The House Energy and Commerce Committee, chaired by Upton, and its investigating subcommittee, chaired by Stearns, are investigating the failure of Solyndra, which received an Energy Department loan in 2010.
Solyndra used the loan to build a factory in Fremont, California, that produced state-of-the-art solar panels. President Barack Obama touted the company in a widely publicized visit after the loan guarantee came through. FULL POST
March 23rd, 2012
10:27 AM ET
President Obama addressed the Trayvon Martin shooting today in the Rose Garden.
"Obviously this is a tragedy. I can only imagine what these parents are going through. When I think about this boy I think about my own kids and I think every parent in America should be able to understand why it is absolutely imperative that we investigate every aspect of this and that everybody pulls together, federal, state and local to figure out exactly how this tragedy happened.
I'm glad that not only the Justice Department is looking into it, I understand now that the governor of the state of Florida has formed a task force to investigate what is taking place.
I think all of us have to do some soul searching to figure out how something like this happened. That means that we examine the laws and the context for what happened as well as the specifics of the incident.
But my main message is to the parents of Trayvon. If I had a son, he would look like Trayvon. I think they are right to expect that all of us as Americans are going to take this with the seriousness it deserves and we will get to the bottom of exactly what happened."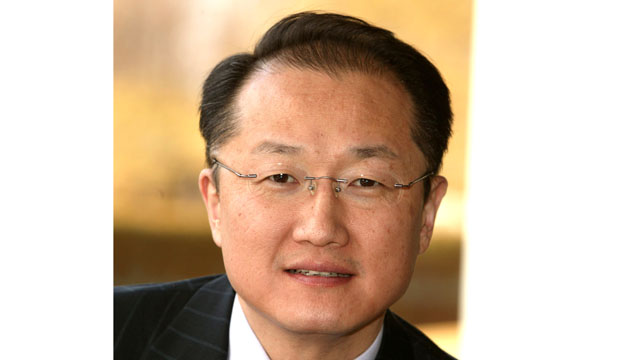 March 23rd, 2012
09:29 AM ET
A senior administration official confirms that President Obama will nominate Dartmouth College president Jim Yong Kim to head the World Bank.
from CNN White House correspondent Dan Lothian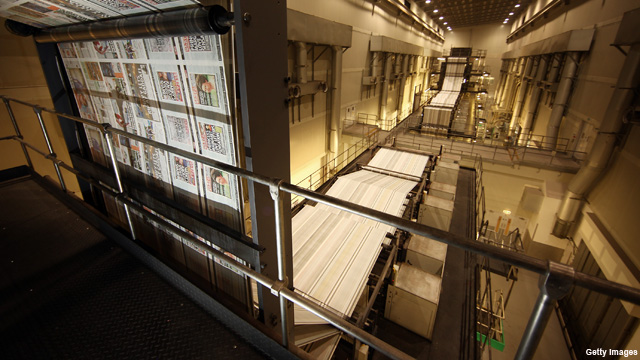 March 23rd, 2012
07:47 AM ET
The 1600 Report's daily roundup of what the White House is reading this morning online and in the papers:
At Nuclear Summit, Obama Faces Prospect of a North Korean Deal Gone Bad (TIME)
U.S. Inches Toward Goal of Energy Independence (NY Times)
Poll: Majority say build Keystone pipeline (CNN.com)
Obama's Solyndra shuffle (Washington Post)
Obama tax plan would hit the rich (CNN Money)
Team Obama rips Rick Santorum for criticizing Malia's school trip to Mexico (NY Daily News)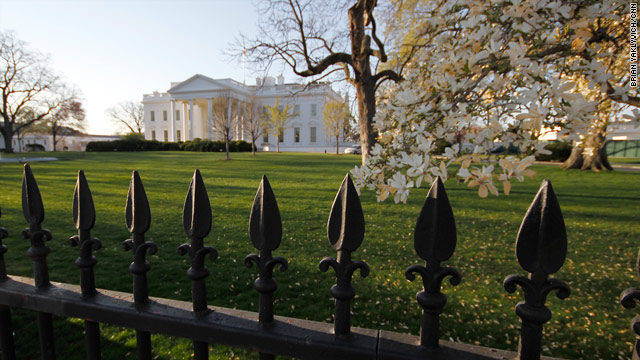 March 23rd, 2012
07:21 AM ET
10:15AM THE PRESIDENT receives the Presidential Daily Briefing/ Oval Office/ Closed Press
10:45AM THE PRESIDENT meets with senior advisors/ Oval Office/ Closed Press
11:45PM THE PRESIDENT departs the White House en route Joint Base Andrews/ South Lawn / Open Press
12:00AM THE PRESIDENT departs Joint Base Andrews en route Seoul, Republic of Korea / Out-Of-Town Travel Pool Coverage
Briefing Schedule
12:30PM Press Briefing by Press Secretary Jay Carney
March 22nd, 2012
04:17 PM ET
Feminist writer Gloria Steinem and the anti war activist group Code Pink are pressing high profile women in the Obama administration, including First Lady Michelle Obama, to oppose military action against Iran.
Code Pink has started a petition drive to influence three women in the Obama administration, Secretary of State Hillary Clinton, United Nations Ambassador Susan Rice and the first lady, to "say no" to a war on Iran.
The international community along with the United States has imposed severe economic sanctions on Iran which is suspected to be developing nuclear weapons. Iran maintains it's nuclear program is only for peaceful purposes.
As the window shrinks for a diplomatic solution to Iran's nuclear program, the activists are circulating a petition titled "Women say no war on Iran."
The petition reads in part, "We, American women and our allies, join with Iranian, Israeli and Palestinian women to oppose the inflammatory rhetoric of war and the recently publicized plan of the Israeli government to attack Iran."
Pink posters of Steinem, Alice Walker and others are emblazoned with the group's message: "Iranians. We will never bomb your country. We love you." The organization hopes to gather 7000 names on the petition to send to the first lady, secretary and ambassador.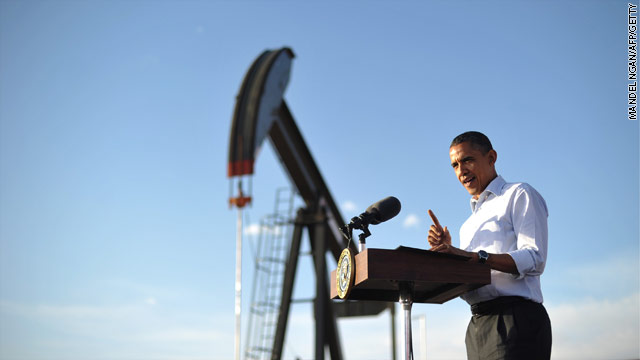 March 22nd, 2012
08:00 AM ET
Day two of President Obama's energy tour will bring him to Cushing, Oklahoma a major trading hub for crude oil and the site where a key portion of the controversial Keystone XL pipeline would begin. As our White House correspondent Brianna Keilar reported this week, the president Thursday will announce a new executive order to streamline the permit process for infrastructure projects and a specific memorandum addressing what the administration now calls the "Cushing pipeline" or the southern part of the Keystone pipeline. Republicans have been critical calling the move purely political since this portion of the Keystone pipeline does not require presidential approval. In January the administration denied approval for the pipeline that would bring oil from the Canada's oil sands to the Texas coast.
Mr. Obama then returns to Ohio for his 19th trip as president to this critical election battleground state as he speaks at Ohio State University in Columbus.  He will highlight the university's energy related research and development. The president will return to the White House Thursday evening.
For the full schedule released by the White House, click below. FULL POST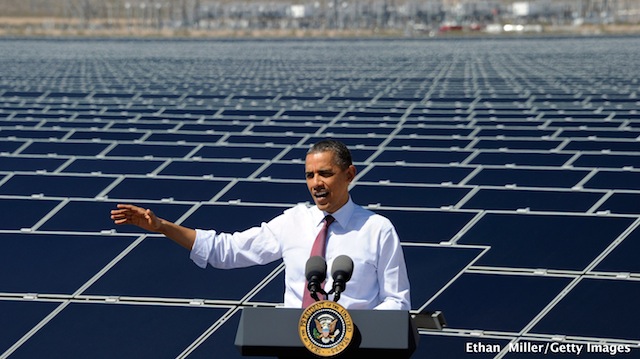 March 21st, 2012
08:41 PM ET
BOULDER CITY, Nevada (CNN) - President Barack Obama kicked off a two-day energy tour on Wednesday with a stop here at the largest photovoltaic - producing voltage from energy sources such as light - solar facility in the United States, Copper Mountain Solar 1.
Speaking just 30 miles south of the Las Vegas strip, Obama reaffirmed his administration's commitment to an "all of the above" approach to domestic energy production, and called the solar sector an "industry on the rise."
But the president also derided opponents who have dismissed green energy as a viable job creator and aimed sharp words at those who instead call on his administration to take a more aggressive approach towards domestic oil production.
"One member of Congress who shall remain unnamed called these jobs 'phony,' called them phony jobs," Obama said of positions created at facilities like Copper 1. "I mean, think about that mindset, that attitude that says because something is new, it must not be real. If these guys were around when Columbus set sail, they'd be charter members of the Flat Earth Society." FULL POST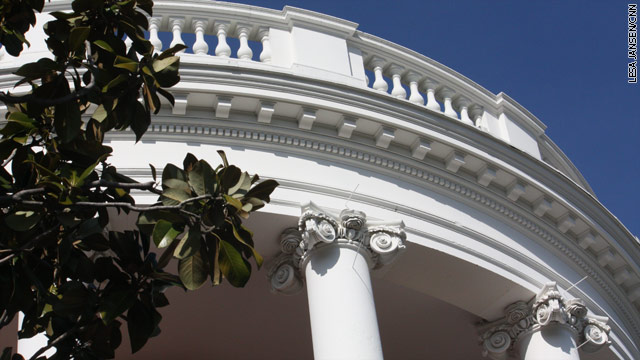 March 21st, 2012
08:03 AM ET
President Obama heads out for his four state/two day trip to tout his administration's energy plan and talk to the American people about what his administration is doing to combat rising gas prices. He'll be visiting Nevada, New Mexico, Oklahoma, and Ohio and three out of four states just so happen to be key battleground states.  He'll start out his energy trip out Wednesday with a stop in Boulder City, Nevada (battleground state #1) where he'll visit the Cooper Mountain Solar 1 Facility, which is the largest photovoltaic plant in the U.S. In understandable terms, it makes solar panels, and lots of them. According to the Las Vegas Sun, "The panels at Solar 1 produce 58 megawatts of power, enough for more than 17,000 average homes and the recent 48-megawatt expansion of the site, completed in 2010, cost about $141 million and created 350 temporary construction jobs. However, only five people are currently employed there full time." The White House tells us that the facility operates nearly one million solar panels. In his remarks at this stop, he will talk about "his Administration's focus on diversifying our energy portfolio, including expanding renewable energy from sources like wind and solar, which thanks in part to investments made by this Administration is set to double in the President's first term." 
He then travels to Carlsbad, New Mexico (battleground state #2) where he will tour federal lands with active drilling rigs. While there, he will give remarks where he will reiterate his message over the last few weeks that domestic oil production is at an eight-year high and his administration has a plan to continue to expand production. White House Press Secretary Jay Carney addressed why this is important in Monday's WH briefing: "Because an all-of-the-above energy approach requires and necessitates that we aggressively expand domestic oil and gas production in a safe and responsible way."
For the full schedule released by the White House, please click below. FULL POST
March 21st, 2012
01:25 AM ET
President Barack Obama is scheduled to visit the demilitarized zone that splits the Korean Peninsula in two for the first time on Sunday.
His planned visit to the heavily fortified border is part of a three-day trip to South Korea to participate in a summit meeting about nuclear security in Seoul.
Top officials from 54 countries including China and Russia will attend the summit meeting next week, but its message of international cooperation has been overshadowed by North Korea's announcement last week that it is planning to carry out a rocket-powered satellite launch in April.
FULL STORY