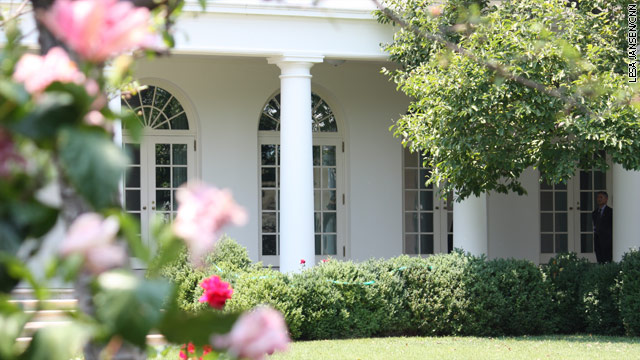 June 29th, 2012
05:25 PM ET
It's one of those awkward questions that everyone really wants to know but few want to ask: what's your salary?
Well, if you're a White House employee your salary is public record. Since 1995 the White House has been required to supply Congress with the title and salary of every White House office employee. The list shows the president's top advisors including –Valerie Jarrett, Jack Lew, David Plouffe, Tom Donilon, John Brennan, Jay Carney, Nancy-Ann DeParle, Denis McDonough and Kathryn Ruemmler among others– all top out at $172,200. (here's the complete list)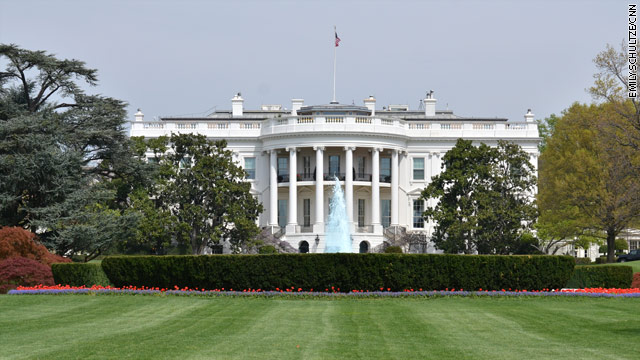 June 29th, 2012
08:04 AM ET
After a landmark day for President Obama with the Supreme Court upholding the healthcare law, today he heads to Colorado Springs to survey the damage from the wildfires there. The Waldo Canyon fire was only 15% contained as of Thursday so we'll see if they gain any ground on the fire today. President Obama will meet with fire officials and local government officials and take a tour of the damage. He's also expected to make a statement to the press at some point this afternoon. He's on the ground for about three hours this afternoon before returning home this evening.
For the full schedule, released by the White House, click below. FULL POST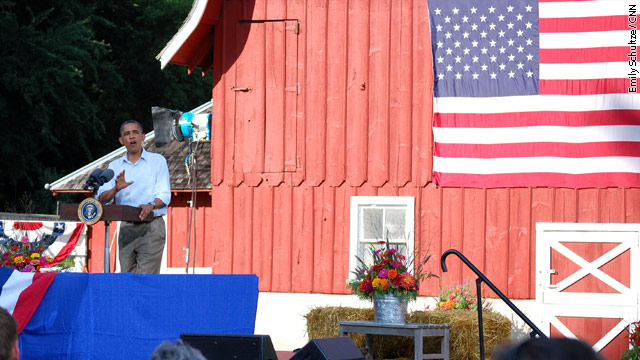 June 27th, 2012
09:16 AM ET
A campaign official confirms the President will be doing a 2 day bus trip next week in Pennsylvania and Ohio. The trip will begin on Thursday July 5 and is expected to hit northern Ohio and western Pennsylvania.
The campaign will start to include a wider variety of public events which will give the president more expsoure to voters but fundraisers will still be a key part of the schedule as Team Obama has to fight to stay even financially with the Republicans.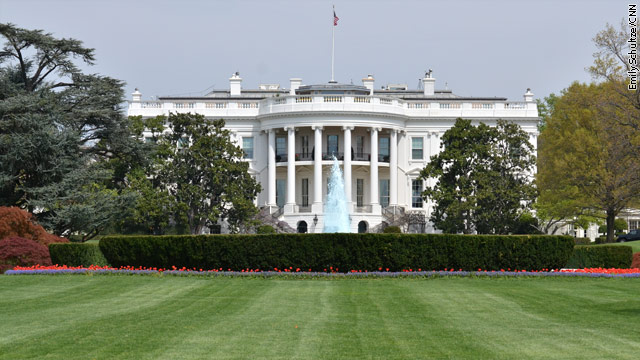 June 27th, 2012
08:23 AM ET
The president is back in town today. His public schedule is light but it does include remarks later this evening to the members of congress invited to the South Lawn for a picnic. Always interesting to see who shows up and who doesn't.
Full schedule after the jump
FULL POST
June 26th, 2012
02:15 PM ET
They say when the cat's away the mice will play… which seems to be the case whenever First Lady Michelle Obama isn't around to watch over her husband's daily dose of healthy foods.
Tuesday afternoon, President Obama sneaked in another fast-food pit stop at The Varsity, an Atlanta-based eatery renowned for its chili dogs and its famous 84-year-old slogan, "What'll ya have?" Touting itself as the largest drive-in restaurant in America, The Varsity can accommodate 600 cars and more than 800 people inside its famous walls, according to its website.
Visiting this mouth-watering establishment has been a rite of passage for other U.S. presidents as well – Jimmy Carter, George H. W. Bush and Bill Clinton all had a taste for The Varsity's renowned food during their respective terms in office.  (CNN's Eatocracy blog lists some other must-stops for campaigners)
But with a wife known for championing healthy choices, it's no surprise that President Obama has tried finding refuge from dishes that include White House-grown "Barackoli." Last week, Obama satisfied his sweet tooth on a campaign trip up north, swinging by the University of New Hampshire's Dairy Bar, where he joked with onlookers that under other circumstances – namely, outside polling places – he would not be able to buy them ice cream. And in June, Obama celebrated Father's Day by breaking bread with some local dads at Kenny's BBQ place in Washington D.C, where he accidentally walked out on his bill.
With the election season heating up, the president will be hitting the road more than ever, where snack stops will most likely be a regular occurrence. Hopefully, though, the first lady won't be too angry with her husband and his less-than-healthy choices.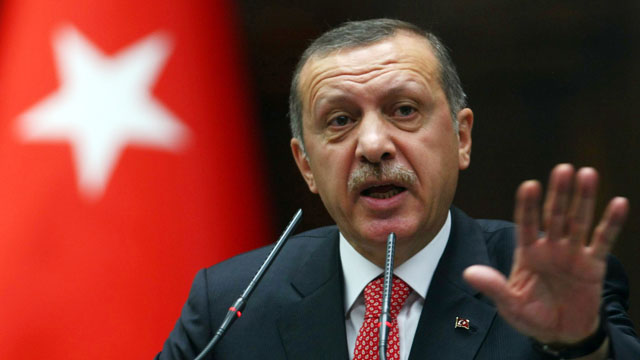 June 26th, 2012
01:00 PM ET
(CNN)–White House spokesman Jay Carney Tuesday condemned Syria's shoot down of a Turkish military plane last week calling the action "unacceptable". Speaking with reporters aboard Air Force One as the president traveled to campaign events in Georgia and Florida, Carney commended Turkey for what he called its "measured" response.
Carney said the United States stands by Turkey and its allies and will work with Turkey to hold Syria's Bashar al-Assad regime accountable. The incident, which occurred last Friday when the Turkish Phantom F-4 was shot down as it flew over Syrian waters, raised even more tension between Turkey and Syria, two heavily armed regional powers.
Carney said Syrians have, in his words, paid for Assad's "hubris and lies" and the spokesman again called for the international community to come together to remove the dictator.
But asked about Syria's regional ally Russia which has been resistant to backing Assad's removal, Carney would only say the United States has had "productive" conversations with Russia and admitted the two countries have "differed" on how to handle the growing violence in Syria
June 26th, 2012
08:05 AM ET
As the presidential election heats up Americans still see the economy as the number one issue. But try to imagine a town with just 1 percent unemployment where they can't build houses fast enough for a surging population, and schools are struggling to hire dozens of new teachers. While much of the U.S. is struggling, Williston, North Dakota, is enjoying a boom most cities can only dream of. It's all thanks to one thing: oil. CNN White House correspondent Dan Lothian reports.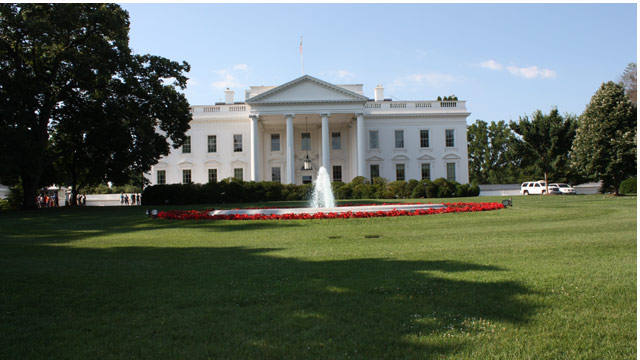 PRESIDENT OBAMA'S SCHEDULE:
9:05AM THE PRESIDENT departs Boston, Massachusetts en route Atlanta, Georgia/ Boston Logan International Airport/ Open Press
11:15AM THE PRESIDENT arrives Atlanta, Georgia/ Hartsfield-Jackson Atlanta International Airport/ Open Press
1:25PM THE PRESIDENT delivers remarks at a campaign event/ Westin Peachtree Plaza Hotel/ Pooled for TV, Open to Stills and Correspondents
2:10PM THE PRESIDENT attends a campaign event/ Westin Peachtree Plaza Hotel/ Closed Press FULL POST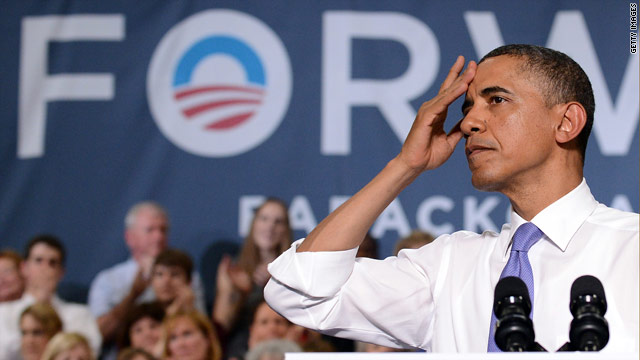 June 25th, 2012
05:38 PM ET
Durham, NH – President Barack Obama confronted his critics head-on during an address at Oyster River High School here on Monday, redirecting attack lines most often aimed at him and turning them against his opponents instead.
"This is going to be a close election, and from now until November the other side will spend more money then at any time in American history," Obama said. "And almost all of it will be on ads that tell you the economy's bad. It's all Obama's fault. He can't fix it because he thinks government's always the answer, because he doesn't have the experience of making a lot of money in the private sector, and because he's in over his head."
Pointing specifically to presumptive Republican presidential nominee Mitt Romney as one likely source of these kinds of attacks, Obama commended his opponents for their message discipline but derided them for their objectives.
FULL POST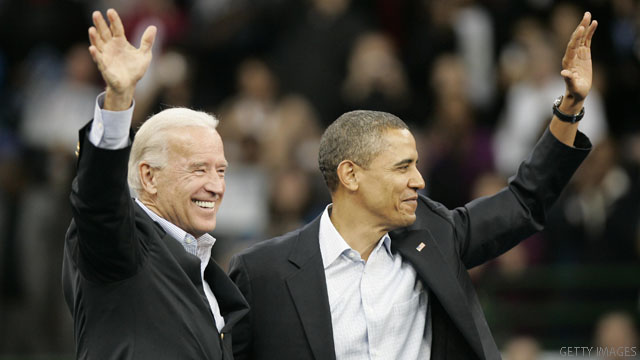 June 25th, 2012
02:09 PM ET
Durham, New Hampshire (CNN) – While political observers focused on the Supreme Court Monday in anticipation of news on the future of President Obama's health care reform legislation, both the president and Vice President Joe Biden prepared to hit the road to drum up some campaign cash.
The president embarks on a two-day trip where he's expected to raise more than $5 million for his reelection efforts, according to a campaign official. The trip starts with a rally at a high school in Durham, New Hampshire before taking the president to Boston in the evening for three fundraisers worth a total of more than $3 million.
The first fundraiser will be at Hamersley's Bistro where 25 people will each pay $40,000 to attend a roundtable with the president. This event will be closed to the media. Then Obama will head to Boston's Symphony Hall where 1,800 people will pay between $144 and $250 to hear the president deliver an on-camera campaign speech.
Finally, Obama heads to a private residence in Weston, Massachusetts where 100 people will pay $17,900 each for the chance to eat dinner with the president.