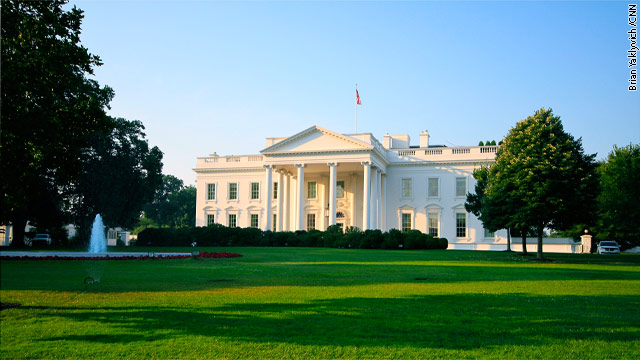 June 25th, 2012
06:54 AM ET
On Sunday President Obama called Egyptian president-elect Morsi to congratulate him on his election. The WH says President Obama also called the losing candidate, Ahmed Shafiq encouraging him to "continue to play a role in Egyptian politics by supporting the democratic process and working to unify the Egyptian people."
Worth noting: Vice President Biden's campaign event in Ohio scheduled for Monday, June 25 has been postponed. No new date is set at this time. Additional details about future events will be announced when they become available.
In the morning, the President and the Vice President will receive the Presidential Daily Briefing and meet with Secretary of State Clinton in the Oval Office.
The President will then travel to Portsmouth, New Hampshire. In the afternoon, the President will deliver remarks at a campaign event. Later in the afternoon, the President will depart Portsmouth, New Hampshire en route Boston, Massachusetts. In the evening, the President will attend a campaign event at Hamersley's Bistro. The President will then deliver remarks at a campaign event at Symphony Hall. Later in the evening, the President will deliver remarks at a campaign event at a private residence. The President will remain overnight in Boston, Massachusetts.
Full Schedule after the jump
FULL POST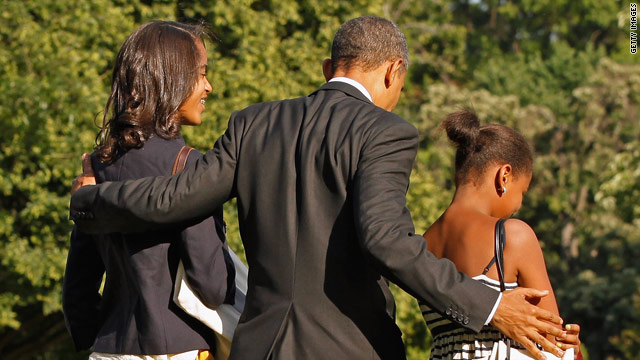 June 23rd, 2012
01:59 PM ET
President Barack Obama used his daughter Sasha as an example of the success of Title IX, a law that prohibits discrimination of women in sports and education, in a Newsweek op-ed that honors its 40th anniversary.
Obama, who helps coach his daughter's basketball team, wrote that while there are "few things more fulfilling than watching your child discover a passion for something," prior to Title IX, "something like pursuing varsity sports was an unlikely dream for young women in America."
"Today, thanks in no small part to the confidence and determination they developed through competitive sports and the work ethic they learned with their teammates, girls who play sports are more likely to excel in school," wrote Obama. "In fact, more women as a whole now graduate from college than men. This is a great accomplishment — not just for one sport or one college or even just for women but for America. And this is what Title IX is all about."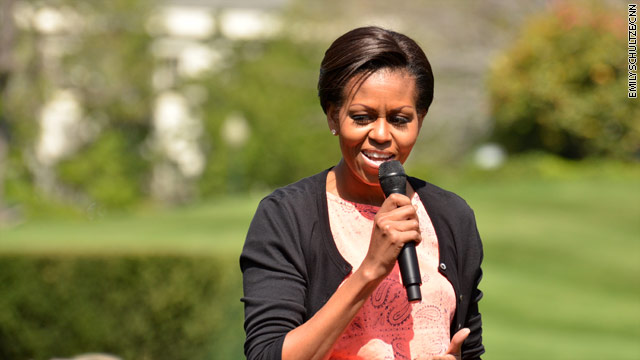 June 22nd, 2012
02:11 PM ET
It's official, First Lady Michelle Obama will lead the Presidential delegation to the Olympic games this summer in London. The delegation was announced today and Mrs Obama will attend the opening ceremony which is scheduled for July 27 with five former medal winners including soccer player Brandi Chastain, NBA basketball star Grant Hill.
"This summer I'll be cheering on Team U.S.A. at the Olympic Games in London with this distinguished group of champions who truly represent the best of our country," said First Lady Michelle Obama in a written statement. "Olympians and Paralympians are true American heroes and role models for all of us, especially our young people. And I know that this delegation will help inspire a generation of young people to get into the Olympic spirit by getting active and healthy so they can reach their fullest potential and reach their dreams."
The complete delegation list and the Olympic medals they have won are listed after the jump:
FULL POST
June 22nd, 2012
12:13 PM ET
What is your favorite moment from NBC's "The West Wing?"
In an interview with PBS, Aaron Sorkin, the creator of the show, once said that his goal was purely to "captivate you for however long we've asked for your attention." But in the lead up to "The Newsroom," Sorkin's newest show that is set to debut Sunday on HBO, some CNNers began to realize they were still captivated by the fictional portrayal of the building many of us cover on a daily basis, even though "The West Wing" went off the air six years ago.
Do you have a favorite episode, character or moment from "The West Wing?" If so, please share it with us in the comment section below or submit an iReport video including the tag "west_wing."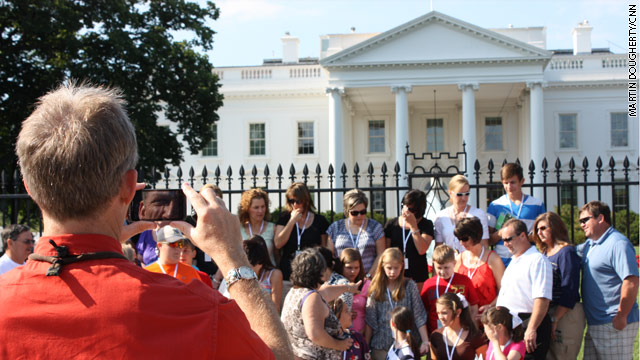 June 22nd, 2012
08:00 AM ET
President Obama heads south for a day trip to Florida today. He'll be speaking at the National Association of Latino Elected and Appointed Officials (NALEO) at Disney World in Orlando which is where Mitt Romney spoke yesterday to the same conference where he had a mixed reaction from the audience. Obama's remarks today come a week after announcing the changes in immigration policy for young immigrants. He also won 67% of the Hispanic vote in 2008 so he's likely to get a better review from the conference attendees. After his remarks in Orlando, he heads to Tampa, where he'll have a campaign event at the Hillsborough Community College- this time likely targeting younger voters. He returns to DC late this evening.
For the full schedule, click below. FULL POST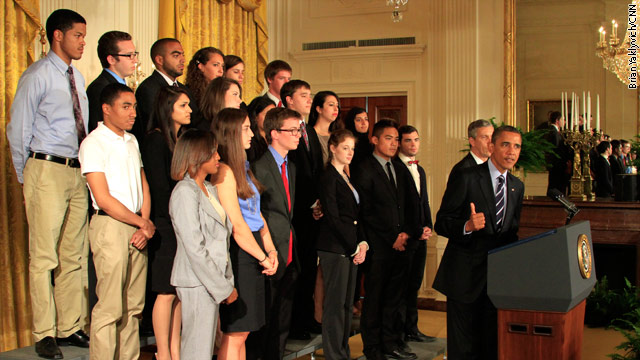 June 21st, 2012
04:46 PM ET
WASHINGTON (CNN) - With time running out for Congress to prevent a doubling of interest rates on federal student loans, the White House and Republican leaders exchanged accusations Thursday on who was to blame for the lack of an agreement.
President Barack Obama chided Republicans for holding up a deal with unreasonable demands, and he urged college students to continue raising their voices on the issue.
However, spokesmen for Republican leaders in the House and Senate denied an assertion by press secretary Jay Carney that the White House has been working with them to try to reach a deal.
Asked about GOP complaints that the White House has not reached out to Republicans on the issue in recent days, Carney said that "we are actively working with members of Congress to get this done," adding, "in both parties."
Spokesmen for House Speaker John Boehner, R-Ohio, and Senate Minority Leader Mitch McConnell, R-Kentucky, disputed Carney's account.
On the Senate floor, McConnell accused Obama and Democrats of playing political games on the issue.
"It is the Democrat-led Senate that has failed to act and the president who has failed to contribute to a solution, and the reason is obvious," McConnell said. "It was reported yesterday that the Democratic Congressional Campaign Committee is launching a website with a student loan countdown clock aimed at raising money off this issue. The implication is that Republicans are the ones dragging their feet. "
June 21st, 2012
02:14 PM ET
WASHINGTON (CNN) - A possible U.S. House vote next week on citing Attorney General Eric Holder for contempt of Congress in connection with the botched Fast and Furious gun-running sting evoked bitter political sniping Thursday between Republicans and Democrats.
Despite statements by all parties favoring a deal to avoid what would be an unprecedented contempt citation against a sitting attorney general, the heated rhetoric indicated congressional leaders and Holder remained committed to deeply rooted stances on the politically charged issue.
House Speaker John Boehner, R-Ohio, defended the House Oversight Committee vote Wednesday to refer the contempt citation to the full House, saying the goal was to uncover the truth about Fast and Furious, including what he called certain White House involvement.
"The House will vote next week on a contempt measure unless these documents are released," Boehner said.
At the White House, spokesman Jay Carney called the Republican investigation a "politically motivated, taxpayer funded, election year fishing expedition."
"It is this approach that explains at least in part why this Congress has the lowest approval ratings of any in recent memory," Carney said.
Holder, meanwhile, said his offer still stands to turn over some of the documents sought by House Republicans.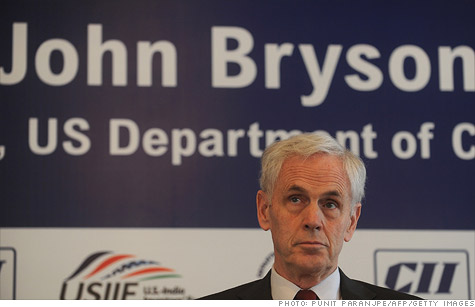 June 21st, 2012
02:05 PM ET
NEW YORK (CNNMoney) - John Bryson resigned his post as Commerce Secretary on Thursday, less than two weeks after an episode involving a seizure and a series of traffic accidents.
Bryson, a former energy industry CEO, had served in the position since October, and his departure leaves the Obama administration with one fewer private-sector luminary.
Bryson brought significant business experience to the Commerce Department, having served as CEO and chairman of the parent company of Southern California Edison for almost 20 years.
Bryson retired from Edison in 2008, and was working as a senior adviser at private equity firm Kohlberg Kravis Roberts & Co at the time of his nomination.
Bryson's selection was widely viewed as an example of the Obama administration's efforts to improve its occasionally rocky relationship with the business community.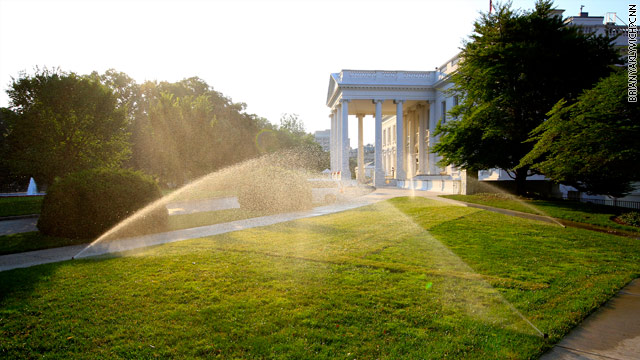 June 21st, 2012
08:37 AM ET
It's going to be a scorcher in D.C. today and the White House grounds staff started watering the lawn early this morning. Today, President Obama and his administration (mainly Press Secretary Jay Carney) are surely to be grilled on yesterday's claiming of executive privilege and the vote on the Hill to hold Attorney General Eric Holder in contempt. But the president will be focusing on student loans and trying to prevent interest rates from doubling at the end of the month if Congress doesn't act. He was in Las Vegas earlier this month, touting his plan to students at UNLV where he argued that it will cost students up to $1000 extra if Congress doesn't pass legislation to prevent the doubling. "I just said to Congress, get this done. Get it done. Get it done. This is not complicated. Last month, Democrats in the Senate put forward a plan that would have kept these low rates in place, wouldn't have added a dime to the deficit. The Senate Republicans got together, they blocked it. They said, no. House Republicans voted to keep your rates down only if we agreed to cut things like preventive health care for women. So that's not a smart thing to do," Mr. Obama said two weeks ago. So we expect him to say more of the same thing today when he holds an event in the East Room to continue to put the pressure on Congress.
For the President's full schedule, click below. FULL POST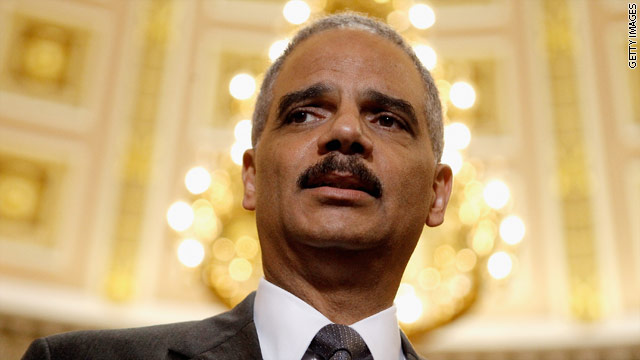 June 20th, 2012
11:52 AM ET
Washington (CNN) - An extraordinary House committee hearing began considering a contempt measure against Attorney General Eric Holder on Wednesday even though President Barack Obama asserted executive privilege over documents sought by the panel investigating the botched Fast and Furious gun-running sting.
Committee chairman Rep. Darrell Issa, R-California, said the White House assertion of executive privilege "falls short" of any reason to delay the hearing.
However, the committee's top Democrat, Rep. Elijah Cummings of Maryland, accused Issa of setting an "impossible standard" for Holder by demanding documents the attorney general was legally prohibited from providing.
Issa has "no interest in resolving" the dispute with Holder, Cummings said.
Wednesday's development further heightened the drama of a high-profile showdown between Issa and Holder over the committee's demand for the Department of Justice to turn over more documents about the Fast and Furious program.
The White House move means the Department of Justice can withhold the documents from the House Oversight Committee, which was scheduled to consider a contempt measure Wednesday against Holder.
For the full story, click here.