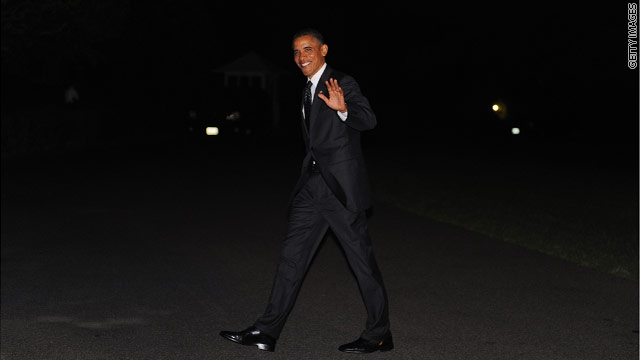 June 20th, 2012
08:11 AM ET
President Obama returned home from his trip to Mexico overnight on Tuesday. It was an uneventful flight home with the exception that he did make an appearance in the press cabin on Air Force One to wish a reporter a Happy Birthday. Marine One landed on the South Lawn last night at 1:20a. So Obama is taking it easy today. His administration says he'll have meetings at the White House today but we won't know when or with whom because there are no public events listed on his schedule. Not even a briefing. But we'll keep you updated on any changes that happen throughout the day!
June 19th, 2012
06:58 PM ET
Los Cabos, Mexico (CNN) - European leaders at the G-20 Summit discussed their desire for a "fiscal union" that will support their banks, U.S. Treasury Secretary Timothy Geithner said Tuesday.
Geithner said European leaders, meeting again late next week, want to design a long-term framework for stability and take immediate steps to back financial systems.
"What this means is a framework of reforms so they can stand behind their banks, provide capital to the banks that need it, make sure they're protecting the safety of their depositors," Geithner said.
Read the entire story here.
June 19th, 2012
06:48 PM ET
CNN's Dan Lothian reports from Mexico on the G-20 summit and President Obama's meeting with President Putin about Syria.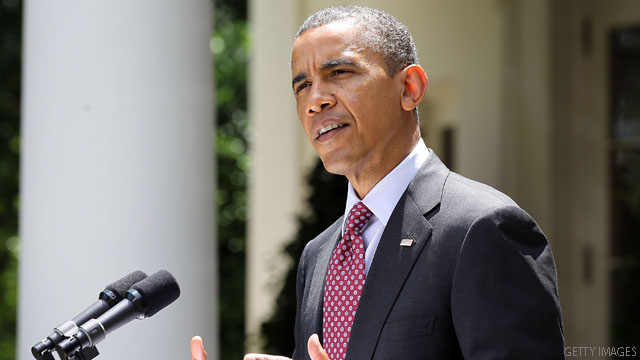 June 19th, 2012
10:10 AM ET
(CNN) – A majority of voters agreed with the immigration policy unveiled by President Barack Obama last week, according to a new poll.
The Bloomberg Poll released Tuesday showed 64% of likely voters backed the shift, which would allow the children of illegal immigrants who meet certain requirements to stave off deportation for two years. Although 30% of those surveyed disagreed with the president, coveted independent voters agreed with the decision by better than a two-to-one margin.
However, support was divided along party lines. Fifty-six percent of likely Republican voters opposed the decision while 86% of Democrats issued praise. Sixty-six percent of independents backed the policy change, while 26% disagreed.
Obama announced the shift on Friday, saying it will make U.S. immigration policy "more fair, more efficient and more just."
The changes would allow people not over the age of 30 who came to the United States before the age of 16, pose no criminal or security threat and were successful students or served in the military to receive a two-year deferral from deportation.
June 18th, 2012
08:38 PM ET
LOS CABOS, MEXICO – Call it a case of appearances over substance. During brief remarks after President Obama's bilateral meeting with Russian President Vladimir Putin on Monday morning, the two leaders' body language seemed to indicate the meeting had not gone well. They rarely looked at each other, never smiled and ended their meeting with a perfunctory handshake.
Reporters pounced on such a dramatic visual representation of what has recently been a somewhat troubled relationship. Russia has refused to go along with the United States and other nations in calling for Syrian President Bashar al-Assad to step aside, and has blocked two U.N. Security Council Resolutions sanctioning the Syrian government.
At a briefing after the morning meeting, top White House aides warned reporters against reading into what one called the leaders' "businesslike" meeting.
"Go back and look at the tape when he met with Obama the last time," U.S. Ambassador to Russia Michael McFaul told reporters. "You'll see exactly the same body language. I have. That's just his style and I really would encourage you not to over-read how somebody is sitting as an indication of where the relationship is."
FULL POST
June 18th, 2012
03:51 PM ET
Los Cabos, Mexico (CNN) - U.S. President Barack Obama on Monday welcomed the results of the Greek election as he prepared to join other world leaders at a summit aimed at boosting a sluggish global economic recovery.
Officially, the G-20 Summit in Los Cabos, Mexico, will largely focus on one of the primary causes of the recovery's lethargy - the threat of a European currency collapse that would roil the already fragile economies of most of the 17 countries that use the euro.
"The world is concerned about the slowing of growth that has taken place," Obama said Monday before the start of the summit, following one-on-one-talks with host President Felipe Calderon of Mexico. " A lot of attention has been centered on Europe. Now is the time, as we've discussed, to make sure that all of us join to do what's necessary to stabilize the world financial system, to avoid protectionism, to ensure that we are working hand-in-hand to both grow the economy and create jobs while taking a responsible approach long term and medium term towards our fiscal structures."
However, the summit was not expected to produce concrete commitments, and European Union President Jose Manuel Barroso made clear Monday that European nations were not there to be lectured on how to proceed.
"This crisis was not originated in Europe. .... This crisis was originated in North America," Barroso said. "And many of our financial sector were contaminated by - how can I put it - unorthodox practice from some sectors of the financial market. But we are not putting the blame on our partners. What we are saying is let's work together when we have a global problem like the one we have today. "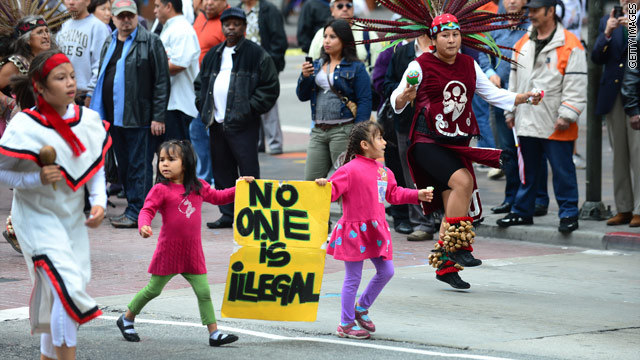 June 15th, 2012
12:11 PM ET
UPDATE TO PRESIDENT OBAMA'S SCHEDULE: President Obama will make remarks in the Rose Garden about the immigration announcement at 1:15p.
Washington (CNN) - In an election-year policy change, the Obama administration said Friday it will stop deporting young illegal immigrants who were brought to the United States as children if they meet certain requirements.
The new policy will cover people younger than 30 who came to the United States before the age of 16, pose no criminal or security threat, and were successful students or served in the military, the Department of Homeland Security announced.
It also will allow those meeting the requirements to apply for work permits, the statement said. The initial deferral of deportation will be for two years, and participants must be in the United States now and be able to prove they have been living in the country continuously for at least five years.
President Barack Obama will make a White House statement about the policy change Friday afternoon.
Click here for the entire story.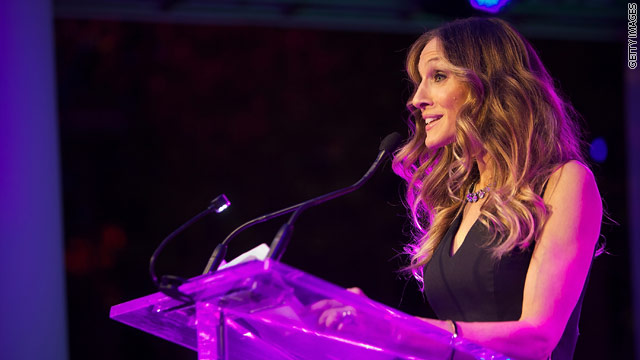 June 15th, 2012
09:05 AM ET
(CNN) – President Barack Obama used a pair of fund-raisers in New York Thursday to further the message he laid out in a speech earlier in the day in Ohio, painting the November election as a choice between two starkly different visions for the United States.
"What we're going to have to do is present the choice," Obama told a group of supporters at the home of actress Sarah Jessica Parker, according to a pool report. "You're the tie-breaker, you're the ultimate arbiter."
Obama warned, as he did in Ohio, that Mitt Romney and Republicans will largely blame him for the current economy and say it's "the other guy's fault."
"It's an elegant message. It happens to be wrong, but it's crisp. You can fit it on a bumper sticker," Obama said, noting the GOP will spend "$500 million" on ads.
The president delivered a similar message of caution during the speech in Ohio, the battleground state he and Romney visited on the same day.
For the full story, click here.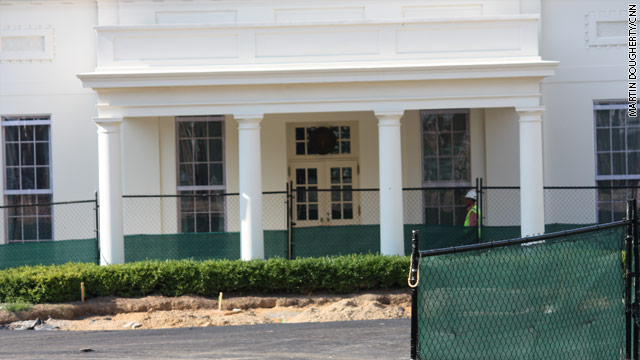 June 15th, 2012
08:00 AM ET
President Obama wraps up his week with a relatively light schedule on tap. He'll have lunch off-campus somewhere with winners of a campaign contest. (It will be his second off-campus lunch this week!) Then the main event for Friday is a late-afternoon reception in the East Room for LGBT Pride Month. He gave a campaign speech last Wednesday in Los Angeles at a LGBT fundraiser. "I could not be prouder of the work that we've done on behalf of the LGBT community," Obama said last week. "The fight for equality and justice on behalf of the LGBT community is just part of a broader fight on behalf of all Americans. It's part of our history of trying to make this Union a little bit more perfect." We should expect similar language as he makes remarks at 5:10p.
Beyond that, he'll leave this evening for a weekend in Chicago (his third trip there in the last month.) The whole family is going with him this time where they will spend the weekend at their house. He'll have no public events on his schedule for the weekend but Valerie Jarrett's daughter is getting married on Saturday a few blocks from his house.
For the full schedule, click below. FULL POST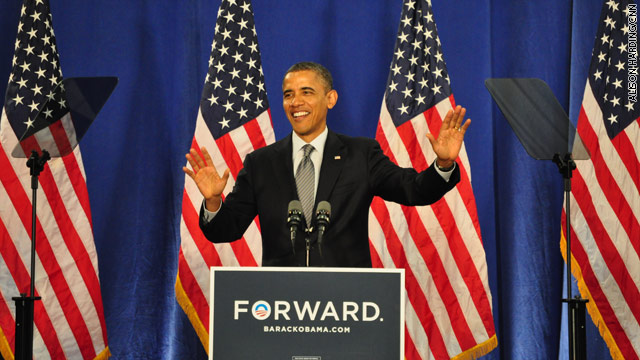 June 14th, 2012
05:04 PM ET
Cleveland, Ohio (CNN) – As President Barack Obama found himself literally on opposite sides of Mitt Romney Thursday – the rivals were campaigning on either ends of battleground Ohio – he sought to frame the election as a choice between two dramatically disparate views on how to fix the economy.
"What's holding us back is a stalemate in Washington of two fundamentally different views of which direction America should take. This election is your chance to break that stalemate," Obama said.
At only his second official campaign event this cycle, Obama told a vocal crowd gathered at Cuyahoga Community College that November "is not simply a choice between two candidates or two political parties, but between two paths for our country."
For the full story, click here.