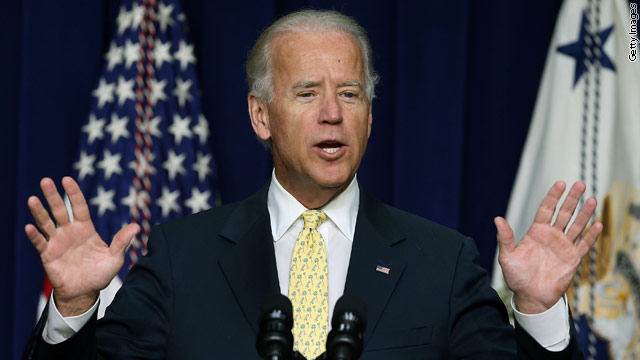 July 24th, 2012
05:49 PM ET
(CNN) – The White House and Congressional Democrats are using a Senate vote on Wednesday to try and force Congressional action on a tax cut compromise. At issue is President Obama's proposal to extend only Bush-era tax cuts on income below $250,000 a year, while allowing cuts for everything over that threshold to expire at the end of the year.
In anticipation of the vote, the National Economic Council released a study on Tuesday surveying the economic effects of the president's plan, and Vice President Joe Biden held a rare conference call with reporters to hammer home the significance of finding a compromise.
"If Congress doesn't get this done, there are going to be 114 million people – middle class families – see their taxes go up and in effect a cut in their wages," Biden said. "A typical middle class family, making fifty grand, a family of four, is going to pay $2,200 extra." FULL POST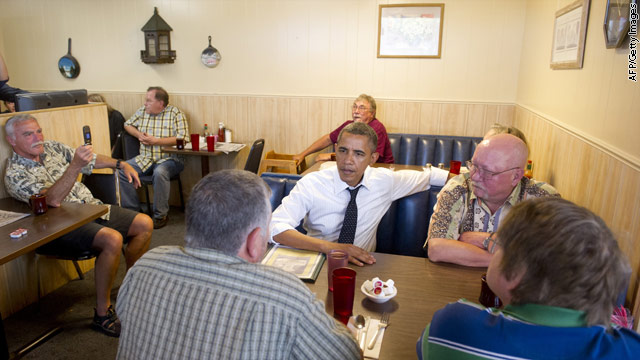 July 24th, 2012
04:08 PM ET
PORTLAND, Oregon (CNN) - One day after delivering remarks to thousands of veterans at the VFW convention in Reno, Nevada, President Obama sat down with a smaller group of veterans for breakfast.
Three veterans from the Portland area sat down at the Gateway Breakfast House to discuss issues such as care for disabled veterans, services in rural areas, and PTSD.
Most of the meeting was out of the view of cameras but pool reporters heard several references to his remarks yesterday in Reno. FULL POST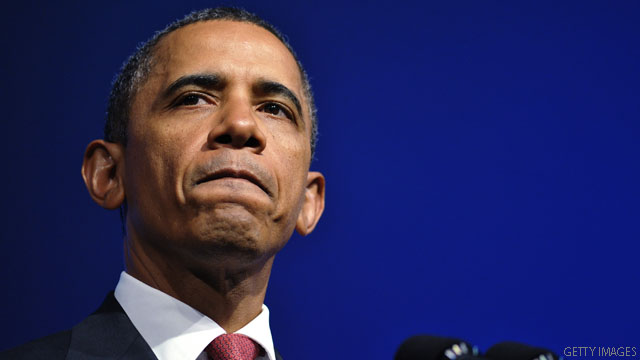 July 24th, 2012
11:48 AM ET
OAKLAND, California (CNN) – After taking a break from his re-election bid after last week's Colorado movie theater shooting, President Barack Obama eased back to the campaign trail Monday by holding several fundraisers in California.
He began his first fundraising remarks by mentioning his trip to Aurora, Colorado, on Sunday to comfort the victims' families.
"I spent time with the families, and the medical staff, the first responders. And sometimes when bad things happen, horrible things happen, I think it's easy for us to slip into despair. And yet if you had spent some time, like I did, with those people, who had faced down just unimaginable pain with strength and grace, it would make you extraordinarily optimistic about America," the president told a fundraiser in Piedmont.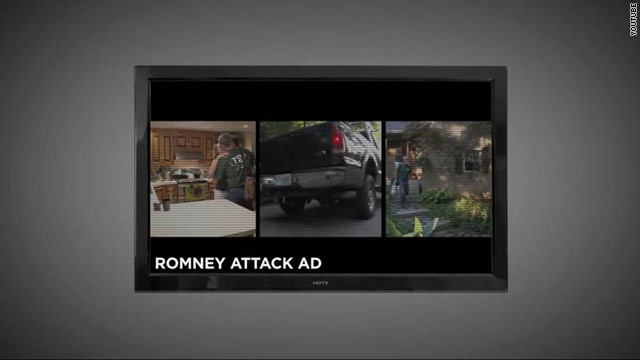 July 24th, 2012
11:43 AM ET
(CNN) – As Mitt Romney and fellow Republicans ramp up their attacks on President Barack Obama for his remarks on small business, the president's operation is pushing back with a duo of web videos arguing the comments are out on context.
The battle stems back two weeks, when Obama told a crowd in Roanoke, Virginia, that successful small businesses got that way with the help of governmental support like roads and educators.
"If you are successful, somebody along the line gave you some help," Obama said. "There was a great teacher somewhere in your life. Somebody helped to create this unbelievable American system that we have that allowed you to thrive. Somebody invested in roads and bridges. If you've got a business, you didn't build that. Somebody else made that happen. The Internet didn't get invented on its own. Government research created the Internet so that all the companies could make money off the Internet."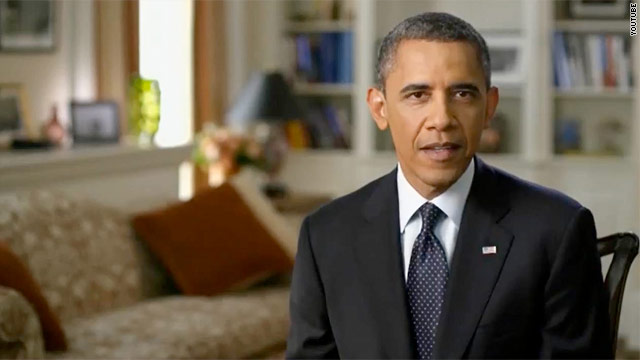 July 24th, 2012
11:34 AM ET
(CNN) – President Barack Obama says in a new television spot that the economic plan favored by his rival Mitt Romney is a tired approach that would only favor the wealthy.
The Obama campaign says the minute-long ad, called "The Choice," will air in nine battleground states: Colorado, Florida, Iowa, North Carolina, New Hampshire, Nevada, Ohio, Pennsylvania, and Virginia. Obama's campaign said on Sunday they would not air any ads in Colorado through Friday in light of the shooting there last week. "The Choice" will begin airing in the state on Saturday, the Obama campaign tells CNN.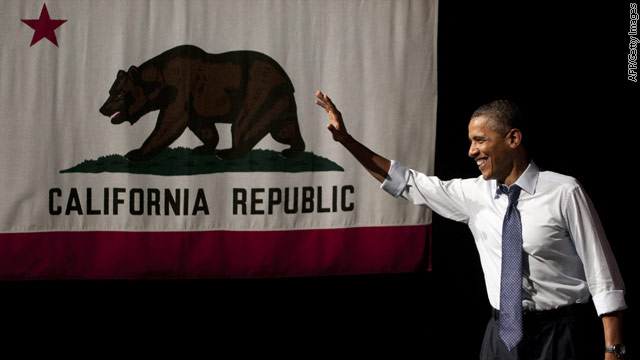 July 24th, 2012
09:02 AM ET
President Obama's re-election campaign schedule is back on track Tuesday as he holds four campaign events in the Pacific Northwest. The president wakes up on the second day of his trip and heads directly to Portland, OR for two fundraising stop at the Oregon Convention Center.
According to the campaign, he will hold a fundraising roundtable in Portland at the Oregon Convention Center with roughly 25 people paying $30,000 per person. The President will then deliver remarks before roughly 1,000 people at a second fundraising reception at the same location where tickets start at $500 per person.
Once this fundraiser wraps up, Obama will head to Seattle, Washington for more fundraising. He'll attend two fundraisers at private residences in Hunts Point, Washington.
Here's the schedule as released by the White House: FULL POST