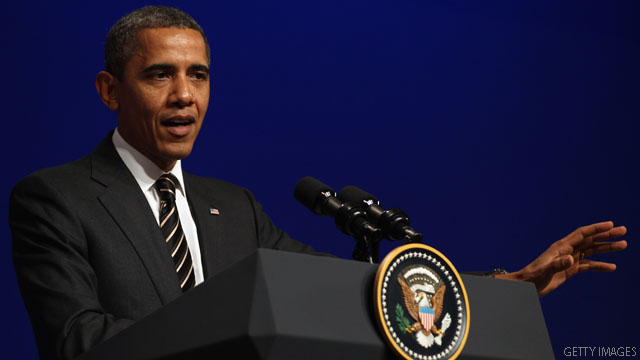 August 31st, 2012
01:58 PM ET
(CNN) – President Barack Obama plans to go to Louisiana on Monday to meet with officials handling the response to Hurricane Isaac, which made landfall this week, the White House said Friday.
According to White House Press Secretary Jay Carney, the president canceled a campaign trip to Cleveland, Ohio in order to make the Gulf Coast visit. He will travel from Toledo, Ohio to Louisiana.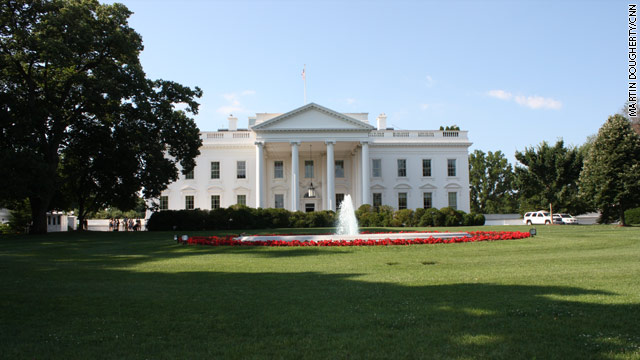 August 31st, 2012
08:15 AM ET
President Obama holds his first official event since July when he spends the day with troops at Fort Bliss, Texas. While there he'll deliver remarks at the First Aviation Support Battalion Hanger on base and will have a round-table discussion with soldiers and their families. This is his second visit to Fort Bliss since he became President. The last time he was there was exactly two years ago when he visited with troops before making the announcement that the combat operation in Iraq would be coming to an end. Later that evening, he made a statement from the Oval Office in primetime back in 2010. The last combat troops left Iraq on December 17, 2011. This, of courses, is one of the accomplishments that President Obama mentions in most campaign speeches of promises he has kept as president. He'll focus on the anniversary of his announcement with remarks "underscoring his commitment as Commander-in-Chief to responsibly ending those wars, while strengthening the health of our force and providing additional support to combat two unseen wounds of these wars – Post-Traumatic Stress Disorder and Traumatic Brain Injuries."
For full guidance from the White House, click below. FULL POST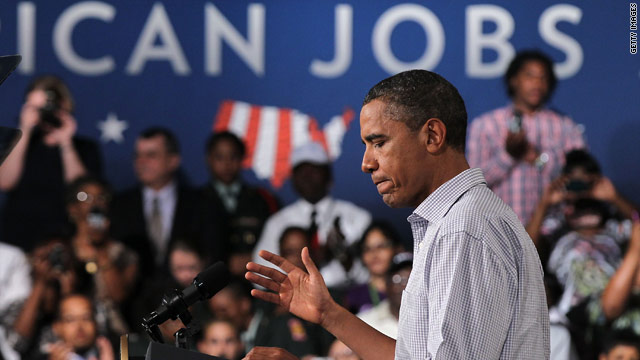 August 30th, 2012
08:40 AM ET
Tampa, Florida (CNN) – Democratic National Convention officials have been anxiously watching the weather for next week when President Obama will deliver his convention speech from an outdoor stadium in Charlotte, North Carolina, a convention official told CNN. Another source said officials have readied a "contingency plan" which would be announced "closer to the convention" should extreme weather strike.
On Tuesday and Wednesday of next week, the DNC will hold events at the indoor Time Warner Cable Arena in Charlotte. On Thursday, President Obama – and Vice President Biden – are slated to deliver acceptance speeches at the outdoor Bank of America Stadium. The stadium seats just over 73,000.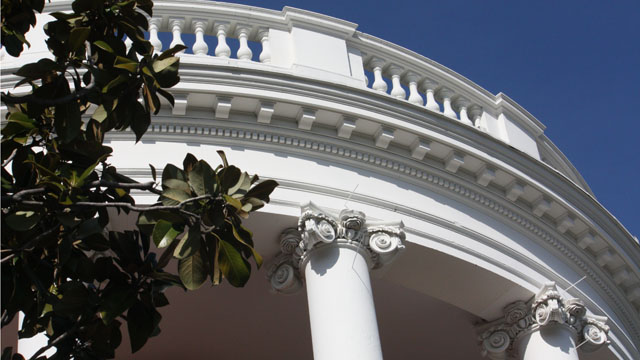 August 30th, 2012
07:51 AM ET
After a two-day trip visiting colleges in Iowa, Colorado and Virginia President Obama will have a quiet day at the White House on Thursday before heading back out on the road Friday.
Here's the schedule as released by the White House:
10:30AM THE PRESIDENT and THE VICE PRESIDENT receive the Presidential Daily Briefing
Oval Office
Closed Press

12:30PM THE PRESIDENT and THE VICE PRESIDENT meet for lunch
Private Dining Room
Closed Press

Briefing Schedule

1:00PM Briefing by Press Secretary Jay Carney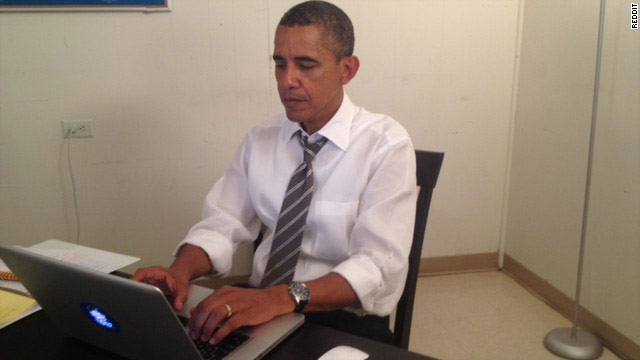 August 29th, 2012
06:50 PM ET
(CNN) - This week, Republicans made a free and open Internet part of their party's 2012 platform.
On Wednesday, during a visit with some of the most ardent open-Web supporters, President Barack Obama said Democrats will do the same.
"Internet freedom is something I know you all care passionately about; I do too," Obama wrote during an AMA ("ask me anything") on social-news site Reddit. "We will fight hard to make sure that the Internet remains the open forum for everybody - from those who are expressing an idea to those to want to start a business."
Obama became the most high-profile person to host one of the site's live chats, during which well-known figures take questions live. The site's two most popular AMA's before Wednesday were astrophysicist Neil deGrasse Tyson and "Jeopardy" champ Ken Jennings.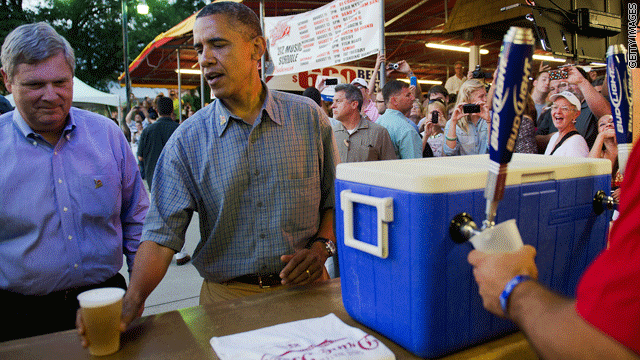 August 29th, 2012
05:25 PM ET
(CNN) – Move over Anheuser Busch, President Obama is releasing his own beer recipe.
The president himself confirmed the news Wednesday during an online chat on the user-generated website Reddit.
"It will be out soon!" Obama wrote. "I can tell you from first hand experience, it is tasty."
Public clamor for the recipe began earlier this month, when the president told a voter in Iowa that his campaign bus was stocked his homemade suds. Previously, Obama officials had been tight-lipped on the subject.
But in a petition on the White House website, individuals identifying themselves as "home brewers across America" called on the Obama administration to fork over details of the secret ingredients, which reportedly include honey from the White House gardens. Separately, a Freedom of Information Act request was filed in an attempt to score the details.
White House chefs reportedly brew three varieties: a porter, a honey ale, and a honey blonde.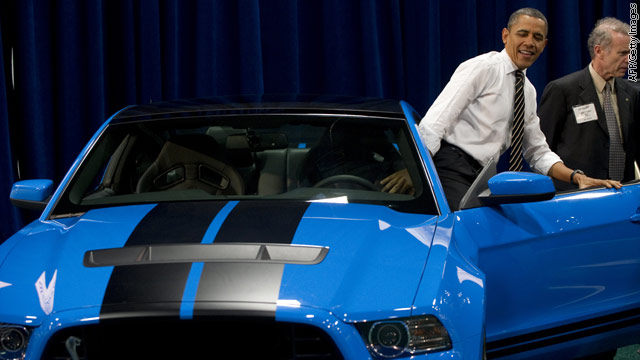 August 29th, 2012
10:41 AM ET
CNN Money has a great write-up of new fuel economy standards announced Tuesday by the Obama administration:
NEW YORK (CNNMoney) - The Obama administration finalized new fuel economy rules Tuesday that within 12 years will almost double today's standard for cars and light trucks to 54.5 miles per gallon.

The rules, which have been in the works for several years, will add thousands of dollars to the cost of new cars. But in the long run, regulators say, drivers will spend less on gas, outweighing the additional cost at the dealership. They say the rules will also help reduce the nation's oil imports from OPEC by about half.

The standard takes effect in 2024 when 2025 model-year cars begin to hit dealer lots.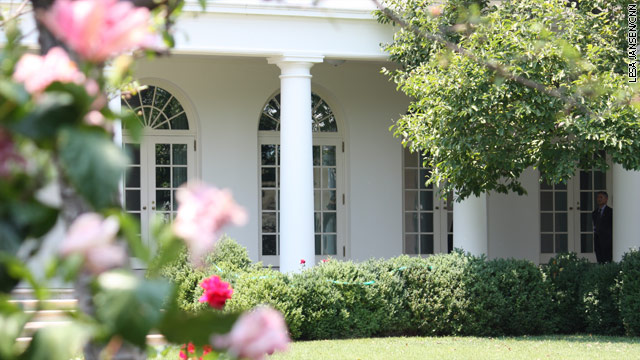 August 29th, 2012
08:10 AM ET
President Obama continues his tour of colleges today with a visit to Charlottesville, VA home to the University of Virginia. The White House emphasizes that Obama is being briefed regularly on the effects of Hurricane Issac, which made land fall on Tuesday night, but he will be sticking to his campaign schedule. The president will return to the White House on Wednesday evening.
Here's the schedule as released by the White House:
MDT

9:40AM THE PRESIDENT departs Fort Collins, Colorado en route Charlottesville, Virginia
Fort Collins-Loveland Municipal Airport
Open Press

EDT

2:40PM THE PRESIDENT arrives Charlottesville, Virginia
Charlottesville-Albemarle Airport
Open Press

3:30PM THE PRESIDENT delivers remarks at a campaign event
nTelos Wireless Pavilion, Charlottesville, Virginia
Open to Pre-Credentialed Media

6:25PM THE PRESIDENT departs Charlottesville, Virginia
Charlottesville-Albemarle Airport
Open Press

7:10PM THE PRESIDENT arrives Joint Base Andrews
Out-of-Town Travel Pool Coverage

7:25PM THE PRESIDENT arrives the White House
South Lawn
Open Press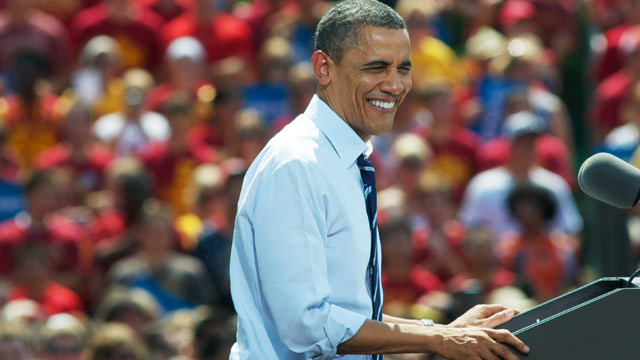 August 28th, 2012
05:25 PM ET
Fort Collins, Colorado (CNN) – Kicking off a three-state tour of college towns on Tuesday, even as Republicans hold their convention, President Obama told students in Iowa that his rivals are actively trying to keep young voters home come Election Day.
"Last week my opponent's campaign went so far as to write you off as a lost generation. That's you, according to them," Obama told a crowd that numbered 6,000 at Iowa State, his first of two stops Tuesday. "What they hope is that by telling you these things you'll get discouraged and you'll just stay home this time. But you can't - you can't believe it"
The push for younger voters has become a key strategy of the Obama campaign, which overwhelmingly won those under the age of 30 in 2008 by a margin of 66-32 percent, according to exit polling.
FULL POST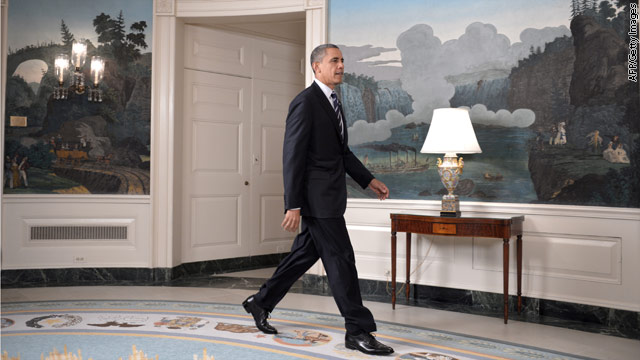 August 28th, 2012
11:12 AM ET
President Obama delivered a statement from the Diplomatic Room of the White House Tuesday morning, warning residents of the Gulf Coast to "listen to your local officials and follow their directions" in preparation for Tropical Storm Isaac to make landfall Tuesday evening. On Monday, the president signed a disaster declaration for the state of Louisiana, ensuring that avenues of federal funding and support from the Federal Emergency Management Agency were open.
"We're dealing with a big storm and there could be significant flooding and other damage across a large area," the president said. "Now is not the time to tempt fate. Now is not the time to dismiss official warnings. You need to take this seriously."
Here are the president's full remarks: FULL POST