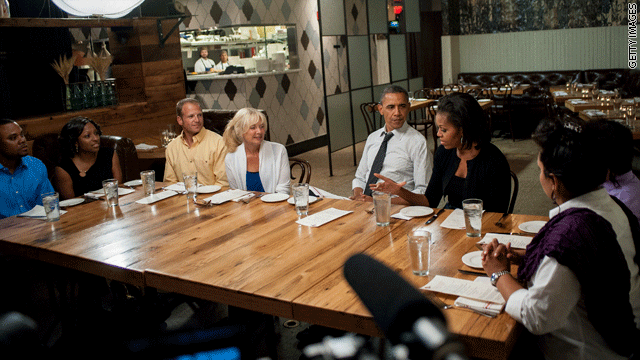 August 20th, 2012
08:29 PM ET
(CNN) – President Obama and first lady Michelle Obama played host to three campaign contest winners at a Washington, DC restaurant Monday night.
The three winners – identified by the campaign as David Garcia, Ben Oakleaf and Latasha Scurry - had each donated to the president's reelection effort in recent weeks. The event was held at Mintwood Place, located in the Adams Morgan neighborhood of Washington. The small restaurant was entirely closed to the public for the event and the Obama campaign had set up several cameras of its own to record the dinner.
Press cameras were only allowed into the event for about 30 seconds, during which the president was seen asking the participants about their backgrounds.
A campaign official also released a statement about the participants:
David Garcia is an associate music professor at the University of North Carolina-Chapel Hill. As the son of immigrants, an educator and father of two young children, David supports the President's recent Executive Order enacting part of the DREAM Act because he believes all children have the right to a good education. David will bring his wife, Rose, a pre-school teacher.

Ben Oakleaf is a highly-trained wildfire smokejumper from Idaho. As an avid sportsman and a proud conservationist, Ben is proud to have a President who supports the environment and stands up for the middle class. Ben will bring his mother Judy, a retired high school English teacher.

Latasha Scurry is an assistant high school principal in Florida, and mother of two daughters. Thanks to President Obama's Affordable Care Act, Latasha, a breast cancer survivor, no longer has to worry about being denied health care coverage because of her pre-existing condition. She is a supporter of the First Lady's Let's Move initiative, which promotes healthy lifestyles at schools across the country. Latasha will bring her husband, Henry, a ninth grade math teacher and football coach.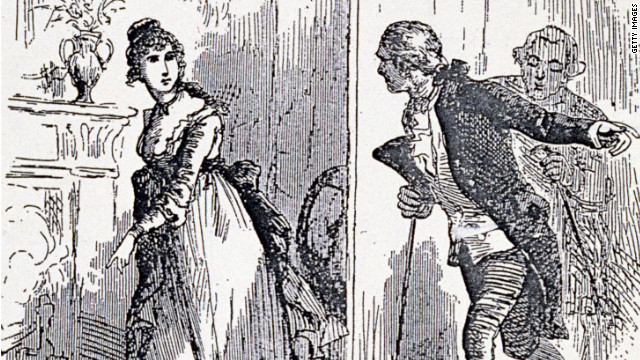 August 20th, 2012
06:02 PM ET
"If These Walls Could Talk" is a weekly look back at the storied history of the White House – from Washington to Obama, from the absurd to the historic.
Washington (CNN) – When Dolley Madison was fleeing the White House with George Washington's portrait among her few precious keepsakes, she couldn't have known that her place as a legendary White House figure was being cemented in that moment.
But that event, which happened this week in 1814, has done exactly that. To this day, presidents and politicos alike retell the story of Dolley Madison and the Washington portrait.
With the British marching into Washington during the War of 1812, Dolley, wife of the then-fourth president of the United States, James Madison, decided that instead of retaining the first couple's personal belongings, she wanted to save the iconic full-length portrait of George Washington. While being pressured to leave, Dolley insisted the portrait be saved, frame broken and canvas rolled up before everyone abandoned the White House.
Little did Dolley Madison know the portrait she had saved was actually a copy of the Gilbert Stuart original.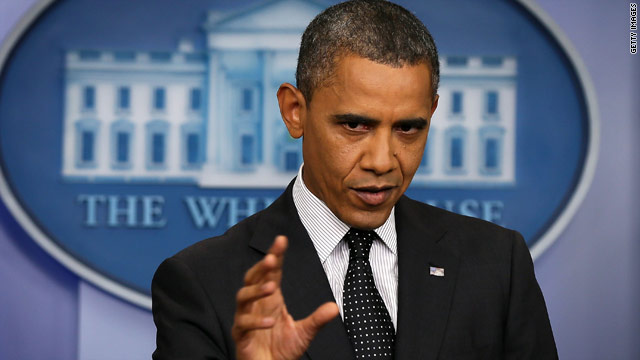 August 20th, 2012
05:25 PM ET
(CNN) - Pressed on the recent barrage of negative television ads, charged rhetoric from his top surrogates, and a blatantly misleading ad from a Super PAC run by former White House aides, President Barack Obama on Monday disputed suggestions he is running an overly negative campaign.
"If you look at the overall trajectory of our campaign, and the ads that I have approved and are produced by my campaign, you'll see that we point out sharp differences between the candidates, but we don't go out of bounds," Obama said during a surprise appearance in the White House briefing room – his first question-and-answer-session with national reporters since June.
"I feel very comfortable with the fact that when you look at the campaign we're running, we are focused on the issues and the differences that matter to working families all across America, and that's exactly the kind of debate the American people deserve," Obama added.
FULL POST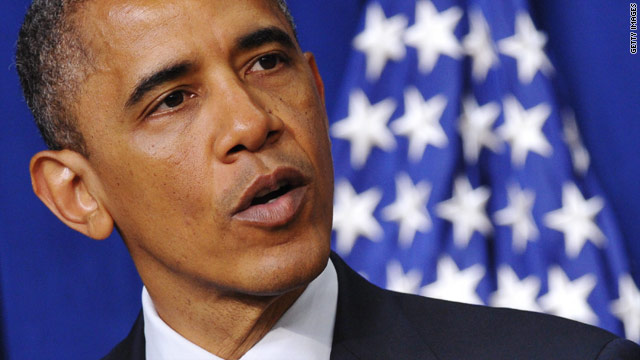 August 20th, 2012
05:03 PM ET
Washington (CNN) – The ongoing battle over Mitt Romney's personal income tax returns isn't personal, President Barack Obama said Monday, saying instead it was essential for voters to understand a presidential candidate's financial background.
Speaking in the White House Briefing Room, Obama pointed to a precedent on releasing tax returns that extended back to Romney's father, George, who ran for the GOP presidential nomination ahead of the 1968 election.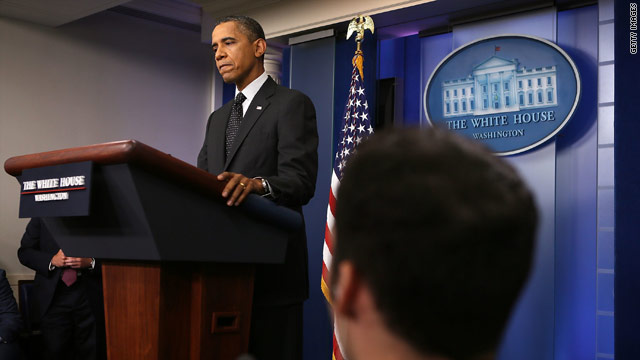 August 20th, 2012
05:01 PM ET
(CNN) – President Barack Obama responded to a controversial ad from an outside group backing his presidential campaign while pushing back on Republican claims that his administration would drop the work requirement from welfare-to-work programs, in an unannounced appearance in the White House Briefing Room Monday.
Asked about the ad created by a pro-Obama super PAC, Priorities USA Action, which linked presumptive Republican nominee Mitt Romney to the death of a steelworker's wife during his tenure at Bain Capital, Obama said that he does not think that Romney is responsible for the woman's death.
August 20th, 2012
04:34 PM ET
(CNN) - The White House often extends dinner invitations to its friends across the globe. From Downing Street to Hollywood Boulevard, the executive branch rolls out it's own version of the red carpet hosting State Dinners for queens and kings, prime ministers and other heads of state.
But this time, the invitations were not intended for the likes of  Queen Elizabeth or George Clooney and the attendees who arrived at the White House on Monday were not commanders of countries or glitterati.  In fact many of them stood less than five feet tall, girls in breezy summer dresses, hair adorned with bows or flowers and boys clothed in crisp white shirts, ties knotted tightly at their necks. As they walked across the tiled floor, pausing to give interviews to the press, many of them were surprisingly confident despite their short stature and lack of political sway.
FULL POST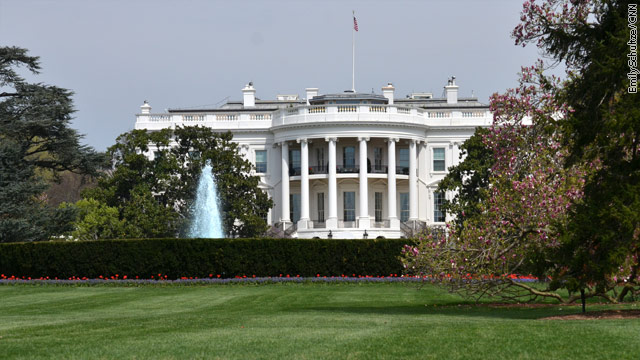 August 20th, 2012
08:25 AM ET
President Obama will start the week at the White House. Obama will spend a good chunk of his day doing local TV anchor interviews. The interviews are expected to air after 5pm ET in Jacksonville, Florida, Norfolk, Virginia and San Diego, California. He will give one newspaper interview to the Virginia-Pilot.
Later this evening both of the Obama's will have dinner at a local D.C. restaurant with the latest winners of his campaign donor contest.
Full Schedule after the jump
FULL POST