April 9th, 2011
12:00 AM ET
(WASHINGTON) CNN–With less than an hour before the federal government would have shut down, President Obama praised the budget agreement on Capitol Hill and declared the government would "remain open for business."
"Like any worthwhile compromise, both sides had to make tough decisions and give ground on issues that were important to them," Obama said before cameras in the White House Blue Room as he acknowledged some of the cuts agreed to would be painful, with certain programs cut back and other projects encountering delays. "But beginning to live within our means is the only way to protect those investments that will help America compete for new jobs," he said.
FULL POST
April 8th, 2011
01:45 AM ET
WASHINGTON (CNN) – President Obama's emergency budget meeting with House Speaker John Boehner and Senate Majority Leader Harry Reid lasted for 50 to 55 minutes according to a top White House aide, before ending without an agreement.
The official described the tone of the Oval Office meeting as "serious, focused and candid." 
In recent White House budget negotiations President Obama and Vice President Biden would at times dismiss advisers and aides in order to have direct talks with the two Congressional leaders, but Thursday night was different according to a senior administration official.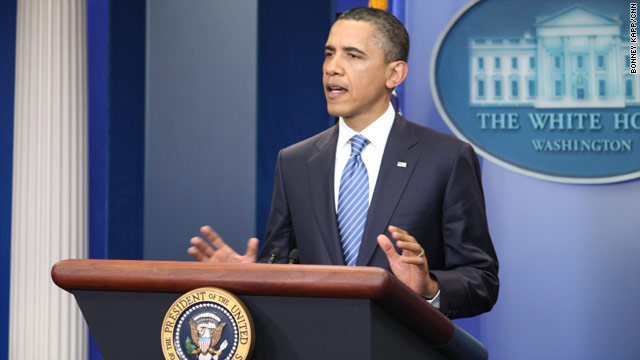 April 7th, 2011
10:13 PM ET
WASHINGTON (CNN) – President Barack Obama made another late night appearance in the White House Briefing Room after his second meeting of the day with Congressional leaders.
The president said while additional progress had been made in the budet talks and their differences have been "narrowed," there are a few unresolved and outstanding issues.
"I'm not yet prepared to express wild optimism," the president said to reporters, "but I think we are further along today than we were yesterday."
Obama said he expects to hear from Speaker Boehner and Majority Leader in the morning.
"Because the machinery of the shutdown is necessarily starting to move, I expect an answer in the morning, and my hope is that I'll be able to announce to the American people sometime relative early in the day that a shutdown has been averted," he said.
The White House announced late Thursday that his trip to Indianapolis to tour a hybrid transmission factory Friday has been postponed.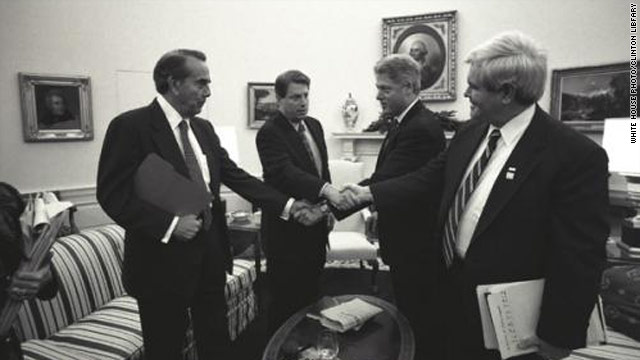 April 7th, 2011
08:48 PM ET
The last time there was a government shutdown, Bill Clinton was president and Republicans controlled both the House and Senate.
The 1995-96 budget impasse between Democrats and Republicans was largely over spending on education, public health, the environment, and funding for Medicare. Negotiations were then complicated when Congress refused to raise the debt limit in hopes of forcing Clinton to surrender.
He didn't.
Over a period of seven months, there were two government shutdowns and 13 continuing resolutions before a budget agreement was finally made on April 25, 1996.
Both Democrats and Republicans claimed victory in the budget battle, but it was President Clinton's approval ratings that soared after the budget became law.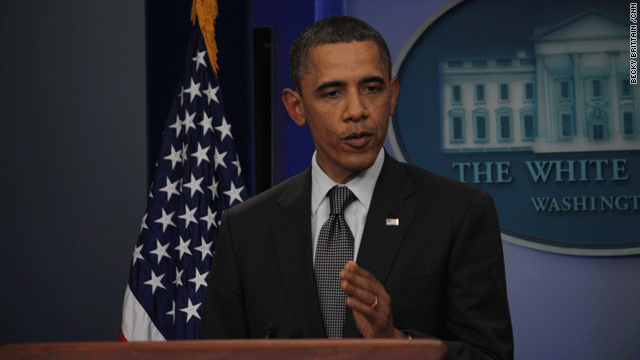 April 7th, 2011
06:21 AM ET
By Alan Silverleib and Tom Cohen, CNN
Washington (CNN) - Spurred by a hastily arranged evening meeting between President Barack Obama and the top two congressional leaders, negotiators worked into Thursday to try to work out remaining differences in a possible budget deal that would avert a government shutdown.
If there is no deal by midnight Friday, when the current spending authorization measure expires, parts of the government will close down.
Obama told reporters that the 90-minute meeting he held Wednesday night with House Speaker John Boehner, R-Ohio, and Senate Majority Leader Harry Reid, D-Nevada, was "constructive," adding it narrowed and clarified the outstanding issues. He provided no specifics, and said staff members would continue working through the night on the details.
click for full story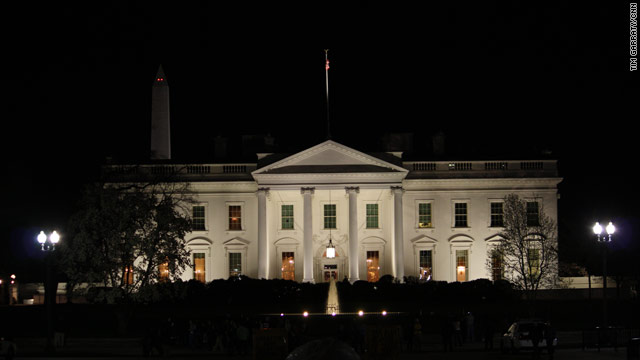 WASHINGTON (CNN) - President Obama called Senator Reid and Speaker Boehner back to the White House for a late night meeting, in hopes of hammering out a budget deal to avoid a government shutdown. As soon as he landed on the White House South Lawn in Marine One, he headed into the White House residence for a few minutes but a few minutes later, the meeting began about 9:15p.
April 6th, 2011
07:15 PM ET
WASHINGTON (CNN)– After returning to the White House from a trip to Pennsylvania and New York, President Obama will meet with House Speaker John Boehner and Senate Majority Leader Harry Reid to "help them bridge the narrow, but important gaps that remain," said a White House official.
Earlier in the day the president had received a more optimistic assessment on the negotiations after speaking by phone with Boehner and Reid, according to the official.
"They told him that they were making progress and did not need him to get involved."
Even so the official added that "the White House team has been monitoring the situation," all day.
Traveling with the president, spokesman Jay Carney told reporters that the president concluded that "not enough progress has been made," according to a pool report.
Another source familiar with the situation was more blunt. "There was almost no progress made today." FULL POST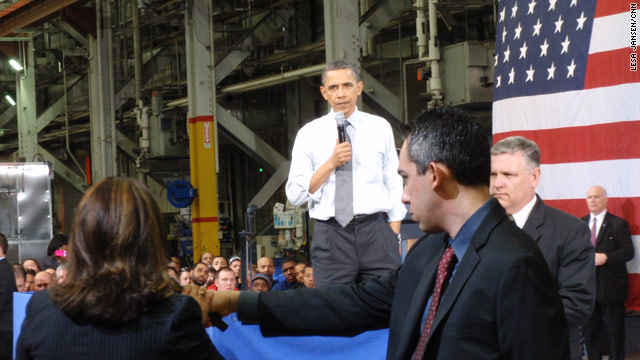 April 6th, 2011
06:38 PM ET
(FAIRLESS HILLS, PA) CNN - As a federal government shutdown looms, President Obama Wednesday scolded congressional Republicans for injecting ideology into the budget debate and holding up a deal on funding the government for the rest of the year.  "[B]ut somehow we don't have a deal, because some folks are trying to inject politics in what should be a simple debate about how to pay our bills," the president told workers at a Pennsylvania wind turbine factory.  "They're stuffing all kinds of issues in there, abortion, the environment, health care.  There are times to have those discussions, but the time is not now.  Right now we need to pay our bills, and the government needs to stay open."
The comments were made at a town hall where the president tried to focus his message yet again on clean, renewable energy.  He spoke to more than 400 workers at the Gamesa Technology Corporation in Fairless Hills, PA, 25 miles north-east of Philadelphia.  The president reiterated his administration's commitment to renewable energy like wind turbines and the development of job markets and investment in these fields to bolster the economy.  "We are going to get 80% of our electricity from clean sources," Mr. Obama told the workers.  "If we follow through on this, if we tackle this challenge, our economy will be less vulnerable to swings in oil prices our nation will no longer be beholden to the country we now rely on for oil imports."  FULL POST