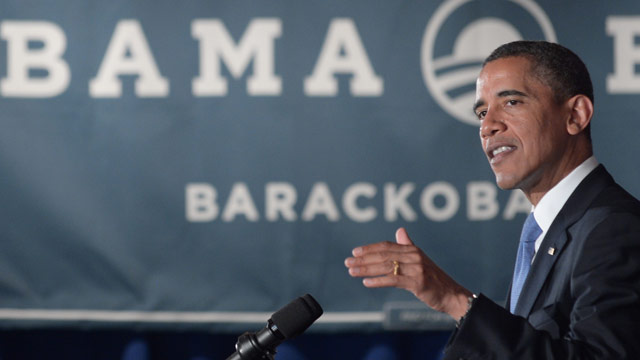 May 25th, 2012
01:00 AM ET
(CNN) - President Barack Obama returned to the politically-important state of Iowa on Thursday for the third time this year for a mixture of official and campaign business.
But in all cases, he took the opportunity to attack his presumed opponent.
In remarks to supporters at a grassroots event at the Iowa State Fairgrounds, Obama slammed Republican candidate Mitt Romney for his claim in a speech last week that the debt is sweeping across the country like a "prairie fire."
"He left out some facts. His speech was more like a cow pie of distortion. I don't know whose record he twisted the most: mine or his," the president said.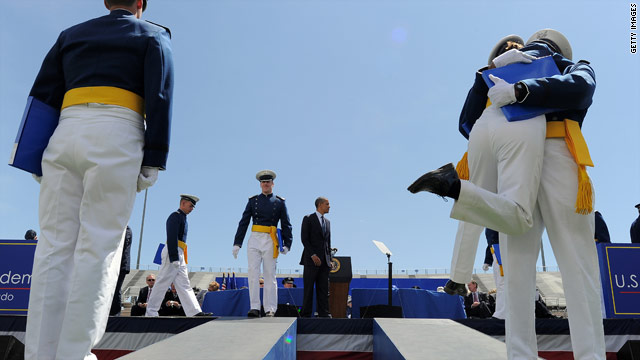 May 23rd, 2012
04:04 PM ET
COLORADO SPRINGS, Colorado (CNN) – In the race to collect campaign cash President Obama is expected to raise nearly $3.5 million dollars during his visit to Colorado and California this week.
After delivering the commencement address at the United States Air Force Academy in Colorado Springs, Wednesday, the president travels to Denver where he'll attend a reception at the Hyatt Regency. Seven hundred people are expected to attend, paying up to $500 each, according to a campaign official.
It's a much more upscale event when the president heads to Atherton, California for a fundraising dinner at a private residence Wednesday evening. About 60 people paid $35,800 each to get up close with the president and take in a performance by David Crosby and Graham Nash of Crosby, Stills and Nash, the official said.
The president wraps up the evening with a much larger event at the Fox Theatre in Redwood City, California where 1,100 supporters are expected. Tickets start at $250 dollars each.
Before flying to Iowa on Thursday to headline a campaign event and push clean energy, the president will attend one more fundraiser in San Jose, California, where a campaign official said tickets for the 20 attendees cost $35,800 per person.
All of the money raised goes to the Obama Victory Fund, which is a joint effort of the campaign, the Democratic National Committee and various state Democratic parties.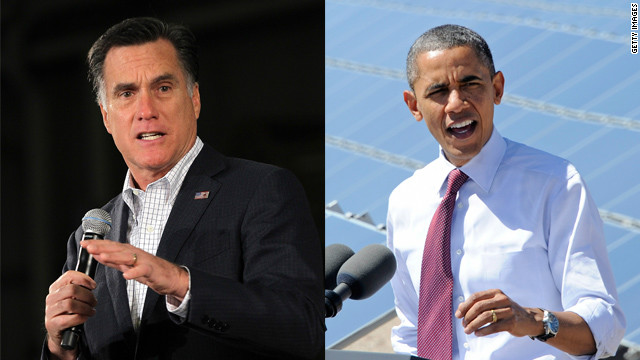 May 11th, 2012
12:07 PM ET
(CNN) - With Mitt Romney's victories in the April 24 Republican primaries, a new phase of the campaign began at Obama re-election headquarters in Chicago. After a year spent hiring staff and building an organization, Obama for America finally had what it had been waiting for: an opponent.
"The monologue is over," Obama campaign manager Jim Messina said the day after Romney's conclusive five-state primary sweep. "Now Romney has to put his record and his agenda up against the president's, and we look forward to that debate. The general election might just be starting, but we've been at this for more than a year in Chicago."
This year of preparation certainly gave the Obama campaign a head start on building up a national organization, but it also allowed the campaign leadership to map out a message for the early weeks of the general election.
The map has included a campaign kickoff just days after the one-year anniversary of Osama bin Laden's death, a huge push by the president on the issue of student loans and an aggressive attempt to define Romney as out of touch with the struggles of middle-class Americans.
Even the president's recent announcement that he now supports same-sex marriage appears to have been scheduled as a part of the campaign's rollout. Senior advisers to the president say Obama was always planning to announce his new position before the Democratic convention in September, probably at a time when his Democratic base needed energizing.
For the full story click here.
May 9th, 2012
06:48 PM ET
The gay and lesbian community has been a big contributor to President Obama's 2012 campaign.
The non-partisan, non-profit research group The Center for Responsive Politics found that a dozen gay rights activists had "bundled" at least $2.7 million in contributions for the Obama campaign by late 2011. Bundlers are mega fundraisers who solicit donations from friends, colleagues and like-minded supporters to raise even more money than the bundlers themselves could legally donate to one candidate.
Wednesday, after Mr. Obama's announcement that he now supports same sex marriage, the Center found updated numbers showing another half million dollars donated to the Obama campaign in 2012 from two prominent Denver Colorado LGBT activists.
Below is a list of prominent LGBT bundlers who contributed to the Obama campaign:
• Tim Gill, a former tech executive and LGBT activist, and his husband, Scott Miller, of Denver, Colo., who bundled at least $500,000
• Charles Myers, of Evercore Partners, who has bundled at least $500,000
• Eugene Sepulveda, of Austin, Texas, who bundled at least $500,000
• Andrew Tobias, a writer and treasurer of the DNC, who bundled at least $500,000
• Dana Perlman and Barry Karas, of Los Angeles, who bundled at least $500,000
• Wally Brewster and Bob Satawake, of Chicago, who bundled at least $100,000
• Terry Bean, of Portland, Ore., who bundled at least $200,000
• Kathy Levinson, former president and CEO of E-trade, who bundled at least $200,000
• Laura Ricketts, of Ecotravel LLC in Chicago, who bundled at least $100,000
• Jeff Soref, of New York, who bundled at least $100,000
• Fred Eychaner, of Chicago, who bundled at least $50,000
• Paul Horning, of Atlanta, who bundled at least $50,000
• Kevin Jennings, the former Department of Education official, who bundled at least 50,000
Source: The Center for Responsive Politics
March 8th, 2012
08:09 AM ET
Team Obama is releasing a movie trailer Thursday, followed by a debut of a 17-minute campaign film next week. The film, "The Road We've Traveled," comes out on March 15 and will chronicle the president's first term in office, campaign officials said.
But the trailer - just like with real movies - comes out Thursday .
The trailer is narrated by Tom Hanks, who asks, "How do we understand this president and his time in office? Do we look at the day's headlines, or do we remember what we as a country have been through?" In interviews, senior strategist David Axelrod, former Chief of Staff Rahm Emanuel, Vice President Joe Biden and others recall the behind-the-scenes discussions about the economic crisis, health care reform, the auto industry bailout and the raid that killed Osama bin Laden.
"His advisers would ask: Where to begin? Which urgent need would he put first?" Hanks asks.
Breaking up the interviews are now-iconic images of the president accepting the Democratic presidential nomination in Denver and speaking in Chicago's Grant Park on election night. It also includes close-ups of Obama and his White House team in what appear to be exceptionally tense meetings.
If the message isn't clear, the graphics spell it out: "This is a film about determination and progress." Campaign manager Jim Messina says the film is about the president's first-term accomplishments. Like other campaign films, it's clearly intended to build a campaign narrative. Based on the trailer, it seems that narrative is, at least in part, about a president who managed unexpected crises with resolve and a steady hand.
Campaign officials said they'll show the movie at house parties and events across the country. The film is by Oscar-winning director Davis Guggenheim, who also made the president's 2008 campaign documentaries.
Check out the trailer here.
UPDATE:
Republican National Committee spokesperson Kirsten Kukowski had this to say about the Obama campaign's new video:
"The American people don't need a movie trailer or a 17 minute documentary to know what the president accomplished over the past three years. Unfortunately Americans feel Obama's accomplishments each and every day after President Obama led our country to higher unemployment, record debt, and higher gas prices. The question is what does another Obama term mean for America? From the promise of fewer jobs, tax increases, more debt, and the implementation of Obamacare, we literally cannot afford another four years of President Obama."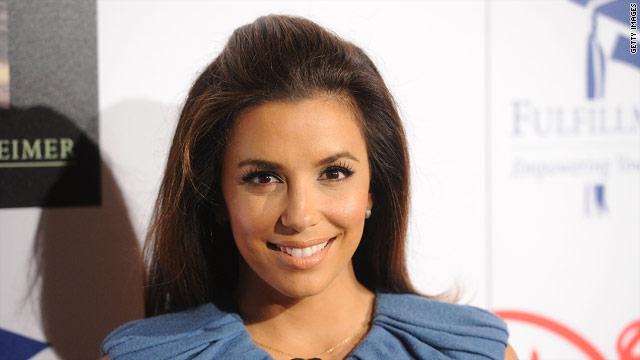 February 22nd, 2012
09:27 AM ET
The Obama campaign announced its national co-chairs and one Hollywood star makes the list. Desperate Housewives' star Eva Longoria will be one of the 35 national leaders of the campaign.
The star, who has visited the White House on several occasions and been a supporter of President Obama, joins a group that includes mostly politicians and business leaders.
Former presidential first daughter Caroline Kennedy is among the list as well as several everyday Americans who have volunteered for the campaign.
Click here to see the entire list, as released by the Obama for America campaign:
FULL POST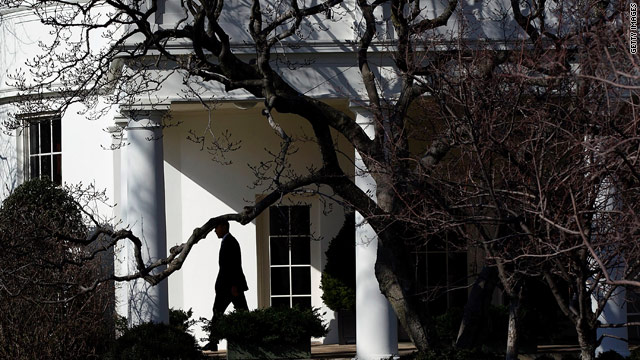 February 15th, 2012
03:15 PM ET
It's a whirlwind tour for the president this week as he travels west to continue pressing his message about strengthening the nation's sputtering economy – at the same time he will also press some big money supporters to fill his campaign coffers. In the end, after 8 campaign events in 3 days, the bottom line will be an impressive $8.5 million dollars raised, split between the Obama campaign and the Democratic National Committee.
Mr. Obama starts the tour by focusing his message on keeping jobs in America during a visit to a Milwaukee lock factory Wednesday. But it's only a 2 and a half hour pit stop. The president then heads to the gold coast of California for some serious fundraising and hobnobbing with some serious star power.
The Foo Fighters, winners of five Grammys this week, headline Wednesday evening's outdoor campaign event for about a thousand of the president's Gen44 –or young professional supporters. It's at the private L.A. home of soap opera producer Bradley Bell and co-hosted by comedian Will Ferrell a Democratic official tells CNN.  Most tickets for this event sold for $250, though some went as high as $500. But the big money comes later in the evening when the president stays for dinner with 80 high rolling donors paying $35,800 each for the pleasure of his company according to a Democratic official. FULL POST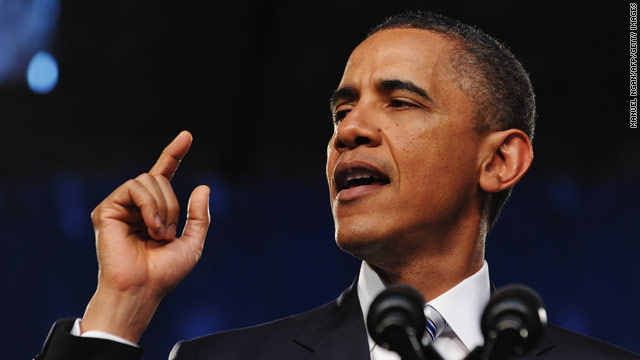 January 17th, 2012
06:50 PM ET
(CNN) - President Barack Obama's re-election team is taking the first initial steps towards launching campaign commercials.
The Obama re-election team is requesting rates for potentially large ad buys in key states, a Democratic source confirms to CNN. The source adds that "no decision's been made yet."
Another source familiar with the request says the Obama campaign has inquired about commercial rates in the following states: Arizona, Colorado, Florida, Iowa, Minnesota, New Mexico, North Carolina, New Hampshire, Nevada, Ohio, Pennsylvania, Virginia and Wisconsin.
For the full story, click here.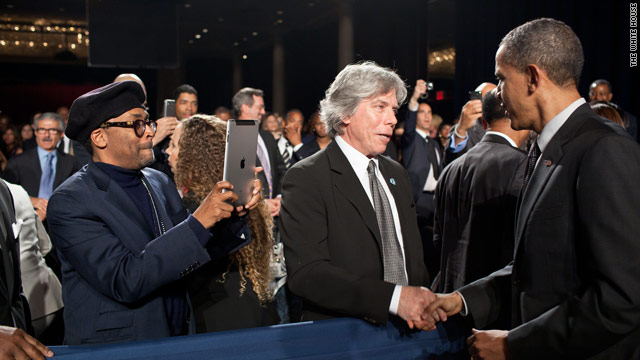 January 13th, 2012
03:09 PM ET
Hollywood meets politics again next week when director Spike Lee hosts a high dollar fundraiser for President Obama at the director's New York Cityhome. An Obama campaign official confirms to CNN about 40 people are expected to attend the intimate fundraiser which Mr. Obama will attend.  The price tag?  Tickets are $35,800 per person.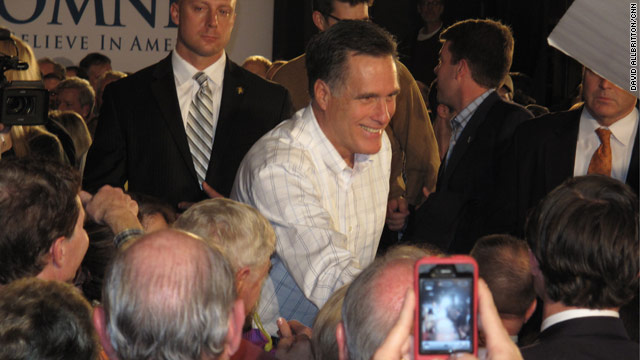 January 13th, 2012
09:27 AM ET
In a new memo Stephanie Cutter, deputy Obama campaign manager, calls Mitt Romney "a corporate raider" who profited from the nations economic crisis, left "devastation" in his wake, and played by a "rulebook for those at the top".
Previewing what's likely to become a central general election theme should Romney become the nominee, she argues voters need to know that when Romney was at Bain Capital job creation was never his goal, earning money for investors was.
Cutter writes:
"Mitt Romney has staked his entire candidacy on one claim: that his "real world" experience in the private equity business uniquely qualifies him to lead our economy and the nation. Much as he did when he ran for governor ofMassachusetts, Romney argues that his business experience would translate to more jobs for Americans. (InMassachusetts, it didn't. During his term there, the state fell to 47th in the nation in job creation.) But in fairness, Romney's objective in business was never job creation. As one of his colleagues recently told the Los Angeles Times:

"I never thought of what I do for a living as job creation," said Mark B. Walpow, a former managing partner at Bain, who worked closely with Romney for nine years before forming his own firm. "The primary goal of private equity is to create wealth for your investors."

To achieve that end, Romney closed over a thousand plants, stores and offices, and cut employee wages, benefits and pensions. He laid off American workers and outsourced their jobs to other countries. And he and his partners made hundreds of millions of dollars while taking companies to bankruptcy."
 She also challenges Romney's claim to have created 100,000 jobs and argues that Romney supported companies that outsourced both as governor and in private equity.
The memo details outsourcing at a Bain controlled factory closing inSouth Carolina- the site of the next GOP primary. And quotes Warren Buffet saying "I don't like what private-equity firms do in terms of taking out every dime they can and leveraging (companies) up so that they really aren't equipped in some cases for the future." FULL POST