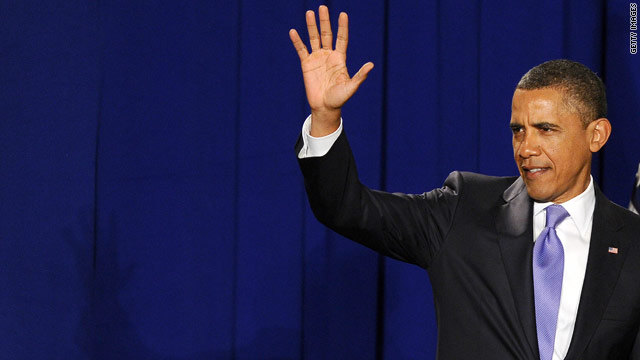 January 11th, 2012
12:22 PM ET
Washington (CNN) - A day after the GOP's New Hampshire primary, President Obama focuses on his re-election campaign, returning to his hometown Chicago to raise some hefty campaign cash. But pundits will be watching closely to see if he directly takes on Republican GOP front-runner Mitt Romney when the president speaks at a campaign event Wednesday evening.
Tuesday evening, as Romney celebrated his New Hampshire victory by attacking the president, Vice President Joe Biden unleashed the Obama camp's harshest attack yet on Romney, saying, "He thinks it's more important for the stockholders and the shareholders and the investors and the venture capital guys to do well for those employees to be part of the bargain."
The Biden attack came in the wake of Romney's rivals seizing on his saying "I like being able to fire people," which Biden also said "was probably taken out of context."
Speaking to Democratic supporters in New Hampshire via video teleconference, the vice president appeared to characterize Republicans as "brush" that Democrats need to clear aside before they can move the country forward.
President Obama will speak at one of tonight's three fundraisers in Chicago, an event geared to the president's younger, grassroots supporters. At a concert and fundraiser sponsored by Gen 44 - the group that bills itself as the under 40 working professional arm of the Obama campaign– supporters will pay from $44 for a general admission ticket to $1000 for VIP status entry. The president and guests will be entertained by Grammy-nominated R&B soul musician Janelle Monáe. The event, at the University of Illinois Chicago campus, is hosted by actor Hill Harper, famous for his work on the popular television drama CSI: NY.
FULL POST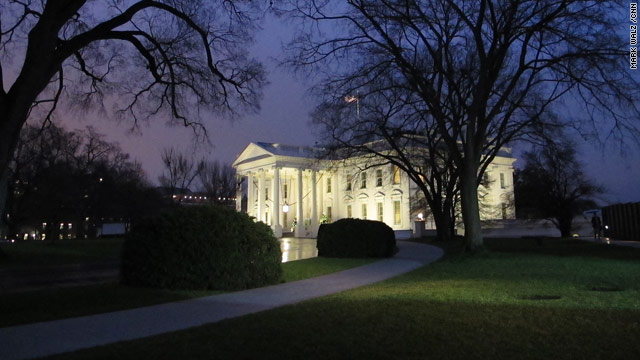 While the focus will be on the aftermath of the New Hampshire primary, President Obama will keep the White House's focus on jobs on Wednesday by hosting the "Insourcing American Jobs" forum at the White House.  He and Vice President Biden will host business leaders and other experts influence companies to choose to do business in the US and not to outsource to other countries.  According to guidance from the White House, the president will "discuss why it's competitive to locate in the United States and what more can be done to work with companies to take similar steps to insource American jobs."  The president will make remarks and then the business leaders are expected to come to the stakeout following the event.
Later on Wednesday evening, President Obama does some campaigning of his own when he travels to his hometown of Chicago to hold several campaign events.  First he will speak to a Gen 44 rally at the University of Illinois Chicago forum.  This is a concert and fundraiser sponsored by Gen 44, hosted by actor Hill Harper, with a performance by Grammy-nominated recording artist Janelle Monáe.  President Obama will deliver remarks live at 6:50pm EST.  He will have two other fundraisers at private homes in Chicago which are closed to the press.
full schedule after the jump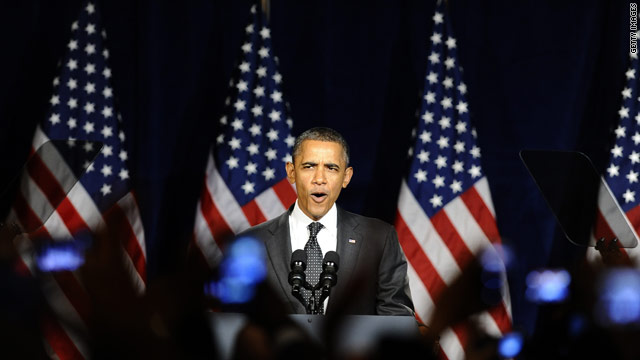 January 10th, 2012
07:59 AM ET
Chicago (CNN) - While the political world is focused on the Republican primary in New Hampshire on Tuesday, President Barack Obama's re-election campaign is also getting out the vote, quietly testing its organization in what promises to be a key swing state in November.
Just like in Iowa last week, Obama for America plans to use Tuesday as a kind of trial run, a chance to test the strength of the campaign's existing volunteer base and recruit new supporters who might be energized by the state's political mood.
"For us the goal of the primaries is the same as the goal of the caucuses, which is to expand upon the unrivaled organization that we've built this year," OFA press secretary Ben LaBolt told CNN during a recent visit to the campaign's headquarters in downtown Chicago. "And what makes this different from previous re-election campaigns is that the president never let his organization across the country go away."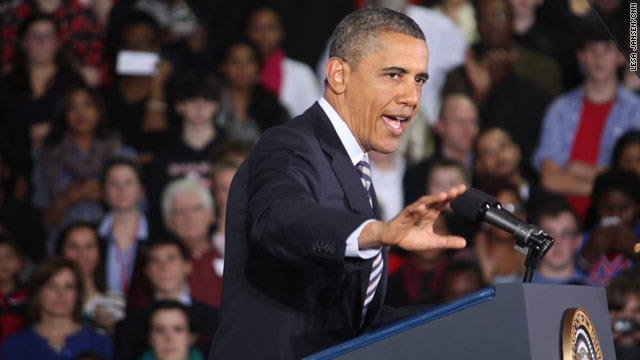 January 4th, 2012
03:41 PM ET
(CNN) - On a conference call just hours after a surprisingly tight finish in the Republican caucuses in Iowa on Tuesday, senior members of President Obama's reelection campaign assured reporters that their operation was built to take on whichever candidate arises out of the GOP nominating process. Yet both Campaign Manager Jim Messina and Senior Strategist David Axelrod reserved most of their time – and their harshest words – for caucus winner Mitt Romney.
After ticking off their campaign's statistical accomplishments at the much-overshadowed Iowa Democratic caucuses held the same day – including attracting 25,000 caucus goers and signing up 7,500 volunteers – Messina argued that the Obama campaign's ground game in the Hawkeye State is as strong today as when the president won it back in 2008.
"Republicans on the other hand tried to win the caucuses on the air," Axelrod said, referring to the large amount of money spent on television advertising in the run up to caucus day. "And after four years of constant effort and four million dollars spent by his allies to carpet bomb his nearest opponent, Mitt Romney received fewer votes and a smaller share of the vote [than in 2008]."
Framing Romney's narrow victory as a disappointment, Axelrod went on to preview the attack strategy that his operation plans to employ against the former Massachusetts governor should he win the nomination.
FULL POST
December 30th, 2011
11:45 AM ET
As Republican presidential hopefuls continue whirlwind campaign events inIowain advance of next week's caucuses, the Obama campaign is planning for the president to speak to hisIowasupporters via the web Tuesday night—as the GOP caucus results come in. 
A Democratic campaign official tells CNN the technology is new and is a version of the web chat feature "Skype" but on a much larger scale. 
The president is expected to return toWashington,DCfrom his Hawaiian holiday early next week.  The campaign official, who did not want to be identified by name, says the president will speak fromWashingtonto his supporters gathered in various locations inIowavia a web chat called Adobe-connect. 
Four years ago, Mr. Obama's surprising eight-point win in theIowacaucuses gave him the initial momentum that eventually allowed him to surge past Hillary Clinton in a long nomination fight.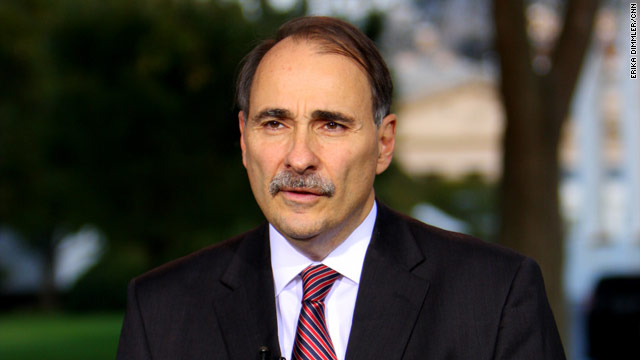 December 13th, 2011
01:41 PM ET
Washington (CNN) - President Barack Obama's top re-election campaign advisers predict that an extended Republican primary battle will produce a weakened GOP nominee, and that a longer process could drain the independent Republican super PACs of much of their money.
And while top officials continue to focus most of their fire on former Massachusetts Gov. Mitt Romney, one of them did compare new GOP front-runner and former House Speaker Newt Gingrich to the rear end of a monkey.
Asked if Gingrich can sustain his front-runner over time, senior Obama campaign strategist David Axelrod said "I told my colleagues yesterday a bit of homespun wisdom that I got from an alderman in Chicago some years ago when one of his colleagues wanted to run for higher office and he was really dubious. He said, 'just remember the higher a monkey climbs on a pole, the more you can see his butt.' So, you know, the Speaker is very high on the pole right now and we'll see how people like the view."
Axelrod also described Gingrich's economic proposals as "far more radical than Romney's," and says if the former House speaker wins the nomination, there's plenty of material in Gingrich's record to use against him in a general election.
His comments came Tuesday as the top Obama campaign officials briefed political reporters in Washington on the campaign's strategy to win the 270 electoral votes needed for re-election next year.
FULL POST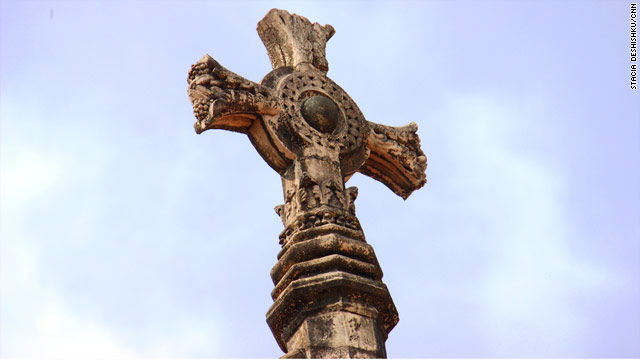 October 14th, 2011
04:13 PM ET
As the election engine picks up steam, the GOP presidential candidates are prepping to have every detail of their lives publicized and scrutinized. Most recently, Mitt Romney's faith has become a key issue among debaters: Supporters say to give the topic a rest, while some critics accuse him of not being a Christian and others have gone as far as to call Mormonism a cult.
However, Dr. Dewey Wallace, a professor who specializes in "Christianity and religion in America" at the George Washington University in Washington D.C., says the term "cult" is subjective.
"They even use the term 'Cult' for the Mormons, which is a tricky word to use," says Wallace. "In my classes, I define a cult as 'Someone else's religion.' No one ever invites you to 'Join me in my cult on Sunday morning,'" Wallace adds with a laugh.
It's important to note that Romney isn't the first candidate to be criticized for his religious beliefs, nor will he be the last. But one might assume that because of separation of church and state, presidential religious belief shouldn't be a political issue. As history tells us though, that's just not the case.
Thomas Jefferson, credited by most Americans as the founder of the church vs. state ideology in American politics, was "accused of being an anti-Christian Deist," says Wallace, which hindered his election campaign.
FULL POST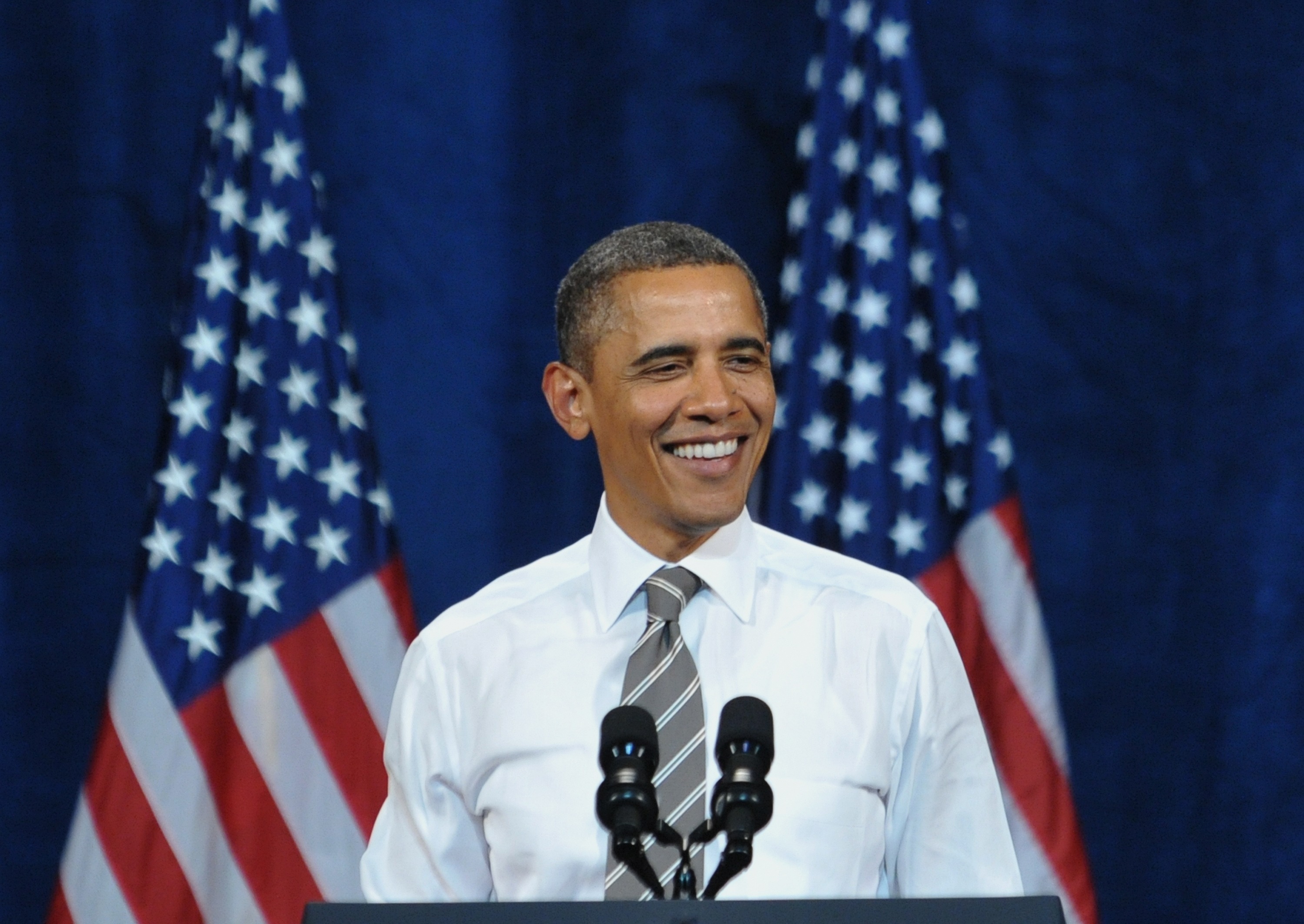 September 25th, 2011
07:51 PM ET
(CNN) - In a fund-raising pitch in Seattle, President Barack Obama implored his supporters to rally behind him once again, saying that helping secure his re-election is the best way to turn around a sluggish economy and overcome strident political opposition.
"We are tougher than the times that we live in, we are bigger than the small politics that we've been witnessing," he told the audience at the city's Paramount Theatre. "We are a people who write our own destiny, and it is fully within our power to write it once more."
Obama took the stage after being introduced by basketball hall of famers Lenny Wilkens and Bill Russell, the latter imploring the crowd that "as Americans, we must support our president." 
September 20th, 2011
06:43 PM ET
Yesterday CNN was first to report that the Obama campaign had scheduled a conference call for this afternoon with members of the Jewish community where it would lay out the president's record in support of Israel. Organizers of the call explained that it was not scheduled in reaction to recent bad press regarding the president's stance on Israel, but rather planned long in advance in attempt to arm supporters with detailed information about the president's record in advance of the Jewish high holidays of Rosh Hashanah and Yom Kippur – and the political dinner discussions that often accompany them.
Well, the call has just wrapped up after roughly 40 minutes and one of the leaders of the call, former-Congressman Robert Wexler – a chief surrogate for President Obama amongst Jewish voters during the 2008 election – offered CNN a few observations about how it played out.
Wexler, who served seven terms in congress before leaving in 2010 to take over as president of the S. Daniel Abraham Center for Middle East Peace, said that today's call is just the "first step of an aggressive effort to lay out President Obama's record on Israel." But he was careful to place the entire discussion in a broader context.
"Most Americans – Jewish Americans included – are focused on the economy," Wexler said, later adding that, "to divorce this discussion from President Obama's views on Social Security and Medicare and the views of the Republican nominee on those issues is useless." FULL POST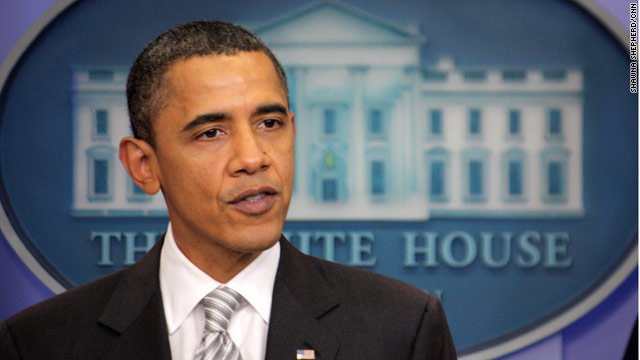 May 19th, 2011
06:35 PM ET
By CNN Deputy Political Director Paul Steinhauser
WASHINGTON (CNN) –For the third time this week President Barack Obama ends his day by raising campaign cash.
After giving a major address on the Middle East earlier Thursday, the president is the main attraction at two evening fundraisers. Obama headlines the Women's Leadership Forum's 17th Annual National Issues Conference at the Grand Hyatt in the nation's capital, and then attends a dinner at a private residence.
A Democratic source with knowledge of the events says approximately 550 people will be at the Women's Leadership Forum, including former Secretary of State Madeleine Albright, Rep. Debbie Wasserman Schultz of Florida, who is the new Democratic National Committee chair, and Sen. Kirsten Gillibrand of New York. The source adds that approximately 50 people will attend the dinner.
FULL POST