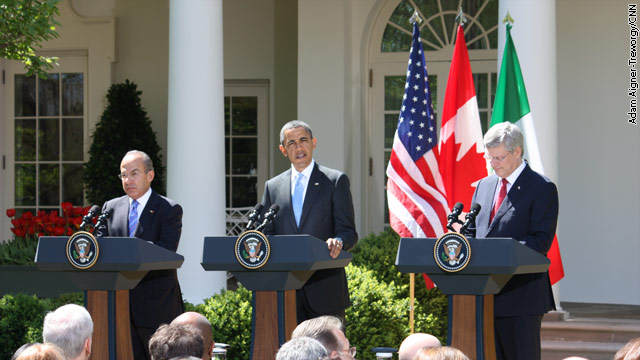 April 2nd, 2012
03:55 PM ET
President Obama's day of international diplomacy was interrupted Monday when a reporter from Bloomberg asked him a question on domestic politics, inciting a strong defense of the president's signature health care reform legislation.
Standing with Canadian Prime Minister Stephen Harper and Mexican President Felipe Calderon during a press conference in the Rose Garden, Obama was asked about the possibility that the individual mandate could be deemed unconstitutional by the Supreme Court.
He responded by saying that he was confident the court would not take the "unprecedented, extraordinary step" of deeming the bill unconstitutional. He then pointed to the popular conservative talking point about the dangers of judicial activism, contending that if the Supreme Court threw out the mandate they would be circumventing the legislative process.
"I'd just remind conservative commentators that for years what we've heard is the biggest problem on the bench was judicial activism or a lack of judicial restraint, that an unelected group of people would somehow overturn a duly constituted and passed law," Obama said. "Well, this is a good example. And I'm pretty confident that this - this court will recognize that and not take that step."
Here's the president's full answer: FULL POST
February 17th, 2012
10:21 AM ET
WHITE HOUSE (CNN) - Welcome to the culture wars 2.0, where the front lines now are religious freedom and contraceptives. Abortion? Gay marriage? Those are so last year.
The White House seems to have assuaged the concerns of liberal and moderate religious voices, particularly Catholics, who complained that the U.S. Health and Human Services mandate on contraceptive coverage violated religious freedom of conscience. The policy now includes a wide exemption for religious groups; requires insurance companies, instead of religious employers, to foot the bill; and still includes a year to hammer out the details.
But now, the issue is firmly entrenched in a political battle on Capitol Hill. Republicans are seizing on the issue as an opportunity to push back on the Affordable Care Act, which they gleefully call "Obamacare." Democrats, meanwhile, are punching back, saying that rolling back the mandate is a slap in the face to women and that this is exclusively a women's health issue.
Political shots were fired from both sides at a Thursday hearing convened by Rep. Darrell Issa, R-California, the chairman of the House Committee on Oversight and Government Reform.
The hearing, titled "Lines Crossed: Separation of Church and State. Has the Obama Administration Trampled on Freedom of Religion and Freedom of Conscience?" featured conservative religious voices from across the spectrum, most of whom were male.
"Today's hearing is a solemn one. It involves freedom of conscience," Issa said at the beginning of the hearing.
For the full story, click here.
CNN Producer Eric Marrapodi contributed to this report.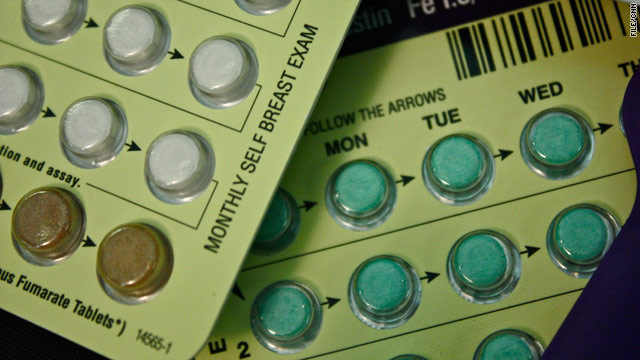 February 7th, 2012
06:53 PM ET
WHITE HOUSE (CNN) – The White House appears to be softening its stance on the controversial rule forcing some religious organizations to provide birth control as part of their health insurance plans.
"The president's interest at a policy level is in making sure that this coverage is extended to all women because it's important," said White House Press Secretary Jay Carney.  "(On) the other side is finding the right balance…concerns about religious beliefs and convictions. So we will, in this transition period …seek to find ways to implement that policy that allay some of those concerns."
More than two weeks ago, the Department of Health and Human Service issued a mandate instructing all employers that provide health insurance to their employees include the option for paid birth control, the morning after pill and intrauterine devices. The rule, scheduled to go into effect next summer, excluded churches from participation.  The mandate did not exclude religiously affiliated employers like universities and hospitals creating a firestorm.
Tuesday's softened rhetoric makes it appear the administration is willing to work with religious employers on a finding a compromise before the rule goes into effect.  But the White House still insists that women employed by these religiously affiliated employers must have access to insurance coverage that pays for contraceptives.
Some leaders in the Catholic Church say that compromise is not enough. FULL POST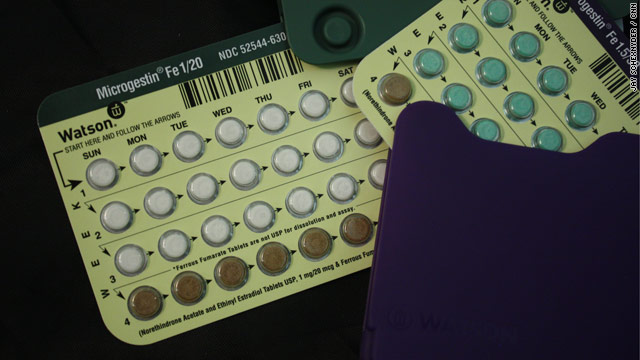 February 2nd, 2012
01:55 PM ET
WASHINGTON (CNN) –The White House is pushing back on criticism of its decision requiring church-affiliated employers to provide no-cost contraceptive coverage including birth control as part of their health care plans.
"This decision was made after very careful consideration of the legal and policy points and we believe it strikes the appropriate balance between respecting religious beliefs and approving access to services," a senior administration official told reporters on a conference call Thursday afternoon.
That was a direct response to comments made by House Speaker John Boehner, who insisted the provision in the new health care law  "violates our Constitution."
Speaker Boehner is now urging the administration to reconsider this controversial move.
"I would hope that the administration would back up and take another look at this," he said.
But White House officials are showing no signs of backing down despite strong opposition from the Catholic Church.
"We aren't here to make any new policy announcements or any changes," another White House official said on the call.
Earlier this week White House spokesman Jay Carney acknowledged the criticism but stood by the process that led to the final decision.
"I understand that there's controversy…and we will continue to work with religious groups to discuss their concerns," he said. "But on the other side of this was the important need to provide access to women to the preventive services that they require."
White House officials are also trying to shift the focus to other Catholics and religious groups who have publicly endorsed the decision.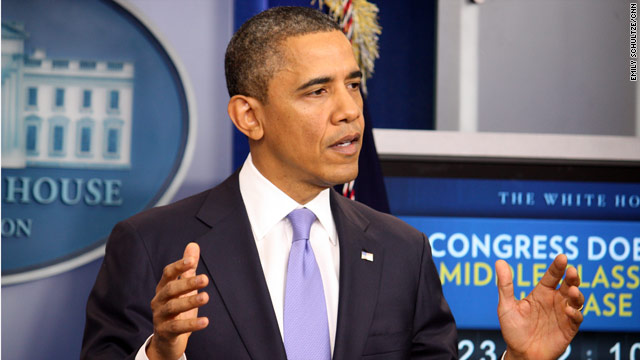 December 8th, 2011
06:41 PM ET
The White House (CNN) –President Obama endorsed his administration's decision to keep in place age restrictions on the purchase of Plan B, the so-called "morning after pill", without a prescription.
"I did not get involved in the process," Obama said when asked if he personally intervened in the matter. "This was a decision that was made by Kathleen Sebelius, the Secretary of HHS."
Sebelius announced the move on Wednesday, drawing applause from conservatives and ire from liberals and women's health advocates.  Even some in the president's own administration privately complained that politics had trumped science.
The Food and Drug Administration contends Plan B is safe and effective for women of all ages, but in a rare move, Sebelius overruled the agency on its decision to make the drug available over the counter, without age restrictions.
"As the father of two daughters, I think it is important for us to make sure that we apply some common sense to various rules when it comes to over-the-counter medicine," the president said. "The reason Kathleen made this decision was she could not be confident that a 10-year-old or an 11-year-old go into a drugstore, should be able - alongside bubble gum or batteries - be able to buy a medication that potentially, if not used properly, could end up having an adverse effect." FULL POST
November 17th, 2011
11:20 AM ET
Last February Michelle Obama let the world in on some personal family business.  "Yes, he has" she said when asked if President Obama had quit smoking. "It's been almost a year."
More recently on Oct 31 the president was declared "tobacco free" by his doctor in the results from his second physical exam.   It seems the president, who had been known a known smoker, has kicked the habit.
Today The White House  released a video of President Obama congratulating people participating in the American Cancer Society's Great American Smokeout.     He directs smokers to contact smoking cessation experts at the Health and Human Services website HHS.gov.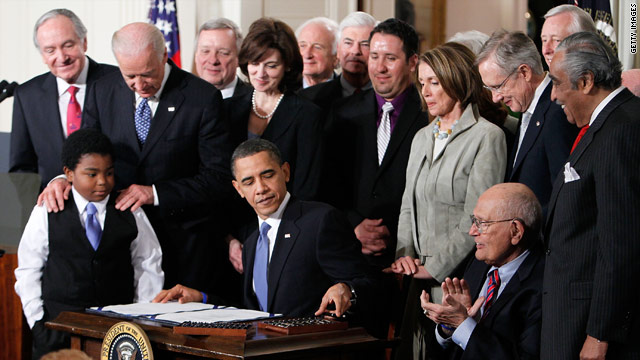 March 23rd, 2011
06:46 PM ET
WASHINGTON (CNN) – On the one-year anniversary of President Obama signing the health care reform law, the debate for the law's future continues.
Groups on both sides of the issue marked the anniversary of the enactment of the Patient Protection and Affordable Care Act by voicing their opinions in a flurry of written statements.
President Obama and Democrats have lauded the reform passed last year for extending benefits for young adults under their parents' insurance until they are 26, banning insurance companies from dropping patients when they get sick, and prohibiting children with pre-existing conditions from being denied coverage. The Obama administration also argued that the reform would benefit the economy by creating jobs and reducing the deficit. FULL POST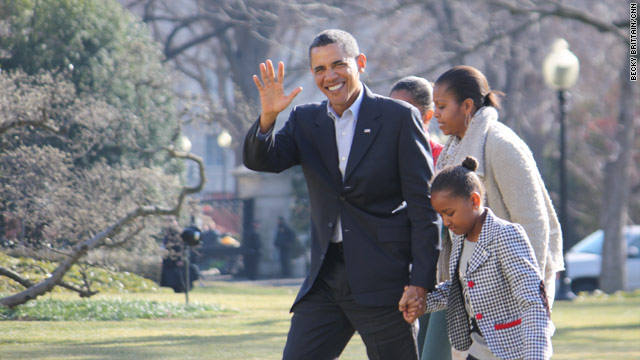 March 23rd, 2011
02:35 PM ET
(CNN) - On the one year anniversary of the passage of President Obama's controversial health care bill, the first lady is writing about the law's benefits and even sharing a personal story about how preventive medical services helped her family.  On the Yahoo website "Shine," targeted at women seeking parenting advice, Michelle Obama writes how "surprised" she was a few years back when her daughters' pediatrician told her at a well-child visit that "we needed to start paying better attention to what we were feeding our girls."  Mrs. Obama confided that she had always had "the best intentions to feed my kids healthy food on a budget knowing that sometimes pizza or the drive-thru were inevitable."  Mrs. Obama is known for her initiative to combat childhood obesity, called "Let's Move".
FULL POST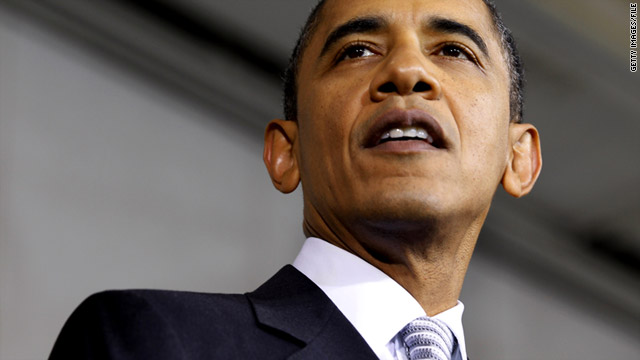 February 28th, 2011
01:31 PM ET
WASHINGTON (CNN) - Responding to fierce criticism of his new health care law, President Obama is now supporting an amendment that would allow states to opt out of key requirements sooner if they can match or come up with a better plan.
"If your state can create a plan that covers as many people as affordably and comprehensively as the Affordable Care Act does without increasing the deficit," the president said, "you can implement that plan and we'll work with you to do it."
"I will go to bat for whatever works, no matter who or where it comes from."
Under the Affordable Care Act states have the flexibility of withdrawing from mandates in 2017.
But a bipartisan amendment introduced by Senators Ron Wyden (D-OR), Scott Brown (R-MA) and Mary Landrieu (D-LA) pushes up that timeline allowing states to opt out starting in 2014.
The president announced his support for that legislation in a White House speech to the National Governors Association, where he also took the rare step of agreeing with his once Republican campaign rival, the former governor of Massachusetts. FULL POST
February 23rd, 2011
11:27 AM ET
"Hi folks, I'm Kalpen Modi from the White House Office of Public Engagement," the actor-turned civil servant says in a video posted Tuesday on the White House blog.
"I wanted to take a moment to talk to you about something important in the new health care law for you as a young person," Modi continues.
Of course, most of those young people he was addressing know Modi not for his role in the White House , but as Kal Penn the actor, famous for his character Kumar in the popular "Harold and Kumar" movie series. Modi has worked in a relatively low profile White House job since 2009, briefly taking a hiatus last year to film a movie.
In the video, Modi, in a suit and tie, explains how those under the age of 26 can ensure they are covered by their parents' insurance plan as dictated in the Obama health care law.
Not as entertaining as Kumar, but a solid performance nonetheless.