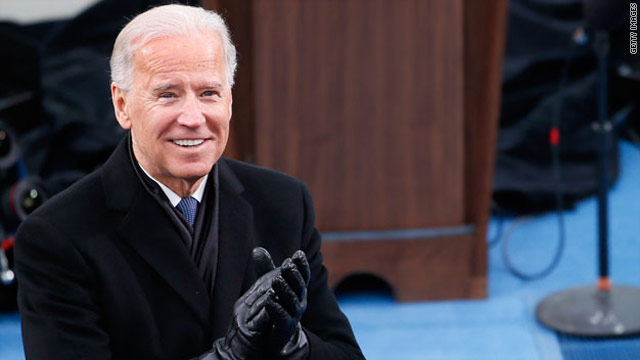 January 31st, 2013
12:59 PM ET
(CNN) – The issue of Syria will take center stage during Vice President Biden's five day trip to Europe as tensions continue to escalate across the region, the White House said Thursday.
The highlight of Biden's visit to four European cities is expected to come Saturday at a national security conference in Munich, Germany, where he will meet with UN Special Representative to Syria Lakhdar Brahimi, Russian Foreign Minister Sergey Lavrov, and leaders of the Syrian Opposition Council, the White House announced Thursday.
The meetings come in the wake of increased sectarian strife in Syria as well as news that Israeli fighter jets Thursday struck a Syrian convoy suspected of moving weapons to Hezbollah in Lebanon.
Biden, who departs for Europe Thursday evening, will also make stops in Berlin, Paris, and London before returning to Washington on Wednesday. In each country, he is slated to sit down with top officials including German Chancellor Angela Merkel, French President Francois Hollande and UK Prime Minister David Cameron.
At all the meetings, White House officials said the latest developments in Syria would be a leading topic of conversation, as well as issues surrounding the Eurozone, the French military effort in Mali, and security issues surround Iran.
FULL POST
November 21st, 2011
11:39 AM ET
The White House didn't quite get the reaction it was hoping for at the season-finale NASCAR event Sunday that featured a special appearance by first lady Michelle Obama and Jill Biden.
Obama and Biden were honorary grand marshals at the event in an effort to highlight their Joining Forces campaign – a cause that spotlights veteran issues and seeks to provide assistance to service members and their families.
But while the effort has drawn bipartisan support and praise, Obama and Biden were greeted by loud boos from several in the massive crowd when they were introduced on stage to officially begin the race. Obama and Biden did not appear to react to the boos and they were soon drowned out by loud jets flying over head.
Kristina Schake, the first lady's communication's director, did not respond directly to the booing crowd members but said, "Mrs. Obama and Dr. Biden were proud to stand with a true American hero and join NASCAR to honor all the men and woman who serve our country and the families who support them."
Meanwhile, the two reportedly received a standing ovation at a private reception before the race with NASCAR drivers.
Less-than polite fans are hardly out of the ordinary when politicians appear at a sporting event. President Obama was greeted with a mixture of boos and cheers himself when he threw out the first pitch at a Washington Nationals game last year. The same goes for Sarah Palin, who received an unenthusiastic reception while dropping first puck at Philadelphia Flyers-New York Rangers hockey game in 2008.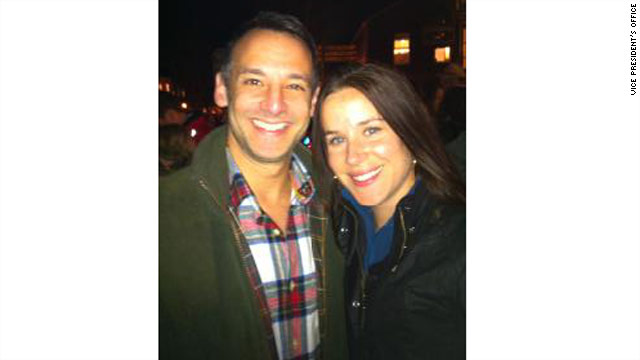 October 31st, 2011
05:05 PM ET
While speaking in Wilmington, Delaware last week Vice President Joe Biden referred to his "future son in law" several times, but no one knew yet if his only daughter Ashley was actually engaged. Well, now it's official.
"Ashley recently got engaged and the Vice President, Dr. Biden and their entire family are thrilled," said Jill Biden's communications director, Courtney Diesel O'Donnell.
Ashley has been dating Dr. Howard Krein for a little over a year and the couple officially got engaged in September. Ashley is a social worker and Krein is a physician specializing in Otalaryngology and Facial and Reconstructive Surgery.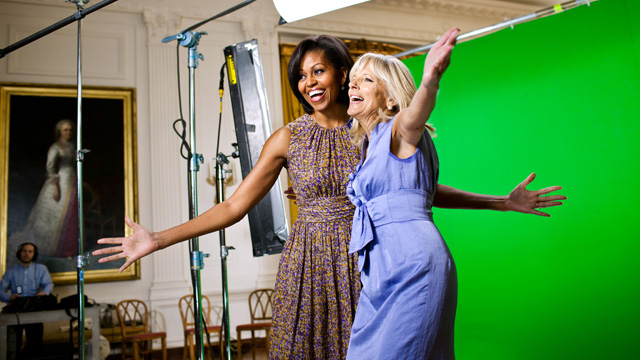 October 17th, 2011
03:08 PM ET
First Lady Michelle Obama and Jill Biden, wife of Vice President Joe Biden, will be heading to St. Louis, Missouri on Wednesday to attend game one of the Major League Baseball World Series between the Texas Rangers and the St. Louis Cardinals. According to a release from the First Lady's Office, the two women will participate in a pregame ceremony "to recognize Major League Baseball's outstanding support of America's veterans and military families as part of their Joining Forces initiative."
Before the game, Mrs. Obama and Mrs. Biden will host an event honoring military families at the St. Louis Veterans Center featuring "Hall of Famer and Army veteran Red Schoendienst." There they will debut a new public service announcement put together by Joining Forces and MLB featuring New York Yankees first baseman Mark Teixeira and Tampa Bay Rays outfielder Johnny Damon. The PSA will first air later that evening at the game.
The women will also field questions on the new initiative as submitted through MLB's Facebook page and on Twitter using the hashtag #AskMichelle.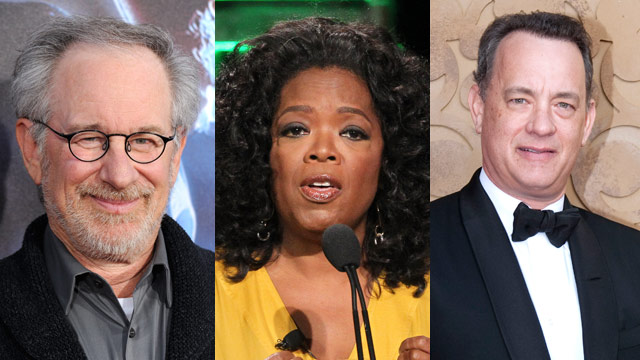 October 12th, 2011
11:25 AM ET
Some of entertainment's biggest names have teamed up with the White House to film public service announcements that call on Americans to honor members of the military, their families, and veterans.
According to the White House, actor Tom Hanks, director Steven Spielberg, and media mogul Oprah Winfrey each star in a separate PSA, which will air on several major network and cable channels over the coming weeks.
The White House says the PSAs come in response to efforts by First Lady Michelle Obama and Jill Biden, who have teamed up in the past around efforts relating to military issues.  The spots were directed and produced by a joint partnership of several organizations, including the American Federation of Television and Radio Artists, Directors Guild of America, Producers Guild of America, Screen Actors Guild and the Writers Guild of America West.
"The entertainment community answered the Joining Forces call and has done what they do best – bring to life stories that move us," Mrs.  Obama said in a statement.  "Through this PSA campaign, Americans will learn more about the unique challenges and needs of our military families, see their strength, resilience and service, and find out how they can give back to these extraordinary troops and families who have given us so much."
The Spielberg, Hanks, and Winfrey PSAs can be viewed Here, Here, and Here.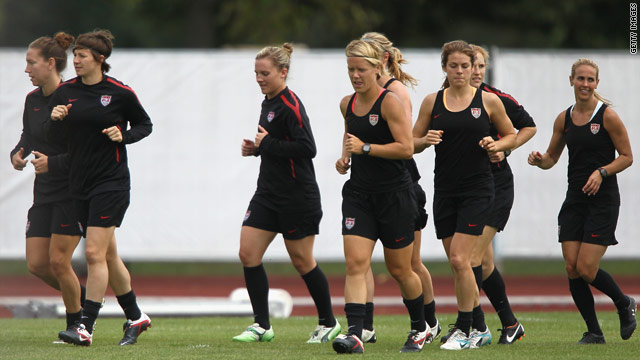 July 15th, 2011
09:51 AM ET
It's soccer mania as the U.S.women's team goes to the Women's World Cup Final in Germany and two high profile U.S.women are on the official presidential delegation to cheer on the team.  The White House Thursday announced Jill Biden, wife of the vice president will lead the group which will include former first daughter Chelsea Clinton.  The final is Sunday July 17 between the United States and Japan.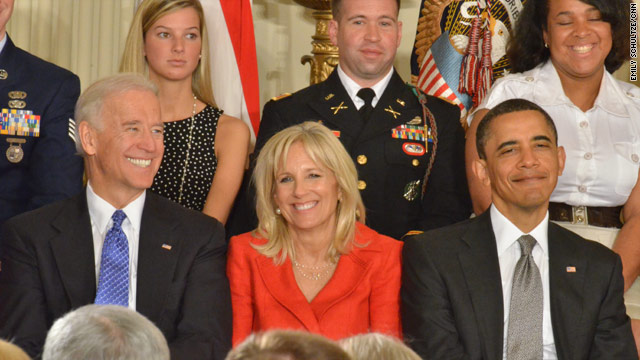 May 9th, 2011
05:43 PM ET
The White House just announced Vice President Biden and Dr. Jill Biden are heading to Italy this summer.
Here's the advisory, just released by the White House:
"Vice President Joe Biden and Dr. Jill Biden will travel to Italy during the first week of June to participate in the celebration of the 150thanniversary of the unification of Italy.  Vice President Biden will also meet with Italian leaders to discuss the full range of bilateral and regional issues, as well as how the United States and Europe can work together to help meet the global challenges we face. Additional details about the Vice President and Dr. Biden's trip will be forthcoming."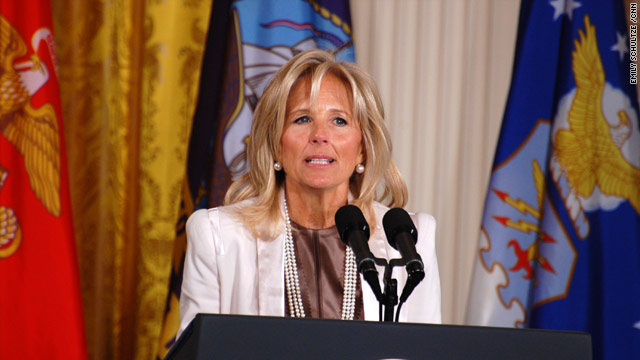 April 19th, 2011
05:18 PM ET
WASHINGTON (CNN) - Dr. Jill Biden, the vice president's wife, will be the commencement speaker for two college graduations next month.
She will be giving advice to graduating students at both Salve Regina University in Newport, Rhode Island and Montgomery County Community College in King of Prussia, PA during commencement ceremonies. Salve Regina is a small Catholic liberal arts school with 2,500 students. Montgomery County Community College has close to 34,000 students on two campuses in Central Pennsylvania.  
Dr. Biden teaches English at Northern Virginia Community College in Annandale, Virginia, the same campus where President Obama hosted a town-hall meeting with students and faculty on Tuesday morning.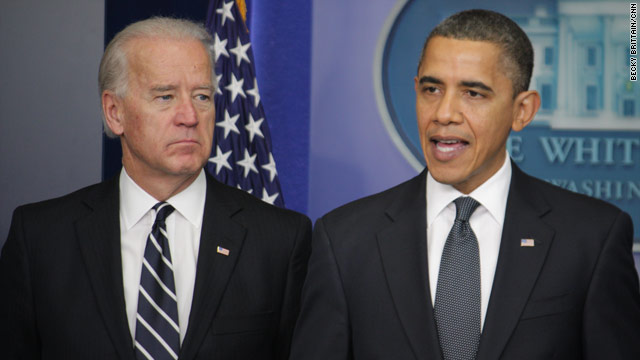 April 18th, 2011
04:12 PM ET
WASHINGTON (CNN) - There are a lot of perks to being President of the United States, unfortunately avoiding taxes is not one of them.  On this tax filing deadline day President Barack Obama and Vice President Joe Biden made public their tax returns.
The president and Mrs. Obama filed a joint return declaring a gross income of $1,728,096.  They paid $453,770 in taxes for 2010.  Most of the Obamas income surprisingly comes not from being president, which was just under $400,000, but instead from proceeds from the books the president has authored.  The Obamas supported dozens of charities from The Boys and Girls Clubs of Greater Washington to the Clinton Bush Haiti Fund to the Fisher House, a public private group that supports the needs of wounded military and their families.  They donated $245,075 or 14% of their income to charity.  The Obamas also deducted just under $50,000 interest paid on their mortgage, not 1600 Pennsylvania Avenue but their Chicago residence.
April 14th, 2011
06:26 PM ET
WASHINGTON (CNN) - With bragging rights on the line, students at a Colorado high school did battle with their military parents in a science competition on Thursday. The event was hosted by first lady Michelle Obama and Dr. Jill Biden, as they continued their cross country tour to promote their recently launched initiative supporting military families.
Mrs. Obama and Biden were joined at the event at Fountain-Fort Carson High School in Colorado Springs by Jamie Hyneman and Grant Imahara from the Discovery Channel program "MythBusters." The two, who host a program that tests the scientific accuracy of various stories and myths, were split up to serve as an adviser to each team. "If you lose, don't blame the Mythbusters," the first lady joked as she kicked off the competition.
The event was used to highlight the new initiative, "Joining Forces," whose efforts include a push to increase interest in math and science at schools serving military children. Such courses "open up a whole new world," for future careers in medicine, engineering, and business Mrs. Obama said in her remarks before the competition got underway.
FULL POST