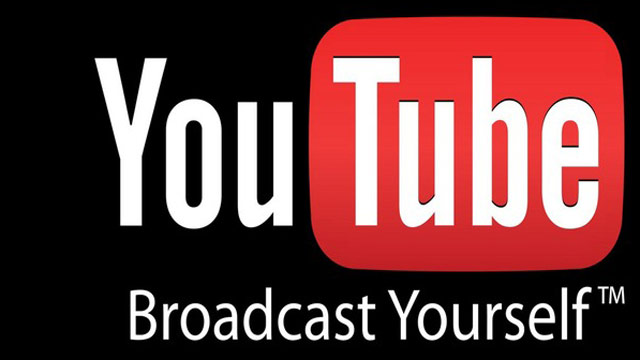 August 24th, 2012
01:11 PM ET
WASHINGTON (CNN) - Americans for Prosperity, the conservative group backed by Kansas billionaires Charles and David Koch plans to "essentially own the front page of YouTube" on Thursday, when Republican presidential hopeful Mitt Romney officially accepts the nomination in Tampa, according to Levi Russell the groups director of public affairs.
The group is buying the large banner space at the top of YouTube's main page. "We'll be running a poll on how visitors feel about President Obama and they'll have the ability to cycle through 3 of our most recent national TV spots," Russell said.
Two of the ads feature testimonials from people who supported President Obama in 2008 but are now having voter remorse.
FULL POST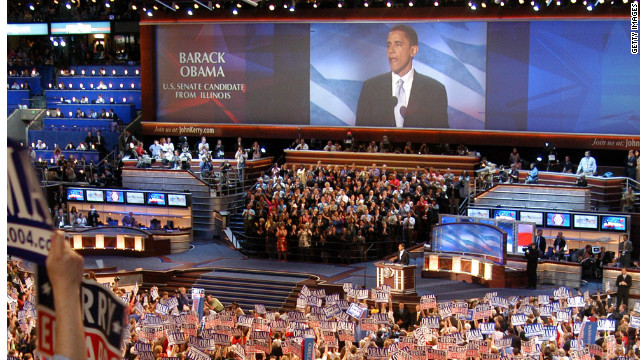 August 23rd, 2012
04:45 PM ET
(CNN) – Senior Obama campaign officials said Mitt Romney will likely get a boost from the Republican National Convention in Tampa, Florida next week–but it won't last long.
With the Democratic convention following the GOP gathering one week later in Charlotte, North Carolina, the Obama campaign feels confident the attention surrounding their convention will halt any momentum Romney may gain as the new nominee.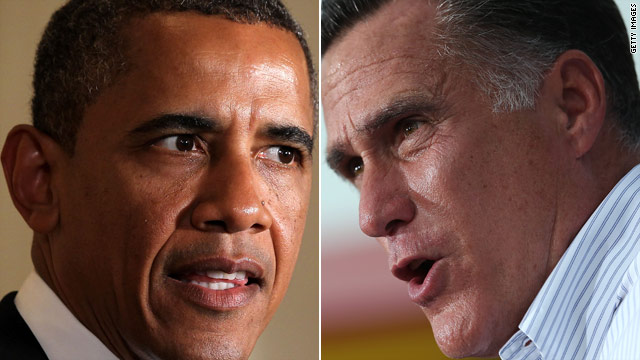 August 22nd, 2012
01:52 PM ET
(CNN) – A Congressional Budget Office report released Wednesday on the potentially dismal impact of the impending "fiscal cliff" prompted finger pointing from both parties, not surprisingly, blaming each other.
The White House placed blame for a gloomy economic outlook on Congressional Republicans and Mitt Romney, the presumptive GOP presidential nominee, named President Barack Obama as the instigator of high projected deficits.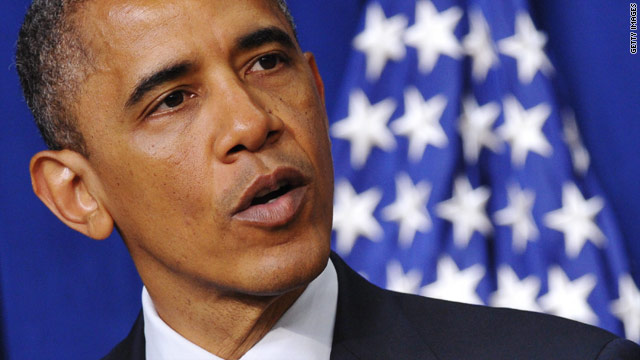 August 20th, 2012
05:03 PM ET
Washington (CNN) – The ongoing battle over Mitt Romney's personal income tax returns isn't personal, President Barack Obama said Monday, saying instead it was essential for voters to understand a presidential candidate's financial background.
Speaking in the White House Briefing Room, Obama pointed to a precedent on releasing tax returns that extended back to Romney's father, George, who ran for the GOP presidential nomination ahead of the 1968 election.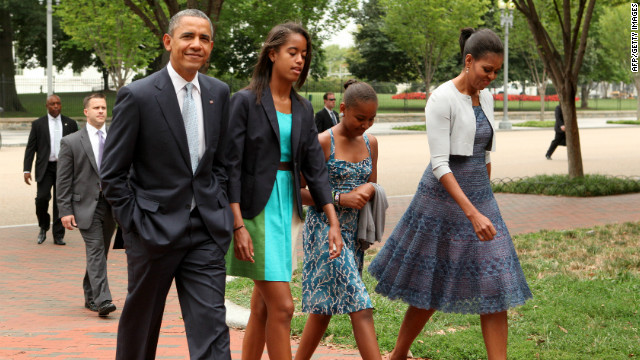 August 19th, 2012
01:23 PM ET
Washington (CNN) – The two men locked in an intense campaign for the White House marked one of the rare days that neither has a campaign event by attending church services with their families on Sunday.
President Barack Obama, along with first lady Michelle Obama and their two daughters, Sasha and Malia, walked across Lafayette Square on an overcast Sunday in the nation's capital to attend mass at St. John's Episcopal Church.
During the sermon, the Rev. Michael Angell spoke about what he called "a summer of violence." He mentioned recent shootings, including the movie theater shooting in Aurora, Colorado, that killed 12 people late last month and the shooting at a Sikh temple in Oak Creek, Wisconsin, that killed six people earlier this month.
FULL STORY
August 14th, 2012
03:07 PM ET
Oskaloosa, Iowa (CNN) - Kicking off the second day of his three-day bus tour across Iowa, President Obama shifted his message from drought relief to renewable energy, and even found a way to connect wind power to Mitt Romney's now-infamous dog Seamus.
Speaking in a state that gets 20 percent of its electricity from wind power, Obama on Tuesday criticized his Republican rival Mitt Romney for opposing tax credits for renewable energy companies.
"During a speech a few months ago Governor Romney even explained his new energy policy this way, I'm quoting here: 'You can't drive a car with a windmill on it,'" Obama said. "That's what he said about wind power: 'You can't drive a car with a windmill on it.' I don't know if he's actually tried that. I know he's had other things on his car."
FULL POST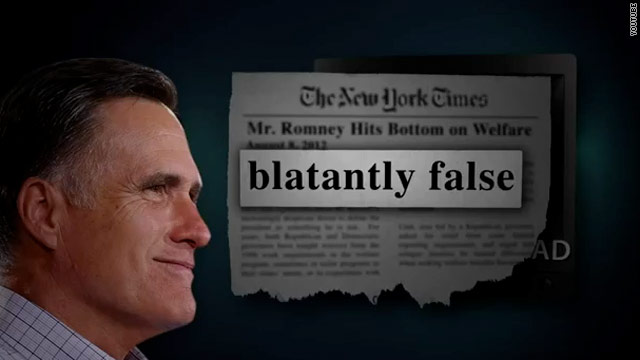 August 10th, 2012
02:53 PM ET
(CNN) – President Barack Obama's re-election campaign countered Mitt Romney's controversial television ad about welfare with the release of its own commercial on Friday.
The new Obama ad, "Blatant," points to news media reports that debunk Romney's welfare-based attacks, labeling them inaccurate or "blatantly false."
President Obama and Republican presidential candidate Mitt Romney both open up about their personal faiths to an unlikely source- the magazine published by the Washington National Cathedral. CNN's Brianna Keilar reports.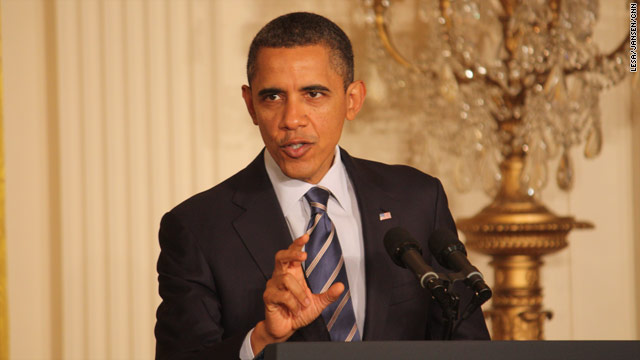 July 27th, 2012
02:40 PM ET
Washington (CNN) - The day before Mitt Romney makes a highly publicized trip to Israel, President Barack Obama on Friday signed a bill passed by Congress designed to increase security ties with the Jewish state.
Both the timing of Friday's event and the presence of TV cameras opened the White House to accusations of political maneuvering in a presidential election year.
Obama's schedule for this week, distributed by the White House on July 20, made no mention of the signing of the United States-Israel Enhanced Security Cooperation Act. The measure won final approval from Congress on July 17, receiving strong bipartisan support.
White House spokesman Jay Carney denied any political intent with the timing of the bill signing, saying the measure passed last week and Obama was traveling from Sunday to Wednesday.
"The president's been on the road, and today was the day to sign it," he said Friday. (READ MORE)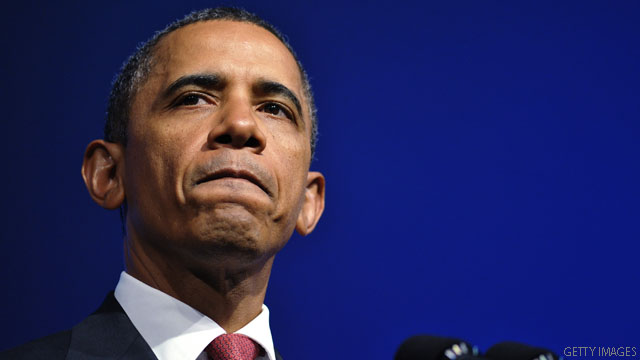 July 24th, 2012
11:48 AM ET
OAKLAND, California (CNN) – After taking a break from his re-election bid after last week's Colorado movie theater shooting, President Barack Obama eased back to the campaign trail Monday by holding several fundraisers in California.
He began his first fundraising remarks by mentioning his trip to Aurora, Colorado, on Sunday to comfort the victims' families.
"I spent time with the families, and the medical staff, the first responders. And sometimes when bad things happen, horrible things happen, I think it's easy for us to slip into despair. And yet if you had spent some time, like I did, with those people, who had faced down just unimaginable pain with strength and grace, it would make you extraordinarily optimistic about America," the president told a fundraiser in Piedmont.