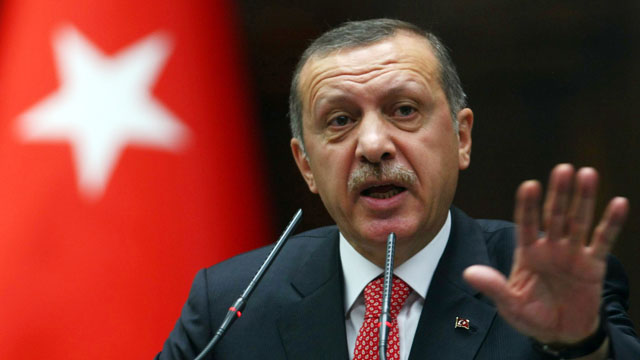 June 26th, 2012
01:00 PM ET
(CNN)–White House spokesman Jay Carney Tuesday condemned Syria's shoot down of a Turkish military plane last week calling the action "unacceptable". Speaking with reporters aboard Air Force One as the president traveled to campaign events in Georgia and Florida, Carney commended Turkey for what he called its "measured" response.
Carney said the United States stands by Turkey and its allies and will work with Turkey to hold Syria's Bashar al-Assad regime accountable. The incident, which occurred last Friday when the Turkish Phantom F-4 was shot down as it flew over Syrian waters, raised even more tension between Turkey and Syria, two heavily armed regional powers.
Carney said Syrians have, in his words, paid for Assad's "hubris and lies" and the spokesman again called for the international community to come together to remove the dictator.
But asked about Syria's regional ally Russia which has been resistant to backing Assad's removal, Carney would only say the United States has had "productive" conversations with Russia and admitted the two countries have "differed" on how to handle the growing violence in Syria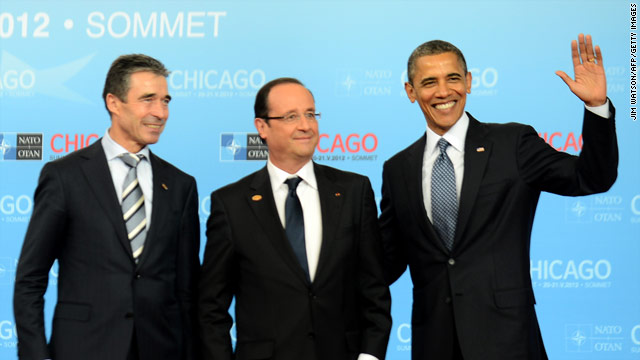 May 21st, 2012
08:39 AM ET
It's all about NATO and the plan for Afghanistan on Monday. President Obama continues to host the NATO Summit in his hometown of Chicago. This morning he'll meet with the International Security Assistance Force to talk about the end game strategy in Afghanistan by the end of 2014. They'll also do the usual family photo but the highlight from the events in NATO today will be when President Obama holds a press conference this afternoon at the conclusion of the summit.
Also, he'll make a quick trip to Joplin, Missouri tonight to deliver the commencement speech for the graduation for Joplin High School. Last year, almost exactly to the day, a massive tornado wiped out the high school and much of the town. President Obama will deliver remarks about 9:15p tonight before returning to DC late tonight (technically on Tuesday).
Click below on the full schedule released by the White House. FULL POST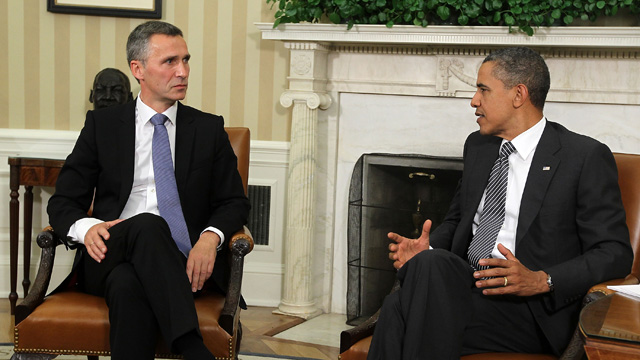 October 20th, 2011
06:16 PM ET
President Obama hosted Prime Minister Jens Stoltenberg of Norway in the Oval Office this afternoon, thanking him for his country's help in the NATO mission in Libya and offering his condolences for the large scale attack that took place in his country earlier this year. In regards to Norway's role in NATO's operations, Obama said that the relatively small Scandinavian country "punches above its weight" when it comes to air support and military assistance. The president also answered one question on whether Gadhafi's death vindicated his approach to the situation in Libya, here's his answer in full:
"There's no doubt that we did exactly what we said we were going to do in Libya, and I think it underscores the capacity of us to work together as an international community. The United States obviously has unique capacities and we are proud of the leadership we showed in that process, but increasingly wherever we have the possibility of working with outstanding partners like Norway then I think that we're going to be even more effective.

"And the United States will always preserve its right and duty to protect ourselves, our allies and our interests, but I think what this shows is that on a whole range of international issues there is an enormous capacity and we are able to leverage greater resources, more effectiveness at lower cost when we're able to work together. And so I'm very proud of the work that did on this operation.

"Most importantly I'm proud of what the Libyan people have achieved and I think they've got enourmous opportunity ahead of them. They've got a lot of challenges as well, but we have no given them the opportunity to determine their own destiny and that's something that we've seen across North Africa and the Arab world that there's nothing unique in aspiring to freedom and human rights and democracy. This is something that all people want to enjoy and I'm very pleased that the Libyan people are going to have the opportunity to do so."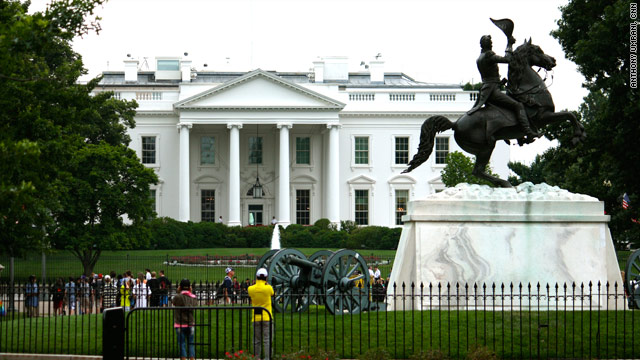 June 5th, 2011
04:04 PM ET
WASHINGTON (CNN) - After spending a quiet weekend in Washington, including a round of golf on Saturday, President Obama faces a busy week ahead at the White House - a week in which he'll focus attention on issues overseas.  The president will host three international leaders, discussing a variety of issues, ranging from the world economy to military operations in Libya and Afghanistan to Africa. 
On Monday, there are no public events scheduled for the president.  President Obama will hold his monthly meeting on Afghanistan and Pakistan with his national security team.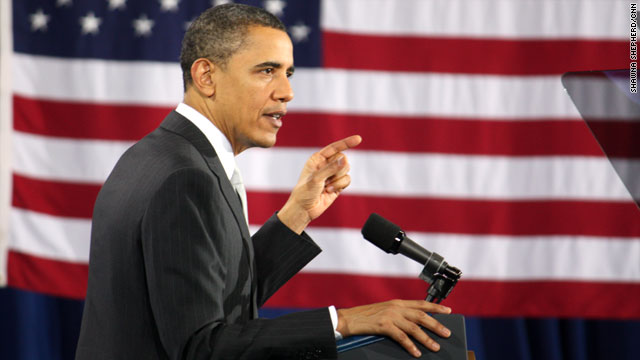 March 28th, 2011
09:16 AM ET
WASHINGTON (CNN) - President Obama's Libya speech began taking shape late last week, but the "themes have been in development for weeks," according to a senior administration official.
Those themes "have been reflected in what the president and others have been saying about Libya all along," the official added.
Pressure had been mounting on the president to deliver a speech on Libya that would provide more clarity to the mission and a reason for the U.S. engagement. FULL POST
BRASILIA, Brazil (CNN) - President Obama is getting up-to-the-minute briefings on the start of military action in Libya during his tour of Latin America. In Brazil on Saturday he declared that an international coalition is ready "to act and act with urgency" to stop Moammar Gadhafi from continuing to attack civilians.
"The people of Libya must be protected," said Obama. "And in the absence of an immediate end to the violence against civilians, our coalition is prepared to act, and act with urgency."
Obama spoke at an event here with Brazilian President Dilma Rousseff and said he would be briefing her on "the steps that we are taking" with other nations like the United Kingdom and France to put ever more pressure on Gadhafi.
November 21st, 2010
04:00 PM ET
LISBON, Portugal (CNN) – CNN photojournalist Martin Dougherty and I take you behind the scenes of a recent trip with President Obama.  We take you through our grueling 20-hour day, starting at Andrews Air Force Base near Washington, flying overseas to Lisbon, Portugal, where we covered the president at the NATO Summit.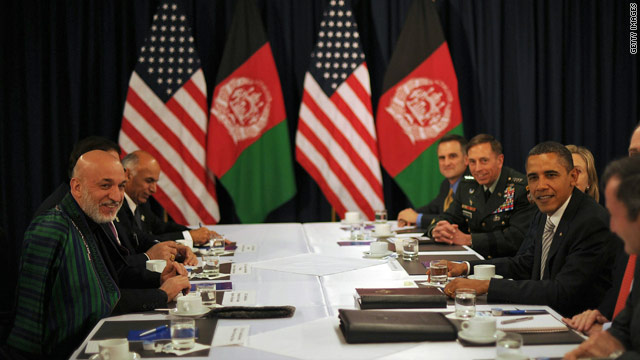 November 20th, 2010
02:14 PM ET
LISBON, Portugal (CNN)–  During a very brief photo-op between President Obama and Afghan President Hamid Karzai, the two leaders were were casually chatting while the press was in the room. 
They talked about the NATO summit overall and Karzai thanked Obama for setting the right tone with his remarks. Obama's response? He thanked him and said "That was my goal. Every once in a while, I do things right."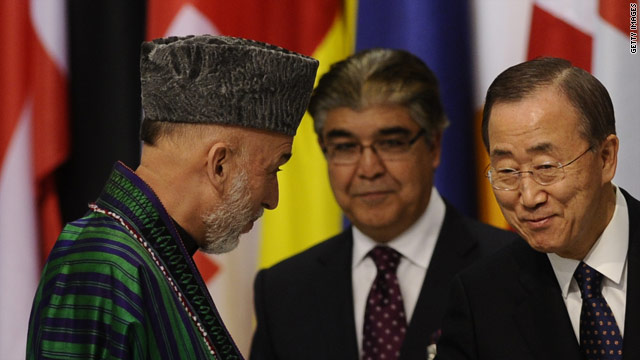 November 20th, 2010
11:00 AM ET
By CNN Wire Staff
LISBON, Portugal (CNN) –NATO and the Afghan government on Saturday forged a "long-term" partnership declaration - an agreement that will leave international forces in the war-torn country for many years after a planned military transition in 2014.
"We will stay as long as it takes to finish our job," said Anders Fogh Rasmussen, NATO's secretary-general.
FULL POST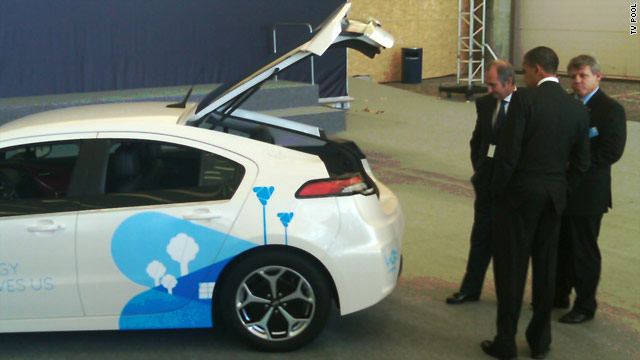 November 20th, 2010
09:06 AM ET
LISBON, Portugal (CNN) –While President Obama was at the NATO Summit, he took some time away from meetings to check out and tout the next generation of GM cars headed to European markets.