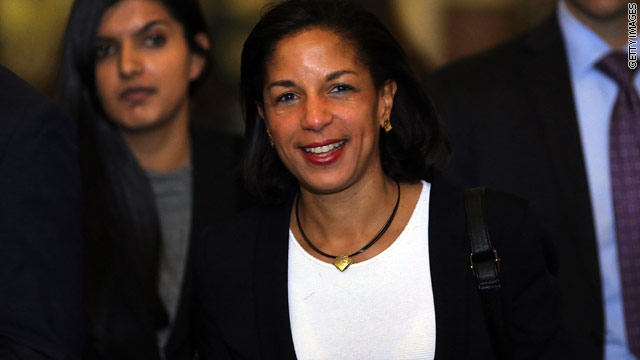 December 14th, 2012
10:43 AM ET
Washington (CNN) – Oh to be a fly on the wall in the Oval Office Friday when President Obama meets with U.N. Ambassador Susan Rice.
The private one-on-one meeting comes the day after Rice abruptly withdrew her name from consideration to be the next secretary of state, citing a "lengthy, disruptive, and costly" confirmation process.
Rice, thought to be the president's first choice for the top diplomatic post, took repeated fire for her comments in the aftermath of the September 11, attack on the U.S. mission in Benghazi, Libya. Meanwhile, a goodwill trip to Capitol Hill to allay concerns late last month did more harm than good.
While the president defended Rice publicly on more than one occasion, his delay in nominating her to the post was largely read as a sign he was wavering on his decision which weakened her standing.
As the president gets set to name a new national security team – which includes a defense secretary, CIA director and secretary of state – there was speculation that Rice might be tapped to fill Tom Donilon's shoes as national security adviser.
FULL POST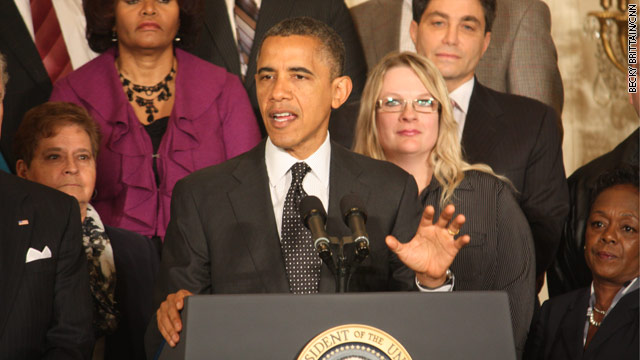 December 13th, 2012
10:55 AM ET
President Obama's latest fiscal cliff PR effort comes this afternoon, when the president sits down for four local interviews with stations in Philadephia, Miami, Minneapolis, and Sacremento. The interviews, just announced by the White House, constitute the latest move in a string of White House efforts to rally the public to the president's position on raising tax rates as part of a fiscal cliff compromise.
Actual announcement by the White House:

In the afternoon, the President will do a round of regional interviews with anchors from WPVI, Philadelphia, Pennsylvania; WSCV Univision, Miami, Florida; WCCO, Minneapolis, Minnesota; and KCRA, Sacramento, California. These interviews are embargoed until 5PM EST. The interviews, in the Diplomatic Room, are closed press.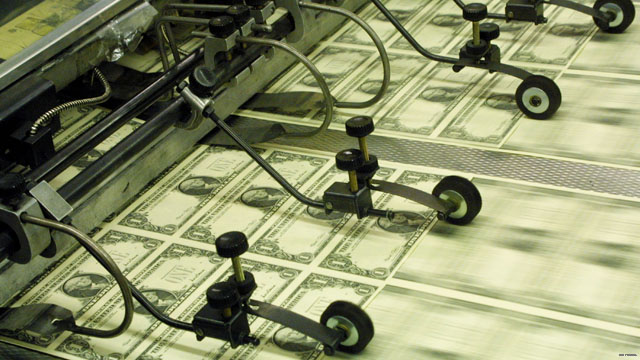 December 7th, 2012
10:33 AM ET
Washington (CNN) – The White House continued to make its case for extending tax cuts for middle class Americans Friday, this time aided by the positive November jobs report.
Alan Krueger, Chairman of the Council of Economic Advisers, said the report, which showed the economy added 146,000 jobs in November and unemployment inched down to 7.7%, is further evidence of a positive employment trajectory in the United States. He also encouraged support for President Barack Obama's plan to ensure tax rates for the majority of Americans do not go up at the end of the year.
FULL POST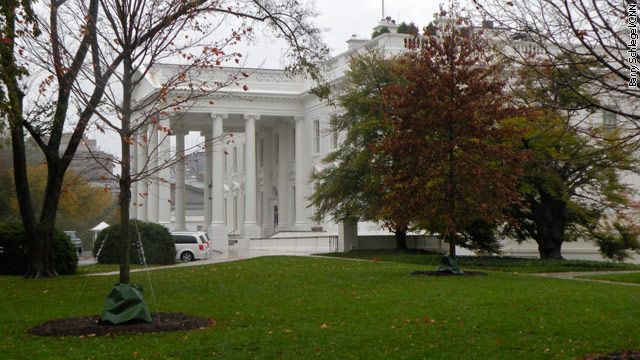 December 7th, 2012
07:58 AM ET
Washington (CNN) - President Barack Obama has no public events on his schedule and there is no press briefing scheduled Friday, on the same day the Labor Department releases its November jobs numbers. Obama will meet with senior advisers in the Oval Office and later sign the Child Protection Act of 2012 in the Oval Office, away from cameras.
Vice President Joe Biden will have lunch with a group of "middle class Americans" who would see their income taxes go up if Congress does not extend the middle class tax cuts. The Biden excursion is the latest public push from the administration's stance in the ongoing fiscal cliff negotiations. One of the lunch's expected participants participated in the #My2k campaign, according to the White House. The Twitter campaign resulted in the president answering questions online and encouraged Americans to detail how the would be affected should their tax levels not be extended at the end of the month.
FULL POST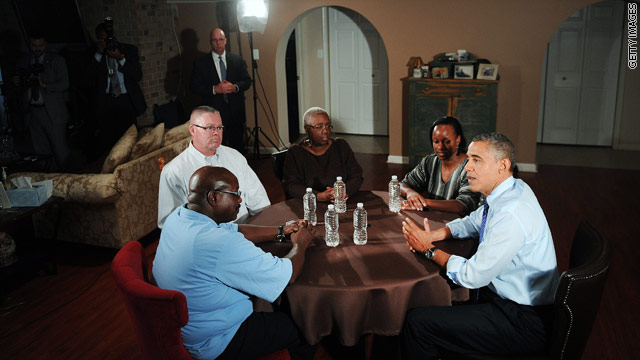 December 6th, 2012
03:58 PM ET
(CNN) – In one of the White House's more elaborate photo-ops surrounding the ongoing fiscal cliff standoff, President Obama Thursday ventured nine miles west of Washington, D.C., to sit down with what his aides described as a "middle class family" in Falls Church, Virginia.
"For them to be burdened unnecessarily because Democrats and Republicans aren't coming together to solve this problem gives you a sense of the costs involved in very personal terms," the president told reporters flanked by members of the Santana family in their living room.
"Obviously it would also have impact on the economy because if this family has $2,000 less to spend that translates to $200 billion less in consumer spending next year," Obama added.
The White House said Tiffany Santana, a high school English teacher, was among those who engaged in the #My2K social media campaign – the effort launched by the White House last week to encourage Americans to write in with stories on how an increase in taxes would affect their lives.
According to the White House, Santana explained her family household includes her husband, 6-year old son, and her parents. Because her parents are also middle-income wage earners, the entire household would see their tax bill go up by $4,000 if the Congress does not act, Santana said.
"The message that I got from Tiffany and the message that I think we all want to send to members of Congress is this is a solvable problem," Obama also said.
Ahead of the visit, the White House also released a slickly-produced video of the family – reminiscent of a campaign commercial - in which they detailed their monthly expenses and explained why they supported the president's position. Meanwhile, an Obama/Biden yard sign was spotted still gracing their lawn.
The living room sit-down constituted the president's latest effort to take his case on the fiscal cliff debate to the American people directly. Earlier this week he spoke to workers at a toy-manufacturing plant outside Philadelphia. He's set to make a similar speech in Detroit next week.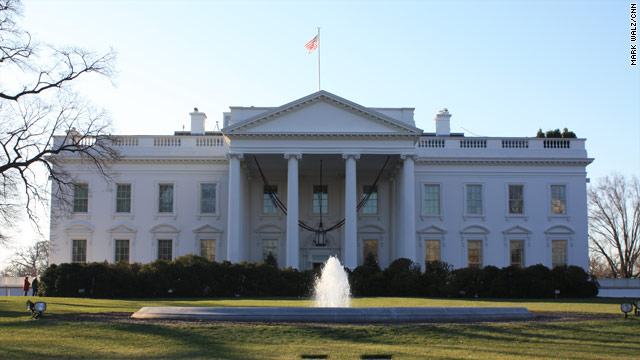 December 6th, 2012
07:30 AM ET
Washington (CNN) – With the leaders in Washington locked in a fiscal cliff standoff, President Barack Obama will visit a "middle class" home in Northern Virginia on Thursday to promote his proposal in the negotiations, according to the White House.
A member of this particular family, the White House said, engaged in the administration's #My2K Twitter campaign over the last week that encouraged Americans to ask questions of the president and share how the money saved by extending the Bush-era tax cuts for 98% of Americans will impact their lives.
FULL POST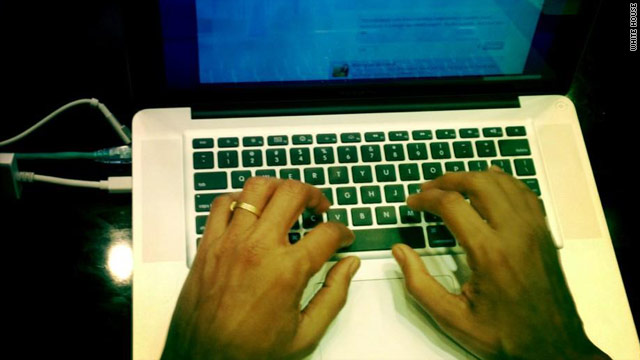 December 3rd, 2012
03:16 PM ET
(CNN) – President Obama took his message on the fiscal cliff negotiations to Twitter Monday, personally responding to a handful of selected tweets regarding the ongoing debate over proposed changes to taxes and spending.
But while Twitter may have provided a fairly new venue for Obama to convey his message (he's personally used Twitter only a handful of times), the president's talking points on the issue mirrored those he has delivered repeatedly since negotiations began in earnest last month.
In his nearly 60-minute session on Twitter, conducted from a laptop set up in the Roosevelt Room of the White House, Obama responded to about 10 questions, ranging from the likelihood of certain tax deductions being cut for middle class wage-earners to which spending cuts the president would agree to.
While the president said little on Twitter he and his aides haven't said before, he made clear he is looking for more revenue than spending cuts in this deal because of the already $1 trillion in spending cuts he agreed to in last year's negotiations.
[tweet https://twitter.com/whitehouse/status/275687076480032768%5D
This has come as an apparent surprise to the GOP leadership, who expected the president would be open to significantly more spending cuts this round of negotiations.
It wasn't all fiscal talk on Twitter however. The last tweet Obama replied to concerned his beloved Chicago Bears and Chicago Bulls.
[tweet https://twitter.com/whitehouse/status/275687472455901184%5D
December 2nd, 2012
03:42 PM ET
An array of talents will be on display Sunday at the Kennedy Center Honors gala where President Barack Obama will toast the lifetime achievements of an iconic ballerina, a famed comedian, a timeless actor and two chart-topping musical acts.
In the 35th installment of the honorary event, late-night show host David Letterman, ballerina Natalia Makarova, actor Dustin Hoffman, blues musician Buddy Guy and the rock group Led Zeppelin will join the ranks of the top musicians, dancers and actors of their time.
Past honorees run the entertainment gamut - from the likes of Clint Eastwood and Sean Connery in the movie world, to Aretha Franklin and Bob Dylan in music, to Ginger Rogers and Mikhail Baryshnikov in dance, among dozens of others.
FULL STORY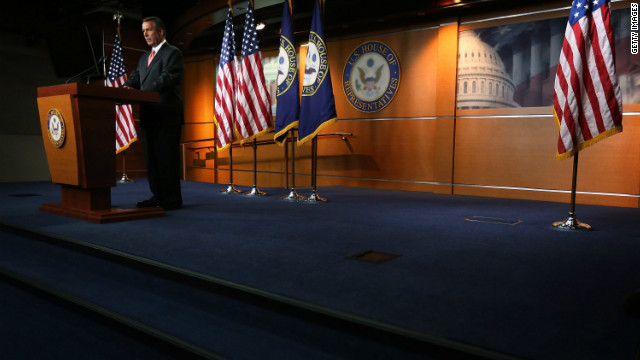 November 30th, 2012
08:42 AM ET
Washington (CNN) – The White House and Congressional Republicans are squaring off in negotiations to avert the fiscal cliff, with each side accusing the other of blocking a deal.
For the first time we're getting a look at what the White House is offering to break the stalemate. Republicans consider it an overreach. Democrats make clear it's a first offer, to get specific on the numbers.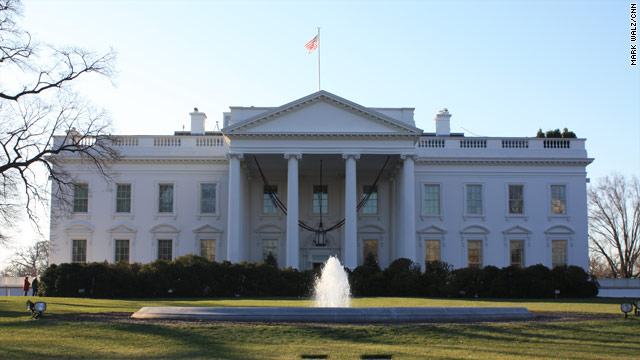 November 30th, 2012
07:38 AM ET
There will be no Obama 2012 signage or a campaign playlist, but the president's trip to a Philadelphia suburb Friday might feel a bit like late October again. Obama will hit the road to promote his position on freezing tax rates for households making under $250,000 while increasing those of the wealthiest wage-earners. The midday trip to Hatfiled, PA has already been criticized by Senate Minority Leader Mitch McConnell, who said earlier this week the president "is back on the campaign trail presumably with the same old talking points that we are all quite familiar with."
Obama will tour The Rodon Group manufacturing facility, a toy manufacturer whose products include Tinkertoy, K'NEX Building Sets and Angry Bird Building Sets. The tour will be followed by formal remarks at 12:05 PM.  He returns to the South Lawn at 2:55 PM.
Full schedule after the jump:
FULL POST