April 26th, 2012
11:23 AM ET
WASHINGTON (CNN) –With more reports surfacing of misconduct by Secret Service personnel and other federal law enforcement officers during overseas trips, a U.S. government official familiar with the Secret Service acknowledged missteps by Secret Service agents in the past, but was quick to defend the government's internal review process.
"We have had employees that have engaged in misconduct" the official told CNN. "People make mistakes."
The government official noted that's to be expected given that the Secret Service has been around for 147 years.
Citing a privacy policy against discussing specifics the official said the Secret Service Office of Professional Responsibility dealt with those matters.
The official was quick to point out that the latest allegations of misconduct in advance of President Obama's trip to El Salvador last year are not limited to the Secret Service. In fact, Seattle TV station KIRO, a CNN affiliate, cited an unnamed U.S. government contractor who worked extensively with the Secret Service advance team in San Salvador prior to President Barack Obama's trip there in March, 2011.
The source said he was with about a dozen Secret Service agents and a few U.S. military specialists at a strip club in the city a few days before Obama arrived, KIRO reported. CNN cannot independently confirm the allegations.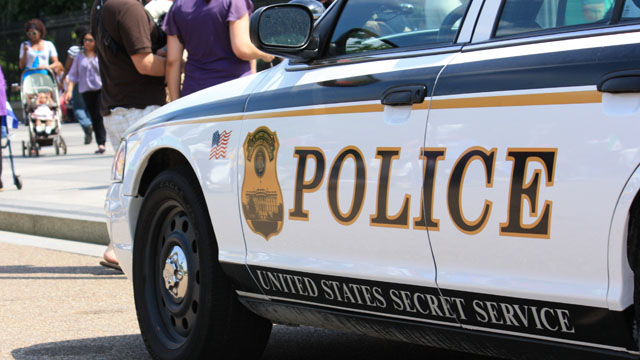 April 26th, 2012
11:03 AM ET
Responding to reports from Seattle's KIRO TV of additional allegations of misconduct by Secret Service agents in the past…
Spokesman Edwin Donovan tells CNN's Dan Lothian:
"The recent investigation in Cartagena has generated several news stories that contain allegations by mostly unnamed sources. Any information brought to our attention that can be assessed as credible will be followed up on in an appropriate manner."
April 25th, 2012
11:16 AM ET
Washington (CNN) - The U.S. Secret service may have swiftly determined the fate of a dozen of its members caught up in the prostitution scandal in Cartagena, Colombia, but spokesman Edwin Donovan tells CNN their investigation is not over.
"We still have folks on the ground in Cartagena," Donovan said.
One day after president Obama praised the agency on "Late Night with Jimmy Fallon," but referred to those involved in the scandal as "knuckleheads," USSS investigators are still working to piece together more details.
"Interviews and corroborative interviews continue," Donovan said.
Nine of the twelve service members who were under investigation have left or are being forced out of the agency.
In a statement Tuesday, Assistant Director Paul Morrissey stressed their commitment to conducting a thorough investigation and vowed the agency would "not hesitate to take appropriate action should any additional information come to light."
FULL POST
April 18th, 2012
10:17 PM ET
CNN Chief White House Correspondent Jessica Yellin reports the latest in the investigation surrounding allegations that Secret Service agents brought prostitutes to their hotel rooms in Cartagena, Colombia.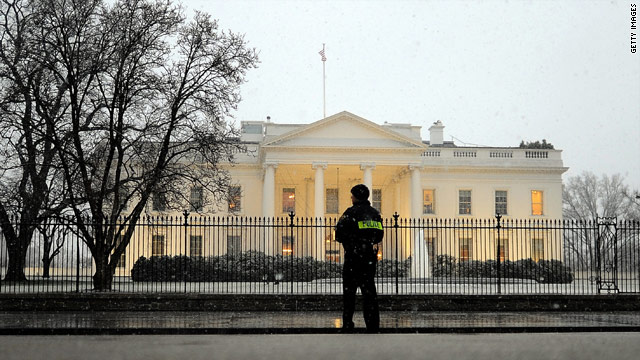 April 18th, 2012
05:52 PM ET
The following is a statement from Assistant Director Paul S. Morrissey, U.S. Secret Service Office of Government and Public Affairs:
"Although the Secret Service's investigation into allegations of misconduct by its employees in Cartagena, Colombia, is in its early stages, and is still ongoing, three of the individuals involved will separate or are in the process of separating from the agency:
*    One supervisory employee was allowed to retire from the agency.
*    Another supervisory employee has been proposed for removal for
cause, which requires a 30-day notice, an opportunity to respond and the
right to be represented by private legal counsel.
*    A third non-supervisory employee has resigned.
The remaining eight employees continue to be on administrative leave.
Their security clearances remain suspended.
The Secret Service continues to conduct a full, thorough and fair investigation, utilizing all investigative techniques available to our agency.  This includes polygraph examinations, interviews with the employees involved, and witness interviews, to include interviews being conducted by our Office of Professional Responsibility in Cartagena, Colombia.
Since these allegations were first reported, the Secret Service has actively pursued this investigation, and has acted to ensure that appropriate disciplinary action is effected.  We demand that all of our employees adhere to the highest professional and ethical standards and are committed to a full review of this matter.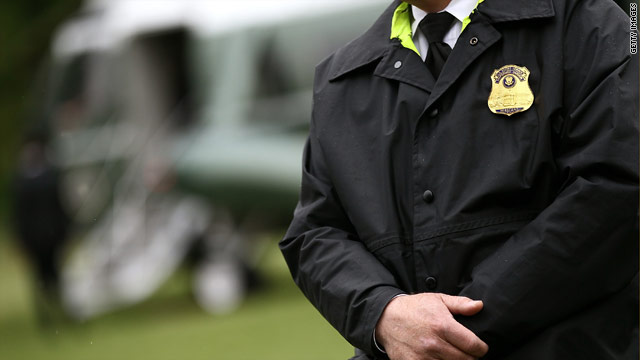 April 18th, 2012
05:39 PM ET
(CNN) - The U.S. Secret Service is set to announce agent resignations following a prostitution scandal in Colombia, according to a source with knowledge of the investigation. The resignations could occur as early as Wednesday evening, the source said, adding that not all 11 agents involved in the scandal are expected to resign.  
April 18th, 2012
05:33 PM ET
By CNN's Laura Smith-Spark
(CNN) - The scandal over allegations that Secret Service agents brought prostitutes to their hotel rooms in Colombia ahead of a visit by U.S. President Barack Obama keeps growing. And with it come awkward questions about whether a strong macho element in the culture of the U.S. Secret Service could pose a threat to security, and how women agents fit into the picture.
Journalist and commentator Kiri Blakeley asked in a blog post Tuesday why there are not more women Secret Service agents to counter this kind of bad behavior.
"The reason there should be more is simple: Women don't get into trouble the way men do," she wrote, suggesting that women make better moral choices than men.
"Seriously, can you imagine a bunch of Secret Service gals going on a trip to Colombia, where they are scheduled to secure the environment for their boss, who happens to be, oh, the most powerful man in the world, and then hiring a bunch of call guys?" she asks.
The identities of the 11 Secret Service agents implicated in the investigation have not been disclosed, nor have those of as many as 10 U.S. military personnel also suspected of involvement. But it is widely assumed they are all men.
However, Jeffrey Robinson, who wrote "Standing Next to History: An Agent's Life Inside the Secret Service," with former senior special agent Joseph Petro, said the incident in Colombia should not cast doubts on the professionalism of Secret Service agents as a whole, whatever their gender.
FULL POST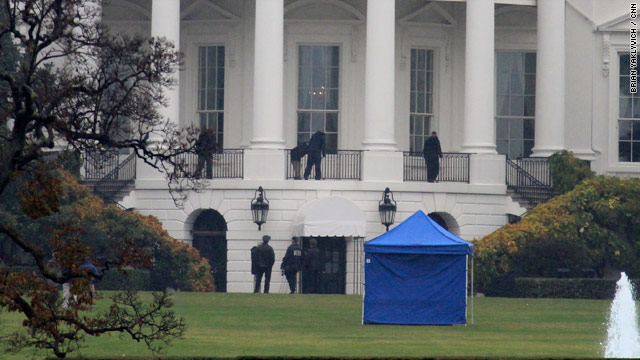 November 16th, 2011
04:34 PM ET
Washington (CNN) - A man wanted in connection with a White House shooting incident was arrested Wednesday in Pennsylvania, the U.S. Secret Service announced.
Oscar Ramiro Ortega-Hernandez, who was arrested by Pennsylvania State Police near Indiana, Pennsylvania, was allegedly involved in a shooting Friday night that may be responsible for two bullets found at the White House.
One bullet hit a window and was stopped by bulletproof glass, and another was found on the White House exterior, the Secret Service said. Both bullets were found Tuesday.
There is no specific concern for President Barack Obama's safety, a Secret Service official not authorized to speak on the record told CNN.
The bullets were found on the south side of the White House, the official told CNN.
"A round was stopped by ballistic glass behind the historic exterior glass. One additional round has been found on the exterior of the White House. This damage has not been conclusively connected to Friday's incident, and an assessment of the exterior of the White House is ongoing," a Secret Service statement said.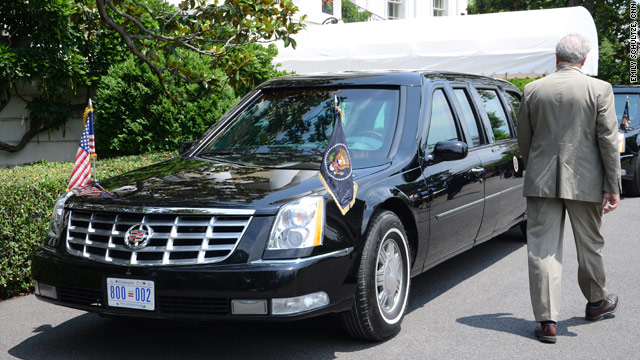 July 4th, 2011
07:52 AM ET
      Washington (CNN) - The round gold-trimmed presidential seal is an impressive symbol affixed to the door of the limousine known as "The Beast."
      It appears to be a permanent part of the limo. But in reality, it's a magnetic seal that comes on and off, vulnerable to wind and elements just like anything we'd put on our own cars.
      And Thursday night, the seal came off during the President Obama's motorcade to the airport after his fundraising visit to Philadelphia, ending up alongside Interstate 76.
      Secret Service spokesman Ed Donovan said Secret Service agents and Philadelphia police returned to the area off the freeway that night and looked for it, but were unable to find it in the dark.
      But the next day, a Philadelphia police officer found it on the side of the road. The Philadelphia Daily News reports the officer had been part of the motorcade the night before, and was helping a disabled car when he spotted it.
      It was brought to the Secret Service field office and is being returned to Washington.
      "It happens periodically," Donovan said. "They're only magnetic. They're not put on any special way."
February 25th, 2011
11:34 AM ET
According to the Athens Banner-Herald, Rep. Paul Broun (R-GA) got a doozy of a question at a town hall meeting Tuesday.
The reporter couldn't hear the question, but reported that the "whatever it was, it got a big laugh."
Later, a Broun spokesperson confirmed to the reporter that the question was, in fact, "Who is going to shoot Obama?"
According to the Athens paper, Congressman Broun did not denounce the question, but responded:
The thing is, I know there's a lot of frustration with this president. We're going to have an election next year. Hopefully, we'll elect somebody that's going to be a conservative, limited-government president that will take a smaller, who will sign a bill to repeal and replace Obamacare.
Today the United States Secret Service said they interviewed the subject. "We've taken appropriate investigative steps. At this point we consider the matter closed," Secret Service spokesman Ed Donovan told CNN.