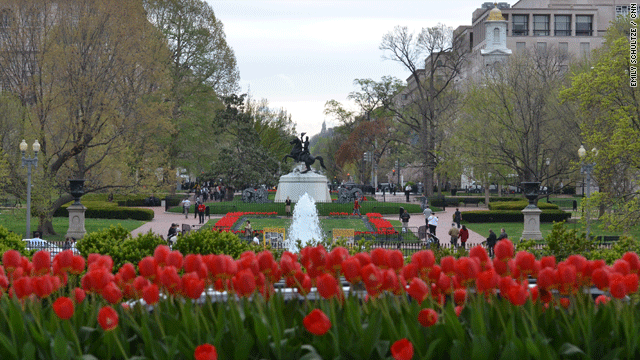 WASHINGTON (CNN) - This afternoon President Obama will lay out his ideas  for long-term deficit reduction.     He will do this during a 1:35pm speech at George Washington University in Washington, D.C.    Just prior to the speech he will discuss his fiscal policy with the bipartisan leadership of both the House and the Senate.
The official schedule is after the jump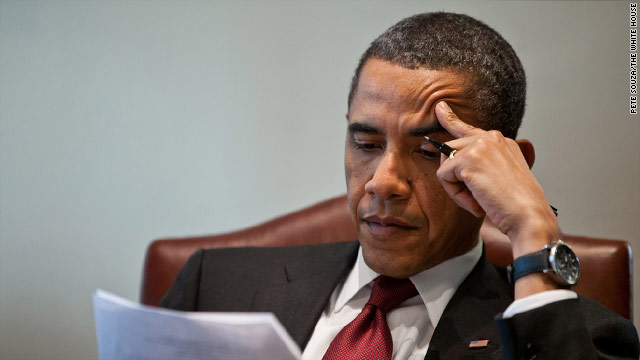 April 3rd, 2011
01:15 PM ET
Washington (CNN) – President Barack Obama made separate calls on Saturday to House Speaker John Boehner, and Senate Majority Leader Harry Reid to discuss ongoing budget negotiations, according to a statement released by the White House.
In the weekly GOP address released before the call, Boehner made it clear that bipartisan cooperation was not immediately within reach. "You've heard Democratic leaders claim an agreement has been reached on this issue, but let me be clear," he said. "There is no agreement. Republicans continue to fight for the largest spending cuts possible to help end Washington's job-crushing spending binge."
During the call, the president affirmed the need to cut spending and acknowledged progress toward reaching a bipartisan compromise to make $73 billion in spending cuts this year.
His team has been given a directive to work through the weekend and reach resolution on what will be eliminated, with an instruction to steer clear of any cuts that undermine economic growth, job creation and the ability to "win the future." The president voiced opposition to cuts that undermine those goals and any efforts to use the negotiation process as a way to further political agendas unrelated to the reduction of the deficit and spending.
Though he recognized the progress made toward spending legislation, Obama warned that the process is running out of time, and encouraged both parties to reach a solution in time to avoid a shutdown of government and possible threat to economic recovery.
Following the call, Boehner spokesman, Michael Steel objected to the notion of a compromise, saying, "The speaker reminded the president that there is no 'deal' or agreement on a final number, and he will continue to push for the largest possible spending cuts."
FULL STORY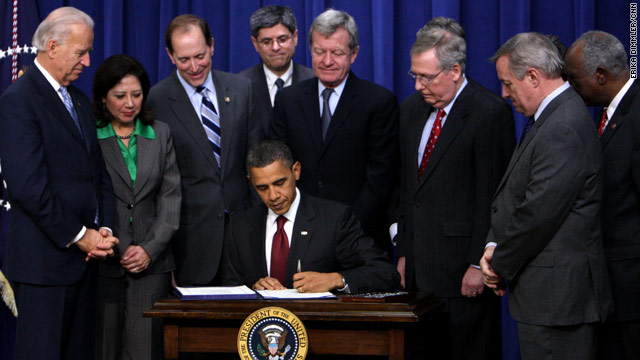 December 17th, 2010
02:40 PM ET
Washington  (CNN) - The late night House vote to pass Bush-era tax cuts was a big victory for President Obama, but it was greeted with muted celebration.
White House spokesman Robert Gibbs said he wasn't awake at the time. "I think some of us were…certainly asleep," he said.  "Asleep?" a stunned reporter asked. "Yes," Gibbs responded.
It was a low key evening for the president as well who apparently wasn't following the vote in the final hours.
A White House official said Phil Schiliro, Assistant to the President for Legislative Affairs, emailed him "around midnight" with news that the bill had passed.  At the time the president was reading in the private residence.
Unlike other major Obama accomplishments passed by Congress, there was no statement hailing the bill and no senior advisers blanketing the morning network shows.  After several attempts to get reaction to the overnight victory, one top aide finally told CNN, the White House was "feeling pretty good" about the vote.
FULL POST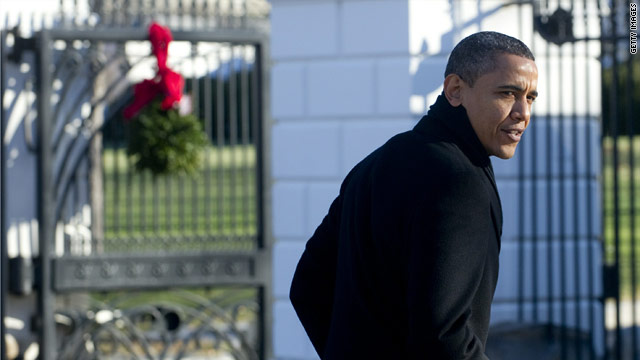 December 15th, 2010
04:24 PM ET
By the CNN Wire Staff
Washington (CNN) - The Senate approved a controversial $858 billion tax cut package Wednesday, overwhelmingly voting to extend the Bush-era tax reductions despite a series of objections from both the left and the right.
The measure, which passed 81-19, now advances to the House of Representatives.
The House will take up the bill Thursday, according to Majority Leader Steny Hoyer, D-Maryland.
The package includes a two-year extension of the Bush-era tax cuts set to expire December 31. It also would extend unemployment benefits for 13 months, cut the payroll tax by 2 percentage points for a year, restore the estate tax at a lower level and continue a series of other tax breaks.
Check out the complete story on CNN Politics.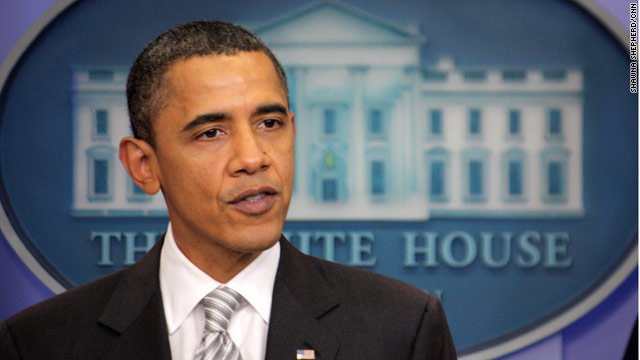 WASHINGTON (CNN) – President Obama made a statement in the White House Brady Press Briefing Room after Obama and Republicans received enough votes to clear a procedural hurdle in the Senate that would allow voting to continue on the tax and benefits package for senators delayed by inclement weather.
"I recognize that folks on both sides of the political spectrum are unhappy with certain parts of the package, and I understand those concerns.  I share some of them," he said.  "But that's the nature of compromise - sacrificing something that each of us cares about to move forward on what matters to all of us."
"Taken as a whole, the bill that the Senate will allow to proceed does some very good things for America's economy and the American people," Obama said.
By the CNN Wire Staff
Washington (CNN) - President Barack Obama will remain in Washington for as long as Congress stays in session, and that likely means later than the scheduled start of his Christmas break, White House Press Secretary Robert Gibbs said Monday.
Saturday is supposed to be the start of the Senate's Christmas recess and the day Obama and the first family head for Hawaii.
However, Gibbs told reporters that a Saturday departure appears unlikely.
"I think the Senate is going to be in longer than this week," he said, adding that Obama will stay in Washington for "as long as the Congress is here."
Check out the complete story on CNN.com.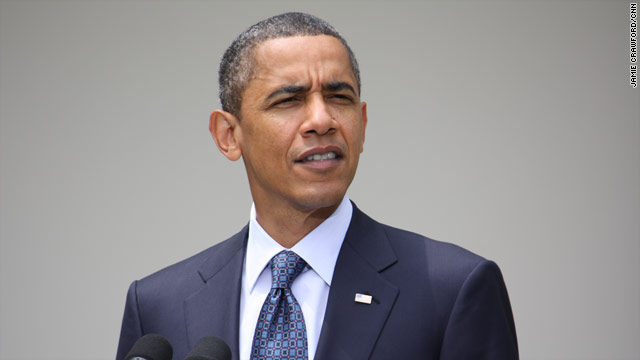 December 13th, 2010
11:47 AM ET
WASHINGTON (CNN) – As the Senate takes up the compromise he reached with Republicans to extend the Bush era tax cuts on Monday, President Obama will sit down for interviews with four local television stations from across the country to press for quick passage in Congress.
Obama will be interviewed by reporters from stations in Columbus, Ohio, Denver, Des Moines, and Tampa/St. Petersburg.
The White House says the president will also highlight other aspects of the agreement including the continuation of unemployment insurance, and other investments the White House believes will lead to job creation and economic growth.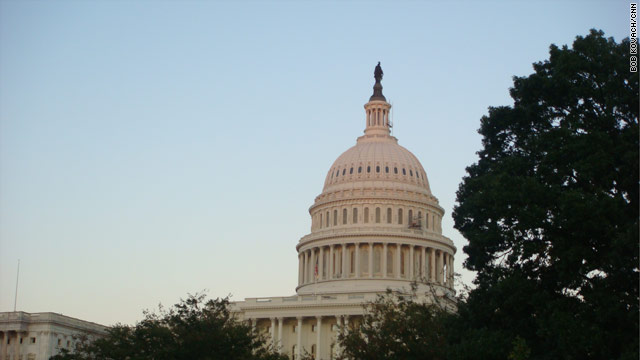 December 13th, 2010
06:50 AM ET
By CNN Wire Staff
WASHINGTON (CNN) – Senators are expected to open debate on the tax compromise reached by President Barack Obama and Republicans Monday, but House Democrats will likely try to change the deal, one of their leaders said.
Rep. Chris Van Hollen of Maryland, who heads the Democratic Congressional Campaign Committee, told reporters that the package will get a vote in the House despite a threat by House Democrats last week to prevent it from reaching the floor.
"What form the bill comes to the floor in is something that's under
discussion and debate," Van Hollen said, later adding that the House "will have an opportunity to work its will, but there will be, as I say, discussions as to the form it takes when it arrives for that vote."
FULL POST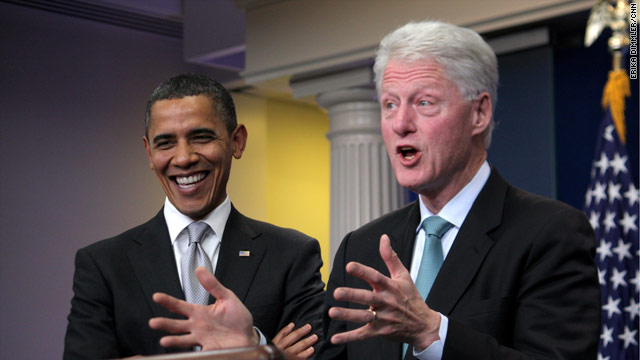 December 10th, 2010
05:48 PM ET
WASHINGTON (CNN) – Bill Clinton made a surprise visit to the podium in the White House Briefing Room today.
The visit followed a meeting with President Obama in the Oval Office, where they discussed the tax cut agreement that Obama reached with Republicans earlier this week.
Before turning the podium over to his predecessor, President Obama labeled the meeting with Clinton 'terrific' and said he thought the 42nd president had some valuable insights, given that he had presided over 'good as an economy as we had ever seen in our liftimes.'
"I don't believe there is a better deal out there' Clinton told reporters who had quickly assembled in the Brady Briefing Room.
"We have got to pull together' Clinton said, 'because we cannot afford to have the kind of impass we had last time...we have to keep this thing going and accelerate it's pace.  I think this is the best available option.'
Before Clinton finished taking questions, President Obama bolted, explaining that he had been keeping the first lady waiting for 'over half an hour.'
Clinton retorted with "I don't want to make her mad!'
Click here to hear President Clinton.
December 10th, 2010
10:27 AM ET
From CNN's Political Unit
(CNN) – Despite major pushback from members of his own party, President Obama remains confident that his deal with congressional Republicans to extend Bush-era tax cuts for all Americans and unemployment benefits for the long term unemployed will succeed.
"Here's what I'm confident about: that nobody – Democrat or Republican – wants to see people's paychecks smaller on January 1 because Congress didn't act," Obama said in an interview that aired Friday with National Public Radio. "And I think that the framework that we've put forward, which says not only that people's taxes don't go up on January 1 but also that we extend unemployment insurance for a year, that we make sure that key provisions like the college tax credit, the child tax credit, the earned-income tax credit are included – that that framework is going to serve as the basis for compromise."