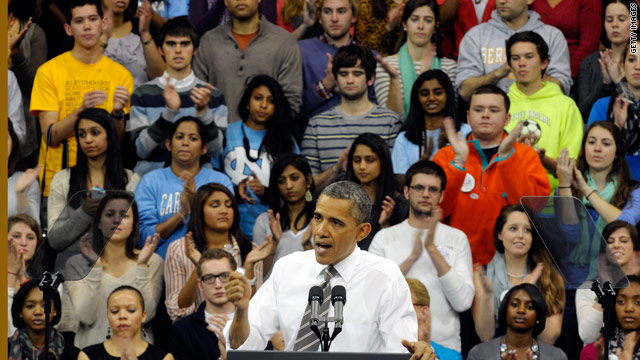 April 24th, 2012
03:55 PM ET
Boulder, CO (CNN) - President Obama kicked off a tour of three battleground states today with a speech at the University of North Carolina at Chapel Hill. This two-day college blitz is, on it's face, about pressing Congress to prevent interest rates on federally subsidized student loans from doubling this summer. In political reality, the president's latest excursion from Washington is all about energizing part of his base – youth voters – in an election year.
"For each year that Congress doesn't act, the average student with these loans will rack up an additional $1,000 in debt - an extra $1,000," President Obama told a supportive crowd of mainly students at UNC Chapel Hill. "That's basically a tax hike for more than 7 million students across America, more than 160,000 students here in North Carolina alone."
In 2007, with bipartisan support, a Democratic-led Congress cut interest rates on Stafford loans from 6.8% to 3.4%, the current rate. On July 1, that rate is set to return to 6.8% for new loans. As some congressional Republicans voice concern about the $6 billion price tag for maintaining the low rates, the White House is coordinating with congressional Democrats to frame Republicans as threatening to raise costs on college students.
On Monday, presumed Republican presidential nominee Mitt Romney gave a full-throated endorsement of extending the low interest rates, trying to blunt the president's momentum on the issue. Congressional Republicans accuse President Obama of trying to distract from his performance on the economy and point out that under the president's own budget proposal student loan rates would double in 2013.
In 2008, 66 percent of voters age 18 to 29 voted for Obama. Thirty-two percent went for Sen. John McCain. The latest CNN/ORC poll shows a similar breakdown among young people in an Obama-Romney match-up, but a number of polls show an enthusiasm gap for Obama among young voters compared to 2008 when they flocked to cast ballots in unprecedented numbers.
President Obama is scheduled to speak at the University of Colorado Boulder Tuesday night. On Wednesday he addresses students at the University of Iowa.
April 18th, 2012
10:17 PM ET
CNN Chief White House Correspondent Jessica Yellin reports the latest in the investigation surrounding allegations that Secret Service agents brought prostitutes to their hotel rooms in Cartagena, Colombia.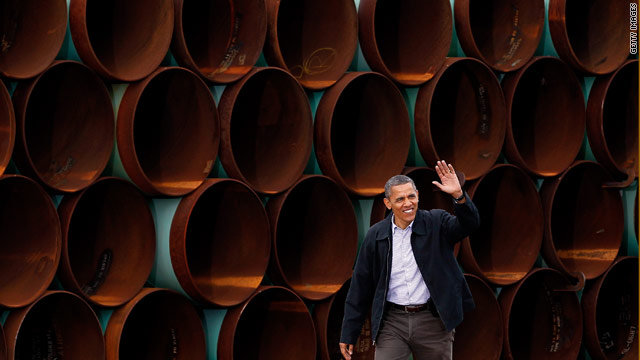 April 18th, 2012
08:52 PM ET
CLEVELAND, Ohio (CNN) - The company building the controversial Keystone XL pipeline has submitted a proposal for a new route, a spokesman for Nebraska's environmental authority said Wednesday.
The new route is east of the initially proposed route that went over an environmentally sensitive aquifer, said spokesman Brian McManus of the Nebraska Department of Environmental Quality. TransCanada is the company constructing Keystone XL.
The pipeline is intended to carry between 500,000 to 700,000 barrels of crude oil a day from Canada's oil sands to the U.S. Gulf Coast.
U.S. President Barack Obama in January denied a permit for the 1,700-mile pipeline, a decision that prompted Republican criticism that the president was not doing everything possible to create jobs and combat high gasoline prices.
FULL POST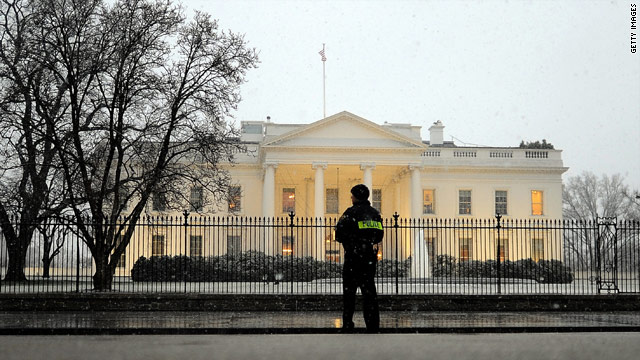 April 18th, 2012
05:52 PM ET
The following is a statement from Assistant Director Paul S. Morrissey, U.S. Secret Service Office of Government and Public Affairs:
"Although the Secret Service's investigation into allegations of misconduct by its employees in Cartagena, Colombia, is in its early stages, and is still ongoing, three of the individuals involved will separate or are in the process of separating from the agency:
*    One supervisory employee was allowed to retire from the agency.
*    Another supervisory employee has been proposed for removal for
cause, which requires a 30-day notice, an opportunity to respond and the
right to be represented by private legal counsel.
*    A third non-supervisory employee has resigned.
The remaining eight employees continue to be on administrative leave.
Their security clearances remain suspended.
The Secret Service continues to conduct a full, thorough and fair investigation, utilizing all investigative techniques available to our agency.  This includes polygraph examinations, interviews with the employees involved, and witness interviews, to include interviews being conducted by our Office of Professional Responsibility in Cartagena, Colombia.
Since these allegations were first reported, the Secret Service has actively pursued this investigation, and has acted to ensure that appropriate disciplinary action is effected.  We demand that all of our employees adhere to the highest professional and ethical standards and are committed to a full review of this matter.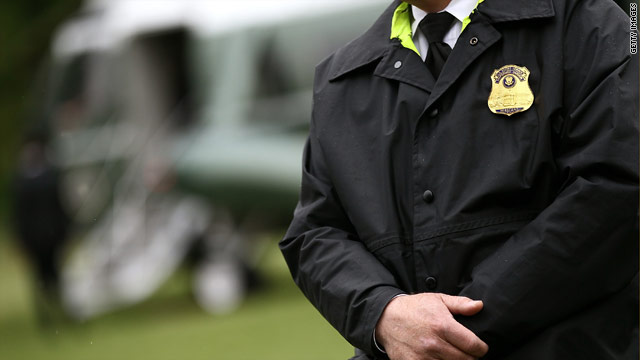 April 18th, 2012
05:39 PM ET
(CNN) - The U.S. Secret Service is set to announce agent resignations following a prostitution scandal in Colombia, according to a source with knowledge of the investigation. The resignations could occur as early as Wednesday evening, the source said, adding that not all 11 agents involved in the scandal are expected to resign.  
April 10th, 2012
06:11 PM ET
BOCA RATON, Fla. (CNN) – Without mentioning the names of his Republican rivals, President Barack Obama took his ideological opponents to task on Tuesday during a speech on Tuesday at Florida Atlantic University. Trumpeting themes of fairness and equal sacrifice, the president used facts and figures to argue that a continuation of current tax breaks to the nation's top-earners would be the wrong way to tackle the country's mounting debt.
"A lot of the folks who were peddling these trickle-down theories, including members of Congress and some people who are running for a certain office right now who shall not be named- they're doubling down on these old, broken down theories," the president said, pointing to the budget recently passed by House Republicans as an example.
In Obama's description, the budget "showers the wealthiest Americans with even more tax cuts and then pays for these tax cuts by gutting investments in education, in medical research, in clean energy, in health care."
The president warned his young audience that if the plan's proposals became law, many of them would lose $1,000 each in financial aid funding for college, and by the time they retired Medicare would have been replaced by a voucher system, the value of which would be quickly outpaced by rising health care costs. FULL POST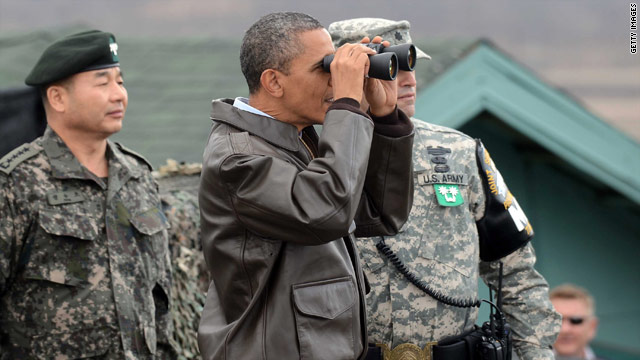 March 25th, 2012
05:32 AM ET
Seoul, South Korea (CNN) - President Barack Obama used his first visit to the demilitarized zone that splits the Korean peninsula to peer through binoculars into North Korea where flags flew at half-staff to mark the 100-day anniversary of the death of Kim Jong Il.
The stop at the border Sunday marked the start of a three-day trip to South Korea where the American president is to attend an international nuclear summit.
Top officials from 54 countries including China and Russia will attend the summit. But its message of international cooperation has been overshadowed by North Korea's announcement last week that it is planning to carry out a rocket-powered satellite launch in April.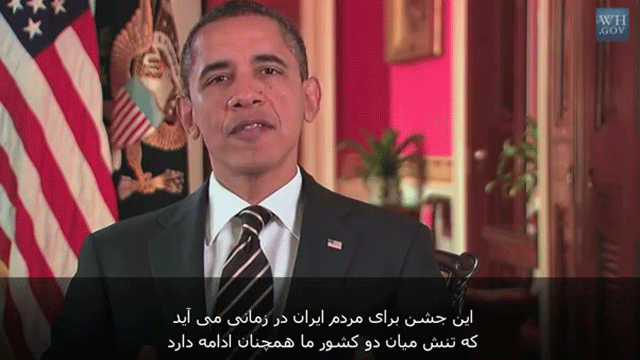 March 20th, 2012
11:42 AM ET
(CNN) - President Obama took his message directly to the people of Iran Tuesday, calling for recognition of the "common humanity that we share."
The comments were part of a video message released by the White House to mark Nowruz, the Iranian New Year, and come amid increasing friction between Iran and the United States over its continued nuclear program.
"To the people of Iran, this holiday comes at a time of continued tension between our two countries. But as people gather with their families, do good deeds, and welcome a new season, we are also reminded of the common humanity that we share," the president says in the video. "There is no reason for the United States and Iran to be divided from one another."
Versions of the video with Arabic and Persian subtitles were also released.
The president also targets the Iranian government in his message, faulting them for putting restrictions on the free flow of information.
"The United States will continue to draw attention to the electronic curtain that is cutting the Iranian people off from the world. And we hope that others will join us in advancing a basic freedom for the Iranian people: the freedom to connect with one another, and with their fellow human beings," he said.
Full transcript of remarks:
FULL POST
March 20th, 2012
11:28 AM ET
(CNN) - The White House was quick to beat back congressional Republicans' just-unveiled budget proposal Tuesday, declaring the measure "once again fails the test of balance, fairness, and shared responsibility."
"It would shower the wealthiest few Americans with an average tax cut of at least $150,000, while preserving taxpayer giveaways to oil companies and breaks for Wall Street hedge fund managers," said Dan Pfeiffer, the White House Communications Director.
"What's worse is that all of these tax breaks would be paid for by undermining Medicare and the very things we need to grow our economy and the middle class – things like education, basic research, and new sources of energy," he continued. "And instead of strengthening Medicare, the House budget would end Medicare as we know it, turning the guarantee of retirement security into a voucher that will shift higher and higher costs to seniors over time. "
Spearheaded by House GOP Budget Chairman Paul Ryan, the proposal calls for a $3.53 trillion budget for 2013 that would kill $55 billion in spending cuts aimed at defense and make up for them with savings elsewhere in the budget. Democrats and the White House contend the proposed cuts will exceedingly burden the middle and lower class.
"The House economic plan draws on the same wrong-headed theory that led to the worst recession of our lifetimes and contributed to the erosion of middle-class security over the last decade. And the President believes we cannot return to a failed theory that didn't lead to the growth of jobs, incomes, or the economy," said Pfeiffer.
More on the GOP budget from CNNMoney.com
March 15th, 2012
03:32 PM ET
(CNN) – Vice President Joe Biden will continue his campaign tour at senior centers in Florida next week, where he will promote the White House's stance on Medicare and hit a Republican budget plan, a senior Democratic official said Thursday.
The information comes the same day Biden hit the campaign trail in Ohio, where for the first time this year he hit Republican presidential candidates by name, saying Mitt Romney, Newt Gingrich and Rick Santorum would "bankrupt the middle class."
The Democratic official said Biden would campaign in Ohio, Florida, Iowa, New Hampshire and Virginia, and would continue to make stops in Pennsylvania. All six states are considered battlegrounds in the race for the White House.
Aside from lauding the administration's handling of Medicare, Biden will hit the tax plan offered by Republican Rep. Paul Ryan, the chairman of the House Budget Committee. Ryan is the architect of a Republican budget proposal that has stoked controversy because of the way it would change Medicare by replacing the traditional insurance benefits the program currently provides with a vouchers recipients could use to purchase health care insurance in the private marketplace.
In his other upcoming campaign speeches the vice president will also tout Obama's handling of the manufacturing sector and his position on taxes, as well as continuing to promote the president's decision to bail out the American auto industry, a move his Republican rivals have criticized.
Democratic officials said the campaign planned this rollout in March because they thought there would be a GOP nominee at this point in the nomination process. The officials said they didn't want to wait until May or June to begin responding to the GOP's attacks and drawing contrasts with GOP positions.