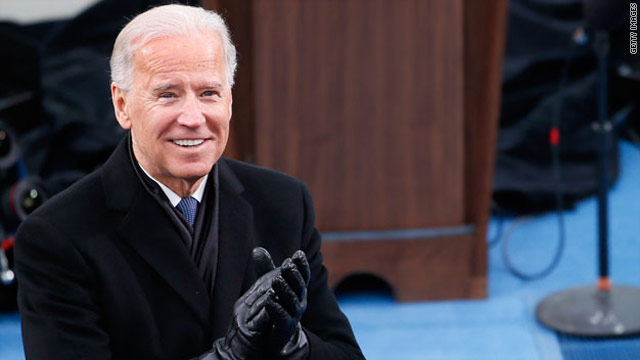 January 31st, 2013
12:59 PM ET
(CNN) – The issue of Syria will take center stage during Vice President Biden's five day trip to Europe as tensions continue to escalate across the region, the White House said Thursday.
The highlight of Biden's visit to four European cities is expected to come Saturday at a national security conference in Munich, Germany, where he will meet with UN Special Representative to Syria Lakhdar Brahimi, Russian Foreign Minister Sergey Lavrov, and leaders of the Syrian Opposition Council, the White House announced Thursday.
The meetings come in the wake of increased sectarian strife in Syria as well as news that Israeli fighter jets Thursday struck a Syrian convoy suspected of moving weapons to Hezbollah in Lebanon.
Biden, who departs for Europe Thursday evening, will also make stops in Berlin, Paris, and London before returning to Washington on Wednesday. In each country, he is slated to sit down with top officials including German Chancellor Angela Merkel, French President Francois Hollande and UK Prime Minister David Cameron.
At all the meetings, White House officials said the latest developments in Syria would be a leading topic of conversation, as well as issues surrounding the Eurozone, the French military effort in Mali, and security issues surround Iran.
FULL POST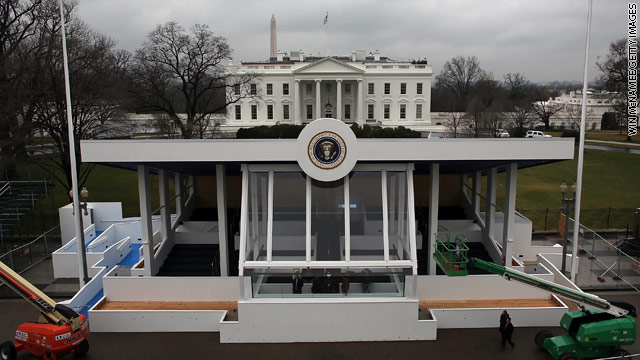 January 16th, 2013
08:14 AM ET
Thursday is the much-anticipated event where President Obama will lay out "concrete" proposals on how to curb gun violence and protect children from future attacks such as what happened at Sandy Hook Elementary School just a month ago. Vice President Biden has been focused on the issue with his working group for the last few weeks and presented his recommendations to the president earlier this week. President Obama and Vice President Biden will be joined at the events with children who wrote letters to the president following the Newtown massacre.
Guidance, as released by the White House:
10:00AM THE PRESIDENT and THE VICE PRESIDENT receive the Presidential Daily Briefing
Oval Office (Closed Press)
11:55AM THE PRESIDENT and THE VICE PRESIDENT hold an event at the White House to unveil a package of proposals to reduce gun violence
South Court Auditorium (Open Press)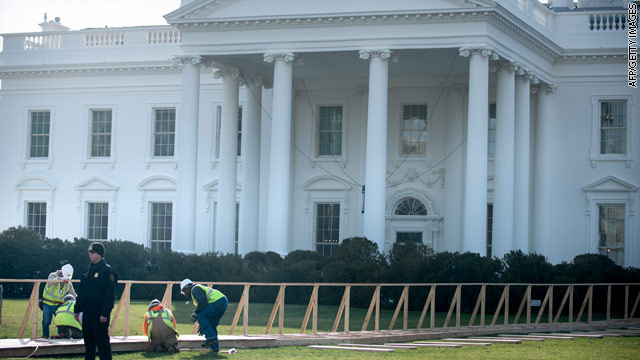 January 9th, 2013
08:00 AM ET
President Obama has a light public schedule today with only one event- a screening of the new NBC show 1600 Penn and that is closed to cameras. He'll have plenty of time to discuss upcoming cabinet nominations  and we'll keep our eyes and ears opened for any possible announcements. The main focus at the White House today is Vice President Biden's meeting with victims of gun violence and gun safety organizations as part of his working group on the issue of gun control, as assigned by the president. Tomorrow's meeting includes a sit-down with representatives from the NRA and the National Sport Shooting Foundation. We'll keep an eye out in case anyone comes to the stakeout to talk about the meeting.
Here is the president's schedule, as released by the White House:
10:00AM THE PRESIDENT and THE VICE PRESIDENT receive the Presidential Daily Briefing
Oval Office (Closed Press)
12:30PM THE PRESIDENT and THE VICE PRESIDENT meet for lunch
Private Dining Room (Closed Press)
4:45PM THE PRESIDENT hosts cast and crew members of the television show 1600 Penn for a screening at the White House
The Family Theatre (Closed Press)
Briefing Schedule
1:45PM Press Briefing by Press Secretary Jay Carney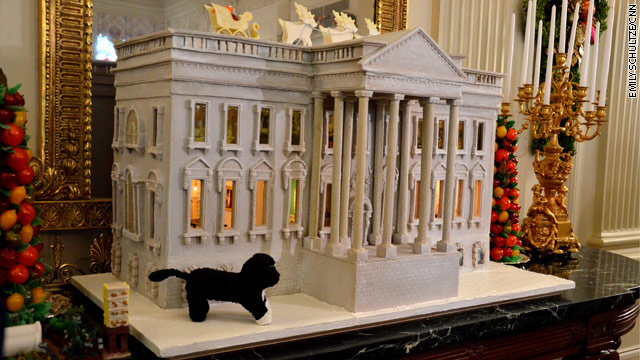 December 11th, 2012
08:15 AM ET
President Obama has no public events on his schedule today so he'll spend the day away from cameras, meeting with advisers and the Vice President. We do know that he'll be hosting a couple of White House holiday parties today but other than that, we can assume he'll have more meetings behind closed doors, presumably on the various issues on his plate. We will hear from White House Press Secretary Jay Carney at 1pm and will see if he gives any more information about where the talks on fiscal cliff and White House personnel issues stand.
EST
9:00AM In-Town Pool Call Time
9:45AM THE PRESIDENT and THE VICE PRESIDENT receive the Presidential Daily Briefing
Oval Office (Closed Press)
12:30PM THE PRESIDENT and THE VICE PRESIDENT meet for lunch
Private Dining Room (Closed Press)
Briefing Schedule
1:00PM Press Briefing by Press Secretary Jay Carney
###
November 8th, 2012
10:29 AM ET
Looks like Vice President Joe Biden is making an appearance on the NBC comedy "Parks and Recreation. This from a tweet from the vice president's office:
[tweet https://twitter.com/VP/status/266558032316616704%5D
Sen. John McCain appeared on the show earlier this year.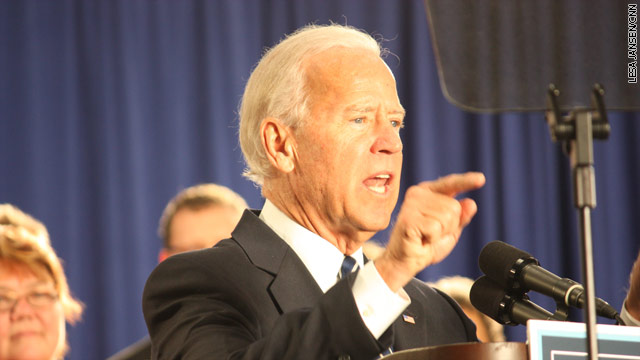 October 11th, 2012
01:14 PM ET
Danville, Kentucky (CNN) – Senior Democrats are predicting a scrappy competitive debate between Vice President Joe Biden and Rep. Paul Ryan when they meet onstage in Kentucky Thursday. But both men are collegial people so don't expect a fight club atmosphere.
With polls tightening and new pressure to energize Democrats after last week's presidential debate, Biden has been off the campaign trail for six days hunkered down in debate prep since the weekend.
He's been working out of the same hotel in Wilmington, Delaware that housed his 2008 prep. Each day since Sunday he held a full 90 minute mock debate plus additional work sessions, all run by debate expert and former Biden chief of staff Ron Klain. The vice president's current chief of staff, Bruce Reed, was also present.
Maryland Rep. Chris Van Hollen played the role of Paul Ryan; he knows Ryan from their work together on the House Budget Committee. Biden communications director Shaliagh Murray played the role of moderator Martha Raddatz, according to senior Democratic officials.
For the full article, click here.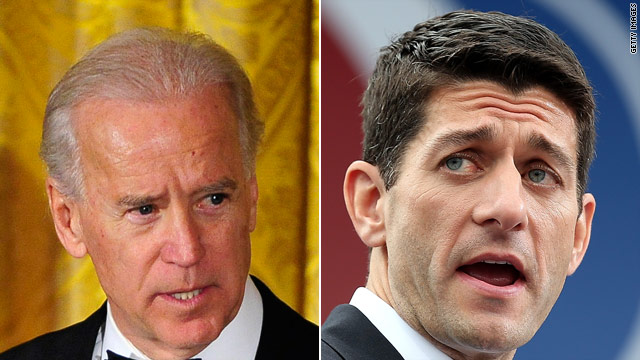 October 8th, 2012
05:05 PM ET
Washington (CNN) – Vice President Joe Biden is currently in Wilmington, Delaware prepping for the vice presidential debate Thursday. However, the Obama campaign does not expect Biden, a former senator and chairman of the Senate Foreign Relations Committee, to make up for the president's showing in the first presidential debate, according to multiple Democratic sources.
While Obama campaign senior adviser David Axelrod is on hand in Delaware, sources told CNN his presence is not a reaction to the president's weak showing at the Denver debate and that Axelrod was previously scheduled to attend. The vice president's preparations are being run by his former chief of staff Ron Klain, who is in charge of the president's prep as well.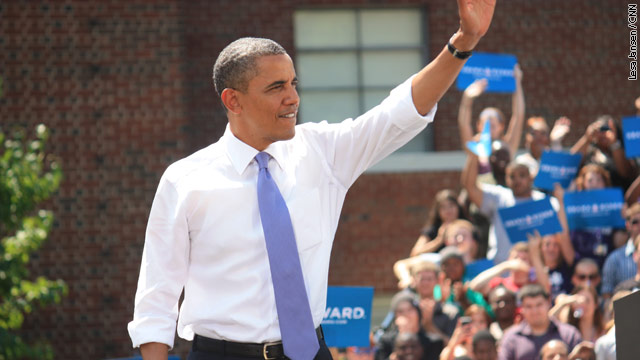 August 27th, 2012
10:05 AM ET
(CNN) - When President Barack Obama's campaign announced plans for a full-court press while Republicans hold their convention in Tampa, Florida, this week, some veteran political watchers marked the end of an era.
After all, as much as there has ever been accepted "rules" of presidential politics, it was once a given that the opposing candidate ceded the convention week to his rival - it was the polite thing to do.
Instead, the Obama campaign is doing anything but. Not only will surrogates for the president blanket Tampa and key battleground regions, but the campaign's three key figures will also be doing their best to steal some of Mitt Romney's orchestrated thunder this week.
On Tuesday, the day Ann Romney and New Jersey Gov. Chris Christie are scheduled to address the convention in prime time, Obama will kick off a two-day, three-state tour of swing states that include stops at college towns in Iowa, Colorado, and Virginia. The Obama campaign strategy: contrast the expectedly older demographic that historically is represented among Republican convention attendees with images of the president rallying thousands of enthusiastic young people.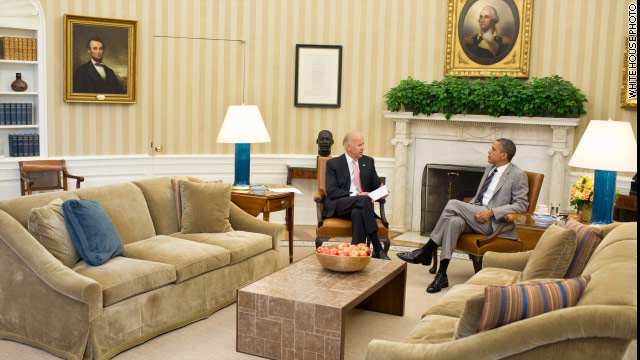 August 16th, 2012
08:43 AM ET
President Obama, fresh off a three day bus tour through Iowa, has a low-key day planned at the White House with official meetings, all of which are closed. But the campaign, of course, continues. Yesterday, President and Mrs. Obama sat down for interviews with Entertainment Tonight and People Magazine and what was probably meant as more-featury interview, ended up making news with his comments of support Vice President Joe Biden and the divisiveness of the campaign. Perhaps in a subtle way of support, President Obama and Vice President Biden spend most of the day together in behind-the-scenes, closed-door meetings at the White House on Thursday. They'll get the daily briefing together and then have separate meetings with Secretary Clinton (presumably to get a briefing on her recent trip to Africa) and Secretary Geithner. They'll also have their weekly lunch together. The only time we'll be able to get any more of a White House reaction is when Jay Carney briefs reporters at 11:30a for the daily White House briefing.
For full guidance released by the White House, click below. FULL POST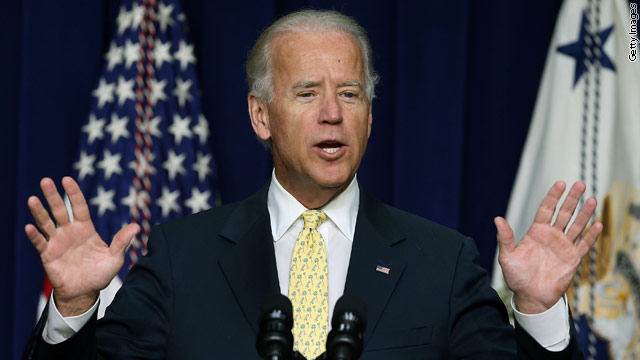 July 24th, 2012
05:49 PM ET
(CNN) – The White House and Congressional Democrats are using a Senate vote on Wednesday to try and force Congressional action on a tax cut compromise. At issue is President Obama's proposal to extend only Bush-era tax cuts on income below $250,000 a year, while allowing cuts for everything over that threshold to expire at the end of the year.
In anticipation of the vote, the National Economic Council released a study on Tuesday surveying the economic effects of the president's plan, and Vice President Joe Biden held a rare conference call with reporters to hammer home the significance of finding a compromise.
"If Congress doesn't get this done, there are going to be 114 million people – middle class families – see their taxes go up and in effect a cut in their wages," Biden said. "A typical middle class family, making fifty grand, a family of four, is going to pay $2,200 extra." FULL POST