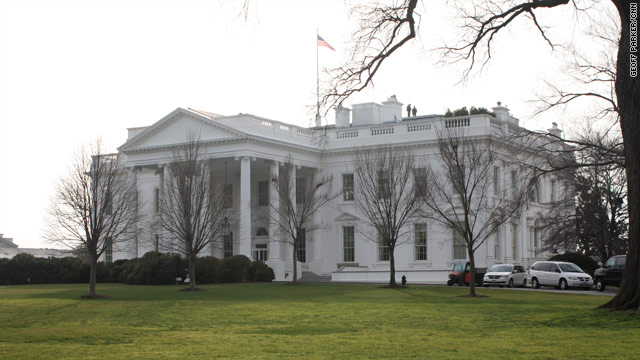 February 8th, 2013
05:49 PM ET
Washington (CNN) - President Obama will honor the six teachers and staff killed in the Newtown, Connecticut school massacre last December with the second highest civilian honor, the Citizens Medal in a ceremony next Friday at the White House.
In announcing the honor, the White House said, "the names of six courageous women were forever etched into the heart of our Nation as unthinkable tragedy swept through Newtown, Connecticut."
Principal Dawn Hochsprung, school psychologist Mary Sherlach and teachers Anne Marie Murphy, Lauren Rousseau, Rachel Davino, and Victoria Soto and twenty children were killed when a gunman opened fire inside the Sandy Hook Elementary School in December.
The Citizens Medal recognizes Americans who have performed "exemplary deeds of service for their country or fellow citizens."
Calling the six women from the Newtown tragedy "dedicated" to their students and their community the White House noted how they often put in long hours "to give the children in their care a future worthy of their talents."
As many as 6,000 individuals were nominated for the Citizens Medal for 2012. FULL POST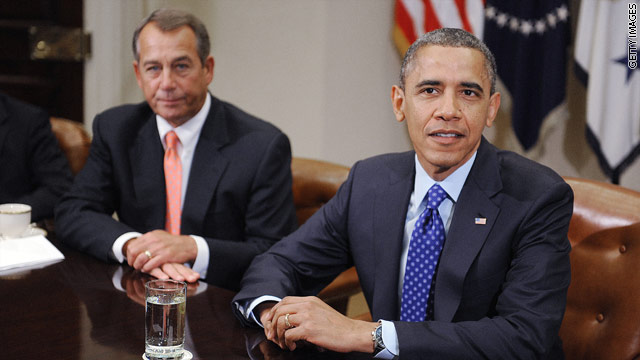 December 17th, 2012
12:13 PM ET
A White House official tells Dan Lothian that "The President and the Speaker are meeting at the White House to continue their discussions about the fiscal cliff and balanced deficit reduction." Boehner's spokesman released the exact statement. We'll hopefully get a readout of the meeting in today's briefing.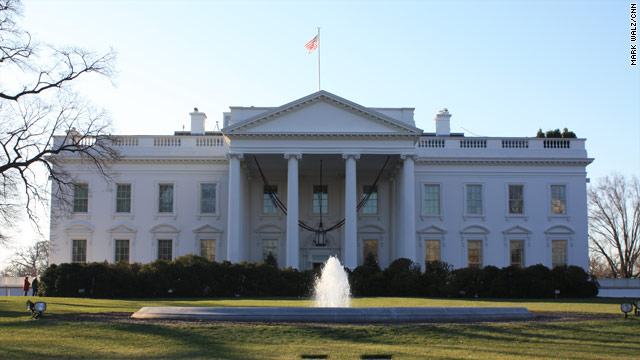 December 6th, 2012
07:30 AM ET
Washington (CNN) – With the leaders in Washington locked in a fiscal cliff standoff, President Barack Obama will visit a "middle class" home in Northern Virginia on Thursday to promote his proposal in the negotiations, according to the White House.
A member of this particular family, the White House said, engaged in the administration's #My2K Twitter campaign over the last week that encouraged Americans to ask questions of the president and share how the money saved by extending the Bush-era tax cuts for 98% of Americans will impact their lives.
FULL POST
December 2nd, 2012
03:42 PM ET
An array of talents will be on display Sunday at the Kennedy Center Honors gala where President Barack Obama will toast the lifetime achievements of an iconic ballerina, a famed comedian, a timeless actor and two chart-topping musical acts.
In the 35th installment of the honorary event, late-night show host David Letterman, ballerina Natalia Makarova, actor Dustin Hoffman, blues musician Buddy Guy and the rock group Led Zeppelin will join the ranks of the top musicians, dancers and actors of their time.
Past honorees run the entertainment gamut - from the likes of Clint Eastwood and Sean Connery in the movie world, to Aretha Franklin and Bob Dylan in music, to Ginger Rogers and Mikhail Baryshnikov in dance, among dozens of others.
FULL STORY
November 28th, 2012
09:09 PM ET
Washington (CNN) – First lady Michelle Obama welcomed the holiday season at the White House Wednesday with a viewing of decorations throughout the house.
She celebrated her fourth Christmas in Washington with military families, including Gold Star and Blue Star parents, spouses and children.
FULL POST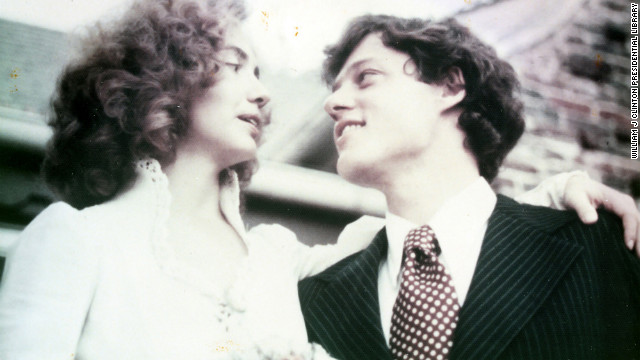 October 12th, 2012
01:34 PM ET
By Dan Merica, CNN
Washington (CNN) – It all started because Bill wouldn't stop staring.
President Bill Clinton and Secretary of State Hillary Rodham Clinton were married this week in 1975, and according to Hillary Clinton's memoir "Living History," their relationship started after she caught the future president staring at her.
"I noticed that he kept looking over at me. He had been doing a lot of that," writes Hillary Clinton. "So I stood up from the desk, walked over to him and said, 'If you're going to keep looking at me, and I'm going to keep looking back, we might as well be introduced. I'm Hillary Rodham.' That was it. The way Bill tells the story, he couldn't remember his own name."
Bill Clinton first proposed to Hillary Rodham after the couple graduated from law school and took their first trip to Europe. According to the memoir, after walking through London on their first day in the city, Bill got onto one knee on the shores of Lake Ennerdale.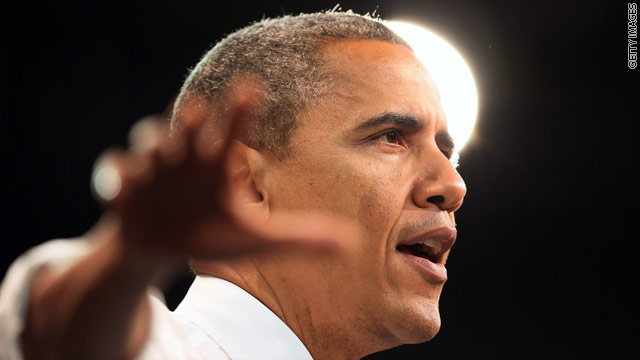 October 12th, 2012
09:29 AM ET
TGIF!! 25 more days until the election! On this morning after the debate, all the talk is about Joe Biden and Paul Ryan. President Obama told the press twice last night when he landed that he couldn't be prouder of his vice president. But today, he lays low. He has nothing on his public schedule until this evening when he goes to dinner with some winners of a recent campaign contest. He leaves tomorrow for debate prep in Williamsburg over the next few days. We can only speculate that there just might be some more debate prep going on today at the White House as well. Press Secretary Jay Carney will hold a briefing at 11:15a this morning and we expect more questions about the administration's response to the attack in Libya to come up as well as more post-debate analysis questions.
Full guidance released by the White House:
6:30PM THE PRESIDENT has dinner with winners of a campaign contest
Washington, DC
Pool Spray at the Top (In-Town Travel Pool)
Briefing Schedule
11:15AM Press Briefing by Press Secretary Jay Carney
##
October 1st, 2012
08:32 PM ET
The image of the White House lit at night is iconic to Washington, and Monday evening another twist was added. In honor of Breast Cancer Awareness Month, the White House was bathed in pink lights.
The White House issued a presidential proclamation Monday morning, in which President Barack Obama declared the month of October to be National Breast Cancer Awareness Month, and encouraged "interested groups to join in activities that will increase awareness of what Americans can do to prevent breast cancer."
Last year alone the American Cancer Society estimated that over 230,000 women were diagnosed with breast cancer. In the president's proclamation, the White House estimated that over 200,000 women would be diagnosed with the disease in 2012.
"Breast cancer touches the lives of Americans from every background and in every community across our nation," Obama's proclamation states, "my administration remains committed to ensuring quality health care that includes preventative services for women."
Obama's signature first-term legislation, the Affordable Healthcare Act, altered many current insurance plans so that mammograms, along with other cancer screenings, would be provided to individuals without deductibles or co-pays.
The pink lights are in keeping with several other Breast Cancer Awareness movements, including the Susan G. Komen Race for the Cure, whose famous pink ribbon icon is practically synonymous with breast cancer prevention and fundraising efforts.
For more information on breast cancer, including prevention and treatment options, visit www.cancer.gov.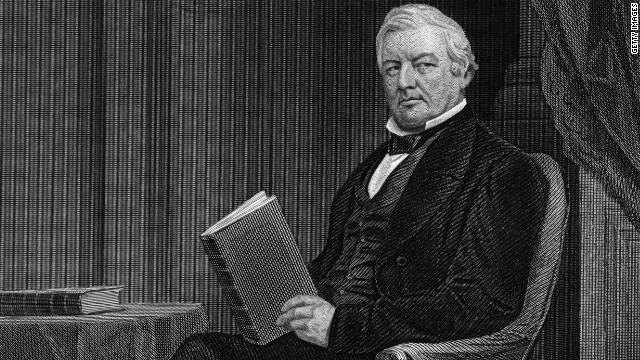 September 28th, 2012
01:34 PM ET
Utah's path to statehood was not an easy one. Because of the Church of Jesus Christ of Latter-day Saints' early acceptance of polygamy (the practice of having multiple wives that was outlawed in the United States), there was much skepticism of Mormons in the 1800s.
As a way to assert control over the territory, President Millard Fillmore named Brigham Young, a leader in the Mormon's migration west, as governor of the territory on this day in 1850 in the hopes that Young would be the federal government's representative.
Young's governorship was, in effect, a compromise for statehood. Initially, Young asked Congress to create the "State of Deseret" – a sweeping area that would have included nearly all of Nevada, as well as parts of Arizona, Colorado and California. As part of the Compromise of 1850 – a compilation of bills that hoped to diffuse tensions between slave- and non-slave states – the Utah territory was established.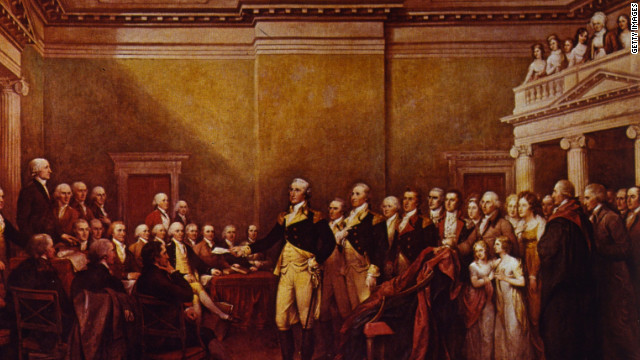 September 17th, 2012
12:07 PM ET
(CNN) – In 1796, the idea of a world leader offering a voluntary farewell address was remarkable and rare. In a time of despotic European leaders fighting to stay in power, the thought that President George Washington would cede power – willingly – was seen as extraordinary.
But that is exactly what Washington did on September 19, 1796, when he published his "farewell address," as it came to be known, in the American Daily Advertiser, a Philadelphia publication.
In it, Washington outlined what the country should do in order to be successful and what he had learned over his 45 years in politics and public service. In particular, the first president warned Americans about the perils of political parties.
"The alternate domination of one faction over another, sharpened by the spirit of revenge, natural to party dissension, which in different ages and countries has perpetrated the most horrid enormities, is itself a frightful despotism," Washington wrote. "But this leads at length to a more formal and permanent despotism."