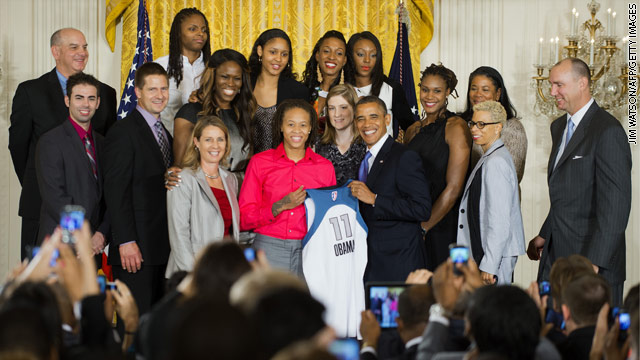 September 18th, 2012
02:07 PM ET
WHITE HOUSE (CNN) – President Obama welcomed WNBA's Minnesota Lynx to the White House to celebrate their championship season.
The Lynx started the 2011 season being one of the worst team in the WNBA but they went on to win the title by beating the Atlanta Dream last October.
"This team has come a long way to get here. Just two years ago, the Lynx had the worst record in the WNBA. I'm just saying. But they didn't let it get them down. They got to work," the president said.
Among the players present at the East Room ceremony were rookie star Maya Moore, veterans Rebekkah Brunson and Lindsay Whalen. Seimone Augustus, the Finals MVP after averaging nearly 25 points a game, presented President Obama with a Lynx jersey with his name on it.
The president told the team that he admired the team for all their accomplishments but mainly for being good role models for his daughters.
"You don't see them on Sports Center doing stupid stuff. They play the game the right way. They compete fiercely, but they're good, great sportswomen," Obama said. "And so they're just wonderful examples for my daughters and my niece, and for so many parents I think we all feel really, really great about what the WNBA has accomplished, but what this team in particular has accomplished."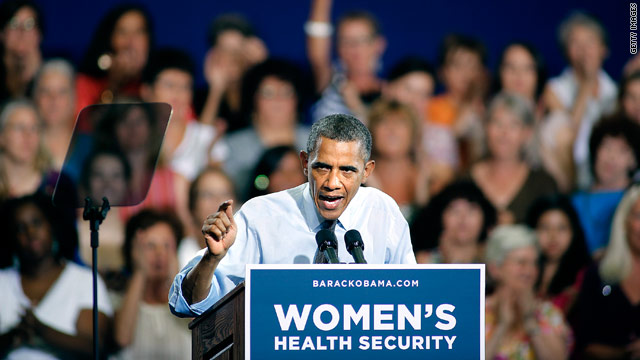 August 8th, 2012
06:29 PM ET
Denver (CNN) – At the first stop of a two-day campaign trip through Colorado, President Obama made his pitch to female voters, telling a crowd here that on women's health issues his opponents "want to take us back to the policies more suited to the 1950's than the 21st century."
"The decisions that affect a woman's health, they're not up to politicians, they're not up to insurance companies. They're up to you," Obama said. "And you deserve a President who will fight to keep it that way. That's the President I've been. That's the President I will be if I get a second term as President of the United States, to keep moving this country forward."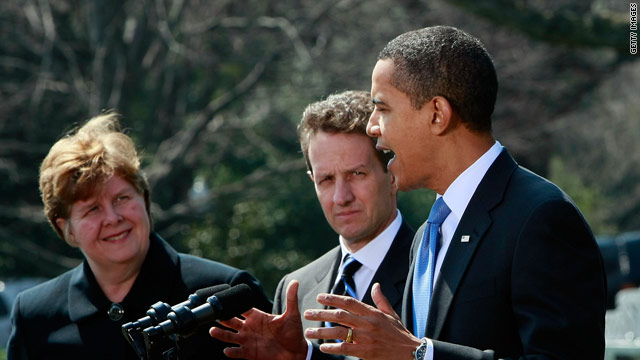 July 11th, 2012
04:56 PM ET
Boston (CNN) – One of the president's former top economic advisers said those who blame President Barack Obama's policies for the decline in job creation among women in particular are being dishonest.
"That's someone trying to lie with numbers," Christina Romer said Wednesday.
The former chairperson of the Council of Economic Advisers said the disparity between men and women, recently seized upon by Republicans, is the result of repercussions from the economic downturn beyond the president's control.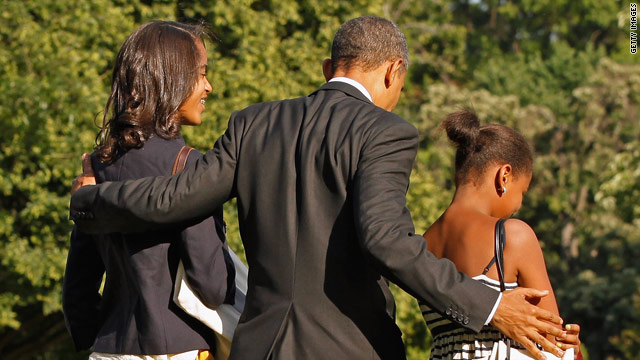 June 23rd, 2012
01:59 PM ET
President Barack Obama used his daughter Sasha as an example of the success of Title IX, a law that prohibits discrimination of women in sports and education, in a Newsweek op-ed that honors its 40th anniversary.
Obama, who helps coach his daughter's basketball team, wrote that while there are "few things more fulfilling than watching your child discover a passion for something," prior to Title IX, "something like pursuing varsity sports was an unlikely dream for young women in America."
"Today, thanks in no small part to the confidence and determination they developed through competitive sports and the work ethic they learned with their teammates, girls who play sports are more likely to excel in school," wrote Obama. "In fact, more women as a whole now graduate from college than men. This is a great accomplishment — not just for one sport or one college or even just for women but for America. And this is what Title IX is all about."
May 14th, 2012
04:39 PM ET
In a speech tailored to target issues close to the hearts of a key voter demographic- women, President Barack Obama Monday encouraged the 2012 graduating class at the all-female Barnard College in New York to shape their destiny.
"After decades of slow, steady, extraordinary progress, you are now poised to make this the century where women shape not only their own destiny but the destiny of this nation and of this world," Mr. Obama said in his first commencement address of the season.
"Don't just get involved, fight for your seat at the table," he told the 600 graduates. "Better yet, fight for a seat at the head of the table."
Less than a week after declaring his support for same-sex marriage, Mr. Obama touched only briefly on the hot button issue.
"If you are ready to fight for that brilliant, radically simple idea of America that no matter who you are or what you look like, no matter who you love or what God you worship, you can still pursue your own happiness, I will join you every step of the way," the president told the graduates.
Mr. Obama received the Barnard Medal of Distinction. Among the other recipients of the medal Monday was gay rights advocate Evan Wolfson, founder and president of Freedom to Marry. Wolfson had been outspoken in urging the president to endorse marriage equality. FULL POST
May 3rd, 2012
07:43 AM ET
(CNN) - The Obama campaign renewed its focus on women voters Thursday with a stepped up attack on Mitt Romney.
A data-filled memo alleges the budget cuts, tax reform and social policy Mitt Romney supports will disproportionately hurt middle- and low-income women.
Along with the memo, the campaign links to a web tool called "The Life of Julia," which follows the character from the age 3 to 67, suggesting how one such woman would be impacted by the policies of the two Presidential candidates.
For example, under President Obama, Julia at age 23 can fight for a right to equal pay, because he signed the Lilly Ledbetter Fair Pay Act, according to the web tool. But Julia doesn't know her fate under a President Romney because he hasn't said whether he would have signed the Lily Ledbetter Act. (read more at CNN Politics)
April 18th, 2012
05:33 PM ET
By CNN's Laura Smith-Spark
(CNN) - The scandal over allegations that Secret Service agents brought prostitutes to their hotel rooms in Colombia ahead of a visit by U.S. President Barack Obama keeps growing. And with it come awkward questions about whether a strong macho element in the culture of the U.S. Secret Service could pose a threat to security, and how women agents fit into the picture.
Journalist and commentator Kiri Blakeley asked in a blog post Tuesday why there are not more women Secret Service agents to counter this kind of bad behavior.
"The reason there should be more is simple: Women don't get into trouble the way men do," she wrote, suggesting that women make better moral choices than men.
"Seriously, can you imagine a bunch of Secret Service gals going on a trip to Colombia, where they are scheduled to secure the environment for their boss, who happens to be, oh, the most powerful man in the world, and then hiring a bunch of call guys?" she asks.
The identities of the 11 Secret Service agents implicated in the investigation have not been disclosed, nor have those of as many as 10 U.S. military personnel also suspected of involvement. But it is widely assumed they are all men.
However, Jeffrey Robinson, who wrote "Standing Next to History: An Agent's Life Inside the Secret Service," with former senior special agent Joseph Petro, said the incident in Colombia should not cast doubts on the professionalism of Secret Service agents as a whole, whatever their gender.
FULL POST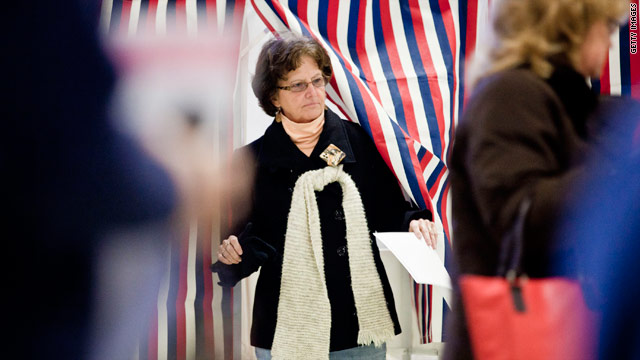 April 11th, 2012
08:40 PM ET
Ladies have seen their share of political attention this season, and they may have men – specifically white men – to thank.
Recent polling shows President Barack Obama with a double-digit lead over Romney among women voters, an edge which some Democrats attribute to a GOP 'war on women.'
Obama and expected Republican nominee Mitt Romney have each been appealing to women voters, with the president's reelection campaign looking at a ceiling of support among white males.
He lost that voting bloc in 2008 to GOP candidate John McCain, 53% to 41% in CNN exit polls, though President Obama's standing was above historical levels of Democratic support among white male voters.
Read the full story over at the Ticker.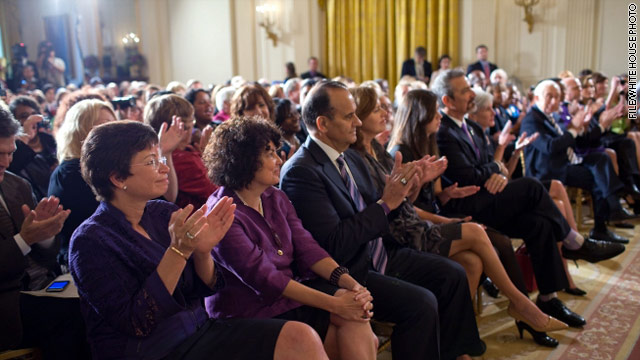 April 5th, 2012
10:02 PM ET
For the third year in a row, the White House is holding a conference focused on women but they insist politics has nothing to do with it.
The White House Council on Women and Girls is hosting the White House Forum on Women and the Economy where business leaders, education leaders, and Cabinet secretaries will discuss a gamut of issues from healthcare to workplace flexibility to help for small businesses run by women. President Obama will address the diverse group of participants when he gives the keynote remarks in the morning session.
There will also be breakout sessions where there will be further discussions on ways to help women's lives better through economic and social policy. Several Cabinet secretaries, like Attorney General Eric Holder and Labor Secretary Hilda Solis will lead panel discussions.
The White House will also be releasing a 55-page report on all the ways various departments and agencies have implemented policies to benefit women. Some examples of those initiatives are focusing on equal pay for women, affordable college education, tax cuts that benefit women, and healthcare policies, like the recent controversial coverage of contraceptives.
A senior administration official says the president in interested in these topics and the work of the council because he "comes by it naturally." The president was raised by a single mother and also "he is married to a strong woman who juggled her career and her family and now has two wonderful daughters who he hopes will have the best and equal opportunities in life," the senior administration official added.
Critics say this conference is just part of the president's political plan to appeal to women in an election year. The White House insists this has been planned for months and is just part of his overall focus since he created the Council for Women and Girls in the beginning of his administration.
"So why are we focusing on small businesses with a Small Business Job Creation Act? Are we discriminating against big businesses?," Jay responded. "We're focusing on women because there are a number of issues that are important with regards to women in the economy, women's safety, women in education, that are very distinct and important, and we're proud to host the conference."