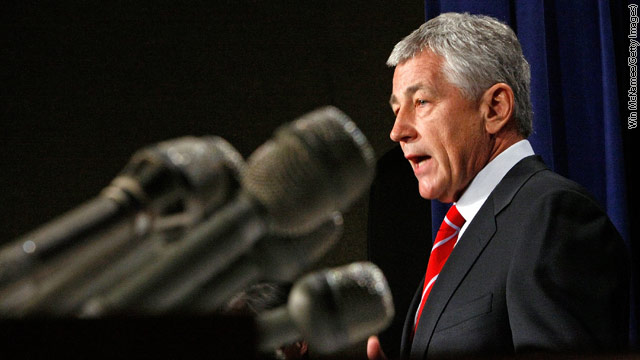 January 7th, 2013
10:05 AM ET
We are expecting the President to announce his nonimees for the next defense secretary and the next CIA director. The event is at 1pm in the East Room of the White House. The briefing is at 2pm.
Washington (CNN) – President Barack Obama plans to announce former Sen. Chuck Hagel as his nominee to become the next defense secretary and Counterterrorism and Homeland Security Adviser John Brennan as the nominee for CIA director on Monday, administration officials told CNN.

Two sources close to Hagel have also been told to expect the defense secretary announcement on Monday, and additional sources – a senior administration official and a source familiar with the nomination – said Obama spoke to Hagel Sunday by telephone.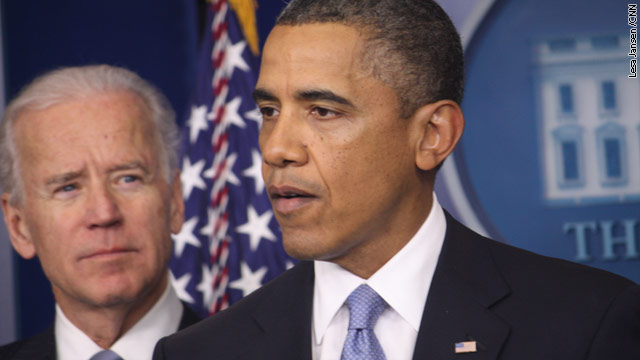 January 2nd, 2013
08:02 AM ET
Late Tuesday night the House passed the Senate bill avoiding the so-called fiscal cliff. President Obama and Vice President Biden appeared in the White House briefing room to to tout a campaign promise kept.
"A central promise of my campaign for President was to change the tax code that was too skewed towards the wealthy at the expense of working middle-class Americans. Tonight we've done that. Thanks to the votes of Democrats and Republicans in Congress, I will sign a law that raises taxes on the wealthiest 2 percent of Americans while preventing a middle-class tax hike that could have sent the economy back into recession and obviously had a severe impact on families all across America."
President Obama wasted no time boarding M1 just before midnight to begin the trip back to his vacationing family in Hawaii.
He'll need to take advantage of this brief vacation in the sun. This bill only delayed the automatic cuts in federal spending by two months and by then the debt ceiling will need to be addressed, two very thorny issues.
OFFICIAL SCHEDULE
10:15AM ET THE PRESIDENT arrives in Honolulu, Hawaii, Hickam Air Force Base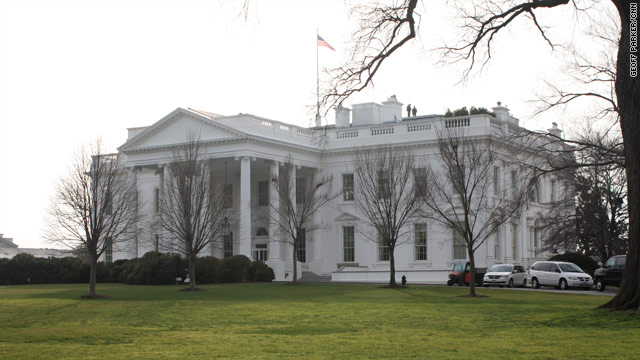 January 1st, 2013
08:18 AM ET
No done deal just yet. The House has yet to vote on the package. And it doesn't seem like the members are in a huge hurry to do so, The House reconvenes today at 12 noon.
As for the President he is waiting at the White House. He has urged House members to pass the package "without delay".
The latest CNN wire explaining the in and the outs of the deal is below.
(CNN) - A full two hours after a midnight deadline, the Senate overwhelmingly passed a deal Tuesday to avert the feared fiscal cliff on an 89-8 vote.

The Senate package would put off budget cuts for two months and preserve Bush-era income tax cuts for individuals earning less than $400,000 or couples earning less than $450,000.

The measure now goes to the House where it faces an uncertain future in the Republican-controlled body.

"Glad it's over," said Senate Majority Leader Harry Reid, D-Nevada, after the vote. "We'll see if the Republicans in the House can become functional instead of dysfunctional."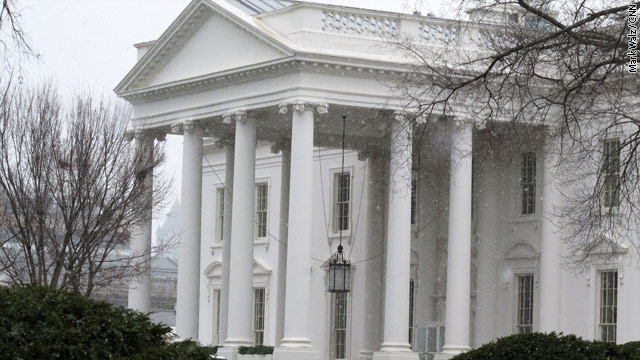 December 31st, 2012
07:56 AM ET
Everyone is back early from their holiday vacations , the president, the vice president, the Senate and even the House of Representatives. The whole gang is here in D.C. So with everybody in town and focused on the issue at hand, will lawmakers avert what has been described by some as a national crisis?
So far the public schedule is empty. We can only hope the leaders will have something to announce later in the day.
Here is the latest CNN wire on the negotiations.
(CNN) - With only hours left Monday to avert what economists predict will be a one-two punch to the U.S. economy, Senate Democrats and Republicans were trying to negotiate a last-minute deal aimed at heading off a year-end combination of spending cuts and tax increase that could trigger a new recession.

The Senate was scheduled to reconvene at 11 a.m. ET on Monday when Majority Leader Harry Reid said he hoped to have an announcement despite acknowledging on Sunday that there was "still significant distance between the two sides."

The negotiations hit a major stumbling block Sunday over a Republican demand that a deal to avoid the "fiscal cliff" include changes to Social Security benefits, even as the two sides appeared close to agreeing on who would be required to pay more taxes once the Bush-era tax cuts expire.

Republicans have since dropped a demand that changes to how Social Security benefits are adjusted for inflation be included in a deal, but not before Democrats and Republicans accused one another of gamesmanship in the negotiations.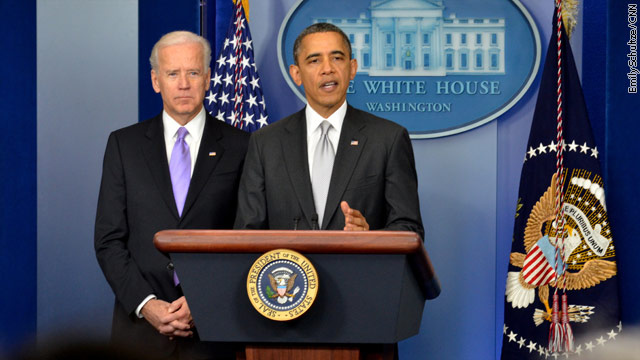 December 20th, 2012
08:48 AM ET
Today Vice President Biden will meet with law enforcement leaders for the first time as the head of an interagency effort to curb gun violence. Yesterday in the briefing room President Obama announced the initiative to shape the administration's response to the tragic shooting in Newtown Connecticut. Also attending the meeting, Attorney General Eric Holder, Secretary of Education Arne Duncan, Secretary of Homeland Security Janet Napolitano, and Secretary of Health and Human Services Kathleen Sebelius.
The fiscal cliff is looming over the nation and President Obama has promised to veto the latest effort called "plan B" by Majority Leader John Boehner. Boehner on Tuesday proposed a "plan B," which would extend Bush-era tax cuts on income of up to $1 million. He described it as a fallback option to prevent a sweeping tax hike while negotiations continue on a broader plan.
In less than two weeks the nation's taxpayers would face automatic tax increases and deep spending cuts if no agreement is reached.
A senior administration official said no talks or meeting with Rep Boehner are scheduled at this point but continued "Anything's possible".
White House Schedule:
The President will attend meetings at the White House. These meetings are closed press.
Briefing Schedule
12:30PM Press Briefing by Press Secretary Jay Carney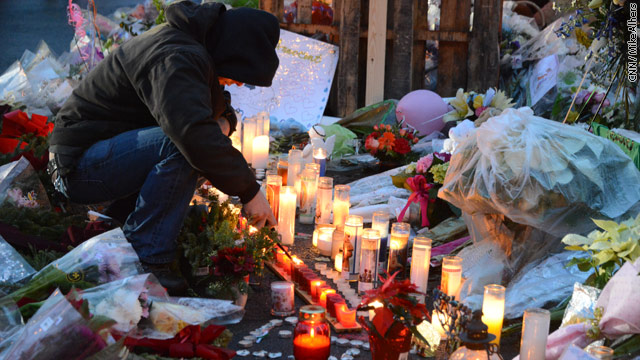 December 19th, 2012
07:29 AM ET
UPDATE: President Obama and Vice President Biden will be in the briefing room at 11:45am ET
The White House released the schedule last night but this morning added President Obama and Vice President Biden will be in the briefing room this morning, timing is still unclear.
Jessica Yellin reported, President Obama will make a statement in the briefing room, where he will announce that Vice President Biden will spearhead an interagency process to formulate policies in the aftermath of the Newtown tragedy. White House aides say the President is not expected to announce major policy decisions, but rather to lay out the process by which his Administration will move forward. The Vice President will attend. We will update you with a time when we get it.
POTUS Schedule released Tuesday evening
9:30AM THE PRESIDENT and THE VICE PRESIDENT receive the Presidential Daily Briefing. Oval Office Closed Press
6:45PM THE PRESIDENT delivers remarks at the Diplomatic Corps Holiday Reception. State Department Pooled
Press Briefing Schedule
11:45AM Press Briefing by Press Secretary Jay Carney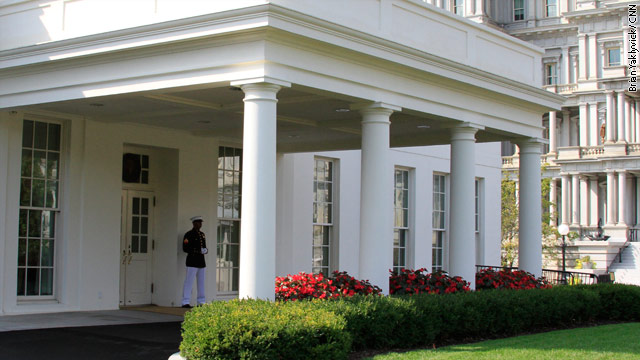 November 27th, 2012
07:55 AM ET
The President is working the "fiscal cliff" from all sides. A group of small business owners is invited to a White House meeting today to discuss the impact of President Obama's tax policies on small business.
We are still waiting on a time and coverage of the meeting.
A list released by the White House of the small business owners invited to today's meeting
· Nikhil Arora, Co-Founder, Back to the Roots, West Oakland, CA
· David Bolotsky, CEO, Uncommon Goods, New York, NY
· Mandy Cabot, Co-Founder, Dansko, West Grove, PA
· Deb Carey, Co-Founder, New Glarus Brewing Company, New Glarus, WI
· Lisa Goodbee, CEO, Goodbee and Associates, Centennial, CO
· Andy Harold, Owner, A. Harold + Associates, Jacksonville, FL
· Julia Hu, Founder, Lark, Mountain View, CA
· David Ickert, Founder, Air Tractor, Inc., Olney, TX
· Samanta Joseph, Founder, Samanta Shoes, New York, NY
· Lewis Prince, Co-Founder, Vintage Vinyl, Inc., St. Louis, MO
· Andra Rush, Founder, Rush Trucking, Wayne, MI
· Keith Tillage, President and CEO, Tillage Construction, Baton Rouge, LO
· Arnulfo Ventura, Co-Founder and CEO, Coba, Los Angeles, CA
· Daniella Yacobovsky, Co-Founder, BaubleBar, New York, NY
· Chris Yura, Founder, SustainU, Morgantown, WV
The president's schedule released last night
10:30AM THE PRESIDENT and THE VICE PRESIDENT receive the Presidential Daily Briefing. Oval Office Closed Press
12:30PM THE PRESIDENT and THE VICE PRESIDENT meet for lunch. Private Dining Room Closed Press
3:40PM THE PRESIDENT and THE VICE PRESIDENT meet with President-elect Enrique Peña Nieto of Mexico. Oval Office. Pool Spray at the Top
4:30PM THE PRESIDENT and THE VICE PRESIDENT meet with Secretary of Defense Panetta. Oval Office Closed Press
Briefing Schedule
12:30PM Press Briefing by Press Secretary Jay Carney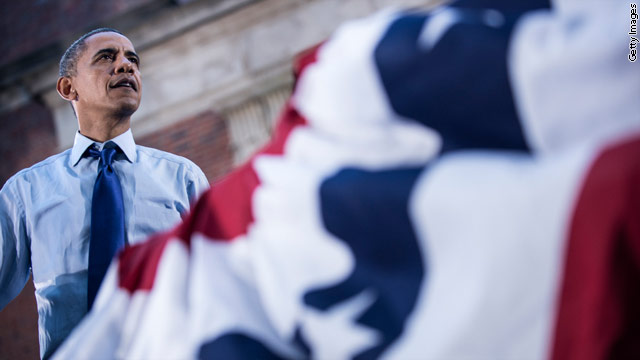 October 18th, 2012
08:17 AM ET
President Obama will continue his campaign today in New England. A Manchester, NH rally will start the day. Obama will be fighting for the four electoral votes when he goes to energize the crowd and encourages them to vote. Absentee ballot-voting has begun but voters can not vote in-person in New Hampshire by absentee. Campaign spokeswoman Jen Psaki told reporters on Wednesday that the results of the debate have not changed how they are running this race. They say they continue to run like they are five points behind.
After New Hampshire, the president will make a stop in New York City for a couple of events. First he'll show his witty side when he tapes an appearance on Comedy Central's "The Daily Show with Jon Stewart". Then he'll attend the 67th Annual Alfred. E. Smith Memorial Foundation Dinner at the Waldorf Towers in New York City. This election season dinner is in honor of the memory of Governor Alfred E. Smith and is generally a light-hearted speech. The interesting thing about this event is that Mitt Romney is also expected to speak at the dinner but no word if they will have any more interactions before their final debate next Monday night in Florida.
Full Schedule after the jump
FULL POST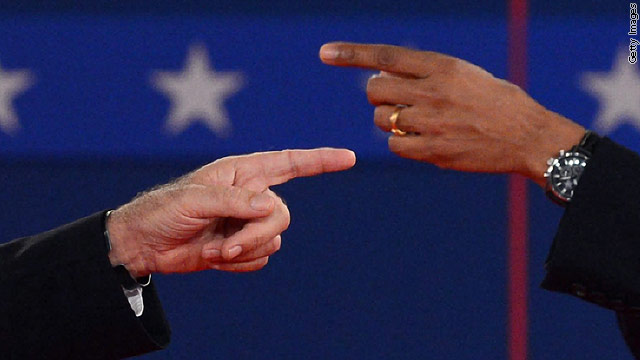 October 17th, 2012
08:48 AM ET
After last night's debate President Obama will head to battle ground states where the polls show the race for the presidency is tightening. He will hold two rallies full of young university students in Iowa and Ohio.
EDT
8:30AM In-Town Pool Call Time
9:25AM THE PRESIDENT departs the White House en route Joint Base Andrews. South Lawn
9:40AM THE PRESIDENT departs Joint Base Andrews
CDT
10:50AM THE PRESIDENT arrives Mt. Vernon, Iowa. Eastern Iowa Airport
11:45AM THE PRESIDENT delivers remarks at a campaign event. Cornell College, Mt. Vernon, Iowa
1:55PM THE PRESIDENT departs Mt. Vernon, Iowa. Eastern Iowa Airport
EDT
4:15PM THE PRESIDENT arrives Athens, Ohio. Rickenbacker International Airport
6:00PM THE PRESIDENT delivers remarks at a campaign event. Ohio University, Athens, Ohio
7:30PM In-Town Pool Call Time
7:35PM THE PRESIDENT departs Athens, Ohio. Rickenbacker International Airport
8:45PM THE PRESIDENT arrives Joint Base Andrews
9:00PM THE PRESIDENT arrives the White House. South Lawn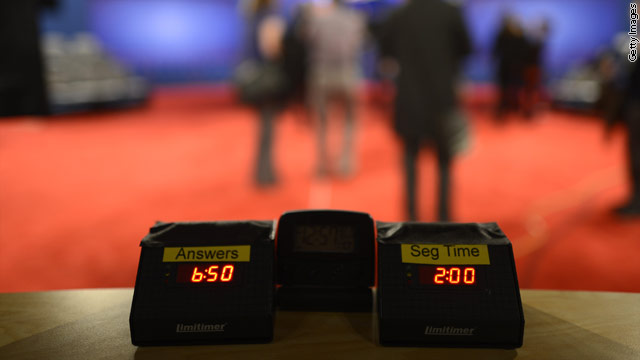 October 16th, 2012
10:03 AM ET
All eyes will be on President Obama tomorrow night at 9:00p to see if the second presidential debate will go better than the first for the president. We'll see if this round of debate prep in Williamsburg is more effective when he faces off with Mitt Romney at the debate at Hofstra University in Hempstead, New York.
He leaves Williamsburg just before lunch time and spends the afternoon with nothing on his schedule before the debate. The campaign was still tight-lipped on his preparations in Williamsburg when they spoke with reporters off-camera on Monday afternoon but they say we can expect to see a different Obama in tomorrow night's town hall debate. "You should expect that he's going to be firm, but respectful in correcting the record in the times we expect Mitt Romney will hide from and distort his own policies. He's energized and I expect he'll also be making a passionate case. But the audience is the people in the room, but also the people at home, and certainly he takes that into account in how he's preparing and looking ahead to tomorrow," said Jen Psaki, campaign spokeswoman.
Psaki said he's watched the video from the first debate and is looking at what he could do better. She also points out that he's his own harshest critic.
First Lady Michelle Obama will also attend the New York debate.
The Vice President takes a break from the campaign trail to attend the funeral of his friend Arlen Specter in Pennsylvania. He returns to the trail on Wednesday.
Full schedule after the jump
FULL POST