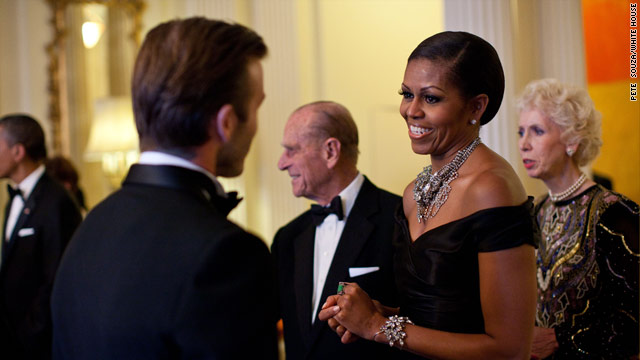 January 30th, 2012
04:00 PM ET
White House Spokesman Jay Carney shot down rumors that the first lady dropped an eye-popping $50,000 on lingerie at a luxury shop in New York City.  The story, sparked by a British newspaper report, alleged Michelle Obama went on the shopping spree at the store Agent Provocateur and " closed off part of Madison Avenue to spend time in the luxury lingerie shop."
From today's press briefing:
Q: Jay, many people have heard the rumors about the First Lady's purchases in New York. I know it's British tabloids, but can you help us squash this rumor? In light of other -

MR. CARNEY: Neal, I'm shocked that you're the one to ask this question. But let me just answer and say that, at least when I was a reporter, usually the standard for British tabloid reporting was the assumption that it was false. In this case, it's utterly false, and it's irresponsible of an American news organization to repeat the story, even allowing that it could be true. So it's wrong.

Q: Can you provide some evidence that it's wrong? Because I'd hate to print some incorrect information.

MR. CARNEY: I'm sorry, can you provide - I'm not going to go there, Neal. It's false.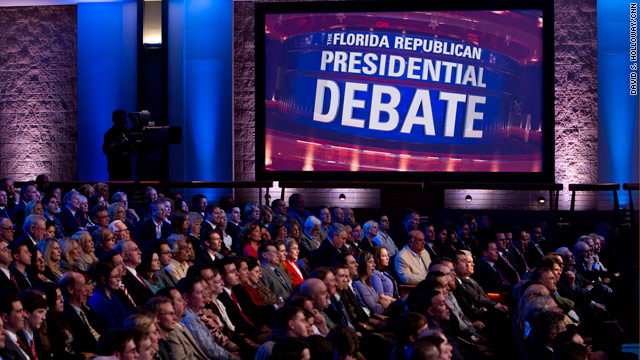 January 27th, 2012
02:07 PM ET
In today's meeting with reporters White House spokesman Jay Carney responded to questions regarding President Obama's opinions about the recent GOP debates. So what does the president think? Not much. Apparently he doesn't watch much television – except when it comes to sports!
Q: When the President watches this bruising Republican primary contest that's going on, has he expressed any concern that he might be stepping into a general election that will be equally as rough-and-tumble?

MR. CARNEY: He hasn't to me. As you know, because you've heard him say so, he doesn't really watch the Republican primary. He reads about it, he just doesn't - you haven't asked me yet if he watched the debate last night, but he didn't. Not because, again, it's just he doesn't watch a lot of TV.

Q: He hasn't watched a lot of the debates?

MR. CARNEY: He hasn't watched any of them. He doesn't watch a lot of TV, except for sports. But he certainly reads about and keeps up with what's going on.
For the complete transcript of the press gaggle transcript, read the full post.
FULL POST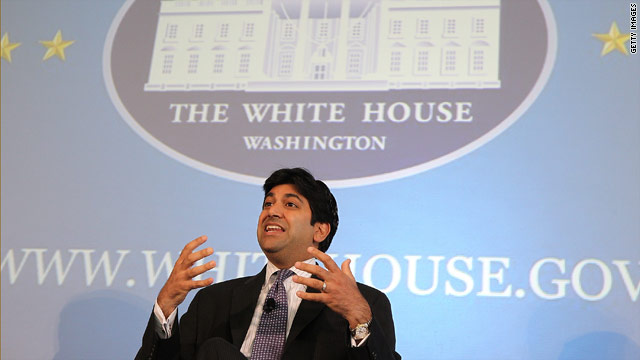 January 27th, 2012
01:33 PM ET
On the same day that outgoing White House Chief of Staff Bill Daley said his goodbyes, the White House announced another Obama staff departure.
The White House today announced the departure of Aneesh Chopra, Assistant to the President and the federal government's first Chief Technology Officer (CTO).

President Obama said, "As the federal government's first Chief Technology Officer, Aneesh Chopra did groundbreaking work to bring our government into the 21st century. Aneesh found countless ways to engage the American people using technology, from electronic health records for veterans, to expanding access to broadband for rural communities, to modernizing government records. His legacy of leadership and innovation will benefit Americans for years to come, and I thank him for his outstanding service."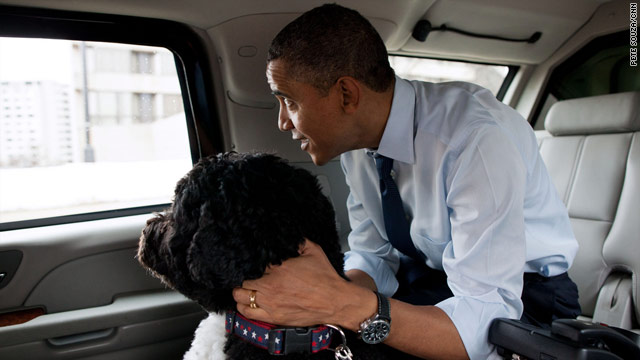 January 6th, 2012
04:09 PM ET
This picture, taken by White House photographer Pete Souza back on December 21, 2010, was released this week. It shows the President and Bo, the Obama family dog, during a ride in the presidential motorcade en route to PetSmart in Alexandria, Va. The President bought Bo some Christmas gifts at the pet store then walked nearby to Best Buy to purchase gifts for his daughters.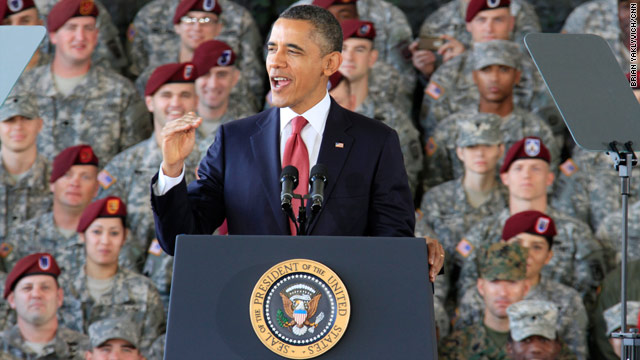 January 4th, 2012
05:58 PM ET
President Obama is scheduled to deliver remarks on the military's Defense Strategic Review at the Pentagon on Thursday.  CNN Pentagon Correspondent Chris Lawrence reports that the review "sets forth potentially big changes in U.S. strategy, including the removing up to 4,000 troops from Europe and downsizing the overall ground forces even further."
Read Chris Lawrence's complete story on CNN's Security Clearance blog.
January 4th, 2012
05:57 PM ET
From CNN's Ted Barrett and Kate Bolduan:
Congressional Republicans were furious Wednesday after President Obama's recess appointment of Richard Cordray to head the Consumer Financial Protection Bureau, arguing the move was unconstitutional because the Senate has met every three or four days over the holiday period and therefore was not on a recess.
"This is an extraordinary and entirely unprecedented power grab by President Obama," complained House Speaker John Boehner, R-Ohio, in a statement, saying it "would have a devastating effect on the checks and balances that are enshrined in our constitution."
"This recess appointment represents a sharp departure from a long-standing precedent that has limited the President to recess appointments only when the Senate is in a recess of 10 days or longer," said Senate Minority Leader Mitch McConnell, R-Kentucky.
The intense GOP reaction to Cordray came before Obama also recess-appointed three members to the National Labor Relations Board, an agency under fire from Republicans who believe it is tilted in favor of labor unions.
FULL POST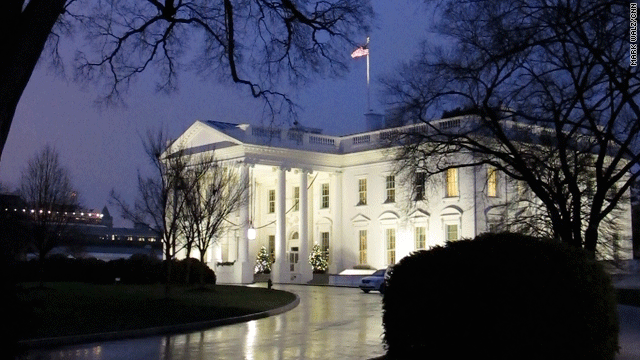 January 3rd, 2012
07:33 AM ET
The 1600 Report's daily roundup of what the White House is reading this morning online and in the papers:
Obama returns to chilly political scene (CNN)
The six Iowa counties to watch (WashPost)
Panetta to present vision to reduce military (NY Times)
Iowa's field of mediocrities (Politico)
Protests at Romney event – leads to 15 arrests (Des Moines Register)
Across America, the middle looks up for grabs – again (WSJ)
Team Obama hits back at GOP (CNN)
Iowa caucuses end candidacies instead of predicting nominees (Bloomberg)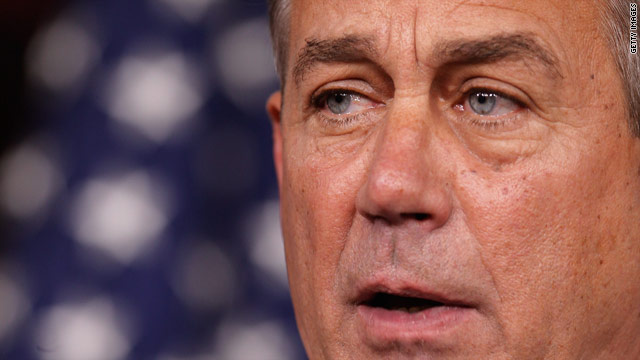 December 22nd, 2011
06:08 PM ET
House Speaker John Boehner on Thursday announced an agreement with Senate Democratic leader Harry Reid to extend the payroll tax cut for two months.  Afterwards both Speaker Boehner and President Obama released statements.
House Speaker John Boehner:
Senator Reid and I have reached an agreement that will ensure taxes do not increase for working families on January 1 while ensuring that a complex new reporting burden is not unintentionally imposed on small business job creators. Under the terms of our agreement, a new bill will be approved by the House that reflects the bipartisan agreement in the Senate along with new language that allows job creators to process and withhold payroll taxation under the same accounting structure that is currently in place. The Senate will join the House in immediately appointing conferees, with instructions to reach agreement in the weeks ahead on a full-year payroll tax extension. We will ask the House and Senate to approve this agreement by unanimous consent before Christmas. I thank our Members – particularly those who have remained here in the Capitol with the holidays approaching – for their efforts to enact a full-year extension of the payroll tax cut for working families."
President Barack Obama:
For the past several weeks, I've stated consistently that it was critical that Congress not go home without preventing a tax increase on 160 million working Americans. Today, I congratulate members of Congress for ending the partisan stalemate by reaching an agreement that meets that test.

Because of this agreement, every working American will keep his or her tax cut – about $1,000 for the average family. That's about $40 in every paycheck. Vital unemployment insurance will continue for millions of Americans who are looking for work. And when Congress returns, I urge them to keep working to reach an agreement that will extend this tax cut and unemployment insurance for all of 2012 without drama or delay.

This is good news, just in time for the holidays. This is the right thing to do to strengthen our families, grow our economy, and create new jobs. This is real money that will make a real difference in people's lives. And I want to thank every American who raised your voice to remind folks in this town what this debate was all about. It was about you. And today, your voices made all the difference.
December 18th, 2011
10:42 PM ET
CNN is reporting that North Korean leader Kim Jung Il has died.   For more details, read CNN.com.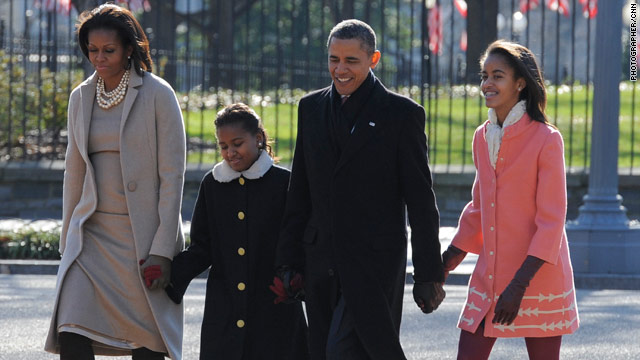 December 15th, 2011
02:00 PM ET
President Obama revealed in an interview with People Magazine that the ABC comedy hit Modern Family is also a hit with the Obama family.
"For the girls and me, Modern Family, that's our favorite show," the President says, adding that he's "a little darker" in his TV habits, listing Boardwalk Empire and Homeland as his must-sees, other than sports.