August 20th, 2012
04:34 PM ET
(CNN) - The White House often extends dinner invitations to its friends across the globe. From Downing Street to Hollywood Boulevard, the executive branch rolls out it's own version of the red carpet hosting State Dinners for queens and kings, prime ministers and other heads of state.
But this time, the invitations were not intended for the likes of  Queen Elizabeth or George Clooney and the attendees who arrived at the White House on Monday were not commanders of countries or glitterati.  In fact many of them stood less than five feet tall, girls in breezy summer dresses, hair adorned with bows or flowers and boys clothed in crisp white shirts, ties knotted tightly at their necks. As they walked across the tiled floor, pausing to give interviews to the press, many of them were surprisingly confident despite their short stature and lack of political sway.
FULL POST
June 26th, 2012
02:15 PM ET
They say when the cat's away the mice will play… which seems to be the case whenever First Lady Michelle Obama isn't around to watch over her husband's daily dose of healthy foods.
Tuesday afternoon, President Obama sneaked in another fast-food pit stop at The Varsity, an Atlanta-based eatery renowned for its chili dogs and its famous 84-year-old slogan, "What'll ya have?" Touting itself as the largest drive-in restaurant in America, The Varsity can accommodate 600 cars and more than 800 people inside its famous walls, according to its website.
Visiting this mouth-watering establishment has been a rite of passage for other U.S. presidents as well – Jimmy Carter, George H. W. Bush and Bill Clinton all had a taste for The Varsity's renowned food during their respective terms in office.  (CNN's Eatocracy blog lists some other must-stops for campaigners)
But with a wife known for championing healthy choices, it's no surprise that President Obama has tried finding refuge from dishes that include White House-grown "Barackoli." Last week, Obama satisfied his sweet tooth on a campaign trip up north, swinging by the University of New Hampshire's Dairy Bar, where he joked with onlookers that under other circumstances – namely, outside polling places – he would not be able to buy them ice cream. And in June, Obama celebrated Father's Day by breaking bread with some local dads at Kenny's BBQ place in Washington D.C, where he accidentally walked out on his bill.
With the election season heating up, the president will be hitting the road more than ever, where snack stops will most likely be a regular occurrence. Hopefully, though, the first lady won't be too angry with her husband and his less-than-healthy choices.
February 20th, 2012
04:29 PM ET
While most people celebrate birthdays with a few balloons, some cake, and, if they're lucky, presents, America's leaders tend to celebrate with a bit more flair. Barack Obama, for example, rang in the big 5-0 with celebrity friends like Jay-Z and Stevie Wonder. Back in 1962, Marilyn Monroe serenaded John F. Kennedy with a seductive song that burned its way into American history. Even George H. W. Bush took a step toward making presidential birthday history when he stepped off a plane (aka skydived) in honor of his 75th, 80th and 85th birthdays.
George Washington, however, surpasses them all, as he's the only president with an entire federal holiday dedicated to his memory.
Now before you race to your web browser and send us a Wikipedia link that says the holiday is actually called "President's Day," we encourage you to take a closer look. Despite the promotional emails that have exploded into your inboxes this morning from car dealerships, mattress stores and electronic giants like Best Buy, today is not President's Day. In fact, it's not even Abraham Lincoln's birthday (which, by the way, passed by last week on the 12th).
Brace yourself, because today's legal name is "Washington's Birthday."
At least that's what the U.S. Office of Personnel Management says, anyway.
FULL POST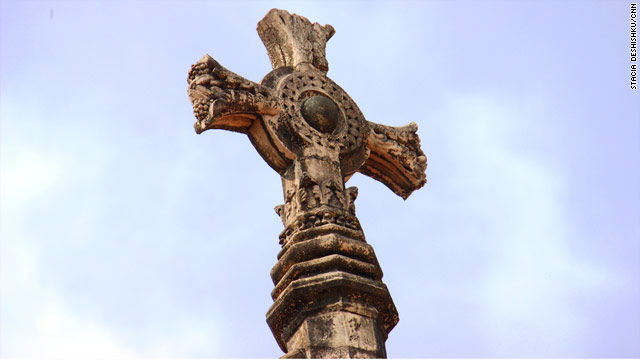 October 14th, 2011
04:13 PM ET
As the election engine picks up steam, the GOP presidential candidates are prepping to have every detail of their lives publicized and scrutinized. Most recently, Mitt Romney's faith has become a key issue among debaters: Supporters say to give the topic a rest, while some critics accuse him of not being a Christian and others have gone as far as to call Mormonism a cult.
However, Dr. Dewey Wallace, a professor who specializes in "Christianity and religion in America" at the George Washington University in Washington D.C., says the term "cult" is subjective.
"They even use the term 'Cult' for the Mormons, which is a tricky word to use," says Wallace. "In my classes, I define a cult as 'Someone else's religion.' No one ever invites you to 'Join me in my cult on Sunday morning,'" Wallace adds with a laugh.
It's important to note that Romney isn't the first candidate to be criticized for his religious beliefs, nor will he be the last. But one might assume that because of separation of church and state, presidential religious belief shouldn't be a political issue. As history tells us though, that's just not the case.
Thomas Jefferson, credited by most Americans as the founder of the church vs. state ideology in American politics, was "accused of being an anti-Christian Deist," says Wallace, which hindered his election campaign.
FULL POST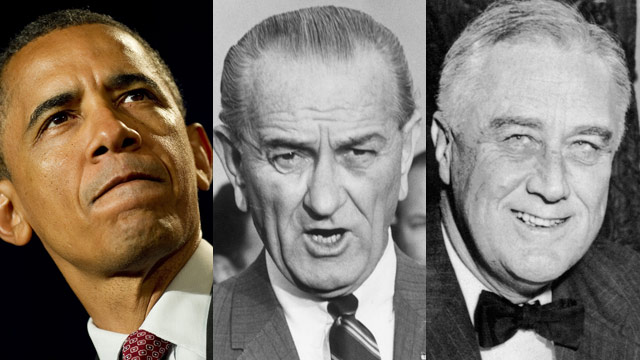 September 16th, 2011
05:25 PM ET
Open any newspaper or magazine. Drive down any highway or listen to your radio. Turn on your T.V. or, these days, turn on your iPhone. What do you see? Advertisements.
In today's world, thousands of advertisements bombard us on every street corner, in every office building and even from our own living room – and though there is no definitive number based on the individual's daily routine, most guesses regarding individual exposure to ads fall between 3,000 and 5,000 ads… per day. Heck, there are even televisions shows about advertisements! Take "Mad Men" for instance.
And so, I introduce to you the ultimate salesman: the president of the United States of America.
Like a "Mad Man," the president needs to convince his "intended client" (read: the American public) to invest, both emotionally and financially, in every "ad" (read: project). And how does he do this? Why, a sales pitch (read: speech) of course! But when you're the POTUS, it takes a little more than a jingle or slogan to make your "clients" invest in the "ad."
And so, without further ado, we present a comparison of three well-known presidential sales pitches: Franklin D. Roosevelt's "The New Deal," Lyndon B. Johnson's "The Great Society," and Barack H. Obama's "The American Jobs Act."
It's all in the name
As any Mad Men fan will tell you, it's all in the name. However, unlike FDR's "The New Deal" and LBJ's "The Great Society," – titles that evoke a sense of change – Obama's title for his sales pitch falls flat.
WINNER: FDR's "The New Deal" is short and simple, and ultimately brought hope to an American public desperately in need of a new life.
FULL POST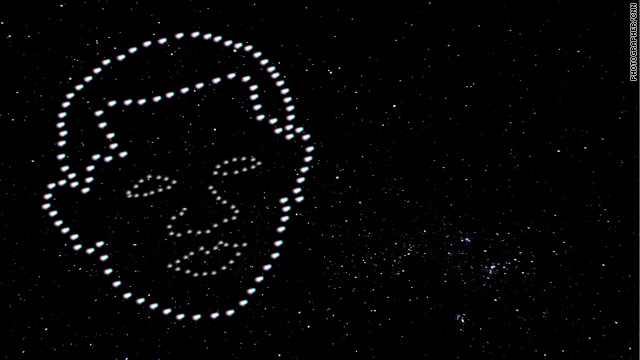 September 9th, 2011
05:04 PM ET
We all have guilty pleasures – some of us prefer curling up on the couch with tabloid magazines, while the rest of us are content with kicking back and catching the latest episode of our favorite reality show. There is one shameful indulgence that unites us all, however, and it goes by the name of astrology.
And though some followers of the "science" are more, shall we say, invested in its words than those that simply read it in jest, there's no denying that every person has heard of astrology, even if they don't know their sign (but we're betting you know yours!) What's more, each of the 12 – or 13 if you've been reading recent news – zodiac signs carry weights and meanings to their names, and more often than not, the personality traits of the signs match up with their respective owners.
This is all fine and dandy if you're an average joe. But what if you're the president of the United States? How close does your astrology sign meet your personality? Are more presidents likely to be Leos, which makes sense as the lion sign is born to lead? Or does the commander-in-chief tend to be more like a Taurus, known for their financial security? Let's find out.
FULL POST
We can all remember a time when driving around in our family's wheels was considered social suicide. And depending on what generation you grew up in, it could have been a dusty old pick-up truck, a velour-seated station wagon or, dare we say it, a mini-van (gasp!) If only we had been members of the first family. Pampered pups, Hawaiian vacations and college move-ins are only some of the perks for the presidential peeps while aboard the well-known Marine One chopper. So Mr. President, when is it our turn to take a ride?
August 26th, 2011
07:00 AM ET
In a world where children's lingerie is acceptable and no one bats an eye at a man with black eyeliner (we're looking at you, Russell Brand and Johnny Depp), even the most fashion-illiterate male knows to follow a few rules: don't fasten the bottom button of your suit jacket, always match the color of your belt to the color of your shoes and never wear white socks with black pants. NEVER. In recent years, however, other articles of clothing have moved into the glaring spotlight of the fashion police, including the tie.
Some have said that the tie makes the man. But when you're a man who represents an entire country, the seemingly monotonous job of picking out some neck bling in the AM becomes a lot more important than, say, the man-sandals debate. Suddenly, the president's decision to wear red with white dots instead of blue with grey stripes is taken a lot more seriously. And though there are some who'd argue that it's a tie-ersome subject or isn't suitable for discussion (puns intended), there's no denying that it's an intriguing topic. In fact, entire websites, like neckofstate.com, are dedicated to the analysis of presidential neckties.
So what do you think? Does the tie make the man? Or should we just clip the tie (whoops! we meant nip the tie) talk in the bud?